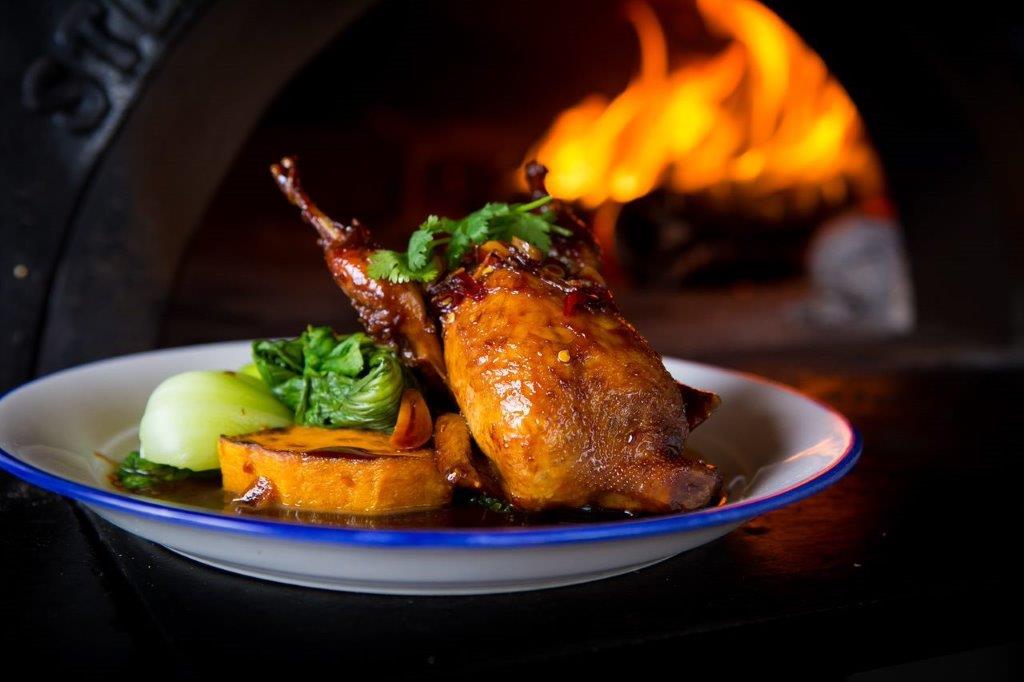 Duncan Brown had always liked quail but found it "a bit fiddly" and difficult to eat. That was until a restaurant review led him to Sydney restaurant, Firedoor. It's fair to say his opinion of quail changed from that moment. "It was love at first bite," he told a restaurant packed with chefs who were invited to experience his Brisbane Valley quail.
"Firedoor was fully booked but the chef allowed me to sit at the kitchen and (he) fed me the most stunning quail," said Duncan. "It was twice as big as what I was accustomed to and was being served as a main meal."
The managing director of Brisbane Valley Protein subsequently embarked on a journey to produce the world's best eating quail. The enormous yet tender, succulent birds his company now produces has been embraced by leading chefs in Brisbane, Sydney and Melbourne, and in Michelin-starred restaurants in Hong Kong.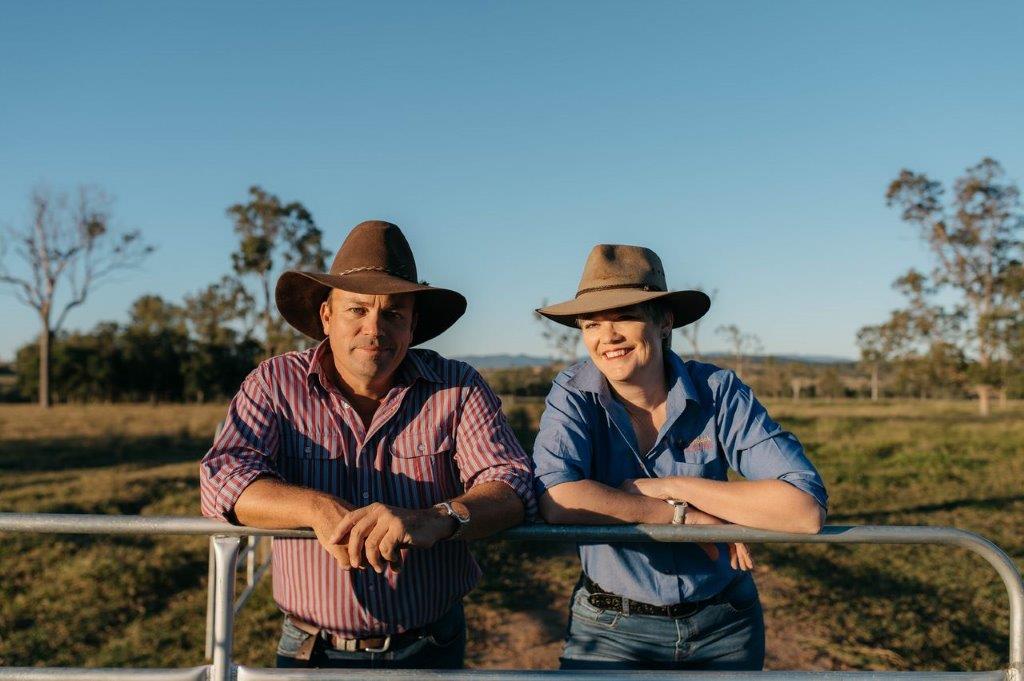 It's been a roller coaster ride thanks to Covid, with orders going from 3,000 to 100 in a week at the start of lockdown. But Moda chef Javier Codina stuck by him and so the restaurant and tapas bar in The Barracks was the natural choice for a lunch hosted by Brisbane Valley Protein to show off its product.
On display was a tray of Brisbane Valley quail, spreadeagled alongside birds from other (unnamed) producers. They looked scrawny in comparison. The reason for the impressive size of the Brisbane Valley birds – around twice the size – is the large breeding stock they come from.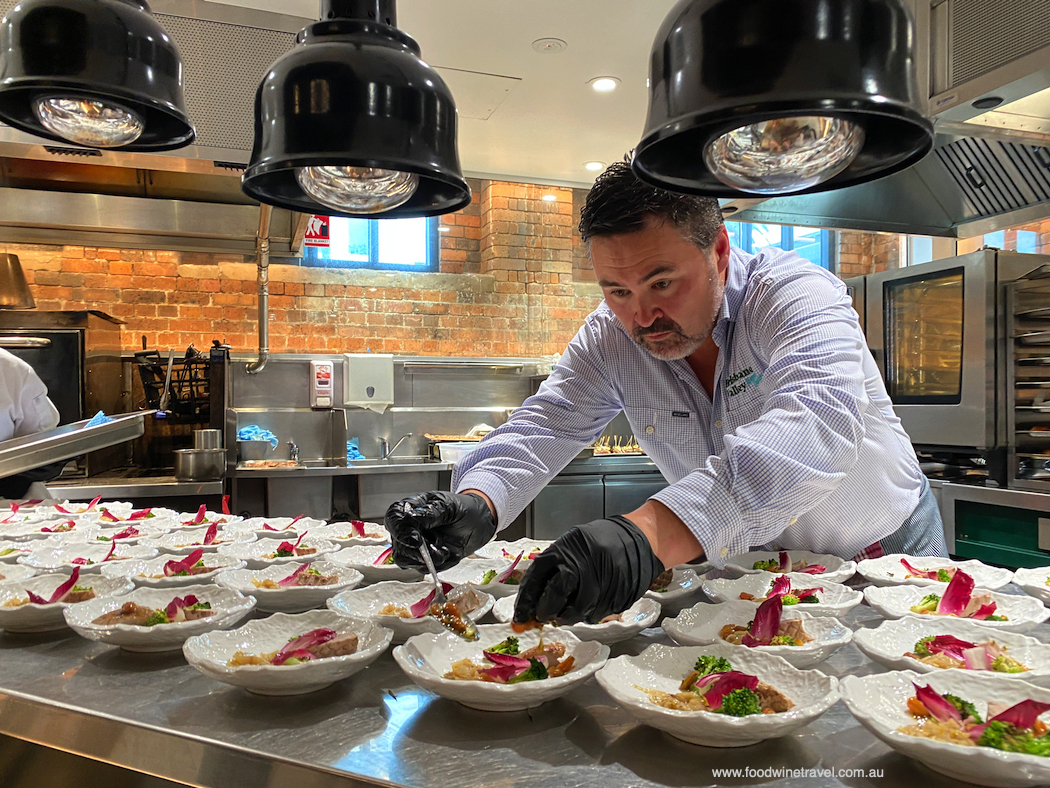 The quail that so impressed Duncan during his visit to Firedoor came from Redgate Quail in the Hunter Valley, run by Charlie Scott. Charlie spent 30 years scouring Australia for the biggest birds to breed until they were consistently hitting 400 grams when dressed. He won multiple Delicious Produce Awards but was nearing retirement, and the time was right to sell the entire flock to Duncan.
In 2018, the birds were moved to Brisbane Valley Farm, a 1100-hectare property at Coominya owned by Brisbane Valley Protein, the company Duncan founded in partnership with his sister, Selena Gomersall, and South African investor, Safika Holdings.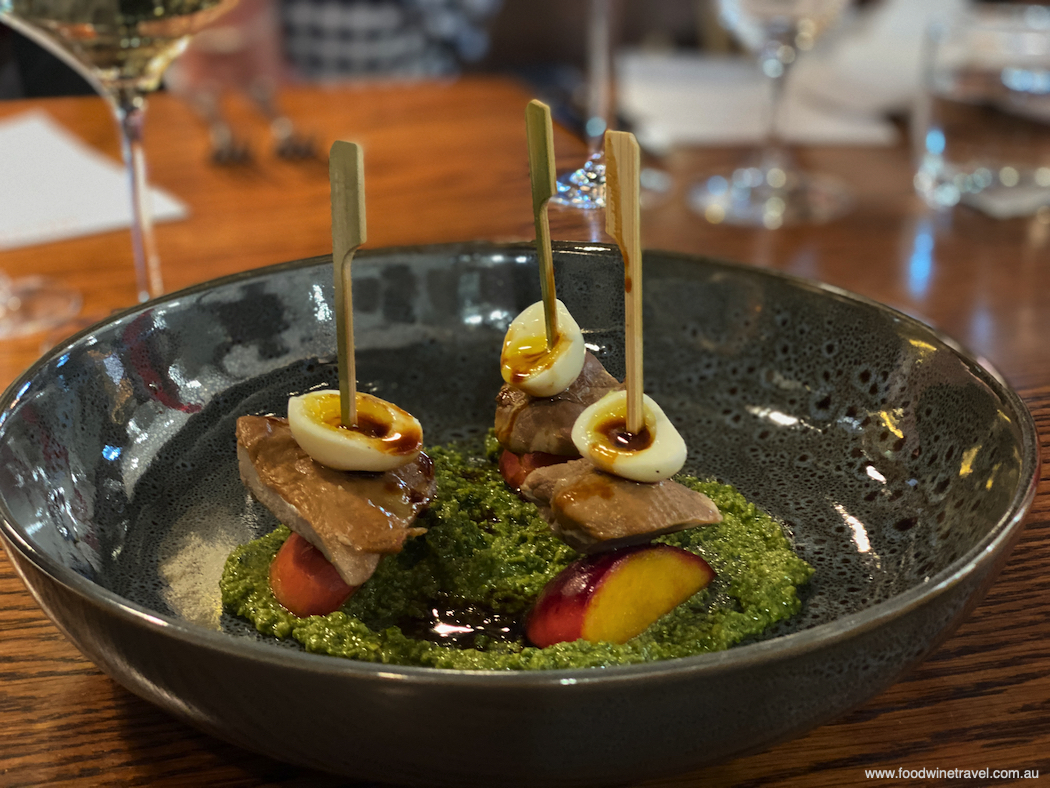 Located west of Brisbane in the beautiful country around Wivenhoe Dam, the farm's rolling hills host pockets of Spotted Gum and Ironbark, and plenty of koalas, an indicator of environmental health. The siblings are the fourth generation of their family to farm in the region, diversifying from beef into heritage chicken and now quail.
Applying innovative, sustainable production methods to Redgate's large breeding stock, they created a high-quality, flavoursome bird that has caught the attention of chefs of the calibre of Shane Osborn, one of Australia's most celebrated chef exports. (Read Maurie's post about Shane Osborn here.)
Restaurants such as Gerard's Bistro and Agnes in Brisbane, Aria and Quay in Sydney, and Grossi Florentino and Nobu in Melbourne have embraced the product, as have a host of quality butchers and providores.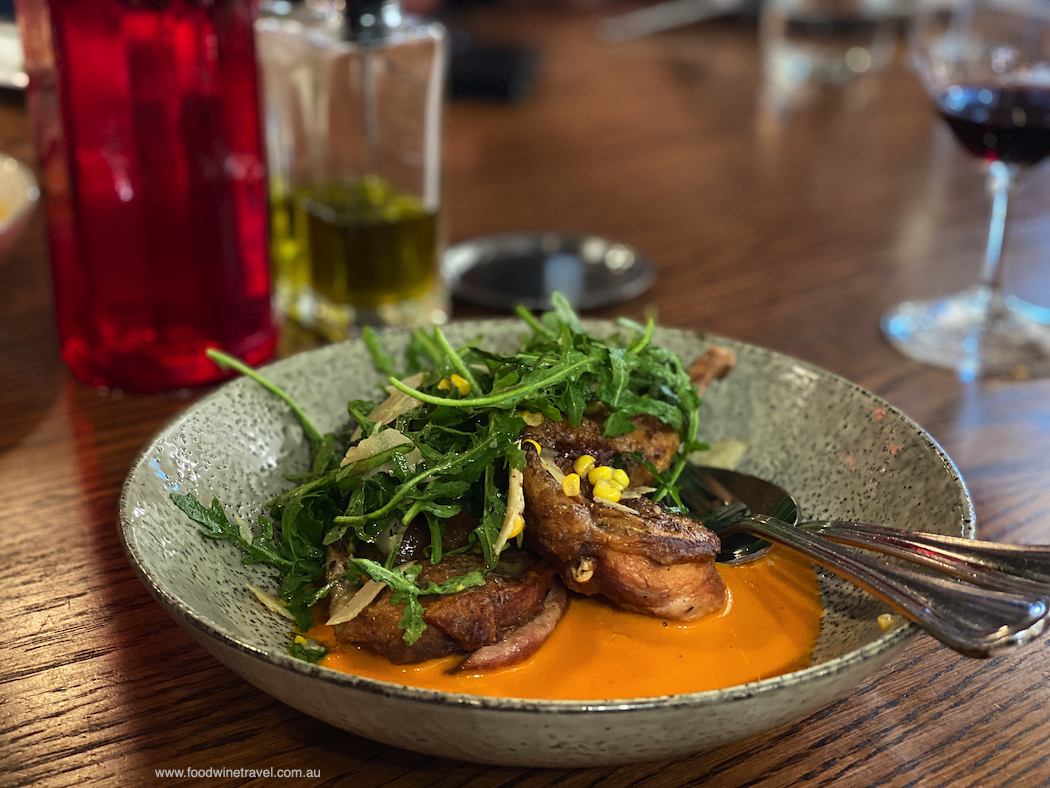 Brisbane Valley Protein now produces more than 5,000 birds a week, most going into the restaurant trade (distributors include Marrow Meats and Absolute Providores). Direct sales to consumers are growing too, as people discover the joys and benefits of eating quail. It has a high iron content compared with other types of poultry and a much lower fat content. The larger size of the Brisbane Valley quail makes it suitable as a main course.
While you may previously have tried quail with dark meat, an oily texture and a gamier flavour, Brisbane Valley quail is lighter and juicier and probably more appealing to people accustomed to eating chicken. There are a few reasons for that, not least being that they are reared on a free-range farm in naturally ventilated barns with natural light. They are hormone-free and fed on natural grain, with the manure sold to local farmers as fertiliser.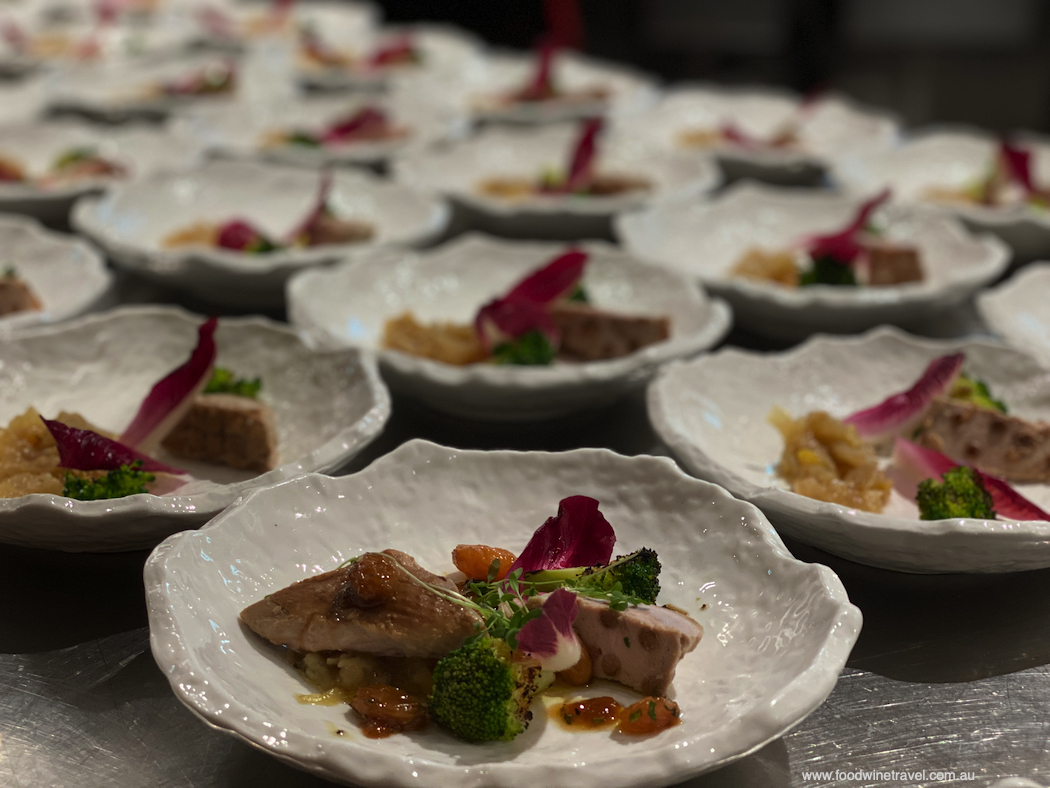 Duncan is proud of his company's judicious environmental footprint. The Brisbane Valley Protein precinct also has a poultry farm with RSPCA accreditation, raising heritage chicken breeds under the supervision of Michael Summerlad, who also manages the quail operation.
Duncan's family has been producing beef for generations and the company recently teamed up with the Hawkins, a well-known beef farming family. As a result of this collaboration, it will soon be rolling out beef bred on the Barkly Tableland and finished to grass-fed specifications in the Brisbane Valley. The beef is said to have a distinct grass-fed flavour but with the tenderness of grain-finished cattle.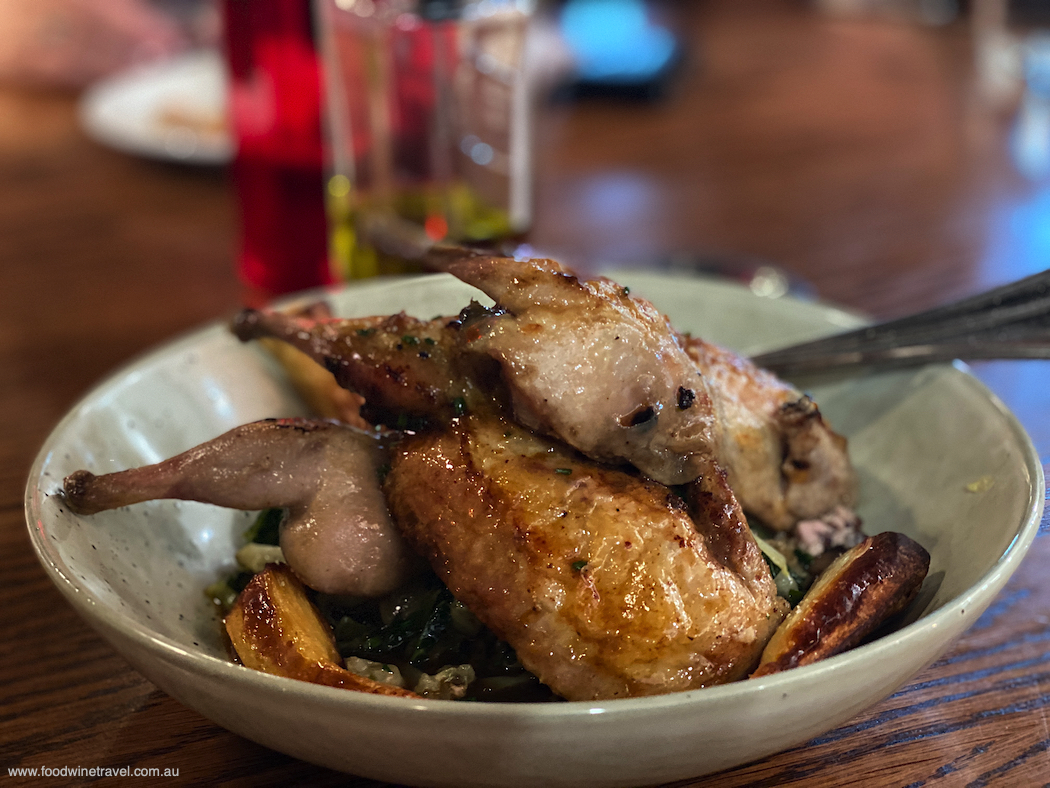 Consultant chef, Jason Peppler, has been busy creating recipes using Brisbane Valley Protein's beef, lamb, chicken, sausages and now quail. "Quail is such a universal and interesting protein," he says. "It lends itself to so many flavours, but you need to keep it simple. The simplest way to cook our quail is butterflied and straight on a barbecue."
Jason likes to pair quail with sweet but tangy fruits like quince, cherry, orange, mandarin and fig. Depending on the recipe, he suggests matching it with Pinot Noir, Rosé or Champagne, which likewise have a delicate but intense fruit flavour.
The lunch at Moda was a collaboration between Jason and Javier Codina, each of them contributing a canapé, first course and second course dish.
The Menu:
Canapés
Quail, Pork, Pistachio Terrine (Jason Peppler)
Smoked Quail Breast Pintxo, Caramelised Nectarine Agresto (Javier Codina)
First Course
Cold-smoked Quail Breast Salad, Broccoli, Candied Witlof, Plump Gold Tea-Smoked Raisins, Manchego Wafer (Jason Peppler)
Brisbane Valley Quail Breeders Pie with Cumin and Honey Purée (Javier Codina)
Second Course
Whole Butterflied Quail Brasa Style, Corn & Rocket Salad, Smoked Capsicum Dressing (Javier Codina)
Quail Stuffed With Truffle, Pork and Quinoa, Roasted Parsnips, Sauteéd Mushrooms, Buttered Cabbage, Sherry Sauce (Jason Peppler)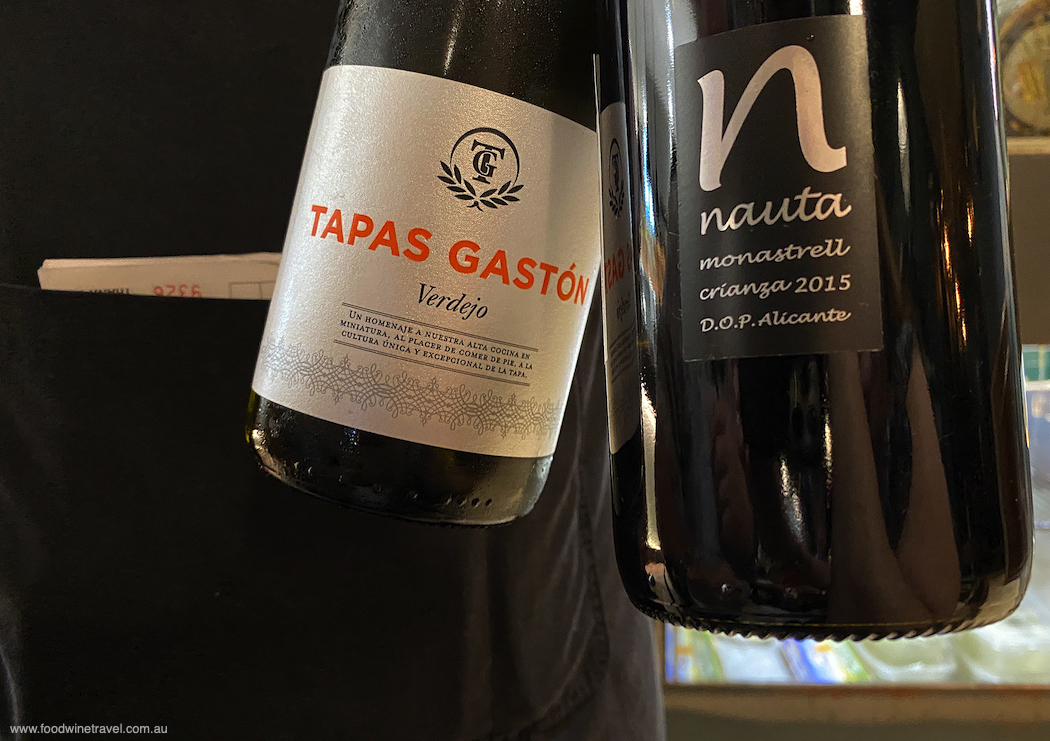 All the courses were delicious but we especially loved the pie and the quail stuffed with truffle. The dishes were paired with an easy-drinking white, Tapas Gastón Verdejo, and a medium-bodied red, Nauta Monastrell Crianza 2015 DOP Alicante, both nicely complementing the dishes.
Brisbane Valley Protein produces marinated and smoked products as well as fresh quail. Duncan and Selena's vision is for a locally focussed protein production and distribution centre, supported by training and development facilities, and for a food tourism centre to showcase local produce. They run Grazing Trails (booked out until February) for small groups, who get to enjoy a four-course feast and the opportunity to connect with the people who grow their food.
With thanks to Brisbane Valley Protein for inviting Maurie and I to the Moda lunch to learn all about this beautiful product.
More information: www.brisbanevalleyprotein.com.au