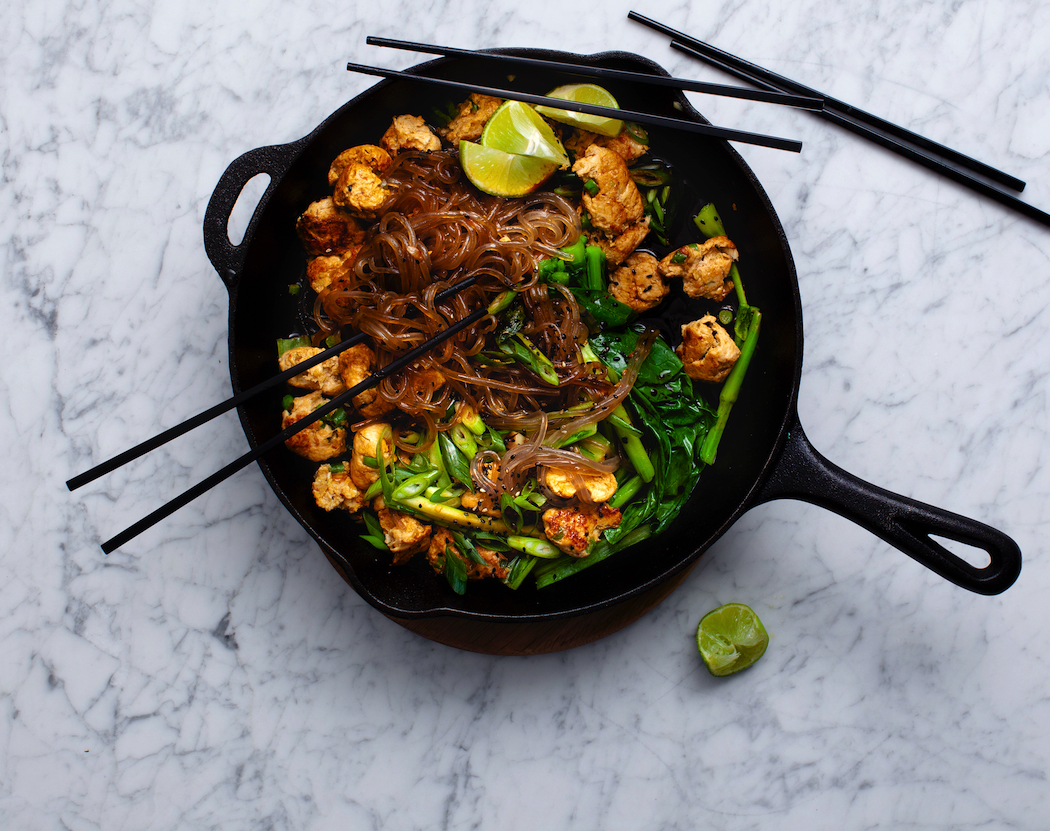 "Lucy has a special gift. Everything she touches turns to magical, sparkling loveliness."
That's quite a compliment, coming as it does from Donna Hay, one of Australia's best-selling cookbook authors whose beautifully styled food set a benchmark for food publishing worldwide. Lucy and her "magical, sparkling loveliness" refers to Lucy Tweed, the creator of an Instagram account called Every Night of the Week, which is full of recipes for people who don't like recipes.
Tweed spent nine years as a food developer and stylist at Donna Hay magazine, learning all about the beauty of simple, fresh food. No doubt she picked up a tip or trick along the way. Tweed's latest venture is a cookbook, also titled Every Night of the Week (published by Murdoch Books) and also beautifully styled like the pictures in her Instagram feed.
Quick and easy recipes for every night of the week
Sub-titled "Sanity solutions for the daily dinner grind", the book is full of quick and easy recipes, from Chicken schnitty & chips, Drunken dumplings, and Cauli corn mac 'n' cheese, to Pulled pork tacos with pickled pineapple, and the Red curry chicken meatballs & sweet potato noodles featured here.
"Some days you want to cook. Other days the goal is simply 'food in mouths'," says Tweed. "Consider this a permission slip to throw ingredients and flavours together, deviate from the recipe and make it yours, because no two days are the same."
The recipe here makes about 80 meatballs, which Tweed says will serve 4 "once now, and then again, and then another time". The meatballs can also be used for "fancy little party sticks", she suggests.
---
Buy your copy of Every Night of the Week from Book Depository (free delivery worldwide).
Buy your copy of Every Night of the Week from Australian-owned Booktopia.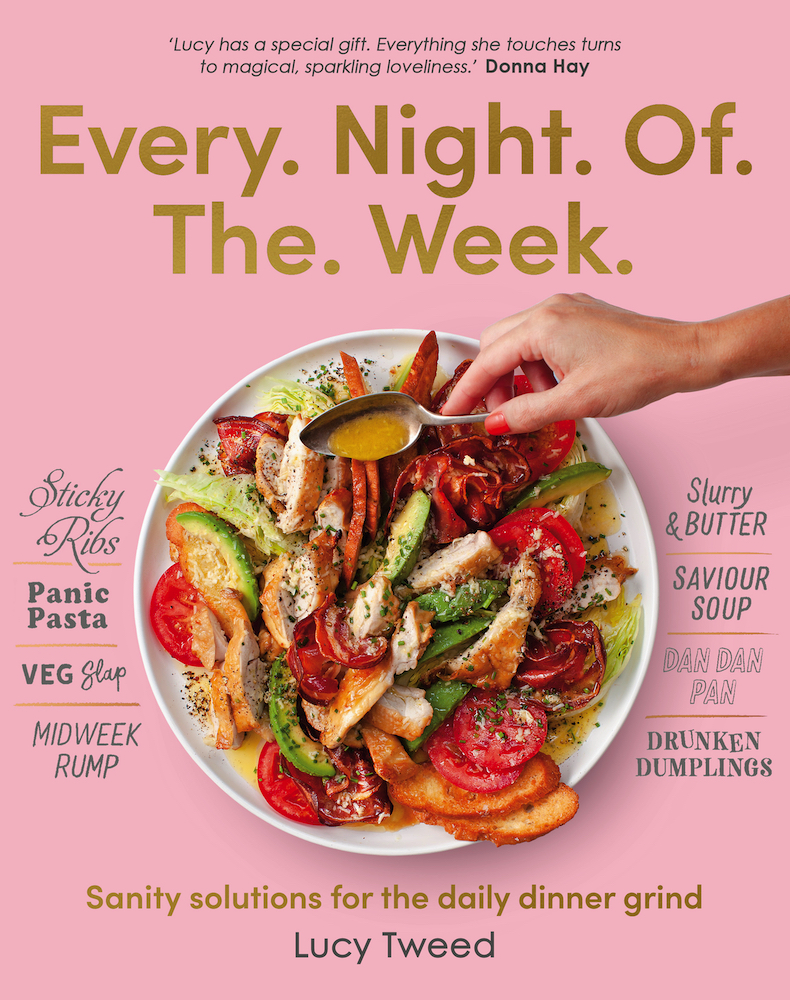 ---
RED CURRY CHICKEN MEATBALLS & SWEET POTATO NOODLES
Serves 4
Olive oil, for pan-frying
1 bunch Asian greens (gai lan or choy sum), cut into 10 cm (4 inch) lengths
3 garlic cloves, finely chopped
300 g (10½ oz) sweet potato noodles, boiled and drained
my famous dumpling dipping biz (1 tablespoon soy sauce, 1 tablespoon Chinese black vinegar and 1 teaspoon sesame oil)
Meatballs:
1 garlic clove, peeled
grated zest and juice of 1 lime
1 golden shallot, finely chopped
1 stick lemongrass, white part only, finely chopped
1 makrut lime leaf, shredded
2 tablespoons sesame oil
1 kg (2 lb 3 oz) chicken mince (ask your butcher to mince some thighs with skin on for you – game changer!)
2 tablespoons red curry paste
250 g (9 oz) green beans, trimmed and finely chopped
sea salt and freshly ground
black pepper
lime wedges and sesame seeds (optional)
For the meatballs, blitz the garlic, lime zest and juice, shallot, lemongrass, lime leaf and sesame oil into a semi-smooth paste.
Combine this with the chicken mince, red curry paste and chopped beans, and season with salt and pepper.
Using a teaspoon, scoop rough little balls and place on a tray lined with baking paper. You're going for about 80 meatballs. Work out how many you want to eat (I go about 6 per person), then freeze the rest on the tray and bag up once frozen for later.
In a hot, lightly oiled frying pan over high heat, fry off the meatballs in batches until nicely browned, then set aside.
Add the Asian greens and saute for 2 minutes until slightly charred, then add the garlic and fry for a further 5 minutes.
Rinse the cooked noodles under hot water and add to the pan, along with the meatballs and the dipping biz.
Toss the whole lot together well until the meatballs are cooked through.
Recipe and image from Every Night of the Week, by Lucy Tweed, published by Murdoch Books. Reproduced with the publisher's permission.
This story originally appeared in PS News.