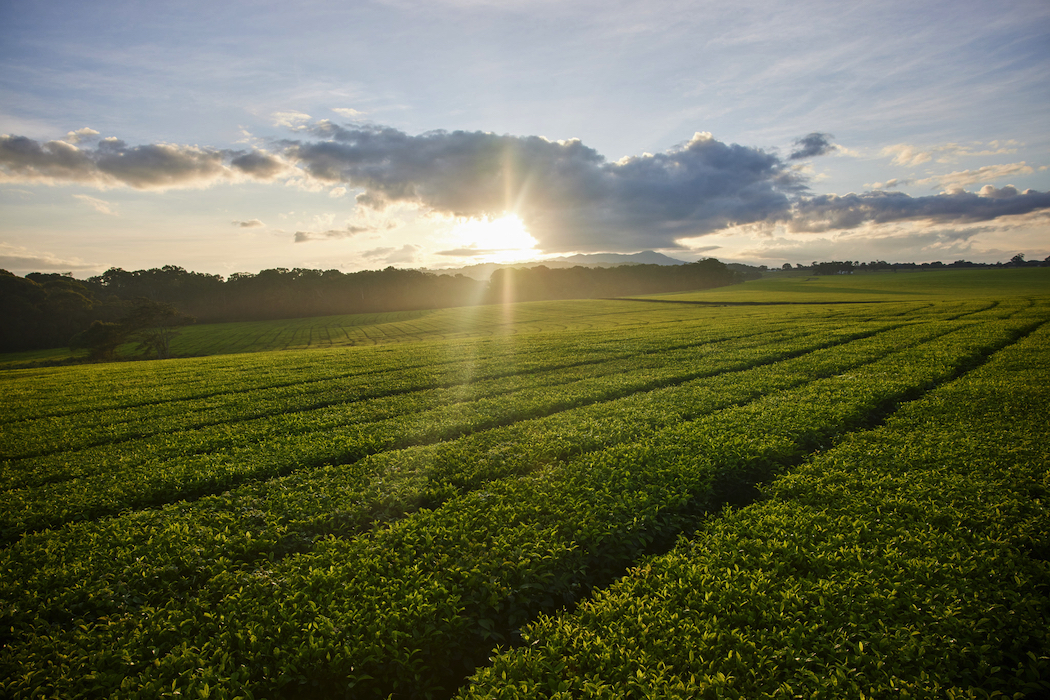 Having grown up in North Queensland, there's a special place in my heart for Nerada Tea. When I was a kid, it seemed remarkable that tea was being produced in Australia, and to a certain extent, it still is very special – Australian-grown black tea still only accounts for 6 percent of the tea available on our supermarket shelves.
Around 95 percent of Australian tea, however, is from Nerada, in the Atherton Tablelands of Far North Queensland. Plantation director Tony Poyner says many people are surprised to learn that the region is an ideal climate to grow and produce outstanding tea. "We're nestled between Queensland's highest mountain ranges, and the rich volcanic soils and 750 metre altitude give our tea a distinctive flavour profile," he said.
Being Australian-grown also means that the tea is very fresh when it reaches the supermarket shelf. The journey from crop to cup can take as little as four weeks.
Nerada is celebrating its 50th anniversary this year, and to mark the occasion it has released three new, single-origin loose leaf tea blends. Before we get to them though, let's take a look at how the company came to be Australia's largest tea producer.
Nerada Tea was launched in 1971, after several years of growing and selling bulk tea in Innisfail, Queensland. An opportunity emerged to produce a branded tea to sell to Queensland and southern Australian states and so the Nerada brand was born, named after the area alongside the local Johnstone River.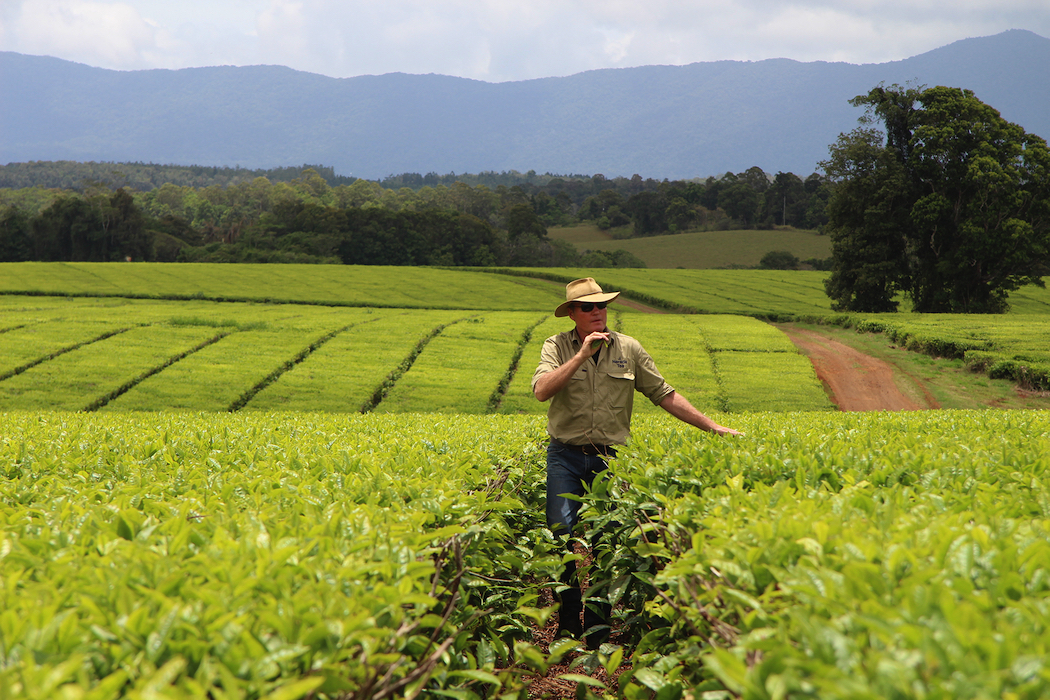 Pioneering local Dr Allan Maruff cultivated the tea using cuttings from a 'lost' plantation in Bingil Bay that had been planted by the Cutten Brothers in 1884. Through cyclones, drought, market challenges and changes of business structure, the Nerada brand has survived.
The company has been responsible for trailblazing many new and innovative practices in the Australian tea industry including pesticide-free farming practices, mechanised harvesting, blending, and processing teas from both its home in the Atherton Tablelands and its packaging facilities in Brisbane. Today, the plantation sends 6.6 million kilos of fresh green tea leaves to the factory, which equates to roughly 750 million cups of tea per year.
One of its most noteworthy achievements is being the first Australian agricultural entity to receive Rainforest Alliance Certification, an accolade that sees it working to maintain the region's natural ecosystem. This includes providing a habitat for the endangered Lumholtz's tree kangaroo to thrive. A family of these endangered creatures resides at the plantation, an added bonus for visitors to Nerada's on-site tearoom.
To celebrate its golden anniversary, Nerada reserved some of its finest parcels of tea to create three quintessentially Australian blends, showcasing the native ingredients that capture a taste of their home in the Atherton Tablelands.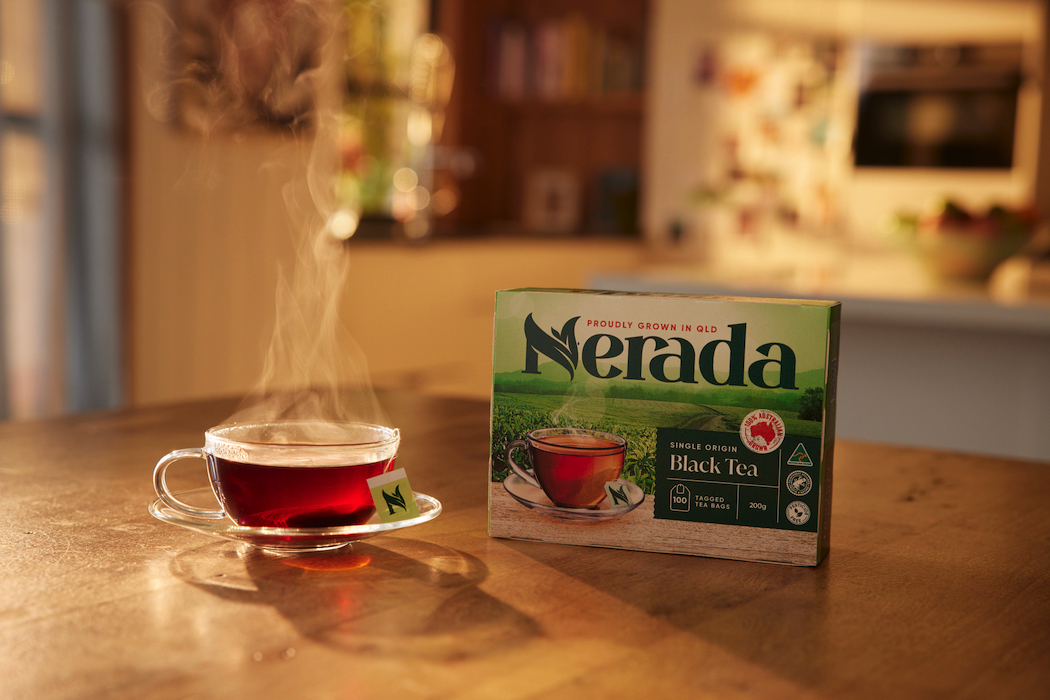 3 Exciting New Nerada Tea Blends
The new blends include Director's Cut Original Black Tea, Director's Cut Sunrise Black Tea with Lemon Myrtle, and Director's Cut Indulge Black Tea with Cocoa. These are loose-leaf teas available in limited quantities.
Director's Cut Original Black Tea: Handcrafted from select parcels of Nerada's finest tea, it has a distinctive flavour with beautiful liquor aromas. $20 for a 200g tin.
Director's Cut Sunrise Black Tea with Lemon Myrtle: A uniquely Australian single-origin floral orange pekoe tea, blended with native lemon myrtle. $20 for a 140g tin. We especially loved this blend with its bright and refreshing notes of lemon myrtle.
Director's Cut Indulge Black Tea with Cocoa: This rich and chocolatey blend combines Nerada's orange pekoe tea with cocoa husk to create a velvety, malty blend. $20 for a 200g tin. This is such an intriguing blend – sort of like having a mocha tea instead of a mocha coffee. We loved it.
The limited release blends are available from Nerada Tea's online store or by visiting the Nerada Tea Room in Malanda, Queensland.
With thanks to Nerada Tea for sending a tasting kit so that we could sample these three beautiful blends.