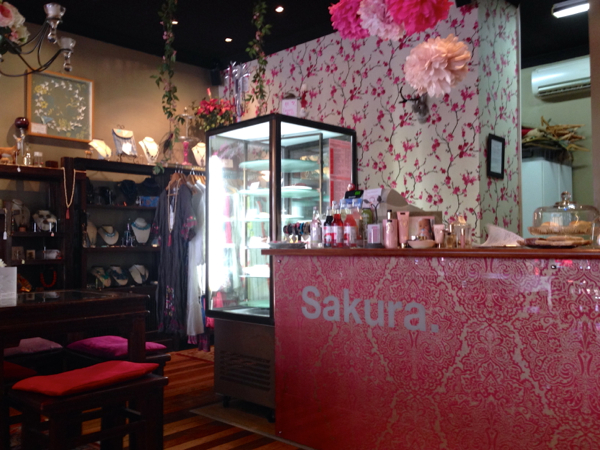 I discovered Sakura not long after I moved to Queensland and it was love at first sight. It's a small tearoom on the main shopping strip in Sandgate, tucked away near mostly unremarkable shops. The only hint to its beautiful interior is a cute little table and two footstool chairs out the front, sitting on a patch of artificial grass.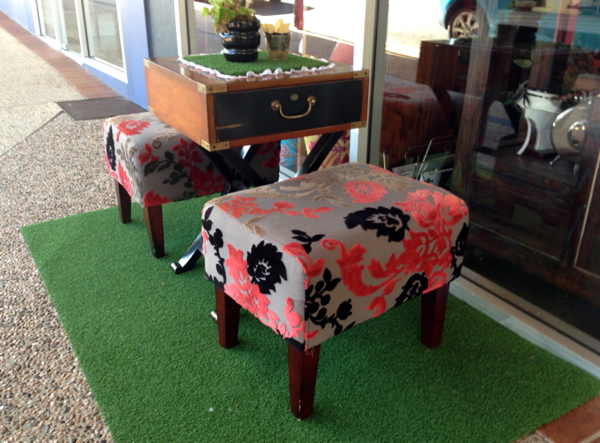 We found it quite by accident as we were looking for a coffee on a Saturday afternoon and it was slim pickings. Unfortunately it seems the locals don't support the good things in their midst because when we returned at the weekend we found that Sakura now closes at 2pm on Saturdays because they weren't getting enough people through.
So what do I love about this little suburban gem? I especially love its Japanese sensibility with pretty things scattered about the place (much of it for sale), fresh flowers on the tables, comfy cushions on the wooden stools and a little bit of bling. There's no 'industrial chic' here – not a distressed wall nor a milk crate in sight.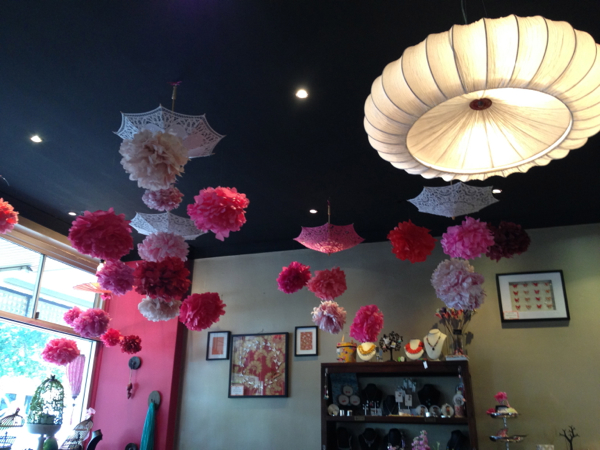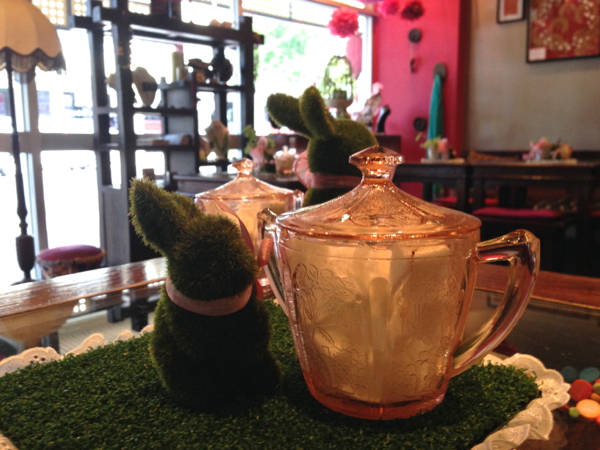 Pretty pink glass sugar bowls and bunnies grace every table, and when the trays come with our pots of tea, they even have egg timers so we know exactly the best time to drink the tea. It's girlie heaven (although my tea-loving man appreciates it too). When we were there at the weekend, a man came in to buy some tea for his partner's birthday. He'd bought her some chocolates and wanted boxes of tea to go with them. What a man!
Me, I'll settle for the art deco-inspired ring in the jewellery display cabinet. It's among a selection of beautiful marcasite jewellery for sale, along with the teas, teapots, Japanese-themed gifts, cards and other lovely things made from vintage papers.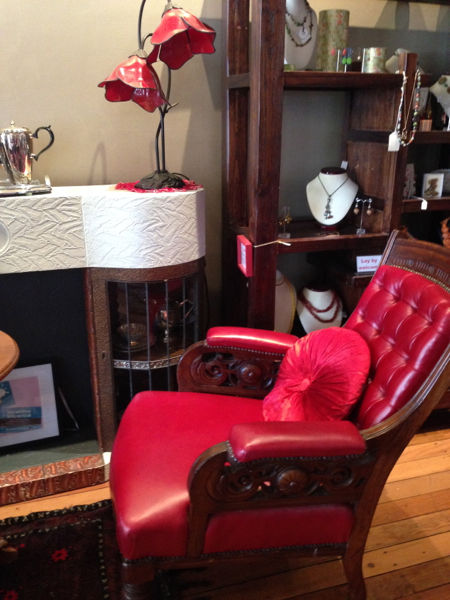 The food menu is a very simple blackboard menu. I had a sweet potato and corn patty with tomato relish, which was so-so. On a previous occasion, we had scones with jam and cream that were very good. The tea, however, is the real star of the show. Sakura has a great selection of black, white, oolong, green and jasmine teas, as well as organic herbal infusions.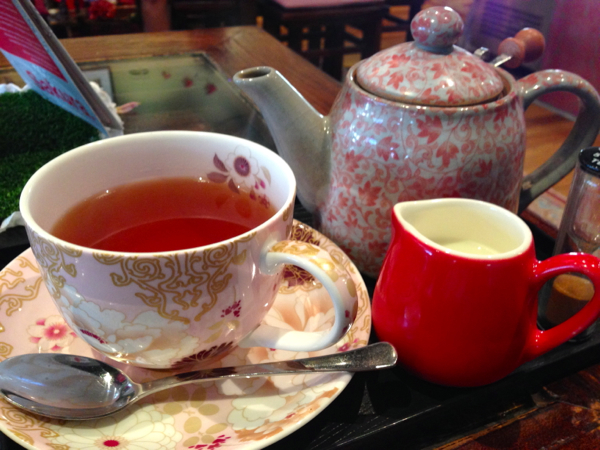 I loved my Stockholm blend of black tea, orange peel, safflowers, calendula blossoms, rose petals, vanilla and apricot. It had a wonderful floral fragrance but wasn't overly floral or fruity in flavour. Maurie enjoyed his black tea infused with Daintree vanilla. Oh and by the way, the coffee is pretty good too.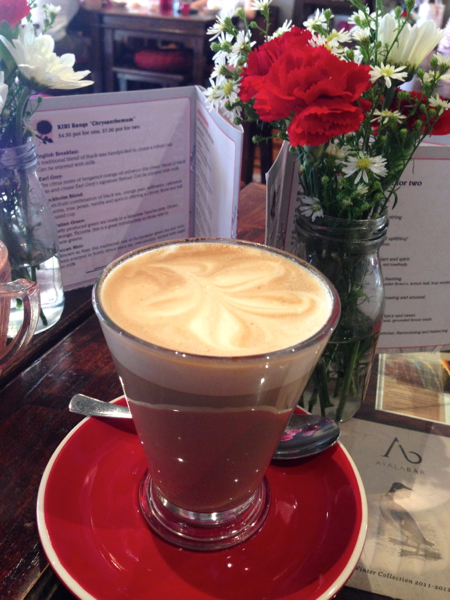 Fact File:
Sakura Coffee and Tea House
115 Brighton Road
Sandgate Qld Australia
+61 (0)7 3869 2980
Update 4/1/15: I popped into Sakura and found that it has now closed. So disappointing! I loved this café so much.