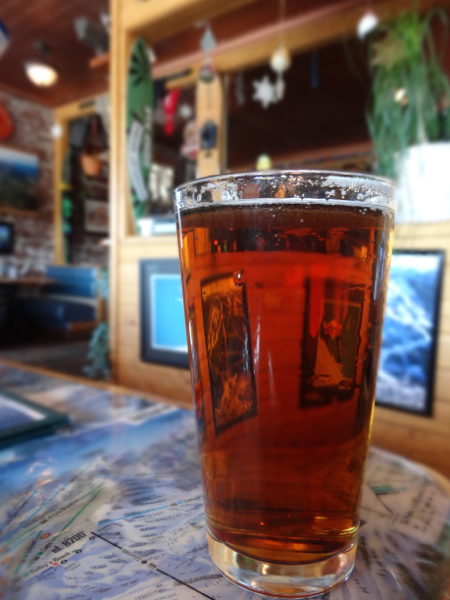 There is an enduring myth in Australia that America has always had lousy beer. It goes back a long way and was reinforced from the time of the Second World War when visiting American servicemen discovered how good Australian beer tasted. For a long time in the US the beer market was fairly limited and there were really only three brewing companies – Budweiser, Millers and Coors. But all that has changed.
There are now well over 2,000 breweries, at least half of them also brew pubs producing all styles of beer with flair and innovation. In the past three decades the craft beer scene in America has exploded and the astounding number of beers and breweries in every state provide a travel focus and a unique experience laced with quirkiness and surprises. Beer is now big in America and the beer trails, festivals and brew pubs pose a serious threat to the allure of the established wine regions.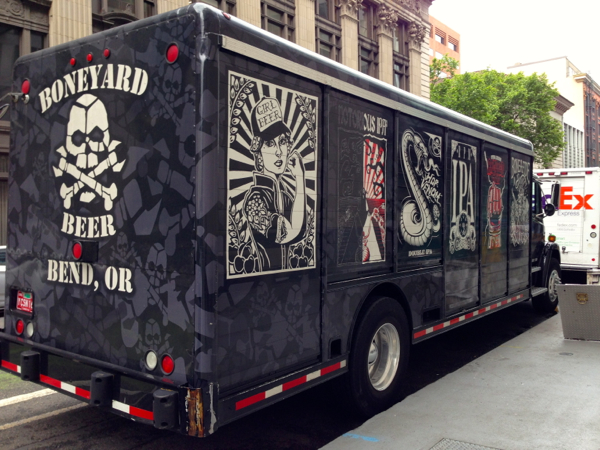 Travelling from the west coast to the southern states and back to the north east I tried to sample as many local and craft beers as possible and can truthfully say, without a slur, that there were some beauties. An unexpected surprise came in Montgomery, Alabama – not a place I would have otherwise associated with craft beer but then again Montgomery was full of lots of surprises. Apart from being home to the Civil Rights trail and the place where Rosa Parks caught that bus and Martin Luther King Jr took up the fight for equal rights, it is also home to some great restaurants and the Railyard Brewing Company.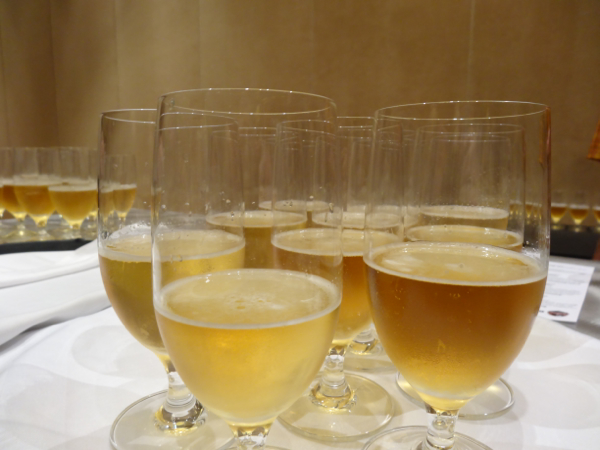 One of the lunches that we attended for the AGM of the International Food Wine and Travel Writers Association was matched with a perfect selection of beers from the Railyard Brewing Company, including their Red Clay Irish Ale, the Y'alls Alabama Light Lager and, my favourite, their Alabama Pale Ale (APA) demonstrating a crisp blend of mild hops and citrus. The APA was an excellent match for a crispy Gulf snapper. You may find this hard to believe but Railyard Brewing has just produced a peanut butter and jelly beer – probably the equivalent to Australians producing a vegemite beer, but highlighting the kind of innovation in craft beer occurring in America.
Just north of Montgomery, in Huntsville, where Werner Von Braun took up residence as part of the US Space program, I sampled the tasting board at the Rocket Republic Brewing Company with the standout being their Vapour Trail Cream Ale which had more hops than Skippy. There are some very pleasant beer surprises in Alabama.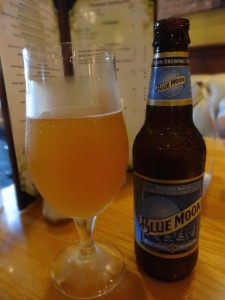 All those cute and quirky names abound and not far Away in Savannah, Georgia, the Moon River Brewing Company produced a new IPA called SNAFU for St Patricks Day, which if you don't know, is a mega event in Savannah. IPAs are one of the best styles of beer being produced in America and there are some seriously good ones.
For my money, the level of bitterness in the SNAFU made it a standout. Savannah is a beautiful and lively city with a rich history and was home to the songwriter Johnny Mercer. So what better name for their brewery than his most famous song – beer can be a real learning experience.
Up in North Carolina, Asheville, which didn't have any breweries 30 years ago, has gone beer mad and taken up the title of Beer City USA. Back over on the west coast, the number of breweries in California seems to be increasing every day, but some of the old favourites such as Stone Brewery in Escondido and Sierra Nevada are still well worth a visit.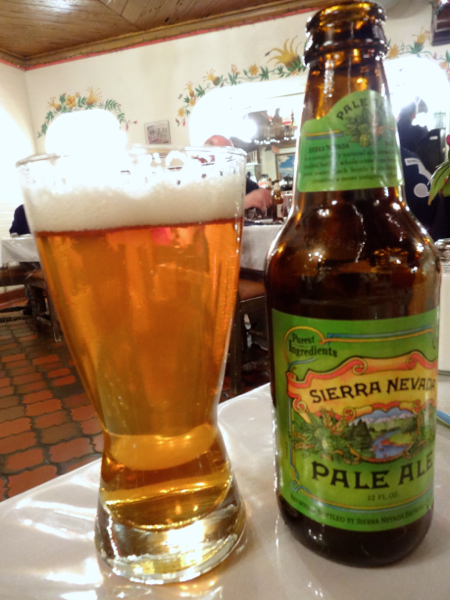 Being rather partial to a drop of stout, one of the best I tasted in California was the Old Rasputin Imperial Stout made by North Coast Brewing. With rich coffee and chocolate flavours it went down well with a delicious thin crust pizza. There are also some exceptionally good stouts on offer up in the north west in both Seattle and Portland. These cities compete with each other for the best coffee and the best beer in the USA and long may the battle continue. Portland with 55 breweries has more than any other city in the world, earning it the nickname of Beervana.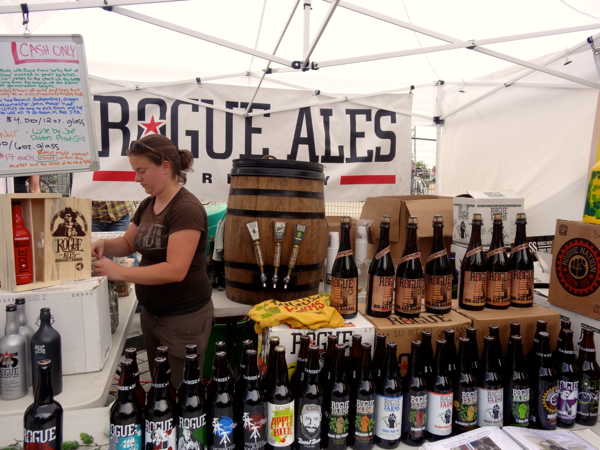 There are just so many good beers available in Portland and if you believe Portlandia, at any time of the day or night a locally brewed craft beer is currently being poured. They also claim that someone will be separating their recycling. Down at the Urban Tap Room of the Pints Brewing Company on 5th Avenue we were poured a very nice Seismic IPA made with the sweet and citrusy Cascade hops, one of the reasons why IPA is so popular. I could have kept pouring their Steel Bridge Stout. With a similarity to Guinness but a higher alcohol content, it was tasting very, very good. Another of the best stouts in Portland is the Black Bear XX Stout made by the Alameda Brewhouse; it has won two gold medals at the Great American Beer Festival (GABF).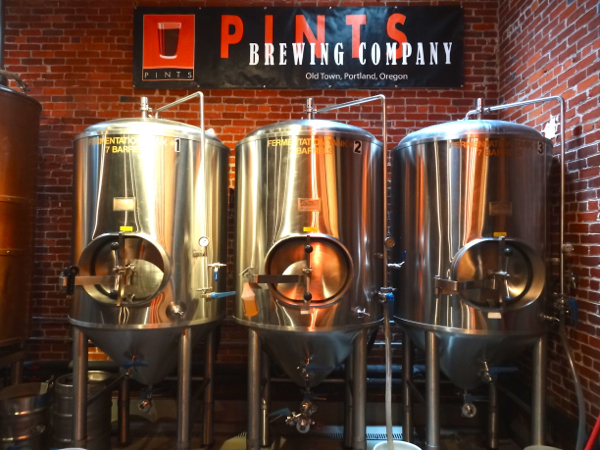 If you're getting a taste for American craft beers and want a chance to try a lot from all around the country in one location you could do no better than to visit the GABF coming up in October in Denver, Colorado. The festival, which has been running since 1982, is conducted over three days and is getting bigger every year. At the 2013 festival long lines formed just to get a small sample of the legendary Lost Abbey Duck Duck Gooze, made by Lost Abbey Brewing in San Marcos, California. The next release of this beer is not until 2016. Mark this date in your calendar but in the meantime there a lot of other quality beers available right across America. Cheers.