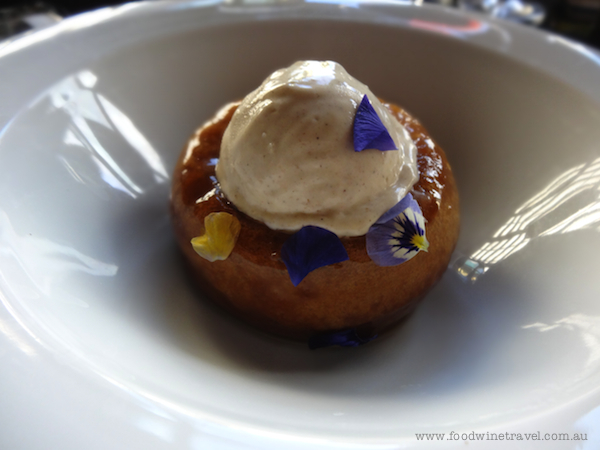 There was plenty of joie de vivre, a little ooh la la and a surprise guest with a French accent at Sofitel Brisbane Central last week. The occasion was a French-inspired lunch for the Australian Society of Travel Writers, a perfect excuse for me to fly north for some Queensland warmth.
The lunch was in the Sofitel's special-occasion dining room, Prive249, with views of Brisbane CBD. Chef de cuisine, Josh O'Korn, created a beautiful menu starting with an amuse bouche of Snail in garlic and walnut cream sauce.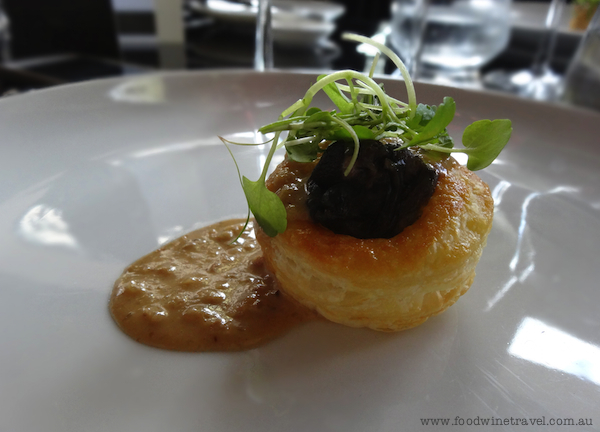 Next up was a main of Confit duck leg with prune and baby carrots.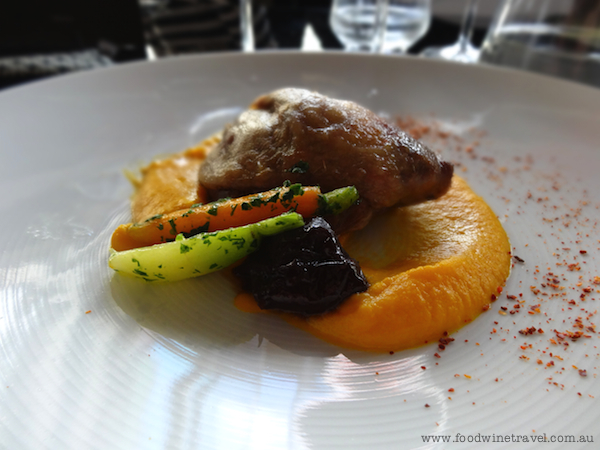 And finally, the dessert: Rum Savarin with a sensational star anise ice cream (pictured at top). The dishes were based on recipes in Gabriel Gaté's new cookbook, A Cook's Tour de France.
What a treat! (and here I'm referring not just to the food but to the surprise guest, the very charming Gabriel Gaté.) Sofitel PR rep, Teek Ireland, introduced Gaté (left) and Sofitel executive chef Patrice Falantin (right).
Falantin is a graduate of the Lycée de Hôtelier de Toulouse in France and worked in various plum jobs in France and England before migrating to Australia.
With Gaté in town promoting his new book, Bastille Day not too far off and Sofitel a French brand, the French theme was everywhere.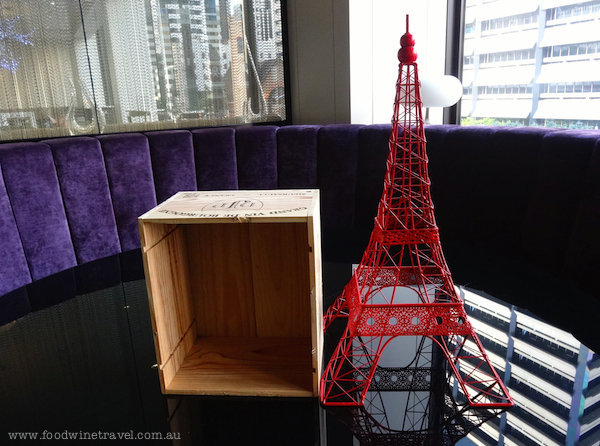 Gaté is currently appearing on TV every night during the 100th anniversary of the Tour de France. We love his food and cooking segment, which makes me want to hop on a plane and head straight for France.
A Cook's Tour de France includes recipes that have screened in Gaté's Tour de France segments over the last few years. The Sofitel has added a couple of the signature dishes to its menu.
Sommelier Wendy Hawkins-Leslie selected the wines for our lunch. The red, La Vieille Ferme, a 2010 blend from the Rhone Valley in France, was bright, spicy and very easy drinking.
Sofitel showcases the leading French appellations through its global wine program, with wines chosen by French wine experts Michel Bettane and Thierry Desseauve for the 25 hotels taking part in the program.
Visit: www.sofitelbrisbane.com.au
Related post: Austria: Dirndl Temptation; Middle Eastern Dreams.