Marché des Quais, Bordeaux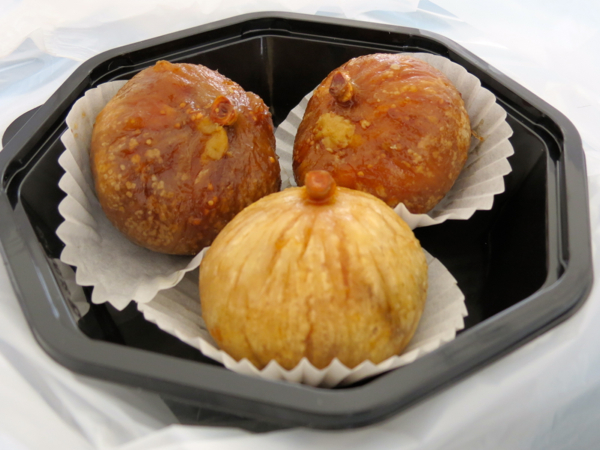 Hands down, no contest, the most exquisite treats we tasted were these figs stuffed with foie gras. Sheer bliss. We bought them from their creator, Norbert, at the Marché des Quais, a wonderful artisan food market on the waterfront in Bordeaux, France. We loved Bordeaux, not just for its wine (that goes without saying) but also because it is such a beautiful city, especially when seen through the eyes of a pair of incredibly hospitable locals who are fine cooks and hosts.
Cavaillon melon, La Ferme de la Lochere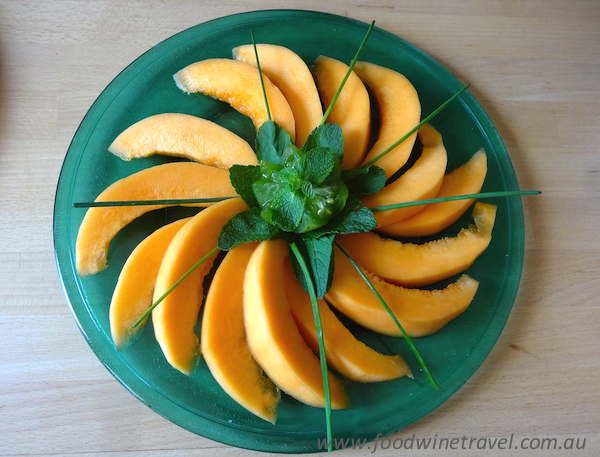 In September, we spent a week at a lovely guest house in Burgundy, La Ferme de la Lochere, whose dynamic English-born host Katherine Frelon cooks beautiful meals, conducts cooking classes and introduces visitors to the wonderful produce of her adopted home. At a long table lunch in the courtyard, we ate Cavaillon melon and, my oh my, I doubt I've ever tasted a melon as sweet or aromatic. Author Alexandre Dumas is said to have donated a copy of all 194 of his works to the library in Cavaillon, Provence, in exchange for payment of 12 Cavaillon melons a year for the rest of his life.
Westerway raspberries and Sally Wise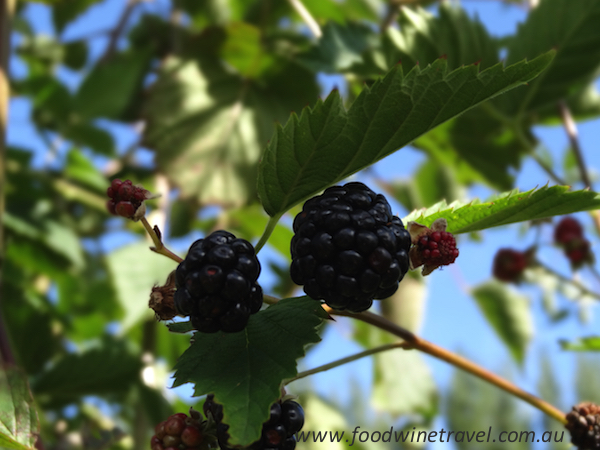 Nothing beats eating just-picked produce, right? Earlier in the year, I helped Sally Wise pick berries from Westerway Raspberry Farm, not far from her home and cooking school in Tasmania's Derwent Valley. I can still taste the blackberries now. Westerway grows the thornless and very flavoursome Loch Ness variety. After collecting produce from various farm gates, I had the privilege of spending a couple of days in the kitchen with Sally, who had just published A Year on the Farm, the latest in a long line of cookbooks from this preserve-maker extraordinaire.
Eat South urban farm, Montgomery, Alabama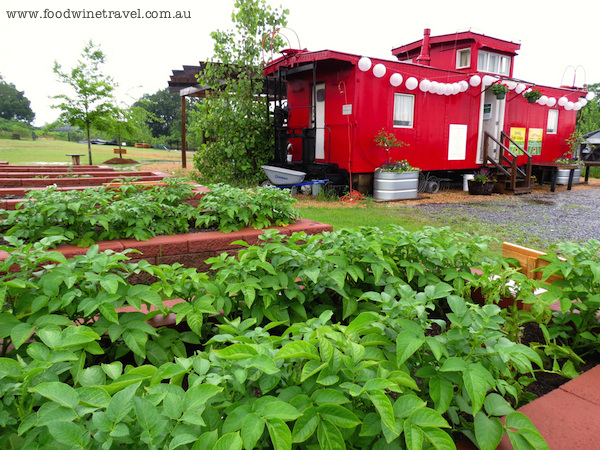 Alabama has some of the highest rates of childhood obesity in the United States. It also has some of the highest rates of childhood hunger. So you can understand why I was so heartened by my visit to this wonderful community-run urban farm that gives children hands-on opportunities to grow and eat healthy and delicious food. Montgomery has a surprisingly vibrant food scene and we ate at a number of fine restaurants including Central, where we enjoyed what was probably the best meal in nearly two months of travel in the US. The executive chef at Central, Leo Maurelli, is one of the farm's most passionate supporters.
The Eaves, Huntsville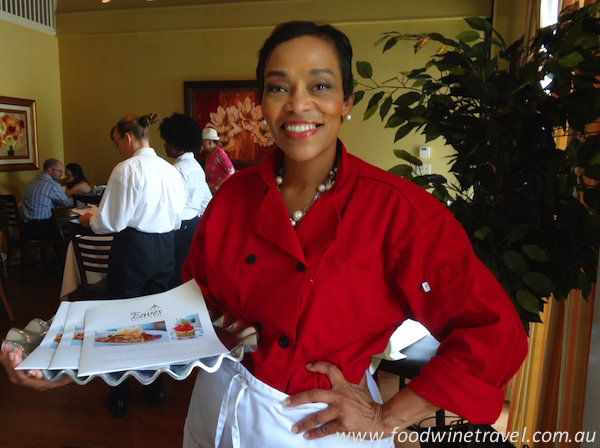 About three hours north of Montgomery, the rocket city of Huntsville boasts a level of dining that is unexpected. The city's large international community has spawned sophisticated restaurants like The Eaves, where Merle Phillip (pictured) playfully constructs and deconstructs classic dishes. One of the few female African-American chef and restaurant owners in Alabama, effervescent Merle is the consummate host, making brilliant cocktails and overseeing an innovative, eclectic menu. We loved the food but we particularly loved Merle!
Thailand Paddy to Plate
One of the year's most inspiring food tours was a "Paddy to Plate" tour hosted by the Tourism Authority of Thailand. I was surprised to find a growing movement towards organic and sustainable produce. Two people in particular stood out for their zeal. Sampran Riverside Resort's Arrut Navaraj works with local farmers to encourage them to return to organic farming. Sho Oga, of Harmony Life Organic Farm, grows a huge range of organic produce and makes noodles from the very nutritious moroheiya, or Pharaoh's vegetable. The noodles are widely available in the US and elsewhere – I wish I could buy them here.
Nahm, Bangkok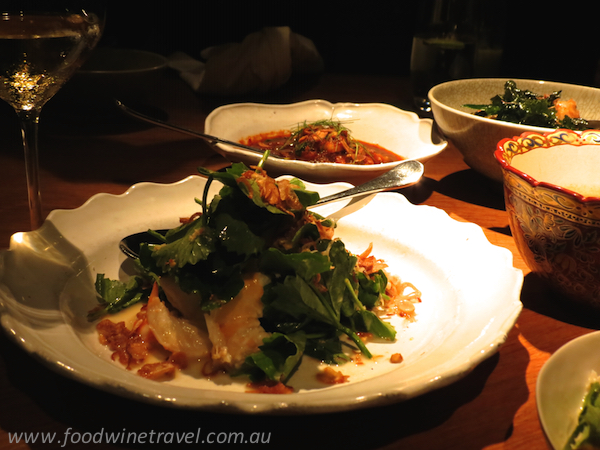 Do you ever look at lists such as the World's 50 Best Restaurants and think how great it would be to dine in some of them? Sadly, the number I've dined in can be counted on one hand. In 2014, I ticked one off the list: David Thompson's Nahm. Sitting at number 13 in the list, it's a serene and stylish restaurant in Bangkok's Metropolitan Hotel. The banquet began with signature dishes such as chilli jam on pineapple, and coconut wafers filled with prawn and pickled ginger, continuing with a procession of flavour-packed dishes and fiery hot curries, before finishing with a selection of Thai desserts.
Kokoda, Fiji Intercontinental
Kokoda (pronounced kokonda) is Fiji's most famous dish. It's like a ceviche, made from raw white fish marinated in lime juice, but doused in coconut milk and chilli. It's served cold and is very refreshing in the hot, humid climate. I've had it a number of times on previous visits to Fiji but never fell in love with it till I tasted it at the InterContinental Fiji Golf Resort & Spa. Now this lovely hotel overlooking Natadola Beach has made me a convert.
Winter Harvest, Mondo Organics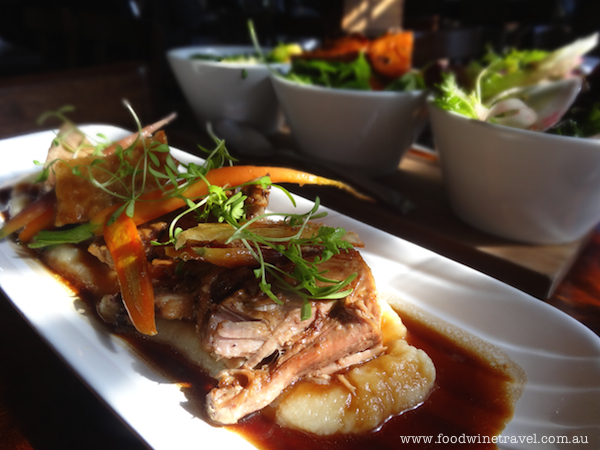 One of our most enjoyable restaurant meals was at the relatively humble Mondo Organics in West End. The Winter Harvest menu for Brisbane Good Food Month was exactly the way I like to eat – sharing plates of beautiful food that speaks of the region and the season. We had not long moved to Brisbane and I loved that the sun was streaming across our table in the middle of winter – such joy!
Bugs on the Beach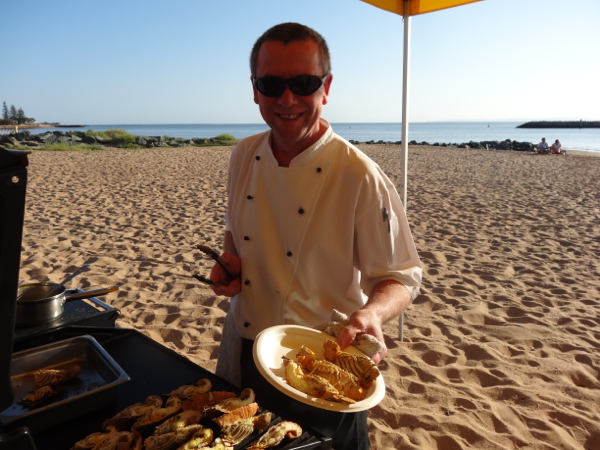 Another fabulous homegrown experience was Bugs on the Beach, held alongside Redcliffe Jetty as the sun rose over Moreton Bay. I can eat Moreton Bay bugs anytime, any place, and these were delicious in their simplicity. Cooked on two barbecues on the beach, one lot was cooked in butter, garlic and herbs, the other lot came with an Asian-style dressing. The event was a fundraiser organized by the Rotary Club of Redcliffe Sunrise. Can it please become an annual event? Pretty please?
Tell me, what was your favourite food experience from 2014?