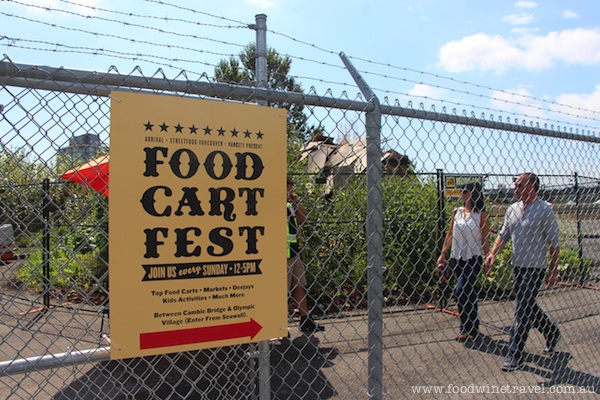 A few days ago I had the pleasure of attending the delightful Vancouver Food Cart Festival. An annual event, it has around 20 different food trucks combined with local vendors and community markets, live music and DJ's as well as activities for kids.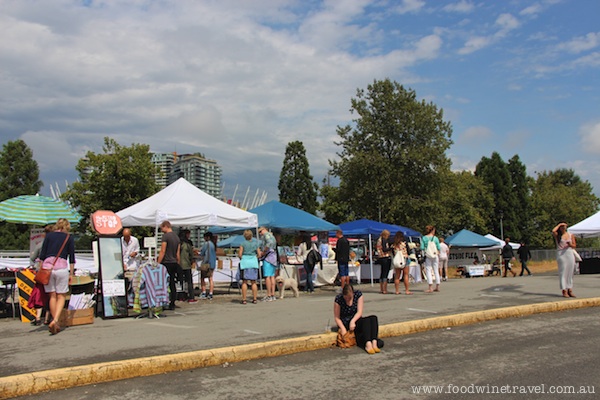 The 'food truck' movement seems to be growing at an enormous rate, especially here in North America. So what's the big idea? On weekdays, food trucks line the streets of downtown Vancouver serving up grilled cheese sandwiches, naan wrapped kebabs and tacos – just to name a few. But where does a hungry Vancouverite find their food truck fix of a weekend?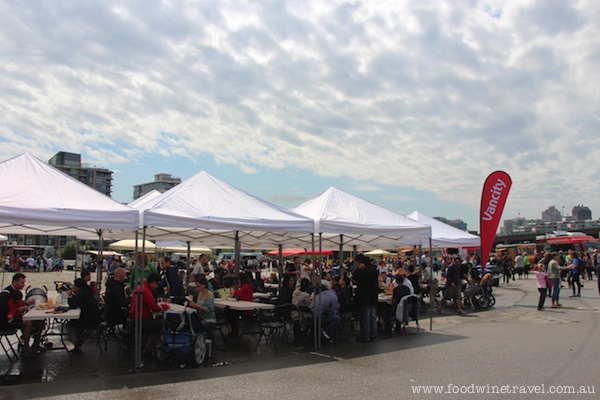 Gourmet meals are no longer confined to restaurants, and fast food is no longer unhealthy like we've come to think. The food truck is the perfect combination of passionate cooks and good food – without the wait.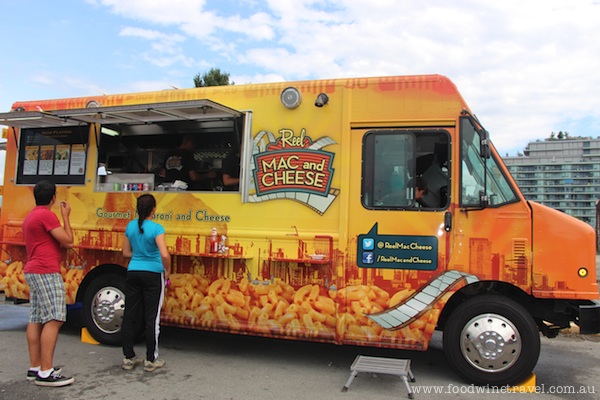 Most of the vendors at Food Cart Fest boast the use of local produce, sourced from not too far away. A lot of the food is made from scratch, rather than being brought in and/or assembled. This includes the tortillas at Tacofino, and the creamy macaroni cheese from Dougie Dog.  Both delicious – and fresh!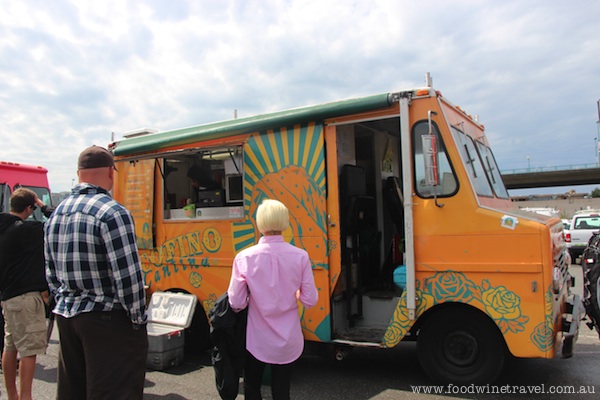 I had the pleasure of devouring the Navy Bean and Kale Curry from Vij's Railway Express. It was accompanied by some beautifully fragrant basmati rice, and a freshly cooked naan.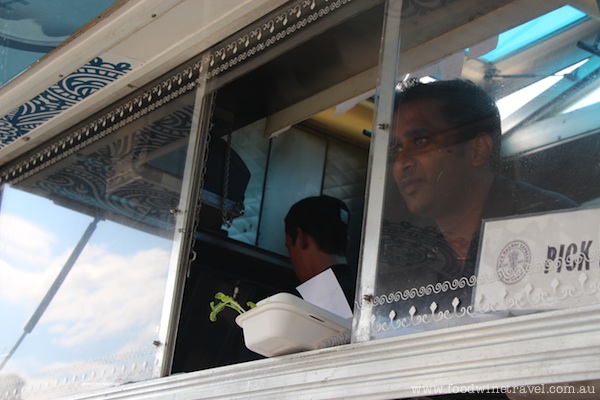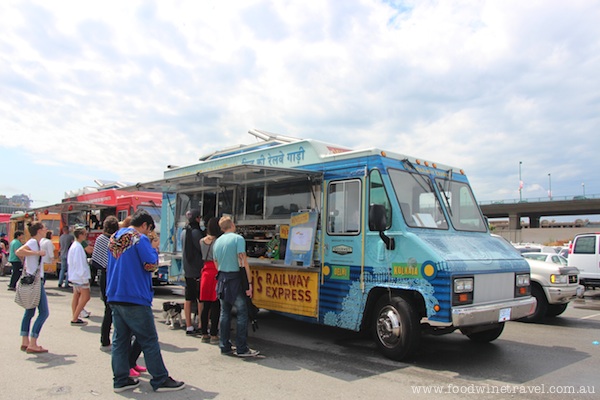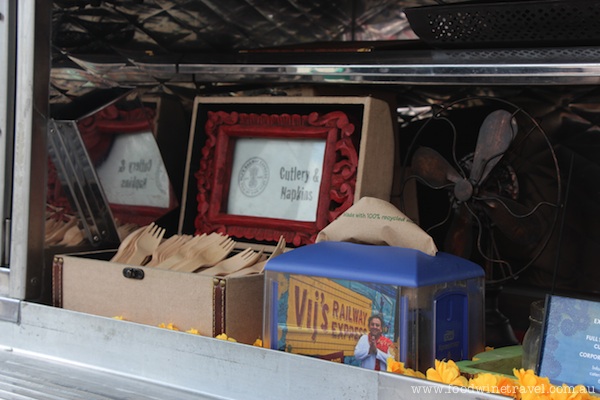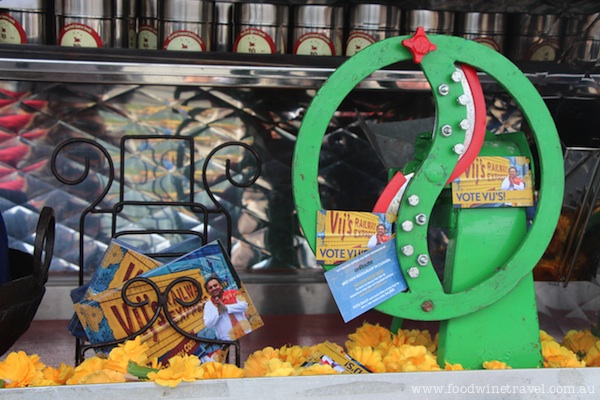 It was extremely flavoursome, with just the right amount of spice.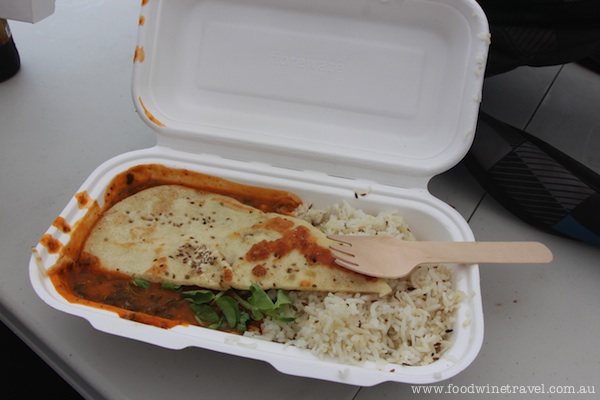 Vij's Railway Express is the mobile version of a popular South-Granville eatery here in Vancouver – and their take on Indian Cuisine is a force to be reckoned with (marinated lamb popsicles in fenugreek curry, anyone?)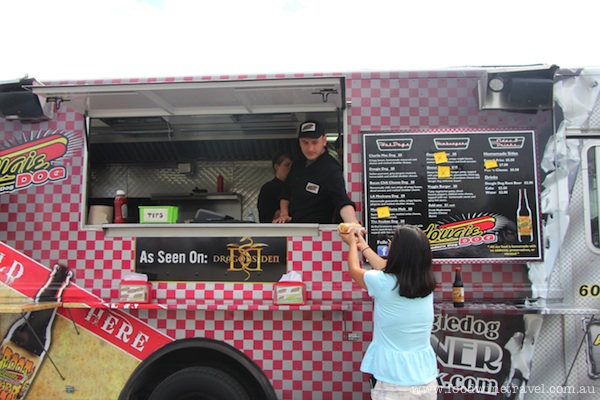 As I enjoyed my Indian treat, The Boy got stuck into a gourmet hot dog from Dougie Dog. Ahh, gourmet hot dogs, another food du jour just like the food truck. Once we had spotted the menu, he had to have it, the Dougie Mac Dog. It was the perfect mix of food's naughtiest pleasures – crispy bacon, homemade macaroni and cheese and melting cheddar. This dog was dang tasty. And so was the Dougie Dog Butterscotch Root beer that accompanied it.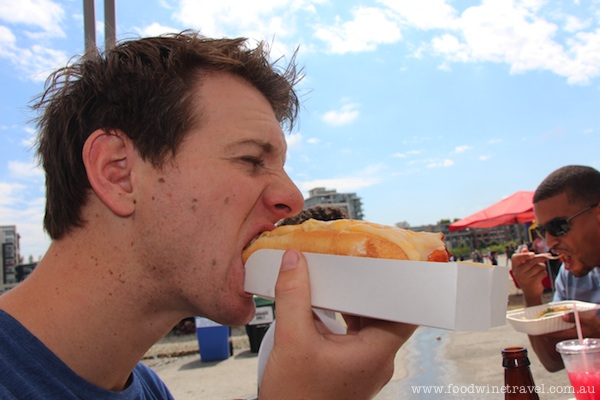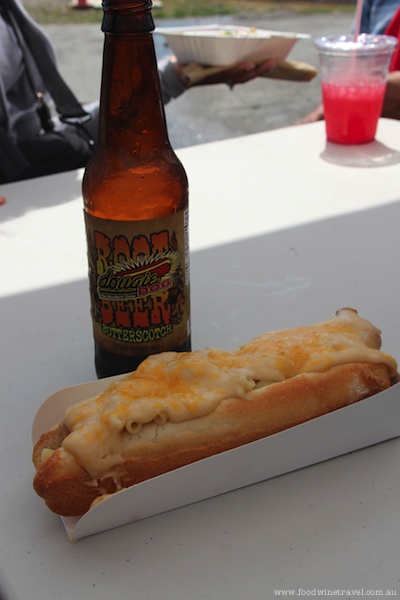 Oh gosh! I almost forgot to mention my favourite part of the day. The delightful ice cream sandwich I finished with. This wasn't your average ice cream sandwich, let me tell you. Prepared by Brown Paper Packages Artisanal Ice Cream, the White Turtle could well be the yummiest thing I've ever eaten. It was vanilla ice cream, sandwiched between two chocolate cookies drizzled in caramel and pecans, with just the right amount of salt sprinkled on top. Oh man, it was amazing. A serious taste sensation – no one should have to live without this dessert in his or her life! Ok, well maybe I'm being over the top – but it was delectable.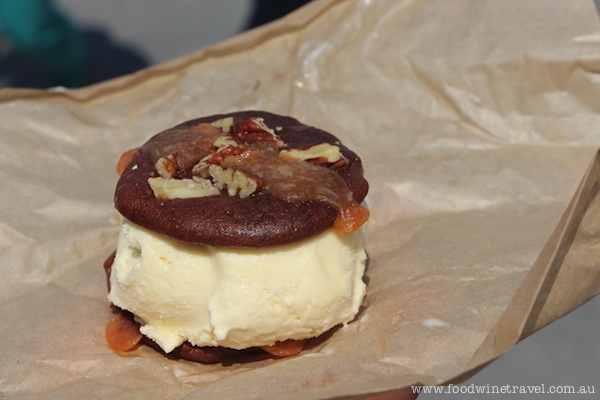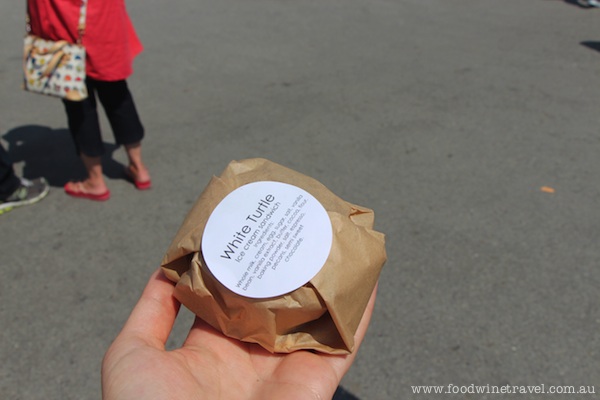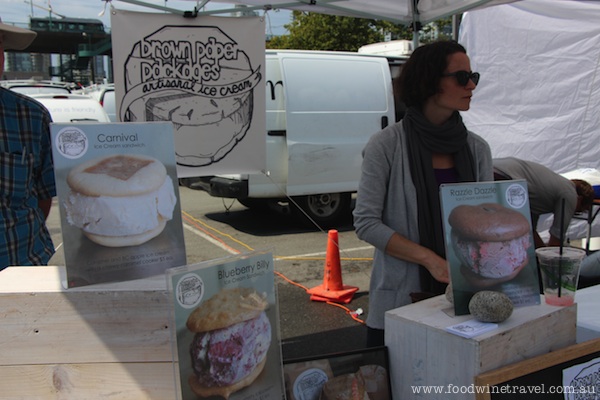 You'll also find plenty of other options, for every taste and budget, at the festival. This includes breakfast bites, wood fired pizzas, perogies, pies from the Aussie Pie Guy (I like the name!), freshly squeezed juices and lots more.  On a side note, it's kind of funny how synonymous we Australians are with meat pies internationally.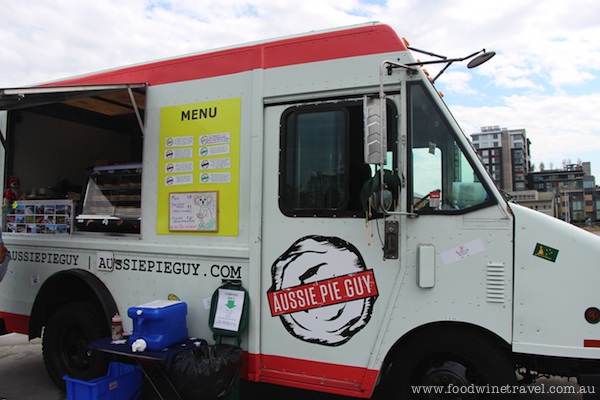 The Vancouver Food Cart Fest operates from a sunny spot in the Olympic Village area on the southeast side of the Cambie Bridge, a short walk from the Skytrain station.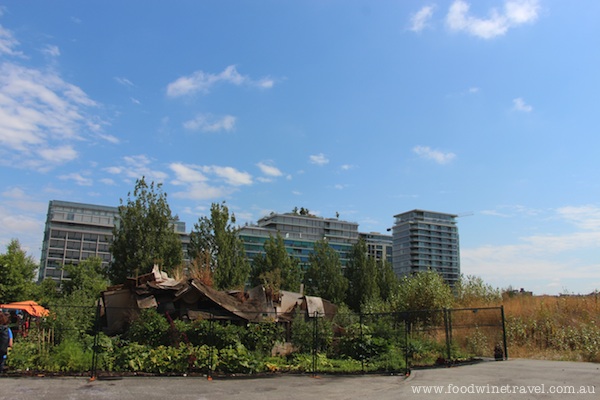 Entry to the festival is $2 and it takes place every Sunday between 12 and 5pm from now until September 22, 2013.
The Vancouver Food Cart Festival, Sundays 12pm-5pm. 215 W 1st Avenue, Vancouver.