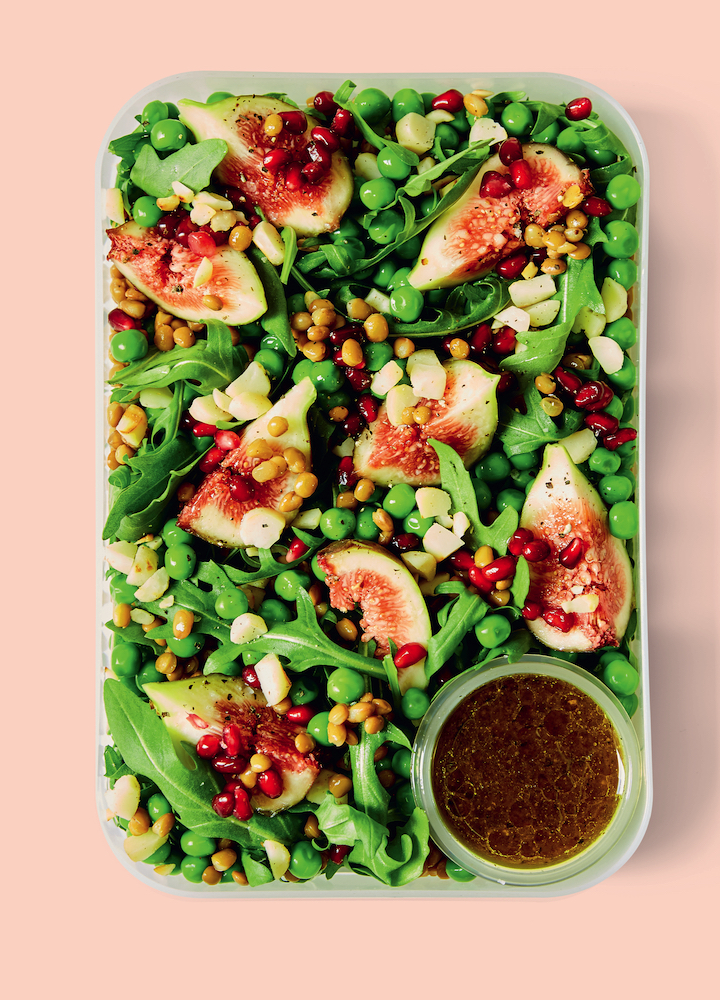 Making these stunning vegan lunchbox dishes in 5 minutes might seem impossible but Blue Mountains cook and health food advocate, Alexander Hart, shows how easy it is in The 5-Minute Vegan Lunchbox, published by Smith Street Books. Depending on where you live and work, it can be tricky finding good vegan meals to takeaway. It's much easier to make your own, and it's certainly more nutritious.
Hart draws on ready-prepared ingredients like tinned beans and lentils, tinned corn, vacuum-packed beetroot, and instant ramen noodles, so that his recipes can be assembled in a matter of minutes. But he also suggests soaking bulgur and beans ahead of time if you wish, and likewise chargrilling a fresh corn cob if you've got time to prep the night before. The book contains recipes for wraps, salads, and bento boxes, utilizing the power of grains, beans, vegetables and noodles.
Salads featuring strongly because they're just so easy. It's vital though to keep the dressing separate if you want everything to still be fresh and crunchy when you open your lunchbox. It's worth investing in a lunchbox with a dedicated dressing container, or failing that, use a separate airtight container.
There is a load of inspiration and deliciousness here, from a brightly coloured Orange, Carrot and Beet Zoodle Salad, to a BBQ Tempeh & Creamy Coleslaw Wrap, to this luscious Pea, Pomegranate and Fig Salad. Look out for pomegranate seeds sold separately in sealed punnets or in frozen packets in your supermarket, to save the time and fiddle of seeding the fruit yourself.
---
Buy your copy of The 5-Minute Vegan Lunchbox from Book Depository (free delivery worldwide).
Buy your copy of The 5-Minute Vegan Lunchbox from Australian-owned Booktopia.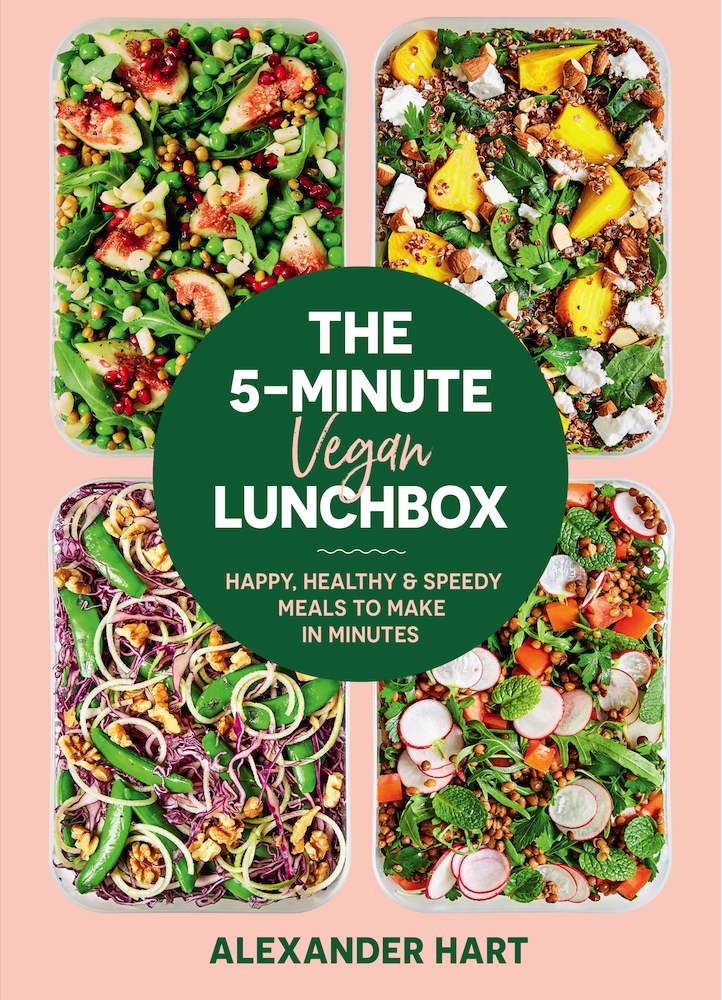 ---
PEA, POMEGRANATE & FIG SALAD
120 g (4½ oz/ ¾ cup) peas
80 g (2¾ oz/ 1/3 cup) drained tinned lentils
2 figs, quartered
2 tablespoons pomegranate seeds
large handful of rocket
small handful of chopped toasted macadamia nuts
POMEGRANATE DRESSING
2 tablespoons extra virgin olive oil
1 tablespoon pomegranate molasses
juice of ½ lemon
1 teaspoon maple syrup
salt and pepper, to taste
Blanch the peas in boiling water for 1 to 2 minutes. Drain and refresh under cold running water. Toss the peas and remaining salad ingredients together, then tip into your lunchbox.
Combine the dressing ingredients in a small jar or container with a tight-fitting lid. Pour the dressing over the salad just before serving and toss well.
Recipe and image from The 5-Minute Vegan Lunchbox by Alexander Hart, published by Smith Street Books. Reproduced with the publisher's permission.
This story originally appeared in PS News.