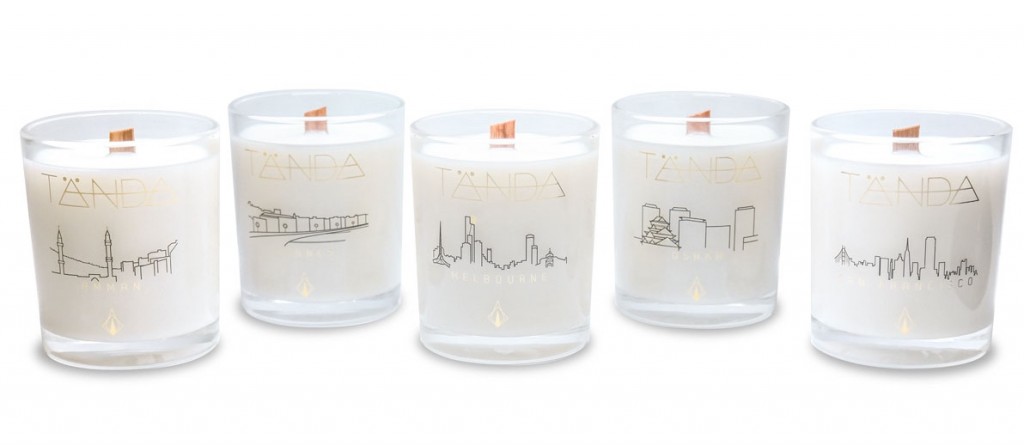 When you're travelling, wouldn't you just love to capture the essence of a place and bring it home? That's what TÄNDA Modern has done with the beautiful candles in its Cities Collection, profiling the fragrances of an unusual assortment of cities: Melbourne, Cannes, Amman, Osaka and San Francisco.
I've had Osaka and Amman wafting through my home and they've certainly brought back memories of Japan and Jordan, Japan for its sweet-smelling cherry blossoms and Jordan for its seductive and exotic spices and fragrances. I love both destinations and am happy to be transported there any day.
TÄNDA Modern is an Australian fragrance house founded in 2014 by secondary teacher turned Aussie Martha Stewart, Alyson Sturley, who drew on her own cultural influences to produce these lovely products. TÄNDA is Swedish for "to light and to kindle".
Australian made candles
The candles are made with natural soy wax and cedar wood wicks, and the glass and concrete vessels are made from locally sourced and recycled materials. They come in small, medium, large and triple wood wick sizes, and there are melts and diffusers as well.
The products are all natural and non-toxic, something that's hugely important to me when it comes to products drifting through my home. Prices for the Cities Collection start at $20.
Visit www.tandamodern.com for details.
Food Wine Travel wasn't paid for this post but we were sent samples of the Osaka and Amman candles and have been wallowing in the luxury… ♥♥