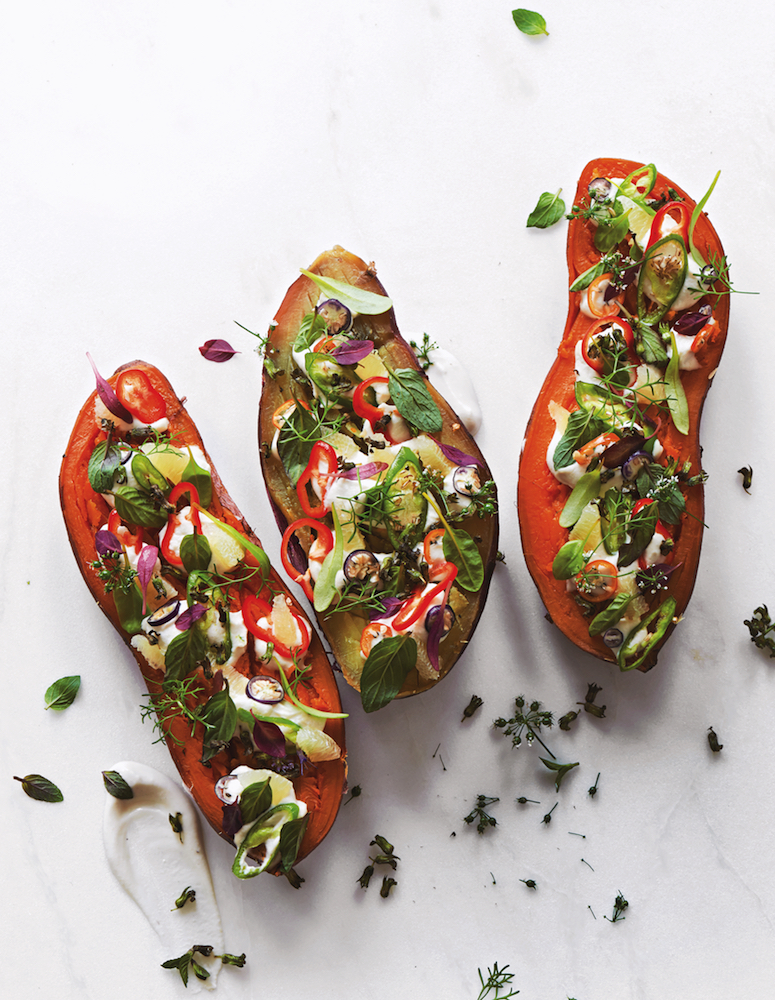 "The unstoppable rise of veganism: how a fringe movement went mainstream" declared the headline in The Guardian. Despite being published on April 1, this was no April Fool's Day joke. With heightened awareness of animal welfare, food safety and environmental issues, vegetarianism and veganism are growing exponentially every year.
Around the world, vegan restaurants are springing up everywhere, and they are not just attracting vegans – plenty of meat-eaters and dairy-eating vegetarians are flocking to them as well. At home, a lot of people are adjusting their diets, and even if not vegan, are reducing their consumption of meat and dairy, convinced of the nutritional and environmental benefits of a plant-based diet.
For anyone interested in plant-based eating, Plantlab: Crafting the Future of Food (published by Regan Arts) is a veritable feast, celebrating innovative vegan cuisine at the highest level. It will appeal to chefs and food professionals as much as to serious home cooks, the stunning photography proof of how plant-based dishes can be works of art.
The Baked Sweet Potato dish here is as about as rustic as they come; most of the dishes are a study in colour, texture, intricacy and daintiness. The 100+ recipes progress in skill level and technique so that by the end, readers will be smoking and fermenting like pro's.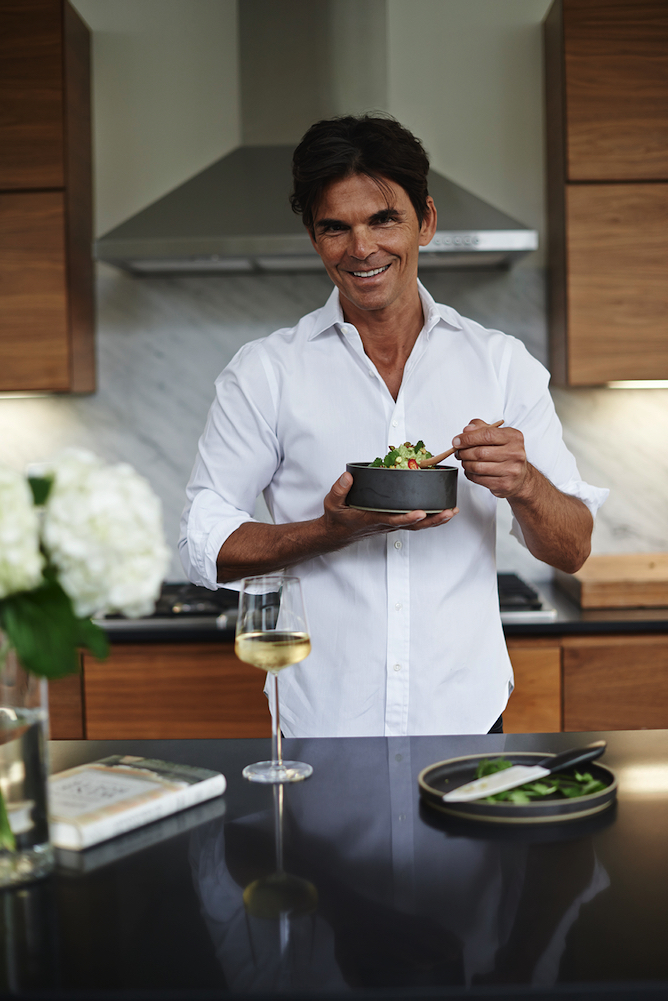 The dishes in Plantlab are the creation of Matthew Kenney, who was named one of America's Best New Chefs by Food & Wine magazine and was twice nominated as a Rising Star Chef in America by the James Beard Foundation. Kenney graduated from the French Culinary Institute and has opened a number of much talked about restaurants, including Plant Food + Wine in Los Angeles and Double Zero in New York City.
His first Australian venture, Alibi, opened in late March at Ovolo Woolloomooloo. Offering a solely plant-based menu, Alibi is the main restaurant for the luxury design hotel on Woolloomooloo Wharf. It will be interesting to see whether it resonates with Australian diners; early indications are promising.
Kenney's focus is on minimally processed, often raw or what he describes as "consciously cooked" recipes that share "a common vibrancy, liveliness and an overall sense of life and joy". The word plantlab, he says, reflects the innovation that goes into his dishes.
It took more than 10 years to gain credibility as a plant-based chef, he says. When he started out, he was met with a "decent amount of mockery, disbelief and doubt". Plantlab, the book, illustrates how far plant-based eating has come and the direction the cuisine is heading in.
Buy your copy of Plantlab: Crafting The Future Of Food from Book Depository now, with free delivery worldwide
FULLY LOADED BAKED SWEET POTATO
Serves 4
BAKED MINI SWEET POTATO
8 mini sweet potatoes, whole
1 tablespoon coconut oil, melted
2 scallions (spring onions), sliced
2.5cm (1 inch) piece ginger, sliced
1 Makrut lime leaf
3 fresh curry leaves
4 sprigs cilantro
1 lime, cut into 2cm (¾-inch) slices
1 tablespoon sea salt
Preheat the oven to 180 deg C (350 deg F). Combine all ingredients in a large mixing bowl and toss to coat the sweet potatoes. Wrap each sweet potato in aluminum foil and bake them on a baking sheet for 1½ hours, or until potatoes are easily pierced with a knife.
CORIANDER YOGURT
1 cup macadamia nuts, soaked
⅔ cup water
⅓ cup apple cider vinegar
1 tablespoon coriander seeds
2 teaspoons salt
Blend all ingredients in a high-speed blender until smooth. Transfer to a sealed container and refrigerate until ready to use, or up to 5 days.
PICKLED FRESNO CHILIES
1 cup rice vinegar
2 tablespoon agave
1 teaspoon salt
3 fresno chilies, sliced into ⅛-inch rounds
Mix rice vinegar, agave, and salt in a bowl. Add the chillies to a glass jar and pour the rice vinegar mixture on top. Cover the jar and refrigerate for 4 to 6 hours.
ASSEMBLY
¼ cup coriander yogurt
2 tablespoons micro herbs (garnish)
1 tablespoon scallions, thinly sliced (garnish)
Cut cooked sweet potatoes in half. Place 4 sweet potato halves on a plate, cut-side up. Top with ¼ cup coriander yogurt, pickled fresno chilies, micro herbs, and thinly sliced scallions.
Recipe and images from Plantlab: Crafting the Future of Food, by Matthew Kenney. Published by Regan Arts and reproduced with the permission of Simon & Schuster.
This story originally appeared in PS News online.