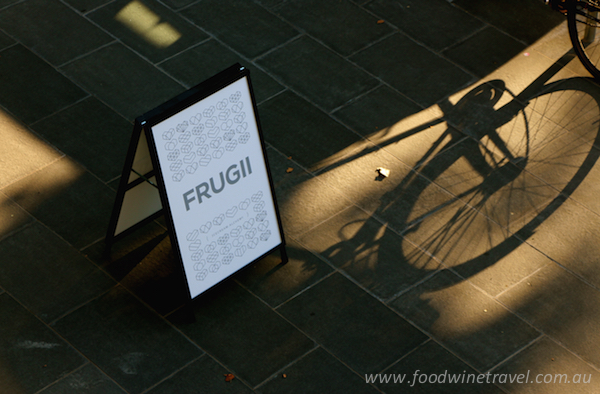 2021 update: Sadly, icecream maker extraordinaire, John Marshall, passed away in February 2021 and in June his family took the very difficult decision to close the hugely popular Fruggi.
I first met John Marshall about seven years ago when he was making his superb Frugii icecream in his spare time at his Canberra home. Fast forward seven years and he has given up his day job in IT to concentrate on his passion for making icecream, chocolate and extravagant cakes and pastries.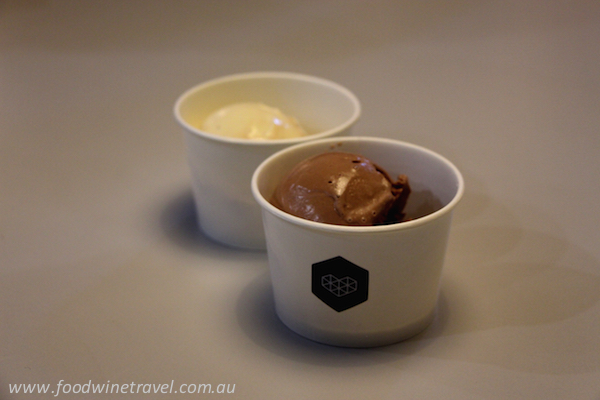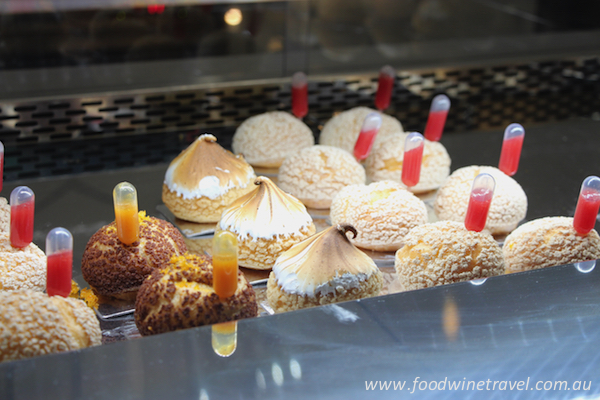 John and his wife Ed opened Frugii Dessert Laboratory in the Ori building in Lonsdale Street, Braddon, in mid-January. Already the business has exceeded all expectations. The queue on the opening night snaked outside the building and onto the footpath, and 180 cakes were sold in 30 minutes. They've been run off their feet almost every night since.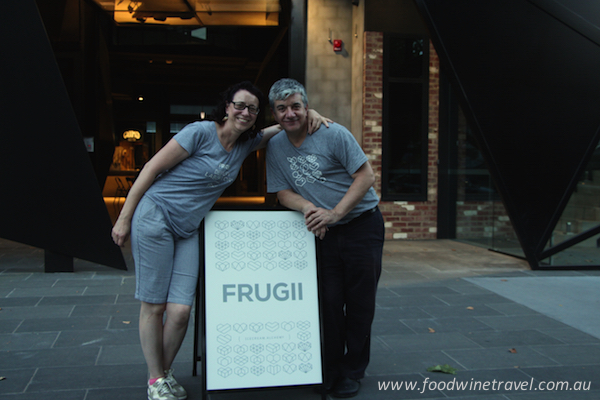 John is, admittedly, a man of big ideas who is nuts about doing things to perfection – he makes his own vanilla extract from vanilla beans and often even roasts the cacao beans to make the chocolate for his chocolate icecream. He was a regular stallholder at the Capital Region Farmers Market at EPIC, where hardy souls would queue before 9am on a winter's morning to buy his icecream.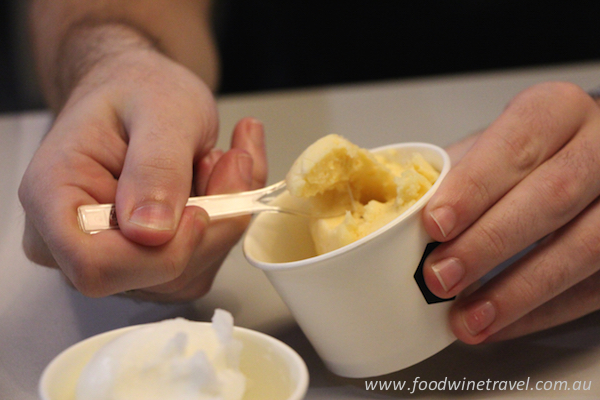 Who would have thought a couple of years ago that here he would be with his own shop, catering to cool, young Canberra hipsters as much as to serious foodies who appreciate the artisan nature of his product?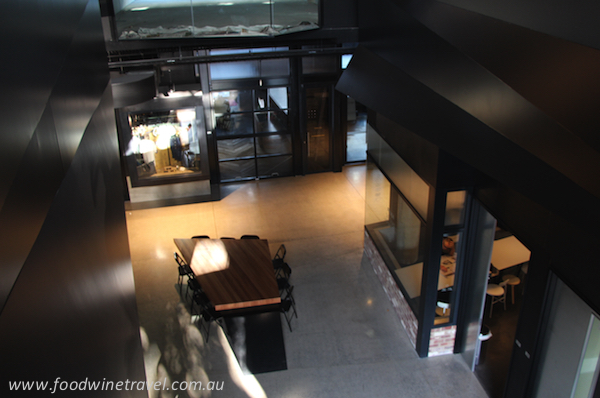 Lonsdale Street, Braddon, is rapidly emerging as one of the city's hippest quarters. The design of the new Ori building in which Frugii is located is reminiscent of origami (get it?) and the building will soon house suitably hip businesses – an upscale retro-look barber shop has already opened, a luxury gym is going in upstairs, a paleo restaurant is about to open out the front.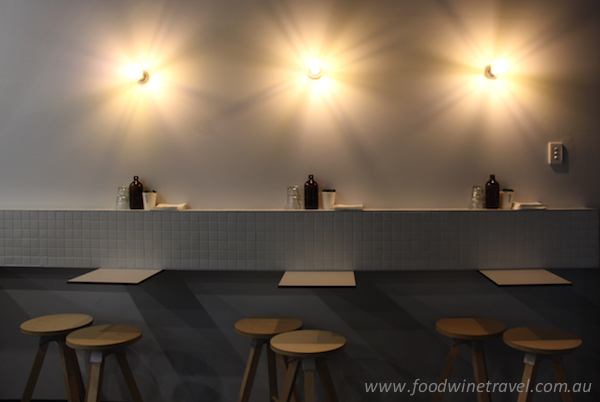 To create the sleek, minimalist-look fit out for Frugii, John worked with Nick Bulum, the creative director of B & T Construction, the company that developed Ori.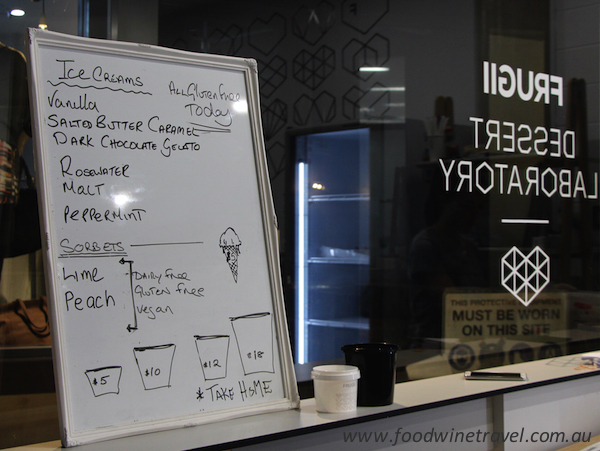 There is a changing menu of icecream on offer but John says it will always feature vanilla, chocolate, caramel and two sorbets. On the day we visited, the chocolate icecream was made from Callebaut single origin chocolate, but once things have settled down, he plans to again be making the chocolate himself.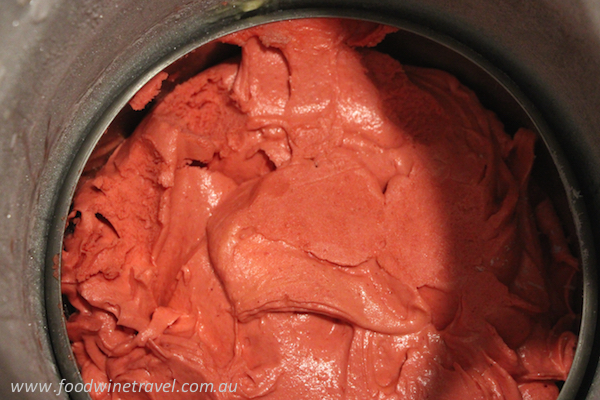 We loved all the flavours we sampled – mint would normally be my least favourite but with its lovely, natural flavour even this one tasted great. The salted caramel icecream and the rosewater icecream were outstanding. "Mmm. How good would a dessert be with rosewater icecream, Turkish Delight and some Persian fairy floss?" I mused. Forever dreaming up new ideas, John quickly responded: "How good would a rosewater cake be with Persian fairy floss on top?"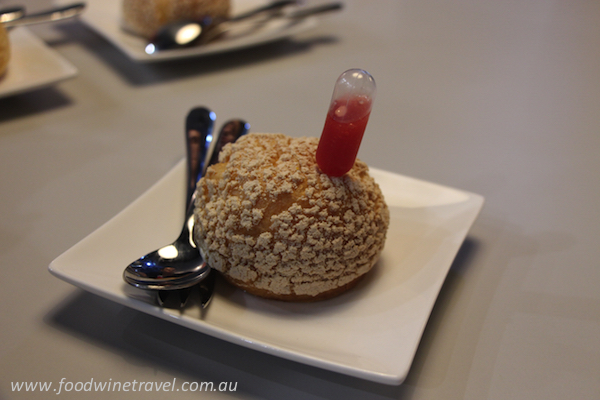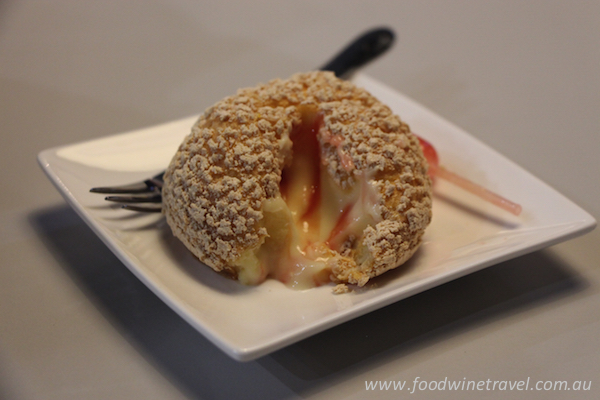 Knowing John, it's likely to be on the menu sooner rather than later. John has attended some of the best courses in order to perfect his cakes and pastries, and together with his colleague, Ali King, is creating innovative products, some of them with pipettes, dispensers of liquid to squeeze into the pastry before eating. We sampled (and gave thumbs up to) Lemon, Lime and Bitters, made from choux pastry with Angostura bitters in a pipette; Burnt orange cake with hazelnut syrup in a pipette; and a divine Lemon meringue cake (below).
Frugii offers tea and coffee, made on a very grand top-of-the-range Kees van der Westen espresso machine. John is using a Wooloomooloo blend of coffee from Toby's Estate. "I met Toby about 10 years ago. Ed bought me a coffee appreciation course (with Toby) in Wooloomooloo. We got on well because we shared the same passion. I said to Toby, 'If ever I have my own place I'll do a Wooloomooloo blend and that's what we're doing. I don't do decaf."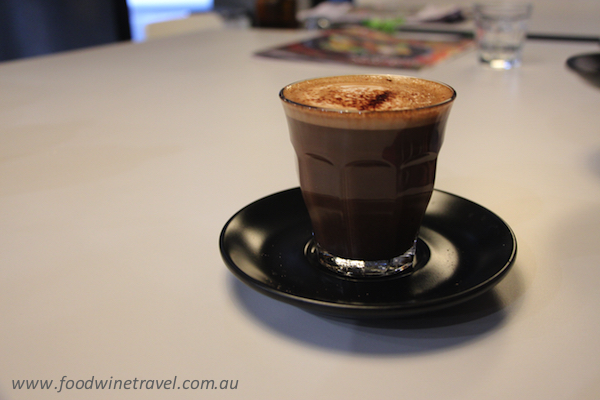 Thickshakes, "proper" hot chocolate and affogato will soon be included in the line-up. Eventually, John plans to do plated desserts with a molecular bent, using liquid nitrogen and carbon dioxide. He is not a fan of liquid nitrogen for icecream but sees a place for it in specialty creations.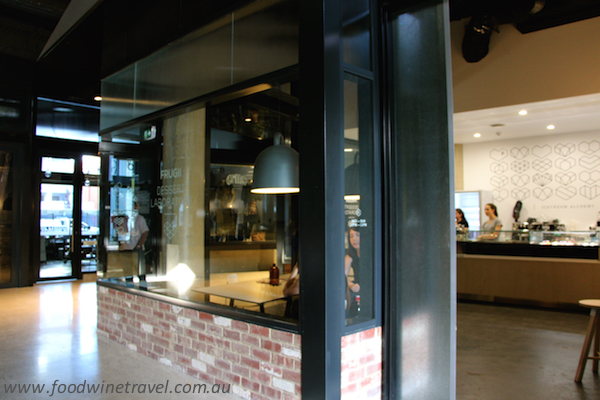 You'd think John is being a tad ambitious in opening an icecream shop in a place known for its chilly winters. Not so, he said. "We used to sell icecream at EPIC when it was minus 6 and minus 8," he said of the farmers market stall that he had to relinquish when he opened the shop. His theory is that when the weather is hot, people are too languid to go out, but when it is cold, they rug up and go out. "That shows on all our sales over the last few years," he said.
Fact File:
Where? Frugii Dessert Laboratory
30 Lonsdale Street,
Braddon ACT Australia
When? Wednesday to Sunday, midday till 11pm.
More information: www.frugii.com
Words by Christine. Photos by Maurie & Alise.