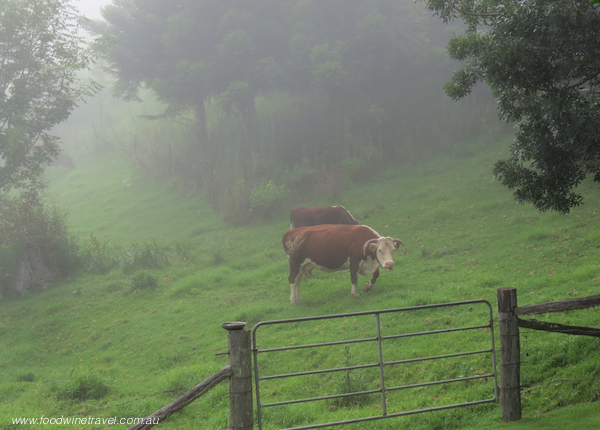 Killarney is less than 130km from Brisbane as the crow flies, but it may as well be a million miles away. In a moment of quiet contemplation after we returned from a walk to Queen Mary Falls late one afternoon, the stillness of the bush was punctuated only by the sound of kookaburras laughing, a couple of kangaroos hopping through the bush, a blue wren fluttering its wings, and lorikeets darting in and out of the trees. It had been a fairly torrid few weeks before we set off for Killarney, but at that point we didn't have a care in the world.
The steep and winding road, the most direct route, from Boonah to Killarney runs close to the Queensland/New South Wales border. It traverses an idyllic landscape of rolling green hills and deep secluded valleys, with contented cows grazing by the side of the road. We almost ran over a snake basking in the sun and we had a fleeting glimpse of a lyrebird before it retreated into the bush. There is also the occasional river crossing to keep things interesting.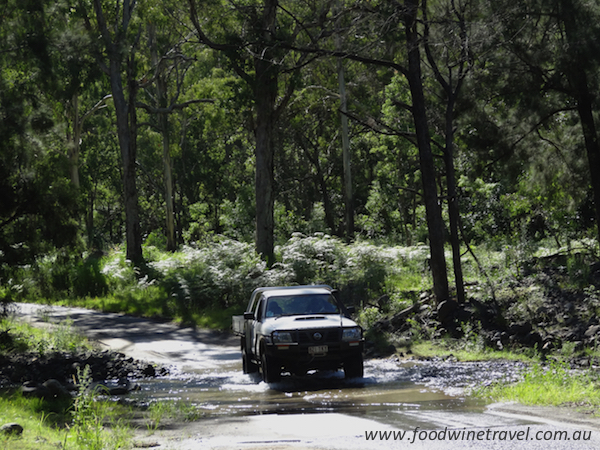 We arrived mid-afternoon on a Sunday and checked into Spring Creek Mountain Café & Cottages, run by the very welcoming and extremely capable Bev Ruskey. Bev is a keen and talented cook who bought a gorgeous patch of land on the ridge top overlooking Cambanoora Gorge, a short stroll from Carr's Lookout.
When she decided to go into the hospitality business, she obtained formal qualifications as a chef – there was no doing anything by halves for Bev. Along with Brisbane chef (and Killarney girl) Jocelyn Hancock, who we also had the privilege of meeting, Bev is the driving force behind the Southern Downs Harvest lunch. This annual event, held on the lawns at Melrose Station, sounds awesome and you'll have to hurry if you want to secure tickets. The next lunch takes place on May 2.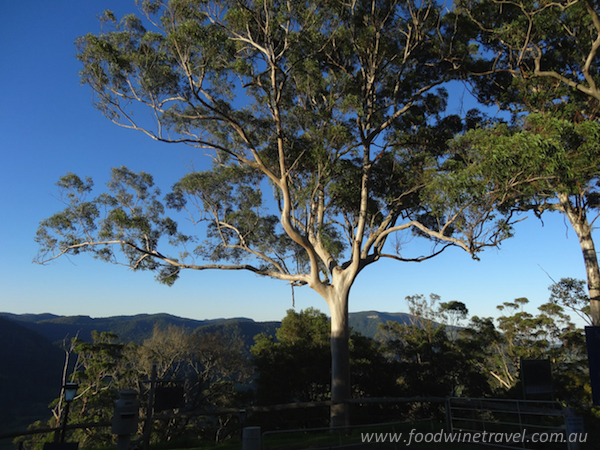 Some of the local wildlife was on hand to greet us as we checked into our King Parrot cottage, one of three guest cottages that sit side by side but still afford plenty of privacy. At 1030 metres above sea level, the café and cottages have impressive views of the gorge and the Border Ranges. Each cottage has a wood fire because it gets chilly here in winter. The temperature was perfect for our summer sojourn.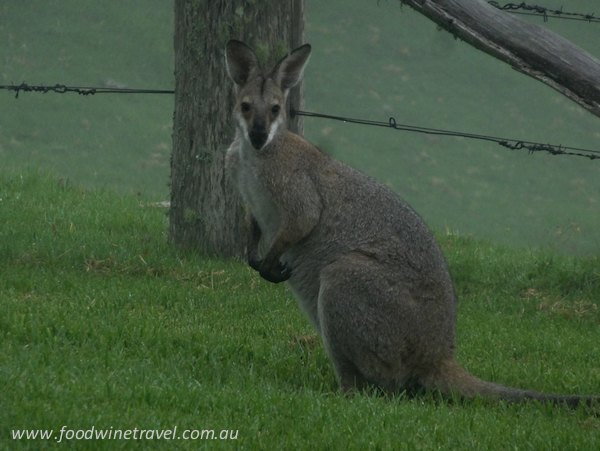 The drive from Spring Creek to Queen Mary Falls, one of a number of dramatic waterfalls in the area, took all of about 10 minutes. We stopped first to have tea and Louise Reed's yummy house-made scones with jam and cream at Queen Mary Falls Café. The bird life on the front lawn was nearly as colourful as the yarn-bombed trees – we saw lorikeets, robins and galahs.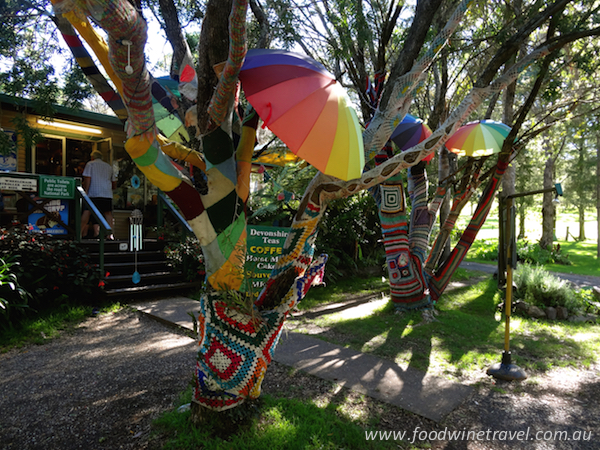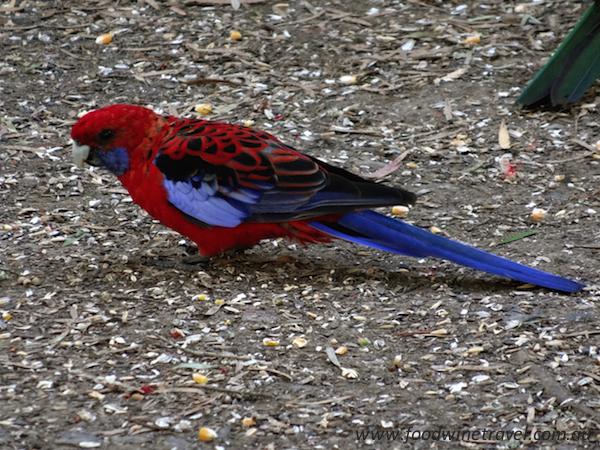 Suitably fortified with Louise's scones, we set off to walk to the falls, which are located at the south-west end of Main Range National Park. It's a short walk on a well-defined path through the bush to the viewing platform from where you can see the 40 metre falls; hardier souls can continue on the track to view them from creek level.
Over our two nights at Spring Creek Mountain Café & Cottages, Bev turned out some lovely meals using seasonal local ingredients, including succulent Killarney beef, and rhubarb and juicy ripe tomatoes from Mal Smith's farm, which we visited the following day. Bev's Honeycomb semi freddo with salted caramel sauce and macadamia praline was completely decadent, and there was little room for breakfast the next morning, although it was hard to pass up her freshly baked croissants.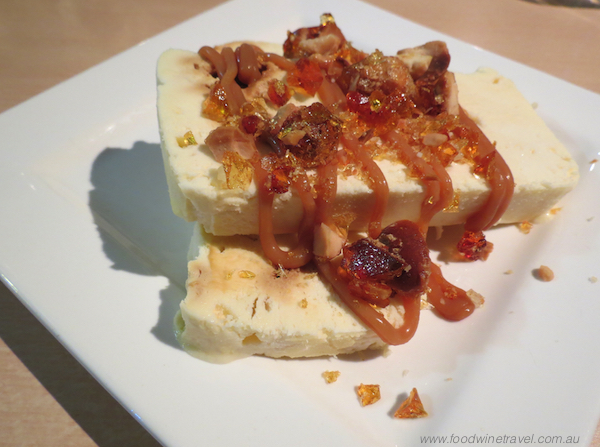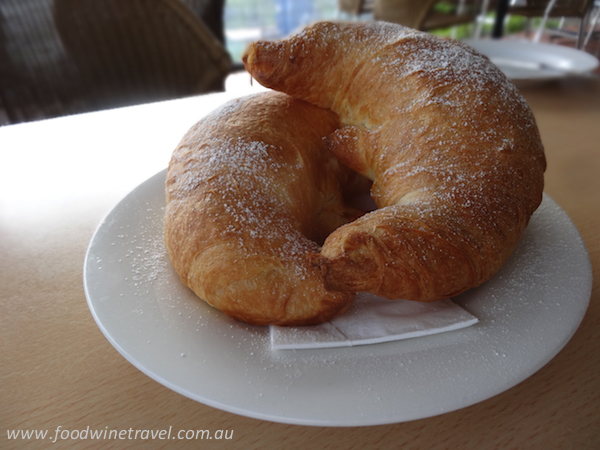 We were up bright and early the next day to meet with Louise Brosnan, a 5th generation Killarney girl who loves the place so much she started a tour company, Cambanoora Co, to show it off to others. Louise knows everything there is to know about the region, and can tailor her tours to suit her guests. She does 4WD tours through Cambanoora Gorge, as well as doing more food-orientated tours where you can meet some of the local producers.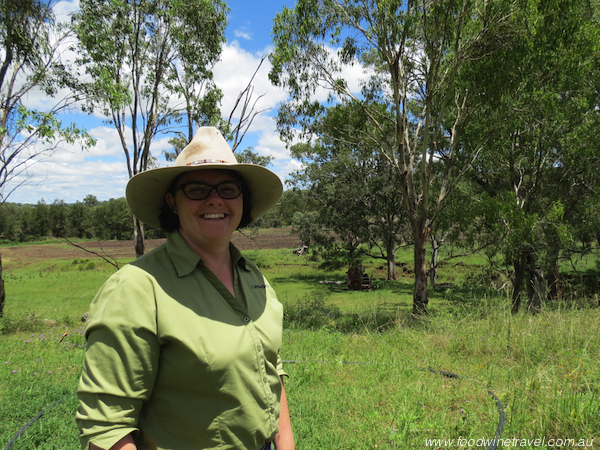 Killarney is at the heart of a mixed-farming district where farmers such as Mal Smith and his father, Sam, have had to adapt to changing markets. The region was once felled for timber and the land cultivated with potatoes, both to control the regrowth and to feed the workers. Sam still has a couple of hundred acres planted to potatoes – mostly Sebago but also some Dutch cream, pink fir apples and pink eyes.
Mal has had to rework the depleted soil on his neighbouring property, Fern Hill, where he grows a wide range of produce, as near to organically as he can. Sweet corn, sweet potatoes, pumpkins, six different varieties of tomatoes, melons (honeydew, rockmelon, watermelon), gherkins and cucumbers thrive. The seeds for his Queensland blue pumpkin have been propagated for around 80 years; his grandfather brought the seeds with him when he moved to the region in 1936.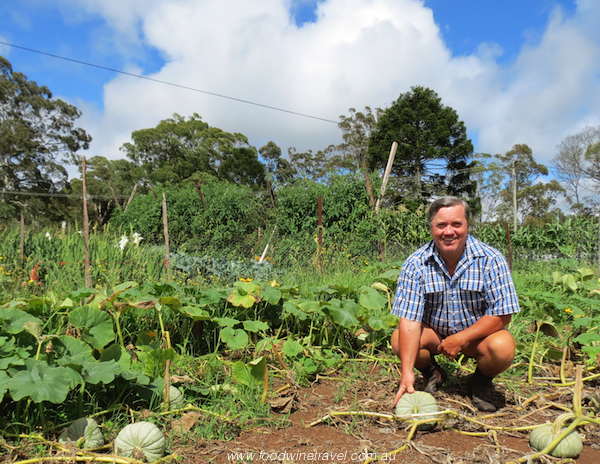 Our next stop with Louise was at Peter and Colleen Lindores' property, Melrose Station, which they bought in 2002 and have invested an enormous amount of time and money into. The results are breathtaking with its beautifully restored homestead, manicured gardens, productive crops of corn, wheat, barley, lucerne and oats, and their heard of 300 Ultrablack cattle. Bred for Australian conditions, their marbling sits between Angus and Wagyu, according to Peter, and he can't produce enough.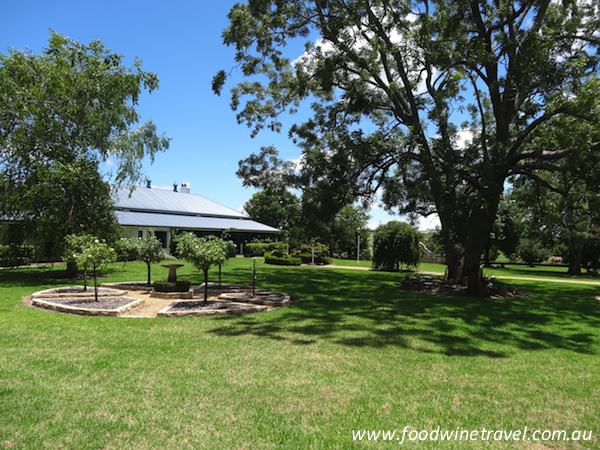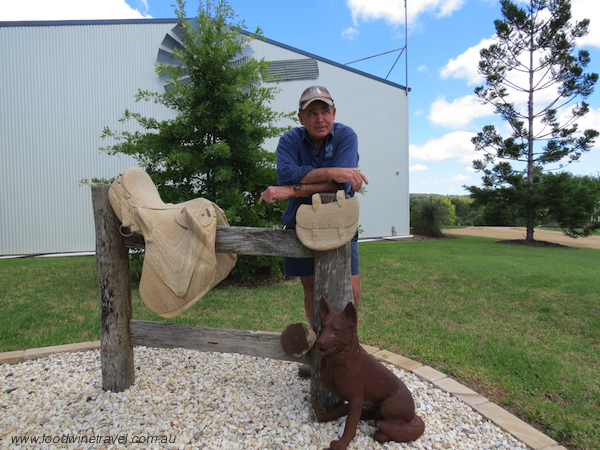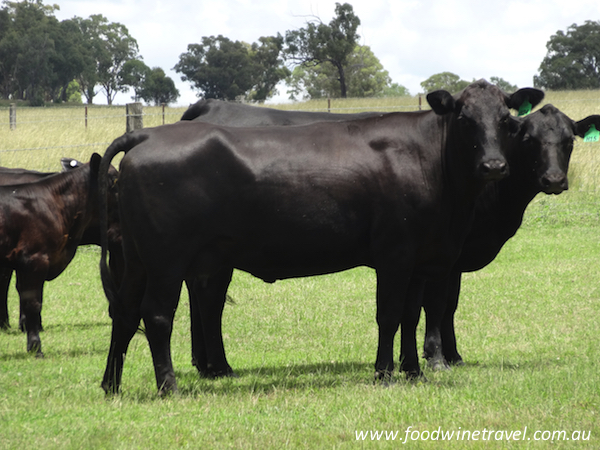 It's all about the beef in this part of the world – a big, juicy rib is the signature dish for the Southern Downs Harvest lunch, and Killarney beef has become a marketing success story thanks to butcher Greg Power who can pretty well tell you which paddock the meat in his Killarney Butchery shop comes from. A lot of the meat Greg sells in the shop comes off his own property, and we can vouch for its quality, having tucked into one of his thick juicy steaks at Spring Creek Café.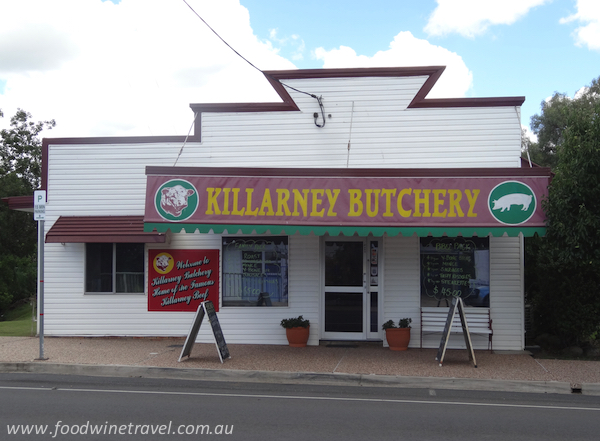 Heading into Cambanoora Gorge with Louise is a rich experience as she knows this country like the back of her hand – she lives on a property in the gorge and her family have owned land here for generations. We picnic beside one of the 14 river crossings, where the gently meandering Condamine belies the fact that it is part of Australia's longest river system (it's the longest tributary going into the Murray).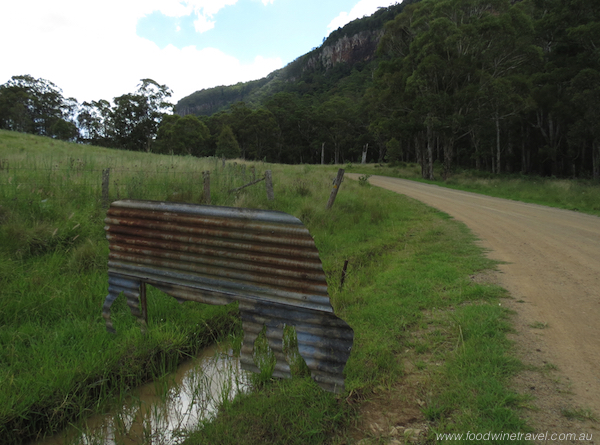 Louise explains how Killarney was named by nostalgic Irish settlers who thought the hills around it looked like the hills between Tralee and Killarney in Ireland. Although we've travelled around much of Ireland, we haven't been to that part of the country, so we don't know if it's true or if it was merely wistful longing. But Louise has seen those hills in Ireland and she understands exactly how those early settlers would have felt.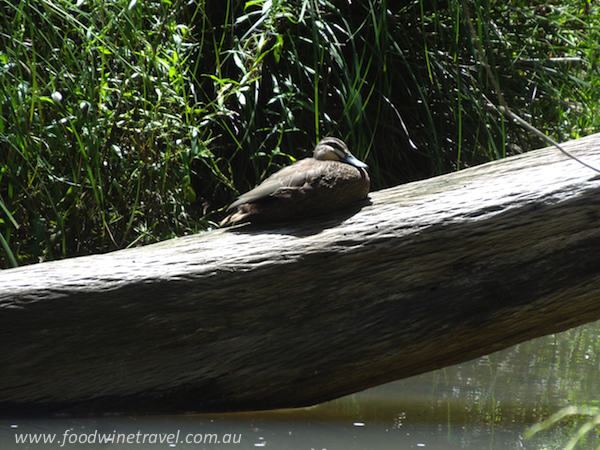 Fact File:
Spring Creek Mountain Café & Cottages
Spring Creek Road, Killarney Qld
Tel: (07) 4664 7101
www.springcreekcottages.com.au
Queen Mary Falls Caravan Park, Cabins & Café
676 Spring Creek Rd, The Falls via Killarney Qld
Tel: (07) 4664 7151
www.queenmaryfallscaravanpark.com.au
Cambanoora Co
Tel: (07) 4664 1655
www.cambanoora.com.au
Southern Downs Harvest lunch
www.southerndownsharvest.com.au
For information about the region, visit: www.southernqueenslandcountry.com.au
You might also like: Postcard of the Week.
Christine and Maurie were guests of Southern Queensland Country Tourism.