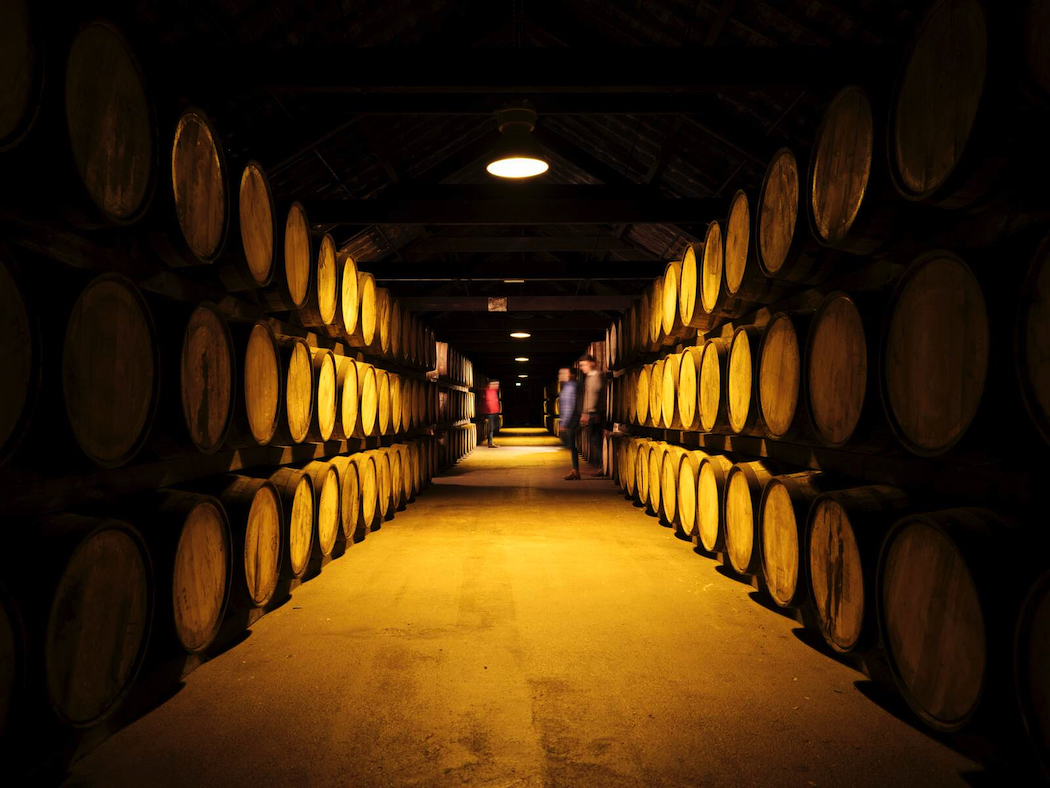 Shhh … don't tell the Scots but Ireland is the home of whiskey, says William Lavelle, director of the Irish Whiskey Association. "In Ireland, we're very proud of whiskey. We don't say by any means we are the best, but we know we are the oldest."
The word 'whiskey' derives from uisce beatha (ishka baha), a Gaelic term meaning 'water of life' that the early Irish monks gave to their creations.
The 1800s were a golden period for Irish whiskey. Teeling's Martin Lynch says Ireland produced about 70% of the world's whiskey at the time. "Dublin was the epicentre of the industry and Dublin whiskey was famous around the world for its quality. At its peak, there were 27 distilleries in Dublin and these were not small operations."
The heyday didn't last. "We went from having 100 distilleries in 1870 to just two in 1970. In 1976, the last Dublin distillery closed its doors and whiskey production ceased in the capital."
But nearly 50 years later, it's fair to say that Irish whiskey is booming again. "We've had a fantastic decade," says William Lavelle. "In the last decade we've gone from four to over 40 distilleries in Ireland. Since 2010, global sales of Irish whiskey have increased by 180%. Australia has been one of our fastest growing markets."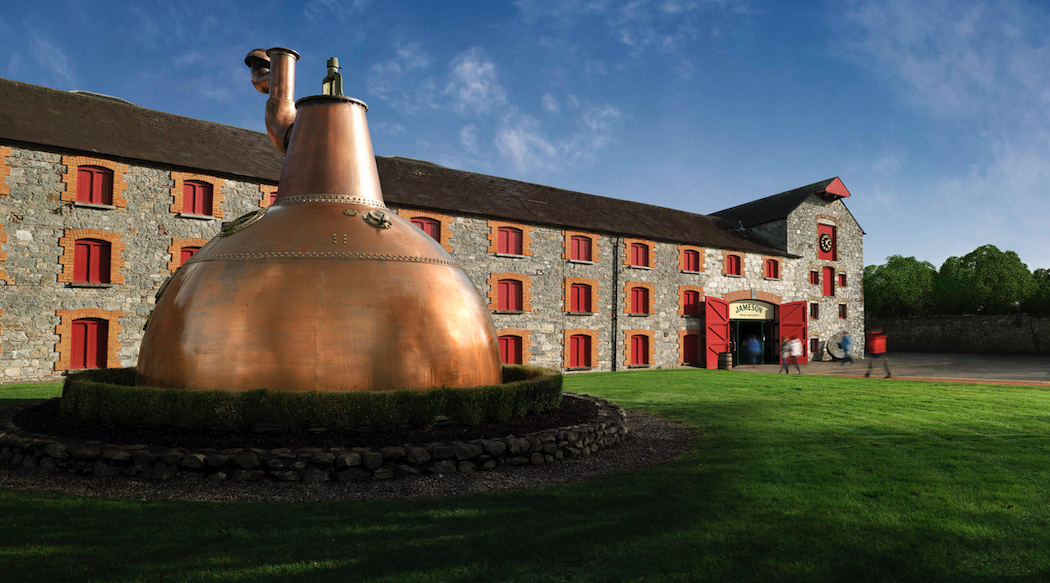 If you're one of the many Aussies who have fallen in love with Irish whiskey, or even if you just want to find out what all the fuss is about, we can highly recommend a visit to some of Ireland's fabulous distilleries.
"The great thing about our distilleries is that they're amazing places to visit," says William. "We're very proud of what our distilleries have to offer to visitors. They are world leaders when it comes to experiential tourism."
Exploring Ireland through its distilleries is a great way of experiencing the Emerald Isle. We all know how much the Irish love their craic! So, join us in this tour of 15 of the best Irish whiskey distilleries.
---
Jameson Visitor Experience and Bow Street Distillery Tour
World-famous Jameson whiskey is made in Midleton, County Cork, in Ireland's Ancient East, where you can tour the distillery and sample its premium range. Set on 15 acres, with a whiskey museum, restaurant, and gift shop, it claims to have the world's largest pot still.
You can also visit the place where it all started, in Bow Street, Dublin. Said to be the world's most visited whiskey attraction, this is where Scotsman John Jameson and his wife Margaret Haig came to Dublin in the 1700s and set up a distillery.
Jameson Irish Whiskey was made here until 1971. Today it's a monument to Irish whiskey, offering distillery tours, cocktail-making classes, and premium whiskey tasting sessions. You can even learn how to blend your own whiskey.
"Jameson's history is super beautiful," says Irish Distillers' brand ambassador Abbie Weir, who says you should do a whiskey tasting like you're trying to seduce someone in a bar.
"First, you've got to take a good look at it … give it a little swirl to release those beautiful aromas … next you've got to smell it … have a little sip. The second sip's always the best."
According to Abbie, bar tenders love Jameson Black Barrel because "it's a dream for making cocktails" with its smooth, smoky flavour and vanilla sweetness. This triple distilled, premium blended whiskey is a step up from the Jameson Standard that everyone knows and loves.
---
Bushmills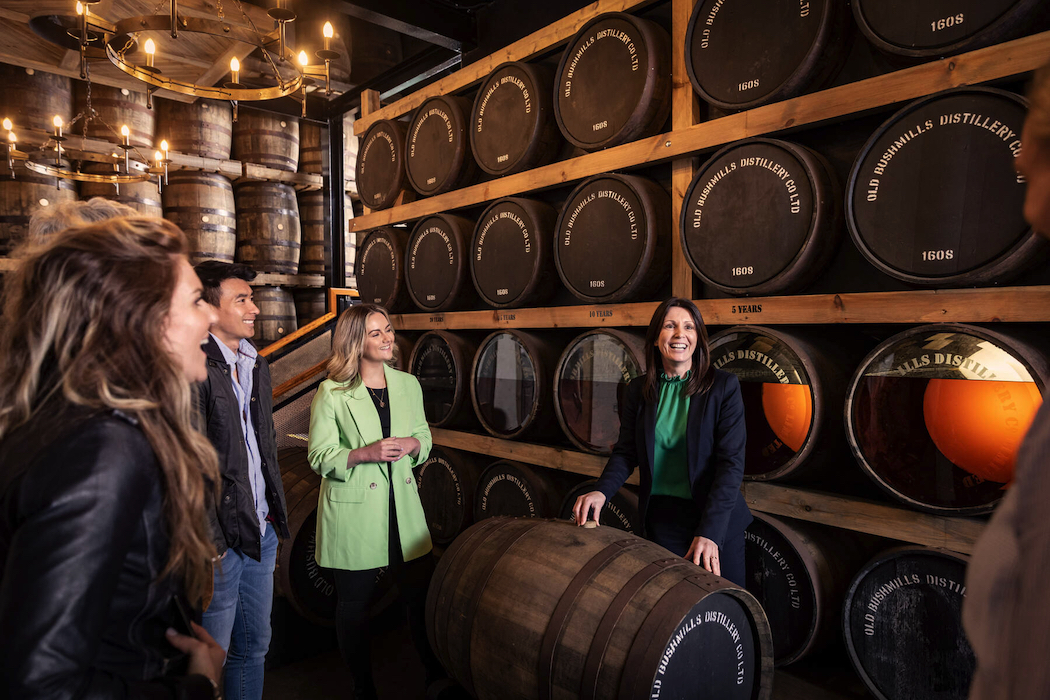 With more than 400 years of whiskey-making heritage, The Old Bushmills Distillery is the world's oldest licensed whiskey distillery. Two minutes' drive from the world-famous Giant's Causeway, the distillery is in the very quaint village of Bushmills and is a great spot to stop for a tour and tasting. Every drop of water used in the production process comes from a tributary of the River Bush that flows through the village.
"Without the village there wouldn't be a distillery, and without the distillery there wouldn't be a village, so we are indebted to our home and our landscape on the north coast," says brand ambassador Lauren McMullan who lives 20 minutes away. "It's a pleasure and an honour to represent a brand that is a little piece of home for me."
King James I granted Sir Thomas Philips a license to distil on April 20, 1608, a date that is still embossed on bottles, a reminder of a proud heritage that has figured even more strongly in people's consciousness in the last five years, hand in hand with Irish whiskey in general.
Bushmills is a pioneer of single malt whiskey, and like most Irish whiskey, its products are triple distilled. Made from unpeated Irish malted barley, it is renowned for its fragrance and smooth taste. It also produces several blended whiskies, the jewel in the crown being Black Bush.
Known as Bushmills Special Old Liqueur when it was created in 1898, Black Bush has a silky mouthfeel and a burst of sherry sweetness, spice and nuttiness — Christmas in a bottle. So legendary is it that nearly every local has a story about their grandfather always having a bottle in the cupboard or their grandma using it in Christmas cake.
---
Teeling Whiskey Distillery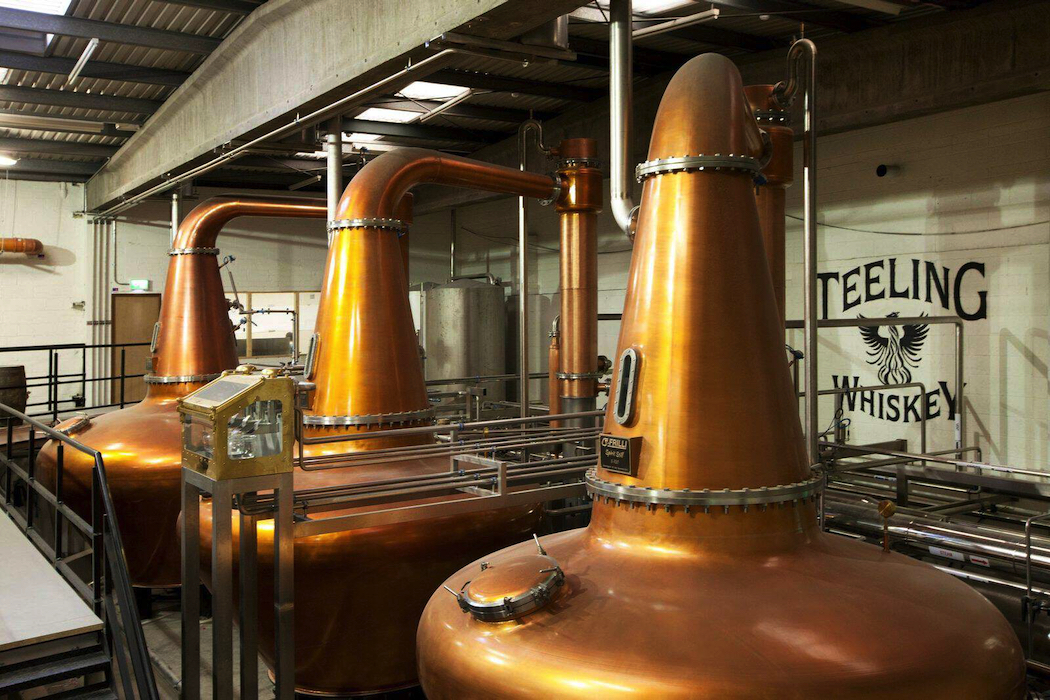 When Teeling opened in Dublin less than a decade ago, it was the first new distillery built in the city in 125 years. "It's proving to be one of the most visited new attractions in Ireland in recent years," says Asia-Pacific commercial manager Martin Lynch.
"Pre-pandemic we were getting 100,000 paid visitors coming through our doors every day." Covid hit hard but visits have resumed with a bang. "(It's) been more successful than we ever imagined."
Martin said the vision of brothers Jack and Stephen Teeling was not to replicate what bigger brands like Jameson and Bushmills were doing ("that would just be silly'') but rather to do things a little bit differently. "What we've always been about is paying tribute and respect to the tradition of Irish whiskey but also challenging perceptions and trailblazing a new path for Irish whiskey."
A little over two years ago, it launched a single malt whiskey called Blackpitts which unusually for Irish whiskey is peated. "Historically there would have been a lot of peated whiskey coming out of Ireland," says Martin. With a smokey barbecue flavour along with notes of cloves, butterscotch, orange peel, grilled pineapple and salted caramel, it is triple distilled and therefore less concentrated than a really peaty Scotch.
Teeling was the first Irish whiskey producer to use Australian Shiraz casks, its collaboration with Clare Valley winemaker Jim Barry so successful that the initial limited release inspired a later global release.
---
The Shed Distillery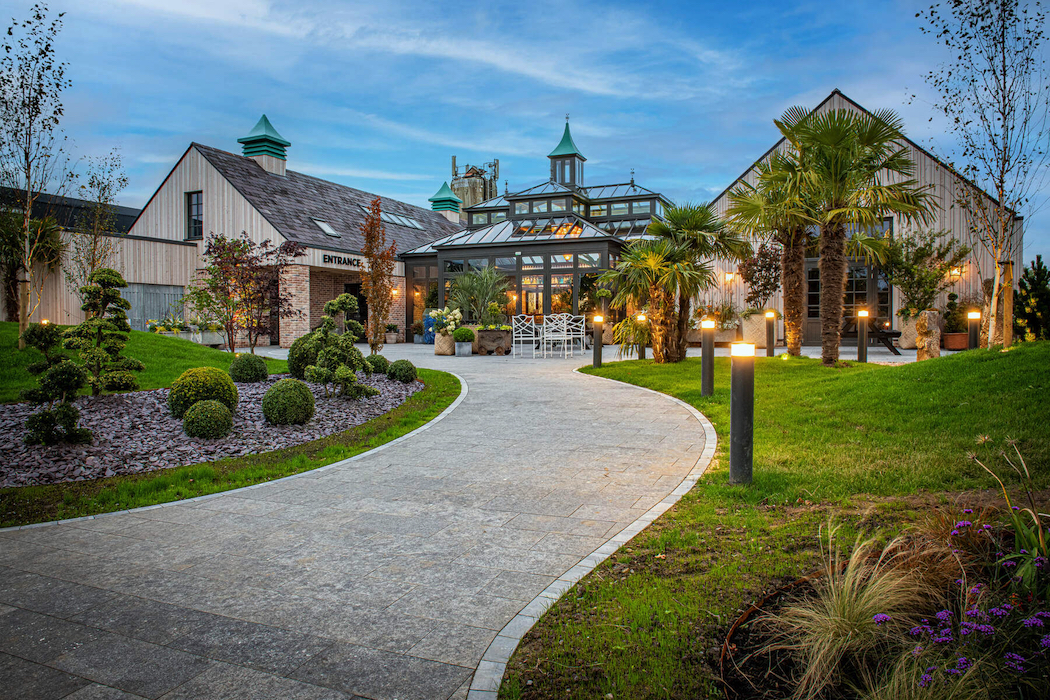 Traditional distilling methods and state-of the-art stills combine to produce a range of spirits at P J Rigney's distillery, The Shed, at Drumshanbo in the heart of rural Ireland. PJ will be familiar to many Australians, having looked after sales of Baileys Irish Cream here.
Now out on his own, he is producing single malt Irish whiskey, gin and vodka. The Drumshanbo Gunpowder Irish Gin can be tasted during a guided tour of the distillery. A bright, flavoursome gin, it is made with eight botanicals including juniper, coriander, caraway, angelica, star anise, Irish root, cardamom, and meadowsweet. This indigenous flower brings a sweet undertone to the flavour profile, akin to honeysuckle.
"People ask 'what's the best thing to mix this with' and I just say 'more gin'," says international market manager Conor O'Brien. You might want to add a couple of ice cubes or a tiny dash of soda, but don't hide the gin, he says, "let the gin speak for itself."
Conor says The Shed's Drumshanbo Single Pot Still Irish Whiskey sells out almost as soon as it is produced, making it very hard to get hold of.
Located in an old jam factory which closed in 1992, resulting in the loss of 300 jobs – devastating for a town of just over 800 people – the distillery is one of several small businesses leasing space and reviving the town's fortunes. It employs 75 people, making this a good news story as well as a great tasting experience.
---
Powerscourt Distillery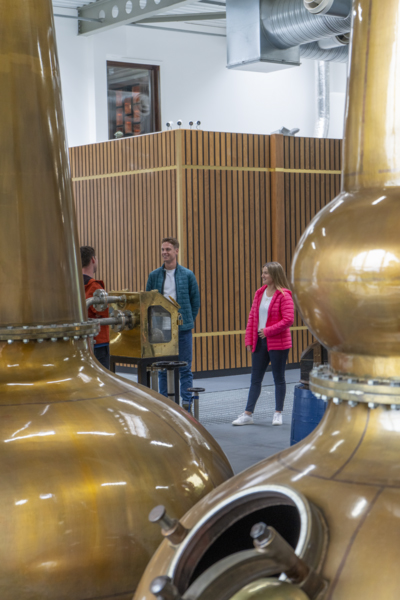 The combination of whiskey and an extraordinary setting in the grounds of stunning Powerscourt Estate makes a visit to Powerscourt Distillery in County Wicklow a must. The tour and food-paired tasting experience, which matches three Fercullen Irish whiskeys with a selection of local artisan food, is a double delight.
---
Sliabh Liag Distillers
A new distillery celebrating Donegal's lively distilling heritage, Sliabh Liag Distillers is the home of a smoky peated spirit branded The Legendary Silkie Irish Whiskey. It also makes a range of gin using foraged seaweed from the Atlantic coast, and a berry-infused vodka named Assaranca after a nearby waterfall. Take a tour to find out how the region's almost lost distilling traditions have been revived.
---
Listoke Distillery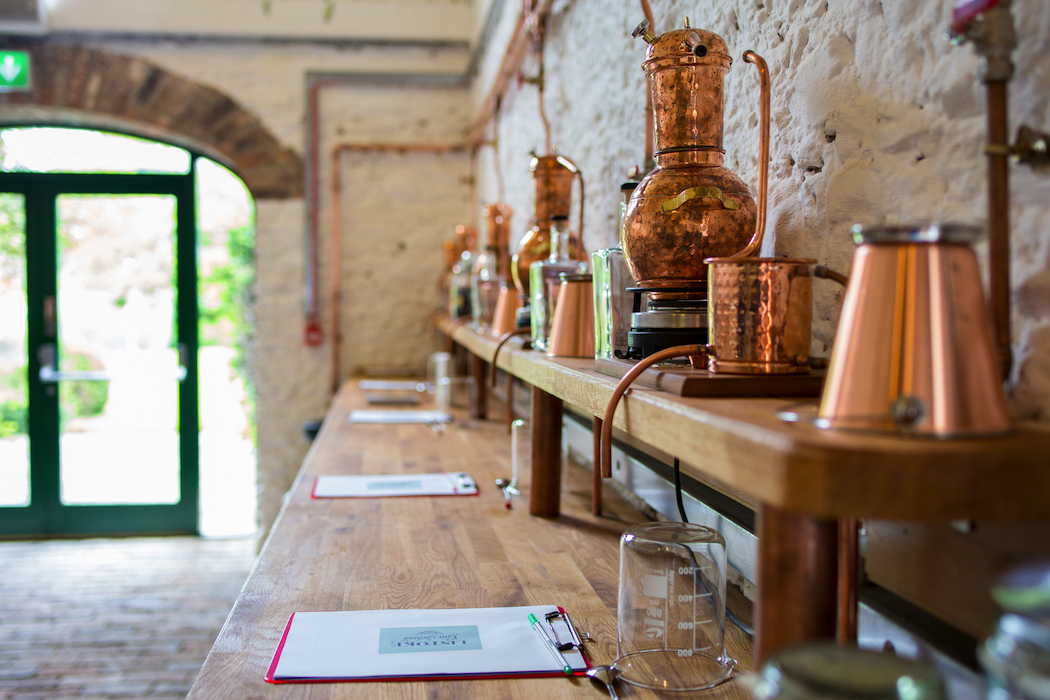 Listoke is a family distillery in County Louth that produces premium small-batch gin, vodka and whiskey, with unusual flavours such as Listoke Cacao and Raspberry Gin and Blue Owl Vodka with Chocolate. Its gin school experience starts with a tour of the distillery before guiding you through the creation and bottling of your own exclusive gin.
---
Copeland Distillery
At Copeland Distillery, on the Donaghadee shoreline, you'll hear tales of secret smugglers, savage battles and remarkable voyages, while soaking up a taste of its whiskey, gin, and rum. While waiting for its malt and pot-still whiskeys to mature, Copeland has produced Merchants' Quay Blended Irish Whiskey, a blend of three different whiskeys (grain, double and triple distilled malt) aged in four different casks.
---
Echlinville Distillery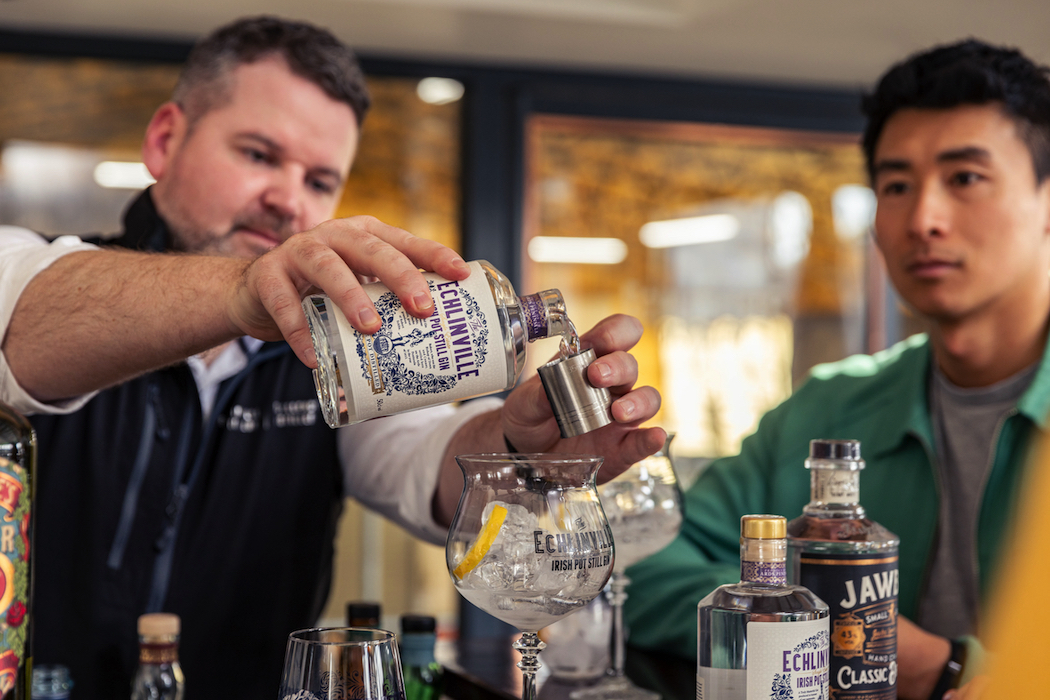 A visit to Echlinville Distillery in County Down offers an insight into the workings of Ireland's first farm distillery. Enjoy welcome refreshments at the historic Echlinville Manor House then follow the journey of the spirits from ground to glass, seeing how the farm-grown barley is sown, grown, harvested and hand malted. After the tour, enjoy two drinks of your choice – whiskey, gin or poitín (the original Irish whiskey).
---
Hinch Distillery
Also in County Down, Hinch Distillery produces its Single Malt Irish Whiskey using water from the Mourne Mountains, triple distillation and traditional mashing processes. Guided tours of the visitor centre offer a behind-the-scenes look at the distilling journey while special events include a Christmas Distillery Experience.
---
Killowen Distillery
And yet another in County Down, Killowen Distillery is the smallest distillery in Northern Ireland but its spirits have a loyal following. Located in the Mourne Mountains, it uses age-old distilling processes and handmade artisan stills to create a traditional Irish whiskey with a modern twist.
---
Roe & Co Distillery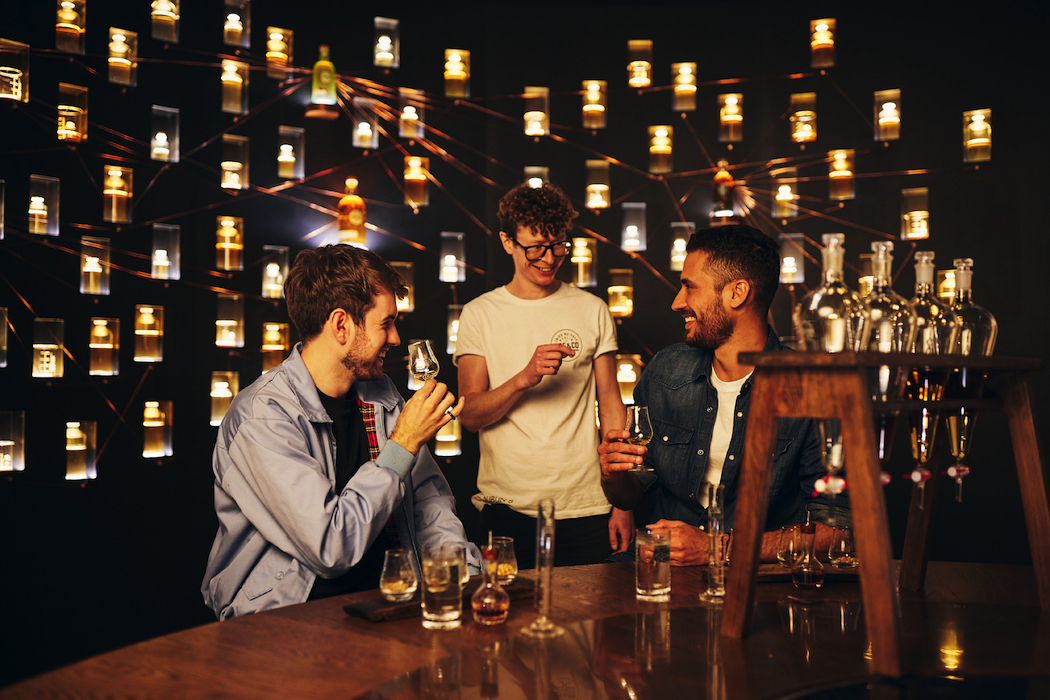 Roe & Co Distillery in Dublin offers a range of visitor attractions including a Blending Experience which explores the process of whiskey blending. A Flavours Experience cocktail workshop unpacks the five pillars of flavour – sweet, sour, bitter, salty and umami – to help you understand your unique palate and whiskey preferences.
---
Micil Distillery
Family recipes and six generations of know-how go into the handcrafted spirits produced by the Micil Distillery in County Galway. It offers cocktail masterclasses, a whiskey experience and a poitín and gin experience. All combine production insights with entertaining anecdotes about the family's illicit distilling heritage.
---
Clonakilty Distillery
Located on the windswept Wild Atlantic Way, Clonakilty Distillery has created a range of award-winning whiskey, gin and vodka with a maritime character. Tours promise a multi-sensory experience where you get to experience the sounds, smells and touch of a working distillery and savour a sip of the produce.
---
Glendalough Distillery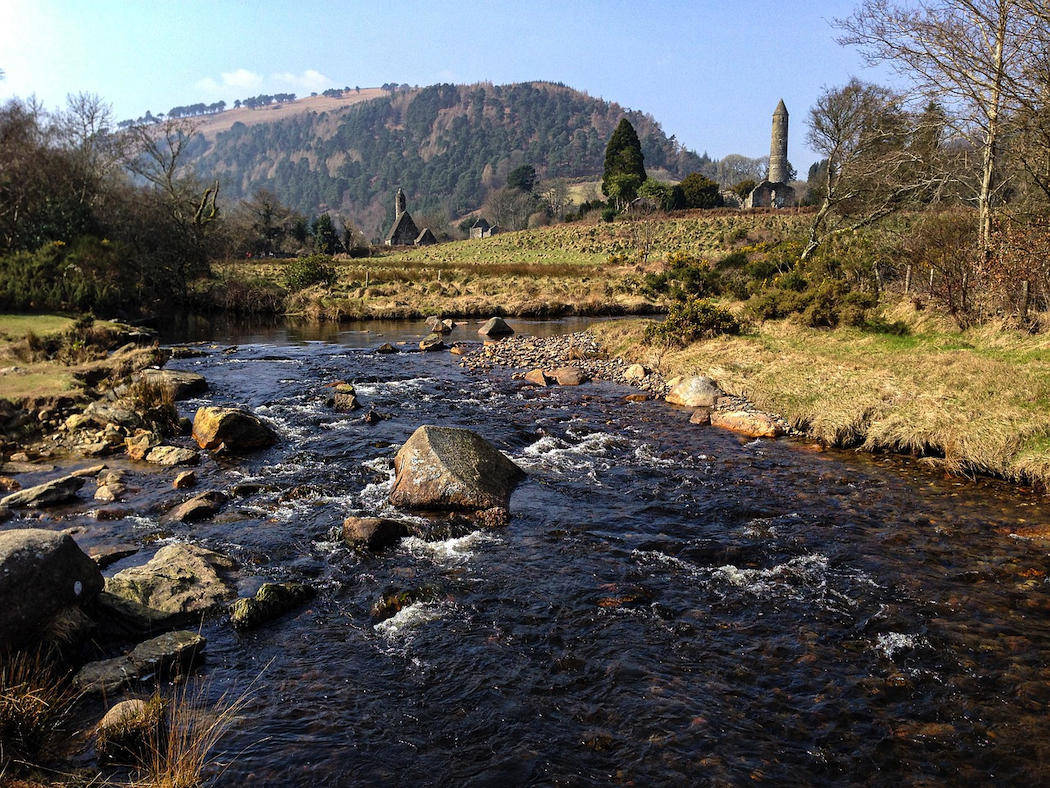 Glendalough Distillery doesn't do distillery tours but we're including this one in the list because Glendalough happens to be very dear to our hearts (some of Maurie's ancestors came from County Wicklow). Plus, it's an insanely beautiful part of the world.
Founded by a group of friends from Wicklow and Dublin with a passion for reviving the heritage of craft distilling, Glendalough Distillery makes whiskey, gin, and poitín (the original Irish whiskey). If you're visiting the area, you can try their products at The Wicklow Heather or the Glendalough Hotel.
Glendalough is the site of a 6th century monastic settlement founded by St Kevin, and this legendary monk features on the bottles. As with most Irish whiskeys, Glendalough whiskey is matured in Bourbon barrels. Where they break with tradition is that all their whiskeys are finished in a second, very different cask, chosen to accentuate the inherent flavours.
Examples of finishing casks include Spanish oloroso sherry casks, Dublin Porter barrels, Japanese mizunara barrels, and rarest of all, Irish oak. Before it was known as the 'emerald isle', Ireland was once the 'wooded isle'. Glendalough oak was famous for boat building as far back as Viking times.
The Irish oak sourced by Glendalough Distillery from within walking distance, imparts a true taste of Wicklow into the whiskey.
---
More information about travelling in Ireland.
More information about Irish whiskey.
This list was compiled using information from a Zoom tasting session hosted by Tourism Ireland and Irish Whiskey 360, along with images and information supplied by Tourism Ireland. It is not a sponsored post.
**If you enjoyed this post, you might also like our post on The Dubliner and the Aussie distiller making whiskey in Ireland.