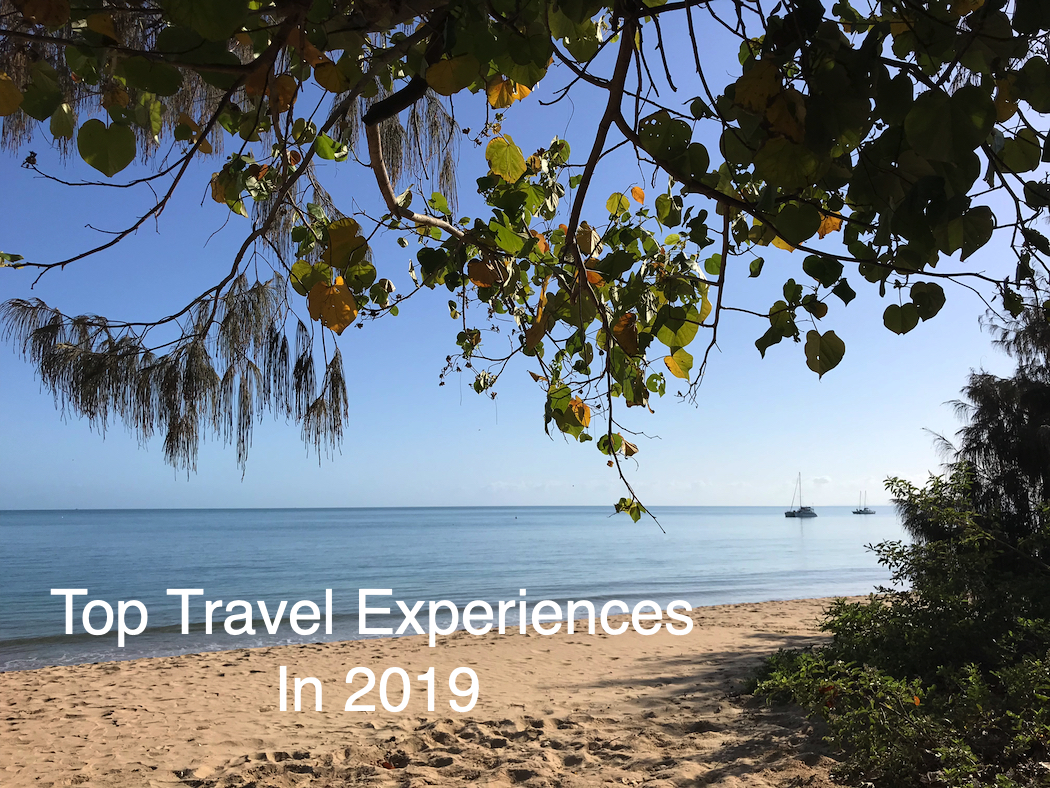 For health and other reasons, we didn't travel abroad as much in 2019 as we did the previous few years. But it's quality, not quantity, right? Still, we travelled twice across the ditch, and Maurie managed to sneak in a great little cruise out of Singapore while I re-visited South Africa. We also took the opportunity to visit some of Australia's regional areas. As many of them are doing it tough right now, we're happy to share a bit of Aussie love. Here are our Top Travel Experiences from 2019.
---
Sydney, New South Wales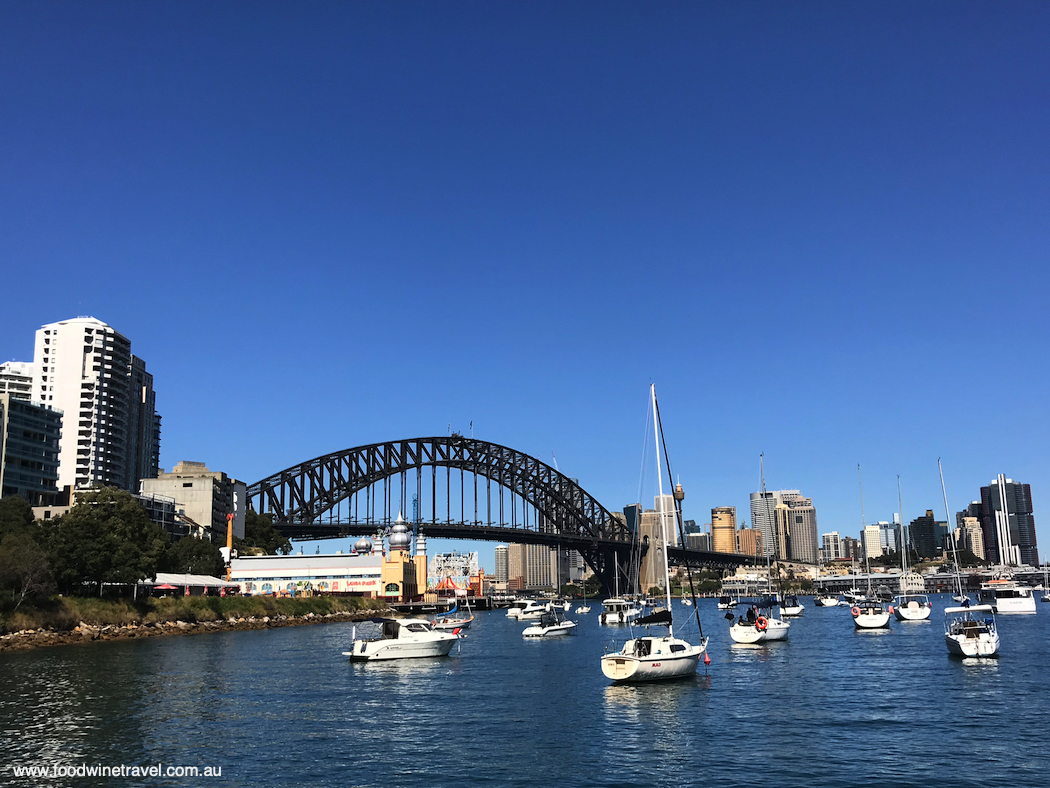 We're regular visitors to Sydney but it's usually a quick trip for a particular event. Rarely do we take the time to enjoy the harbour city over a few days, but earlier this year we had a couple of days at Novotel Sydney Darling Square while I attended the International Media Marketplace, and we spent some time with family as well, so we had the opportunity to do some really fun things. Among the highlights was the Gold Lunch cruise we did with Captain Cook Cruises – the food and wine were top notch, and I don't think you could ever tire of the harbour view.
We loved seeing the Sydney Symphony Orchestra at the Opera House and were surprised by how much we enjoyed Charlie & The Chocolate Factory at the Capitol Theatre (yes, we're big kids at heart). We also explored Wendy Whiteley's garden and discovered the joys of the Camelot Lounge, our new favourite place in Sydney for live music, quirkiness and downright good-value entertainment.
We had a couple of extended stays in Sydney throughout the year and on a subsequent trip explored Parramatta, which I hadn't been to for decades (although Maurie got to know it a bit on the excellent Taste Cultural Food Tour he did the previous year). We honed up on some Aussie history during a National Trust-run guided tour of Old Government House and enjoyed afternoon tea in the historic Gatehouse in Parramatta Park. We barely scratched the surface of course.
---
Bay of Islands, New Zealand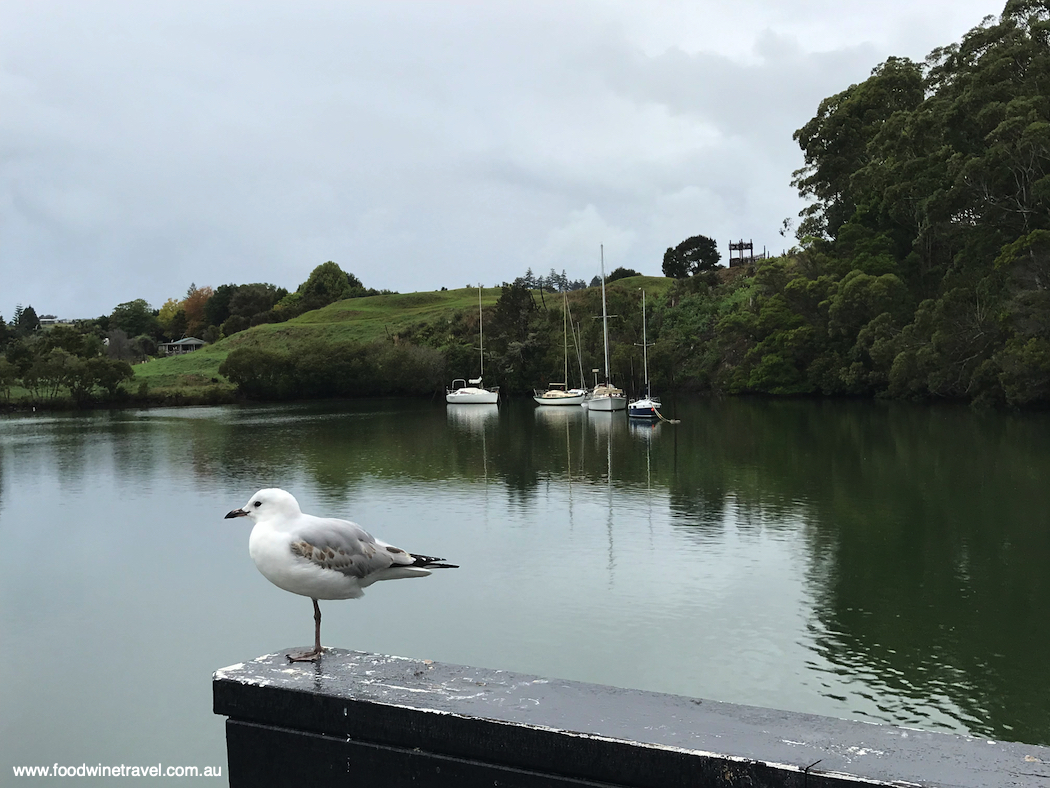 The Bay of Islands in New Zealand's far north was one part of the shaky isles that had previously eluded us so when some very dear friends moved to delightful Kerikeri to open a B & B, it was high time we rectified that. We spent a gorgeous day out on a boat on the picturesque bay, and as you'll see if you read our Top Food And Wine Experiences for 2019, there couldn't be there couldn't be anything more finger-licking than dining on the fish we caught that day. During our stay, we visited the historically significant spot where New Zealand's founding document, the Treaty of Waitangi, was signed in 1840.
---
Madikwe Game Reserve, South Africa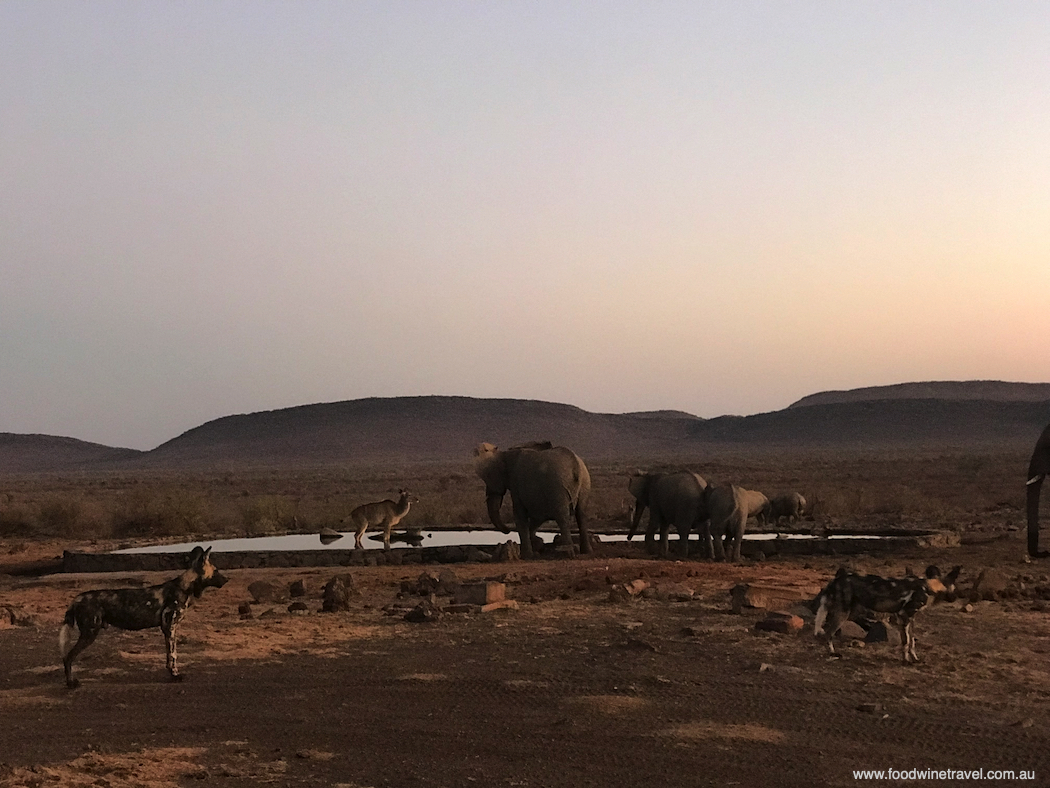 This park in South Africa's North West Province, bordering Botswana, isn't as well-known as Kruger and others, but there's one animal you're more likely to see in Madikwe than anywhere else and that's the highly endangered wild dog – fewer than 550 are said to remain in the wild in South Africa. What a thrill to see them, then, in a dramatic stand-off with a herd of elephants over one very frightened kudu (antelope). I know it's nature but I was SO relieved the kudu got away.
My favourite moment at Madikwe was seeing two herds of elephants, each approaching the other in single file from quite a distance. When they eventually crossed paths, the lead elephants greeted each other by entwining trunks before continuing on. Absolutely magical.
---
Meeting Hector Pieterson's Sister In Soweto, South Africa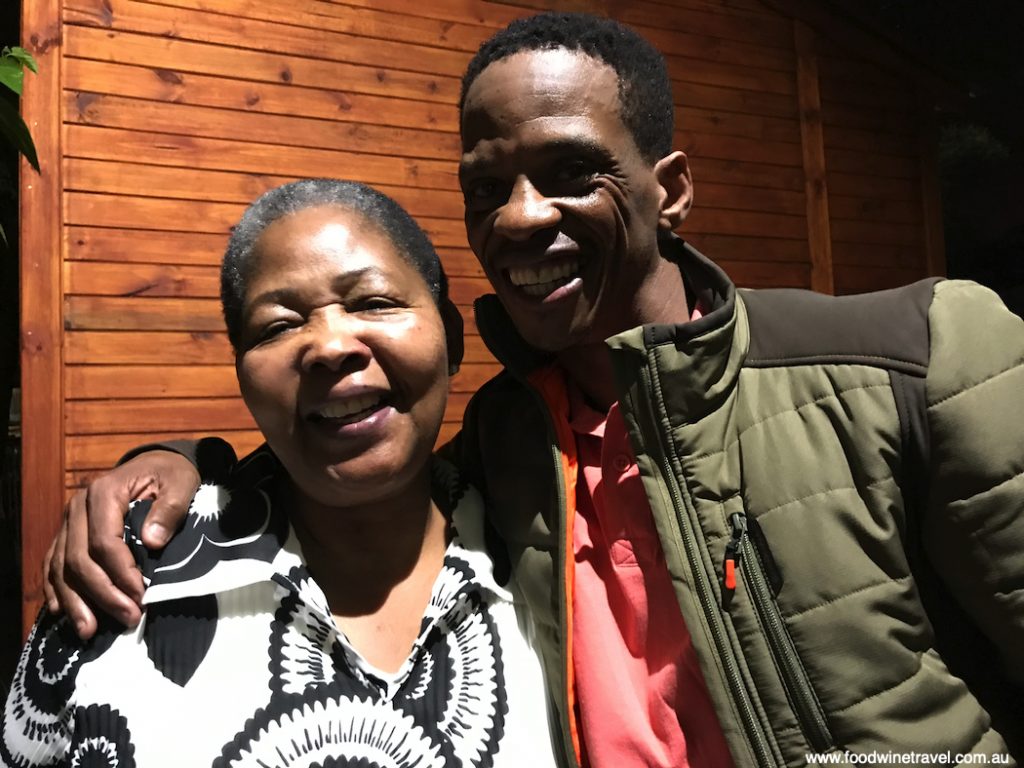 This next experience is the reason why I will continue to travel till I am no longer capable of doing so. I've been to Soweto twice but this year's visit was special because I met the sister of Hector Pieterson, the 12-year-old schoolboy who was shot and killed during the Soweto uprising in 1976 when police opened fire on students protesting the enforcement of teaching in Afrikaans.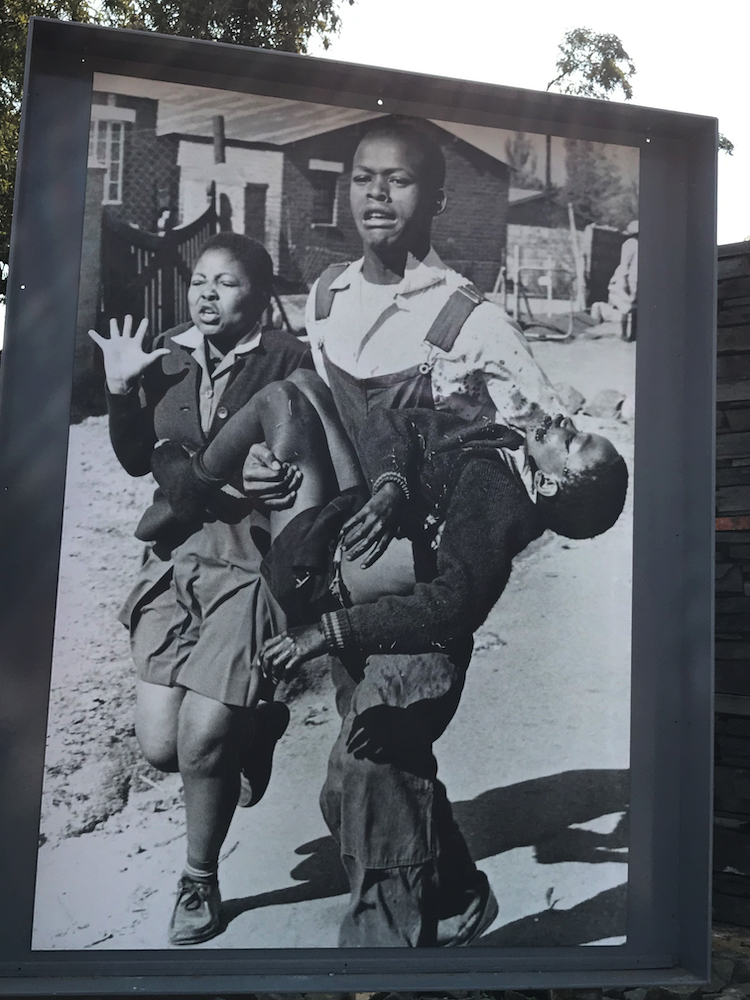 A photo of the dying Hector being carried by a fellow student was published around the world and became an iconic photo of the apartheid era. Hector's older sister, Antoinette, can be seen in the same photo and today she occasionally meets with visitors to Soweto, offering a first-hand account of a day that changed the course of South African history. It was an emotion-charged moment meeting this softly-spoken woman who shares my birth year but whose trajectory in life was very different from my own.
---
Genting Dream Culinary Cruise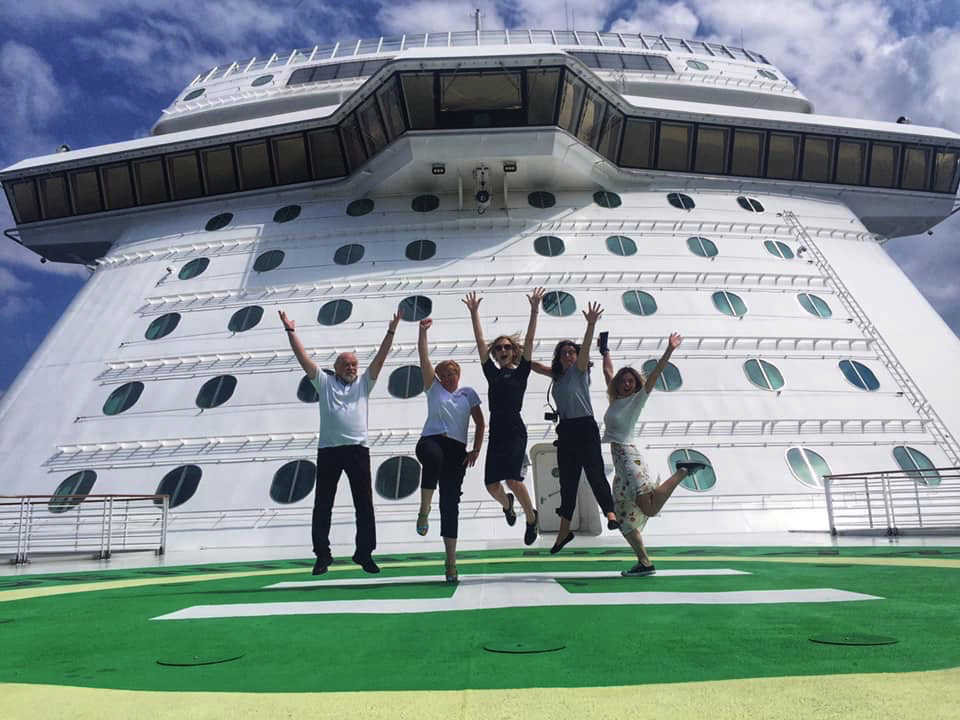 While I was having all sorts of amazing experiences in South Africa, Maurie was heading to Singapore to join a 5-night Impressions of Vietnam cruise on Genting Dream. He had the privilege of meeting celebrity chefs Shane Osborn and Mark Best on board, who shared their experiences of what it was like to take part in the Netflix series, The Final Table. Best, who made his name at the helm of Sydney fine dining restaurant Marque, has signature restaurants on board the Dream Cruises' ships, and regularly offers immersive culinary experiences for guests on board, including market tours and cooking classes.
---
Grazing in Stanthorpe, Queensland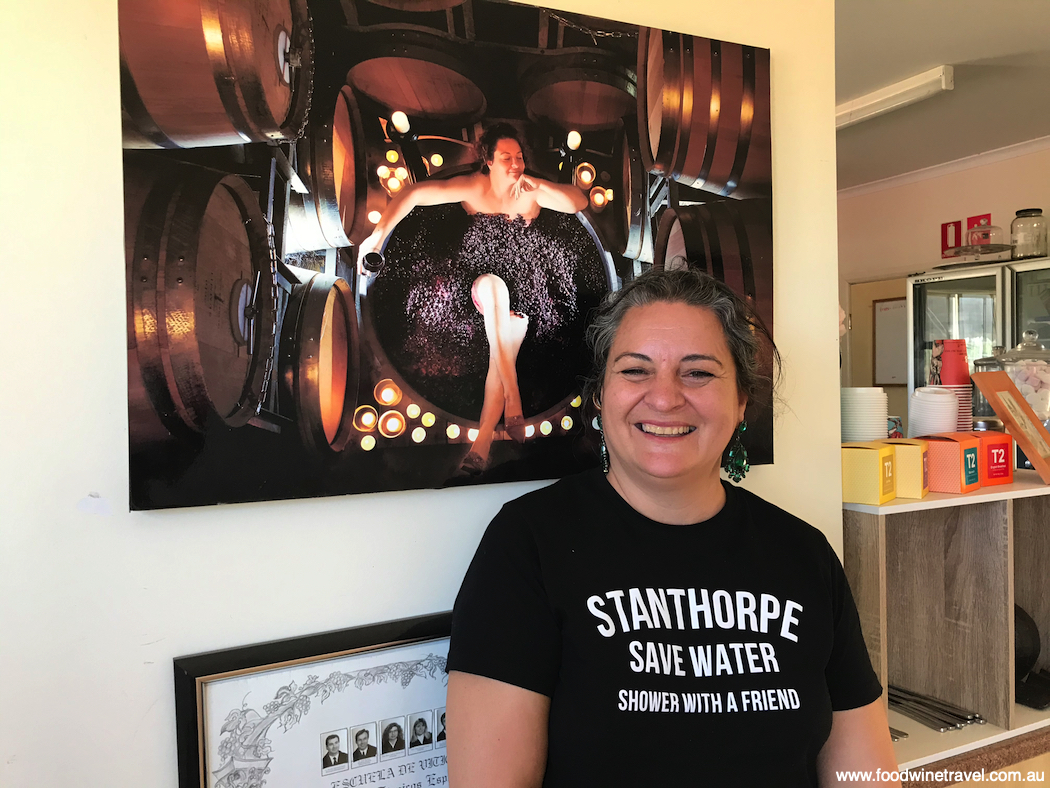 Even before the rest of Australia was caught up in the nightmare of the season's bushfires, Stanthorpe was suffering the aftermath of a bushfire in early September. The fire came right up to the fence line of Granite Belt Brewery and its cedar-lined cabins. It was stopped just short of the Queensland College of Wine Tourism, an inspirational educational facility where we enjoyed a delicious meal just six weeks after the fire.
We loved exploring the Granite Belt wineries during Grazing the Granite Belt, held during spring for the first time this year (it's been running in autumn for many years). There's some impressive winemaking going on here, not least with Strangebirds, alternative wine varieties that are really thriving in the region. Stanthorpe's resilient and enterprising winemakers, restaurateurs and tourist operators are very much open for business and the best thing we can do to help country Australia is hop in our cars and go support them.
---
Mary Valley Rattler, Gympie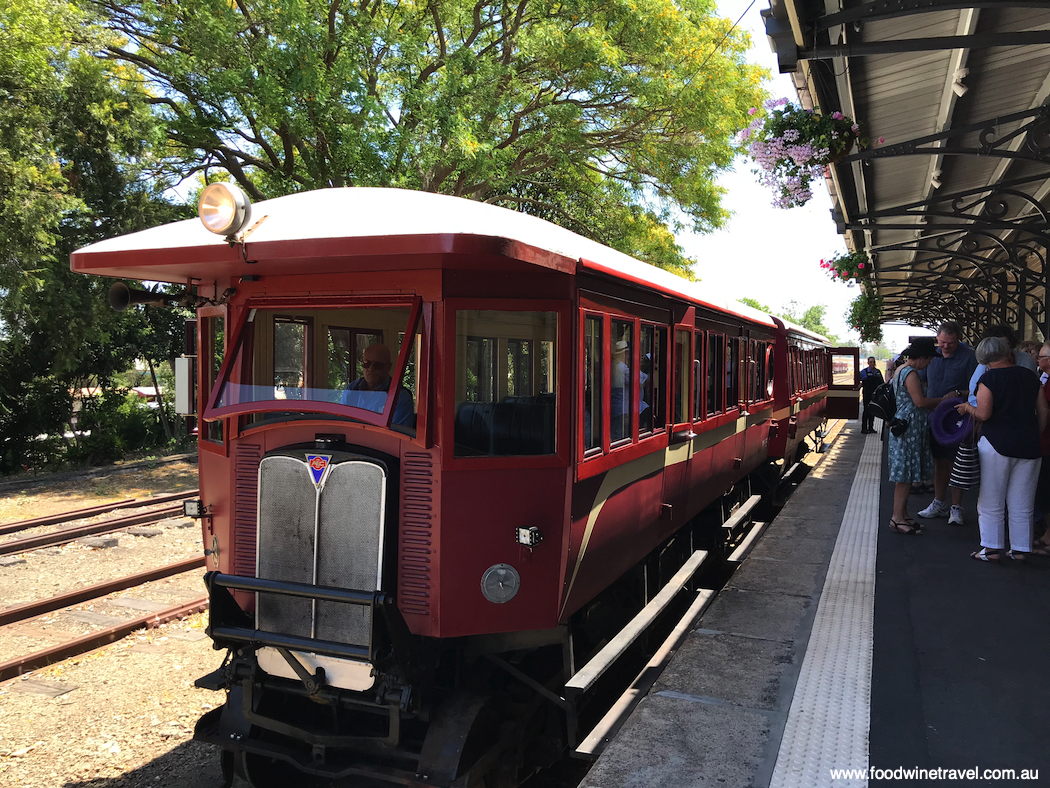 Who doesn't love a rattly old train trip? We leapt at the chance to ride the Red Rocket railmotor from the beautifully restored Gympie Station to the small township of Amamoor. But this wasn't just any train trip. The Mary Valley Rattler offers a full program of special experiences and we were there for the inaugural run of the Tasting Train, which showcases the region's wonderful local produce. Gympie's Food Ambassador, Matt Golinski, was on hand to introduce us to all the beautiful products and flavours.
---
Explorer Dream to Milford Sound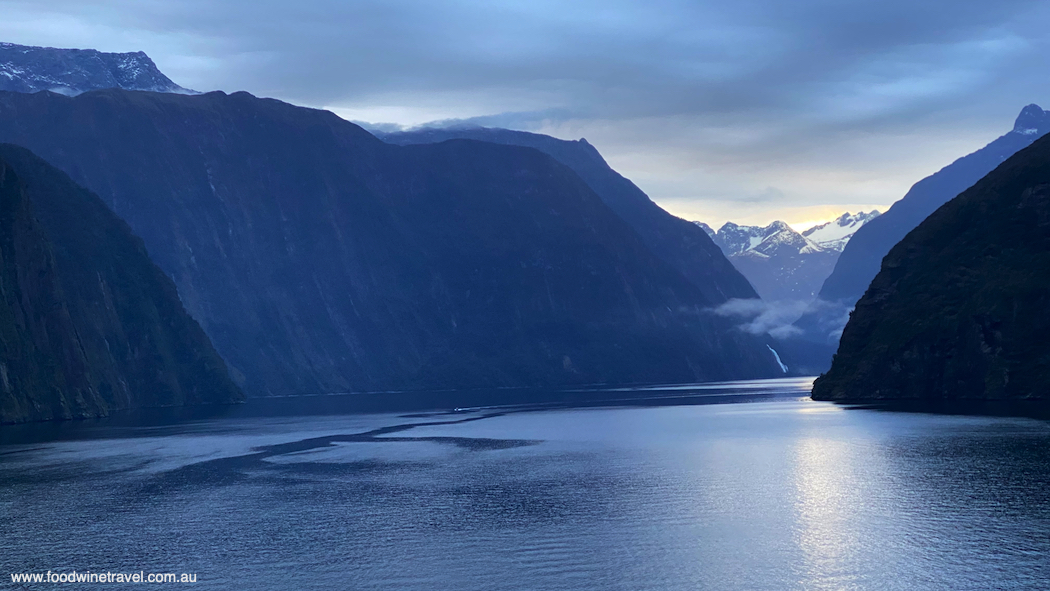 Our second visit this year to New Zealand saw us sailing on Explorer Dream from Sydney to Auckland. One of the highlights of the itinerary was sailing into Milford Sound, on the west coast of the South Island. It's spectacularly beautiful with towering cliffs shrouded in mist, pristine forest, and numerous waterfalls. As we were sailing out of the fjord, we spotted some dolphins surfing on the wake of the ship. Priceless.
---
Napier, Art Deco Capital of New Zealand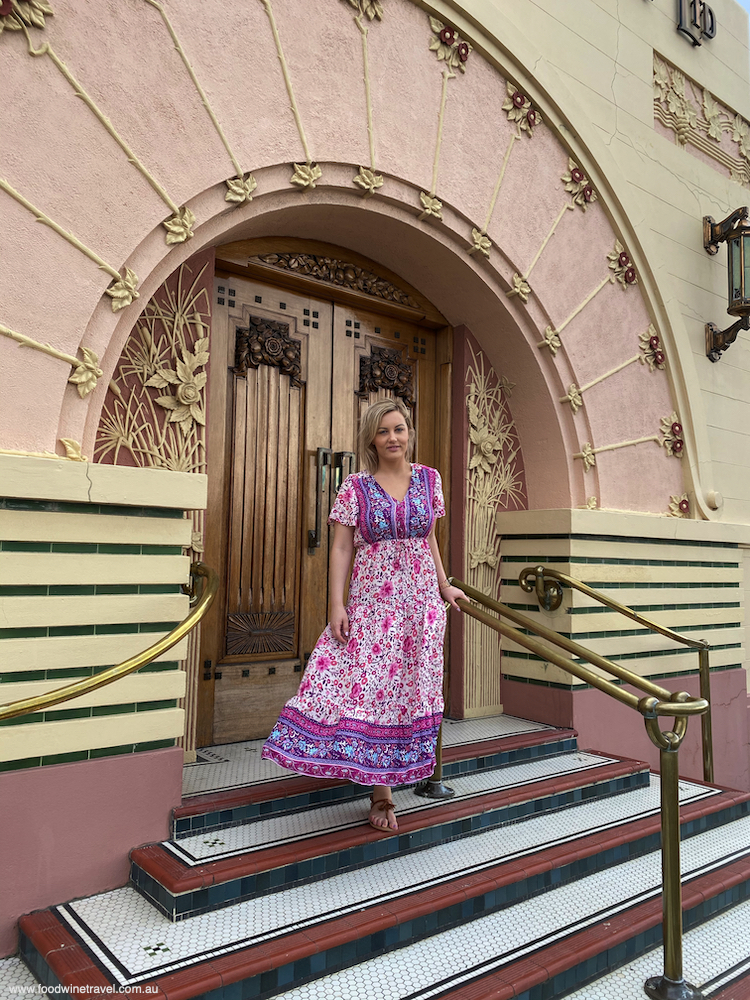 Maurie and I adore anything Art Deco and Napier is like a 1930s film set. During the couple of days we spent roaming around Napier and the surrounding Hawke's Bay wine region, we were like pigs in mud. In 1931, a massive earthquake rocked the region, destroying the commercial centre of Napier. The city was rebuilt in styles popular at the time: Stripped Classical, Spanish Mission and Art Deco. I'm not sure how many photos I snapped but it was in the hundreds.
---
Camden, New South Wales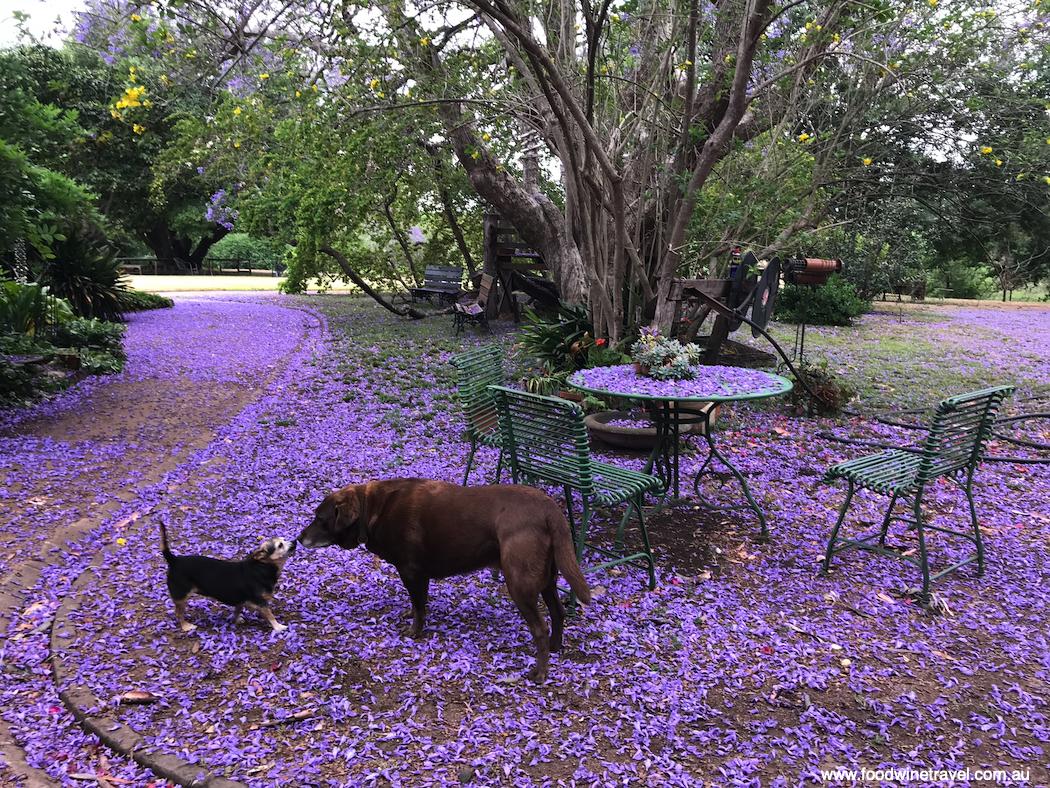 There's great joy in re-discovering proud communities like Camden, which was as pretty as a picture with its jacaranda trees in full bloom when I visited. There's a lot of history in this area, even in my digs for the night – the beautifully restored Camden Valley Inn began life as a popular milk bar in the 1930s.
A special thrill was being shown around the grounds of Camden Park Estate by Edwina Macarthur-Stanham, whose husband John is a direct descendant of original inhabitants John and Elizabeth Macarthur. This is one of Australia's oldest colonial homes and the garden is enchanting.
It was also quite idyllic having lunch in the grounds of Glenmore House, another historic home set in a beautiful garden. Camden has a marvellous little farmers market and community garden, some great cafés and restaurants, and Epicure Cheese Store & Providore, the best little deli and cheese shop for miles.
Travelling abroad is always exciting but as 2019 proved, some of the best places are in our own backyard. And as 2019 draws to a close, they need our love more than ever before.
P.S. Don't forget to check out our Top Food & Wine Experiences for 2019!