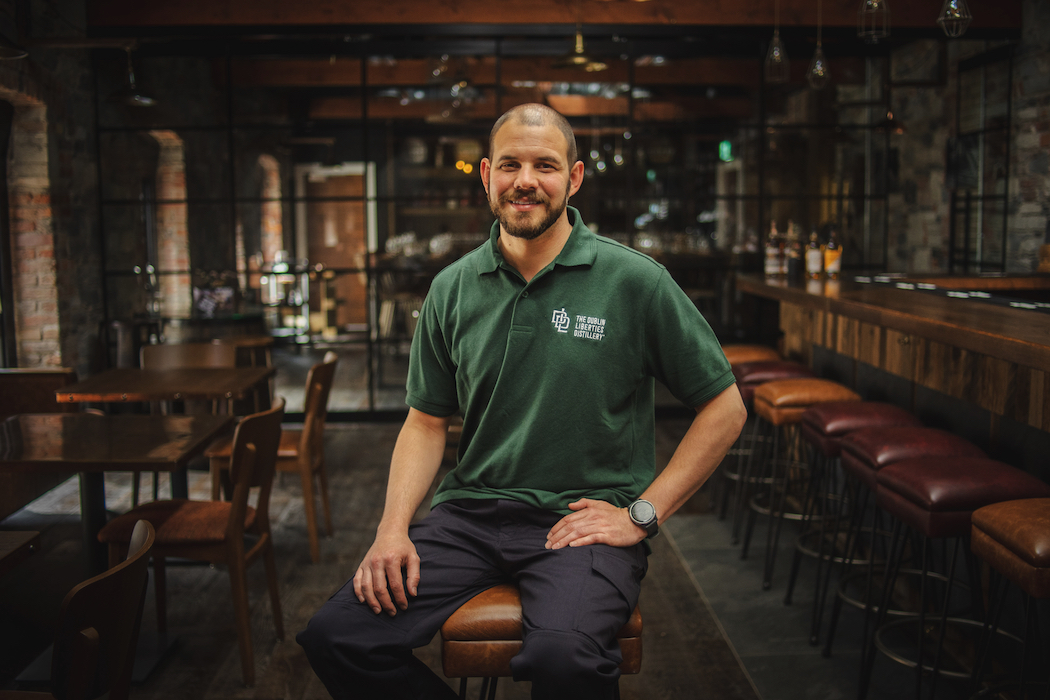 What does a 60-something Irishman resident in Australia* have in common with a 30-something Australian resident in Dublin? Turns out they both like whiskey, technology, motorbikes and motorsport!
James Di Giulio's story is both intriguing and encouraging. By his own admission it is extremely rare for a barman to move into the rarefied world of distilling, let alone one who moves right around the world.
James was a bartender for 10 years in Perth, Western Australia, where he grew up. An early interest in technology was born through watching his father perfect his homemade wine. He moved to Ireland so that he could be in one of the heartlands of whiskey / whisky production and culture, first setting himself up in employment with premium bar Peruke & Periwig in Dublin.
He approached a number of distilleries but despite his job with Peruke & Periwig giving him lots of contacts, was unsuccessful in his attempts to enter the world of whisky science and production. In fact, he was told by many that such a transition wouldn't be feasible.
Eventually he was advised by John Park, the general manager of the Dublin Liberties Distillery, that he should gain suitable qualifications through study with the Institute of Brewing and Distilling.
James began his studies online with the Institute. About six months after graduating, he received a call from the master distiller at the Dublin Liberties Distillery and he has now been working there as a distiller for around two years, realising his dream at a relatively early age.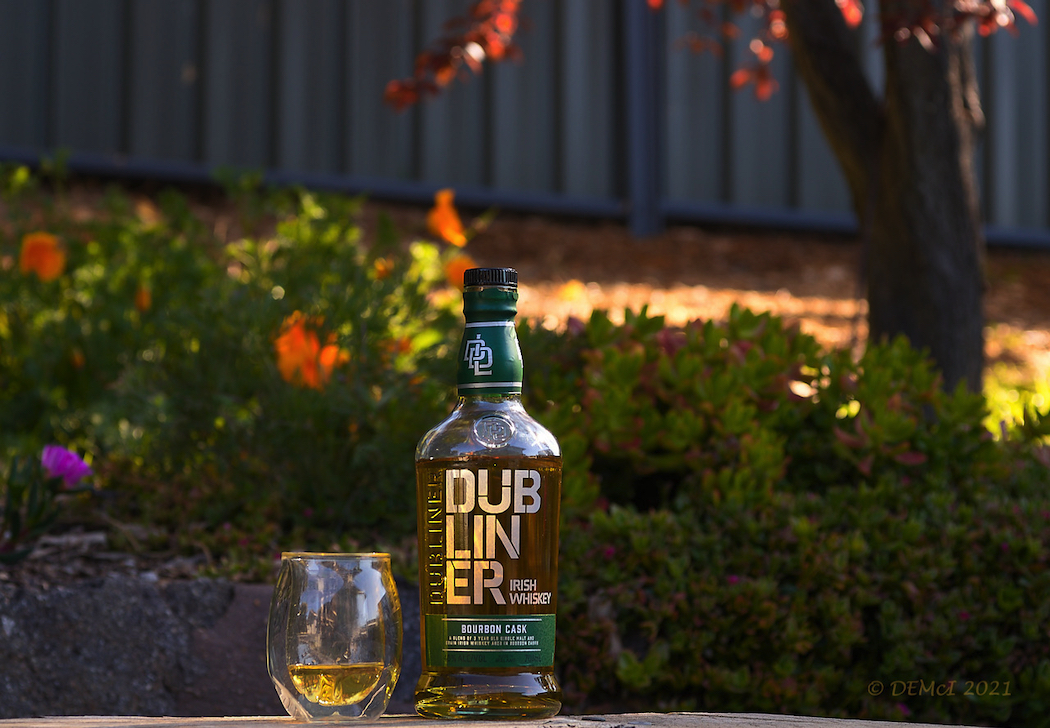 The Dublin Liberties Distillery ('DLD') is only 2½ years old so the product it currently markets is spirit supplied by other distilleries and aged in-house. Its own production is scheduled from February/March 2022. Despite nine months of hard lockdown and 18 months of Covid-19 presenting a significant barrier to production, DLD has a target production of 500,00 litres annually and 10,000 litres weekly, all single malt spirit.
DLD recently relaunched two of its whiskeys in Australia, Dubliner and Dubliner 10 Yr Old Single Malt. In Ireland and Europe, it markets four expressions of the Dubliner range and four further premium expressions directly under the Dublin Liberties Distillery brand name. Its beer-cask expressions have been particularly successful. Let's hope we see these in Australia too.
The distillery also produces a Whiskey and Honeycomb liqueur, a 30% ABV mix of Dubliner whiskey, honeycomb and caramel flavours. Judging by consumer reviews online, it's a great hit with Aussies.
How does the Dubliner taste?
According to James, this blended whiskey is in the same market segment as standard products from Bushmills, Jamesons, Teeling, and Tullamore Dew. The Dubliner is a 3-year-old unpeated single malt, blended with grain whiskey, aged in first-fill bourbon casks.
Nose: Cereal notes, slightly honeyed, with a delicate spice.
Taste: Unmistakably Irish whiskey with triple-distillation supplying a characteristic smoothness and mellowness. I placed it above a standard Jamesons for distinctiveness. The bourbon influence is clear, adding some flavour and complexity. There is a slight alcohol burn that in no way detracts and the finish is warm and relatively long.
The ABV strength is 40% and this contributes to the smooth and easy-drinking style. I tend to drink any whisky neat, or with only a few drops of water. I could drink this one neat, all evening! It is a very pleasant satisfying whiskey and great value at the prices seen locally.
*Reviewed by David McIlroy, Food Wine Travel's specialist whisky writer (& an Irishman resident in Australia). You can read more of David's reviews here.
---
A Taste of Whiskey In Ireland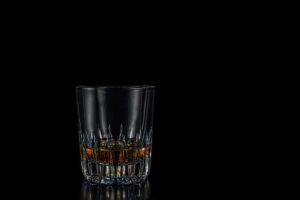 In 2019, the Dublin Liberties Distillery opened a €10m state-of-the-art whiskey distillery, world-class cocktail bar and visitor experience in the heart of Dublin's Liberties district, an area that was once the epicentre of Irish whiskey production. The distillery combines traditional distillation practices with the latest in modern technology, housed in a beautifully renovated 400-year-old building.
Owing to the pandemic, the distillery is temporarily closed to the public. More than a million people visited Ireland's distilleries and whiskey experiences in 2018, before Covid sent the whole world into a spin. We can't wait to go back to Ireland – we'll be among the first to jump on a plane for Dublin when our borders re-open.