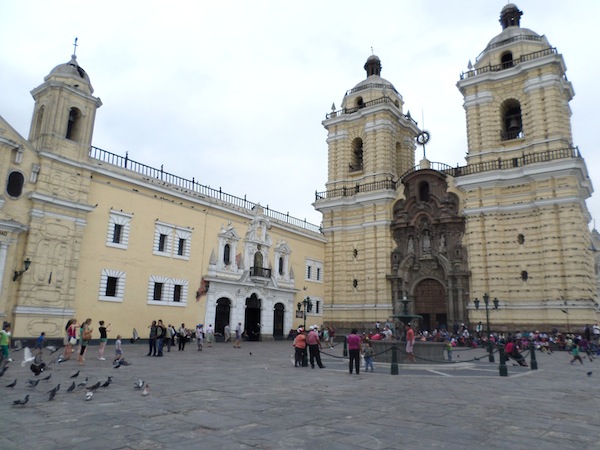 When we planned our trip to Peru, many people told us not to bother spending too much time in Lima as there wasn't a lot to see or do. But as we had to fly into the capital city, we decided to hang around for a few days to check it out for ourselves – and I was so glad that we did. We found an abundance of interesting museums, pre-Incan ruins, and seriously great dining options.
We stayed in the lovely neighbourhood of Miraflores, a safe area with plenty to see and do within walking distance. There are lots of hotel options in the area, but if you are looking for something a little luxurious, check out Arawi Hotel.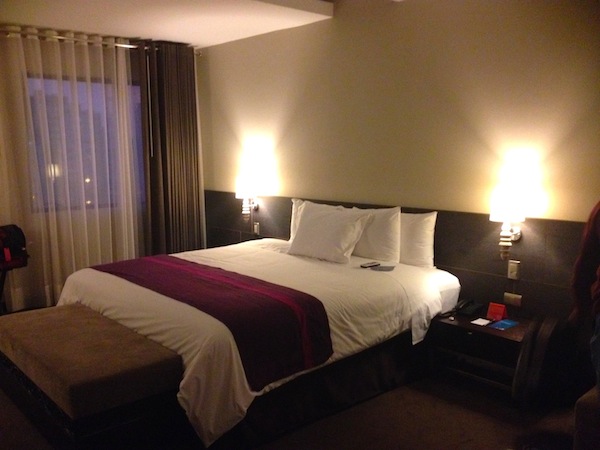 First on our itinerary was a visit to Huaca Pucllana, ruins in the heart of Miraflores that were an important site for the Lima culture, which existed for some time before the Incan empire. Entry to the ruins costs 12 soles (around $5 AUD), which includes a very informative guided tour pointing out different parts of the site, such as the religious and agricultural zones. The ruins are unlike others you might see in Peru, built from mud bricks and using a very different, and slightly less sophisticated, style of architecture.
The most fascinating part of the tour is a preserved footprint in the ground that is thought to have been there since the civilisation existed, which has since been used to estimate how tall the Lima people would have been. Interestingly, the Spanish never destroyed these ruins because they were covered in dirt for many years, looking like a large mound rather than something significant.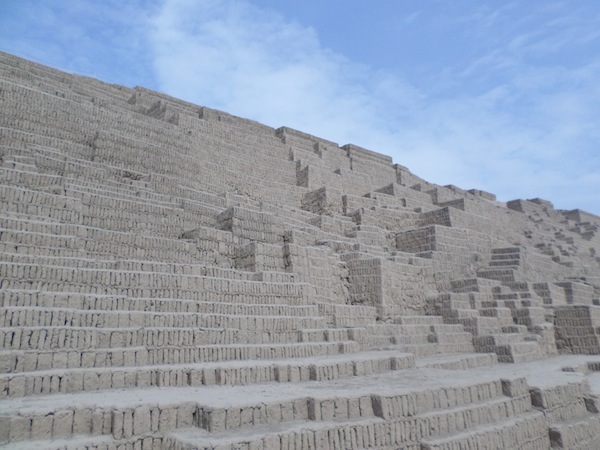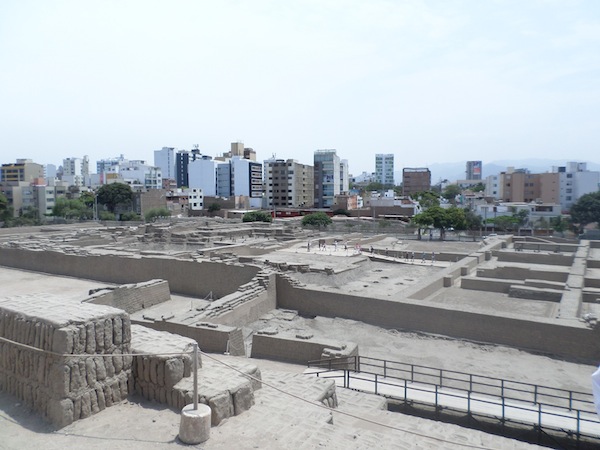 Next on our whirlwind tour of Lima was the Chocomuseo, a small but delicious museum providing information on the cacao bean, which is widely grown in this part of the world. Although the museum takes only about 10 minutes to look through, there is a great café and gift shop (you would be surprised what can be made out of chocolate). You can also book to do a workshop where you learn how to make chocolate – from picking and roasting the beans, to tempering and flavouring the chocolate. This is a fun couple of hours and everyone leaves the class with a little bag of their own handmade chocolates. Definitely pick up a bag of the cacao tea from the gift shop – made from the husk of the cacao bean, this tea tastes like chocolate without any guilt!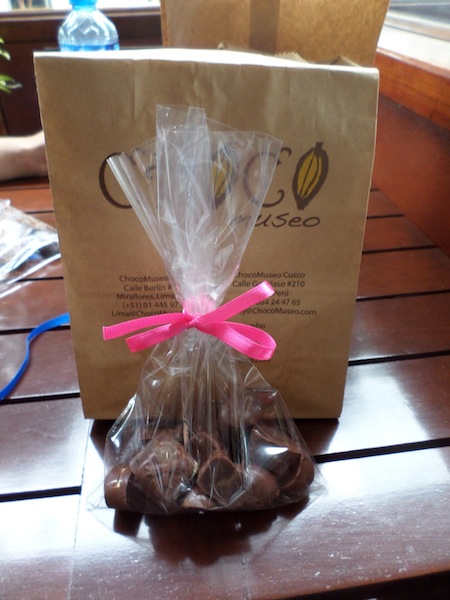 Unfortunately we didn't allow ourselves enough time in Lima to visit all the museums I would have liked, though I suspect my travelling partner was somewhat thankful for this. We did, however, make it to the Museum of the Nation (El Museo de la Nación), which is great value for the couple of soles you pay for entry.
The museum has a huge range of exhibits and historic artefacts, but the most interesting and graphic of them depicts the internal conflict that occurred in Peru between 1980 and the early 2000s. For a conflict that occurred so recently, I was shocked by how little I had heard about it. Do make sure you get an audio guide if you don't speak much Spanish, otherwise you won't get much out of the museum at all.
There are many reasons to visit Lima. If these three picks haven't enticed you, the food will. More on that later…