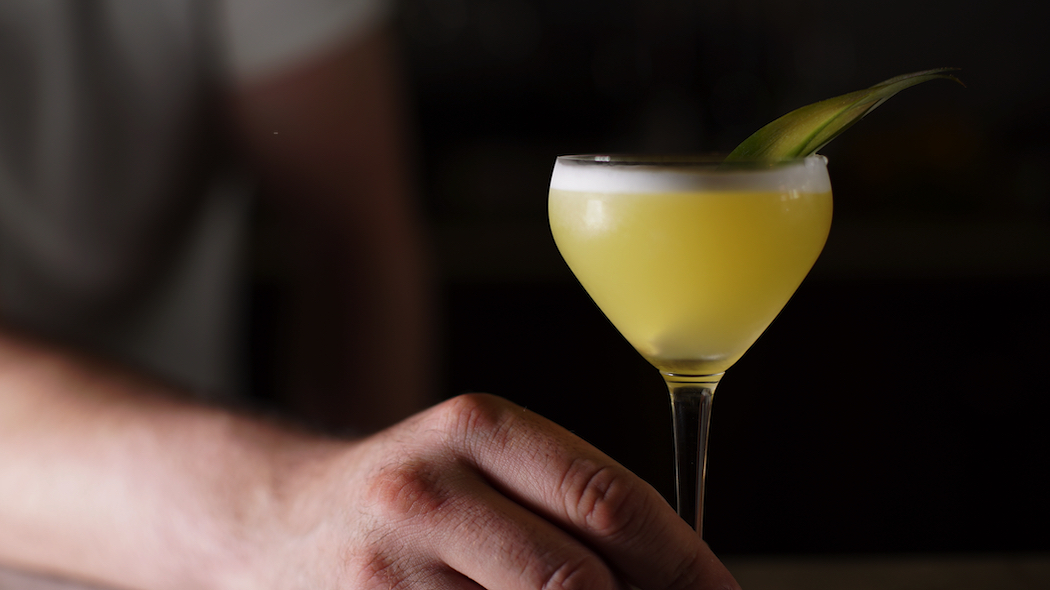 I'm new to the joys of drinking pisco, a spirit that is produced in the winemaking regions of Peru and Chile. I'm making up for lost time, however. Recently I was sent a sample of Pisco De Carral, one of Peru's most highly regarded brands, made by small-batch artisan methods according to generations of tradition.
We've tried it several ways over the last few weeks: in the traditional Pisco Sour cocktail (with lemon juice and sugar syrup) and in a prize-winning cocktail called the Queensland Yacht Club (more about this later). I realize De Carral is a pretty sophisticated introduction to the world of pisco – it sells for about $75 for a 500ml bottle at Dan Murphy's – but we're most definitely hooked!
Pisco is made by distilling fermented grape juice. It was developed in the 16th-century by Spanish colonial settlers as an alternative to orujo, a pomace brandy imported from Spain. (Pomace is what's left over from winemaking, after the grapes are pressed.) The pisco we tasted was De Carral's signature Puro Quebranta, made from Quebranta grapes, an indigenous Peruvian variety.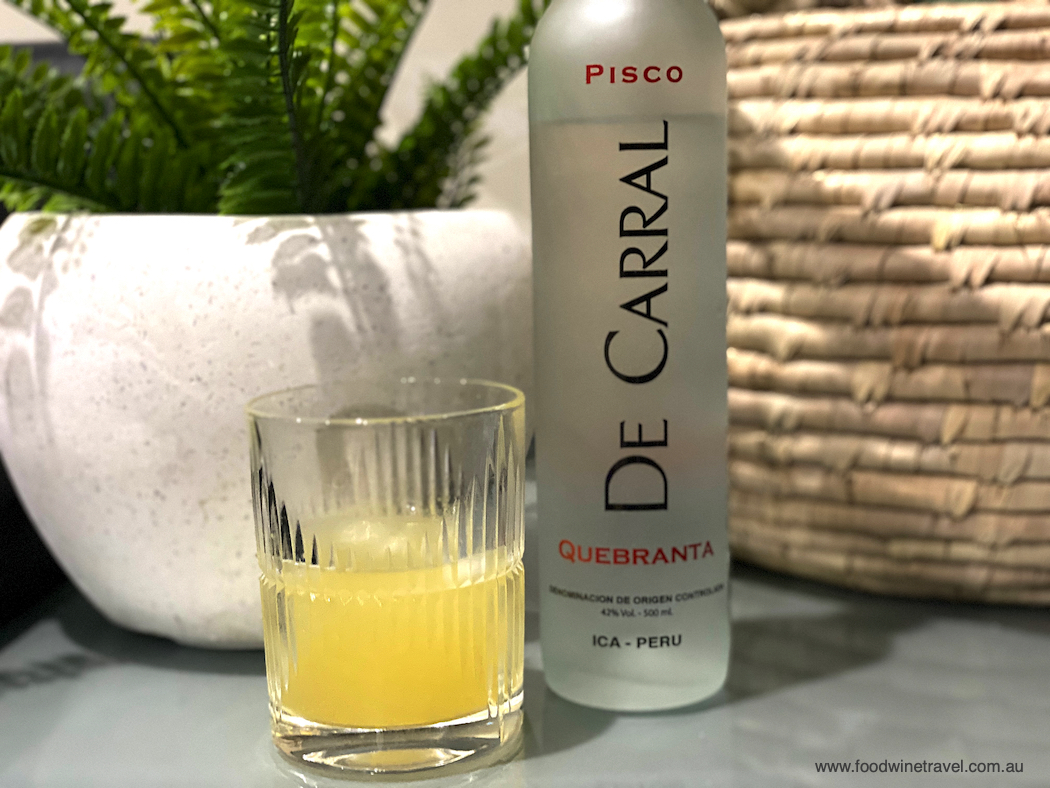 It was redolent with exotic spices, smooth, fruity and dry. Practically colourless and about 42% proof, in a tall stylish bottle with simple elegant black script. It apparently mixes perfectly with cloudy apple juice, a combo we've yet to try. What a fun journey this is!
A couple of months ago, PROMPERÚ, the Commission for the Promotion of Peruvian Exports and Tourism, held the first-ever Aussie Pisco Chilcano Competition. Chilcano is another popular Peruvian cocktail, made simply from pisco, ginger and lime.
The competition was created by PROMPERÚ in partnership with four of Peru's leading pisco distillers – Pucara Pisco, Pisco Del Parral, Pisco De Carral, and Barsol Pisco – to showcase pisco's versatility and its ability to complement the unique flavours of Australian ingredients.
Twenty-six bartenders from across the country submitted their creations, drawing on unique Aussie ingredients like quandong, lemon myrtle, Davidson plum and locally made spirits.
Top gong went to Alicia Clarke from Sydney's Double Deuce Lounge, who created a fabulous recipe called the Queensland Yacht Club, blending pisco with Stone's Ginger Wine and a tropical mango and pineapple cordial. Chief judge Mike Bennie​, with the help of ​Continental Deli's Michael Nicolian​, praised it as a "sunshiney, Aussie-fruit forward, super well-balanced cocktail that put pisco on show with a medley of tropical fruits, citrusy freshness and a hit of ginger spice".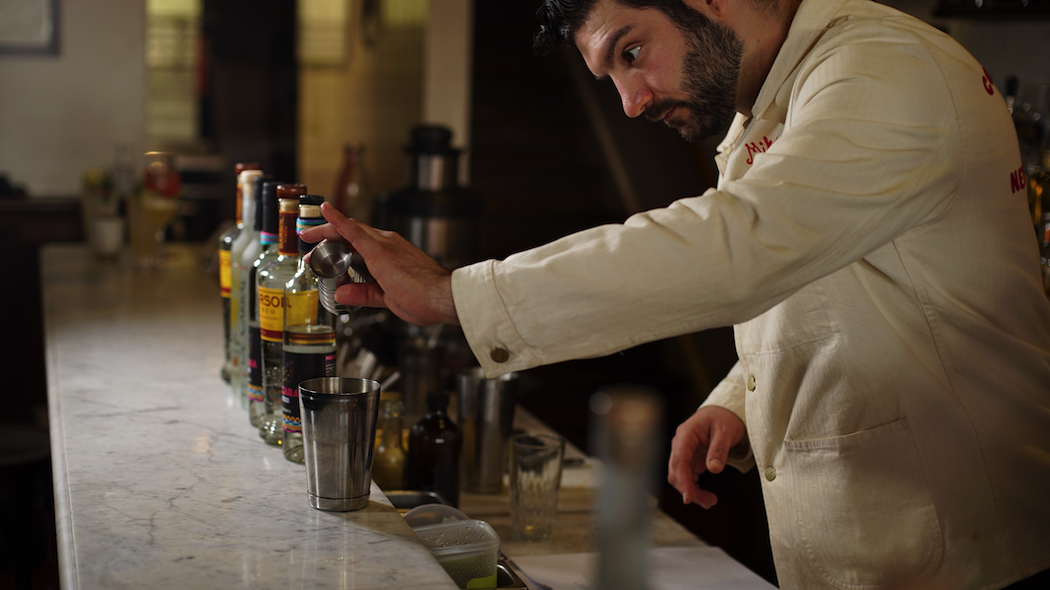 Bennie said the competition was a great celebration of pisco with a seriously excellent collection of cocktails submitted. "While there were so many creative and delicious drinks entered into this competition, the best offerings showed not only inventiveness but consideration for the 'Australia-themed' criteria," he said.
For readers who want to join us on our pisco journey, here's Alicia's recipe for the Queensland Yacht Club cocktail, described by Bennie as "far out, bonza, awesome stuff".
'Queensland Yacht Club' Pisco Cocktail Recipe
45ml Quebranta Pisco
25ml Mango and pineapple cordial
10ml Stone's ginger wine
10ml lime juice
5ml sugar syrup
Add all ingredients to a tin and shake hard. Single strain into a frozen coupe and garnish with a pineapple leaf.
The top five Aussie Chilcano recipes are available to view and recreate on the PROMPERÚ website.