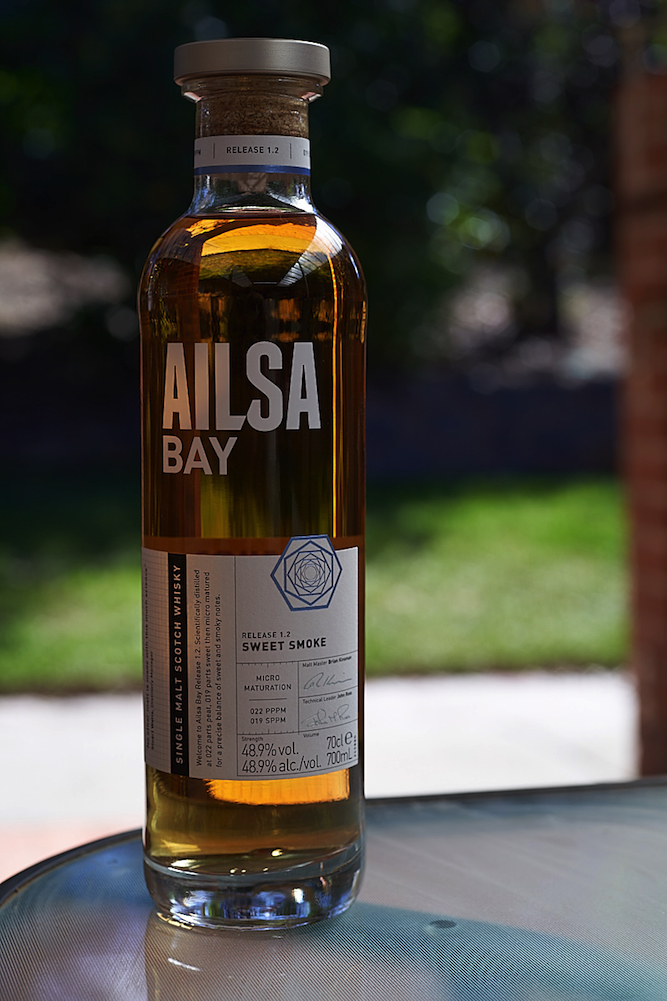 Ailsa Bay whisky is a product of William Grant & Sons, the famous independent family-owned distilling company founded in 1867 and headquartered in Dufftown in the heart of Speyside. Ailsa Bay is distilled in a very modern distillery in Girvan in Ayrshire, on the lowland west coast of Scotland synonymous with the famous poet Robert Burns.
Ailsa Bay claims to be the first whisky in the world to be created based on a 'sweetness index' in addition to the usual peatiness index (both measured in parts per million – PPM). The Sweet Smoke Release 1.2 reviewed here has a sweetness index of 19 PPM and a peatiness index of 22 phenol PPM.
Extracts from William Grant & Sons Ailsa Bay release notes:
Ailsa Bay is the only whisky in the world to be created based on an industry-first "sweetness" index which enables the scientific measurement of sweetness. This complements a precise calculation of 'peatiness' to create the perfect balance between smokiness and sweetness – all driven by advanced technology.
This revolutionary method was developed by Malt Master Brian Kinsman at William Grant & Sons.
Ailsa Bay single malt whisky is also the only Scotch whisky to undergo 'micro-maturation', a process where the new spirit is first kept in small bourbon casks to age for up to nine months. By 'cask starting' rather than 'cask finishing' the malt, whisky scientists can then layer on a complex matrix of flavours, taking the liquid through rapid, intense maturation and incorporating varying levels of sweetness and smokiness.
The unique methodology is driven by a collective of whisky visionaries and scientists including William Grant & Sons' family member, Peter Gordon, whose dream led to the building of the Ailsa Bay distillery to develop a new style of peated whisky.
"Ailsa Bay's distillery is one of the most advanced in the world and is a playground for our inquisitive team of scientists, engineers and whisky makers questioning the status quo and pushing boundaries," said William Grant & Sons' Malt Master, Brian Kinsman. "We have created a beautiful new sensory experience in whisky through experimentation with data science, distilling whisky in the most precise way possible."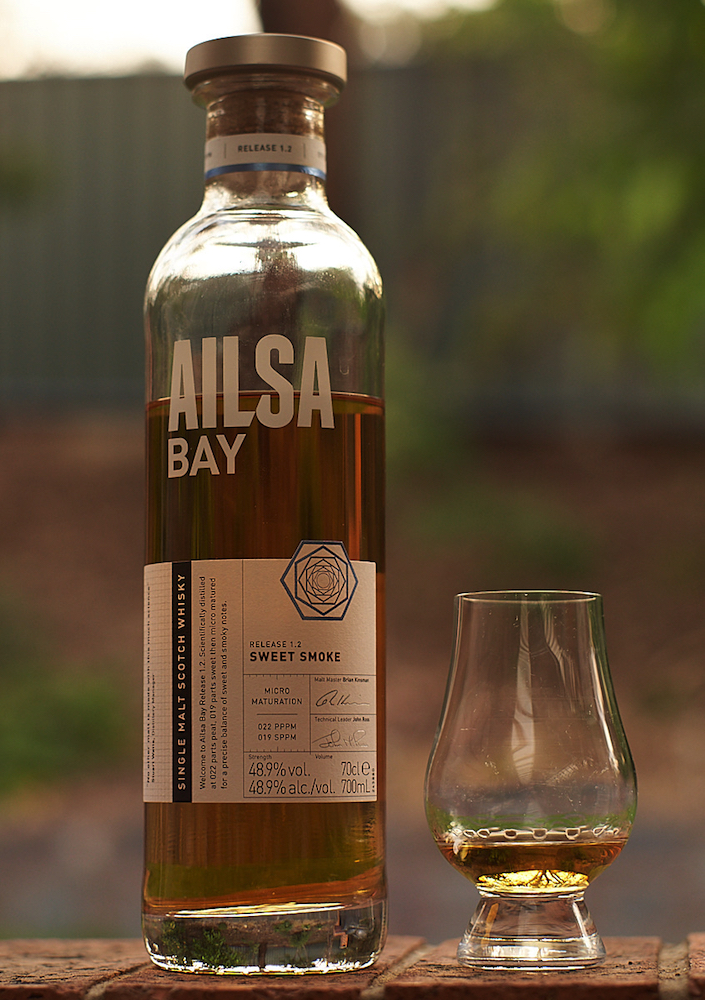 My observations and tasting notes:
Appearance: Ailsa Bay has a pleasant golden hue and is refreshingly packaged in a tall straight bottle with bold graphics and a chunky stopper.
Nose:  Unmistakably a peated whisky on the nose and somewhat redolent in this regard of a Bowmore Islay whisky.  I also detected some cereal and grassy notes on the nose, and the alcohol was quite forward, particularly for a whisky with a 48.9 % ABV level.
Taste:  First impressions were that the peat in the nose of the whisky was largely absent in the taste.
There was certainly a slight smoky quality but my main taste impressions were of a grassy cereal quality, giving the whisky a light character. There was a pleasantly smooth mouth feel with a little oiliness. The release notes do not say if the whisky has been chill-filtered or not.
I cannot say that I found this whisky to be sweet in character, despite the details provided of its conception and distillation. With a few drops of water the grassy character diminishes.
Finish:  There's quite a residual glow from the alcohol and some of the soft mouthfeel remains.
Later tasting: I returned to this whisky after about a week, with about 35% of the bottle drunk. This time, when drinking it after a light alfresco meal, my drinking partner and I both felt that it had a light pleasant quality, very suitable for drinking (neat, or with a little water) as a light, refreshing style of single malt.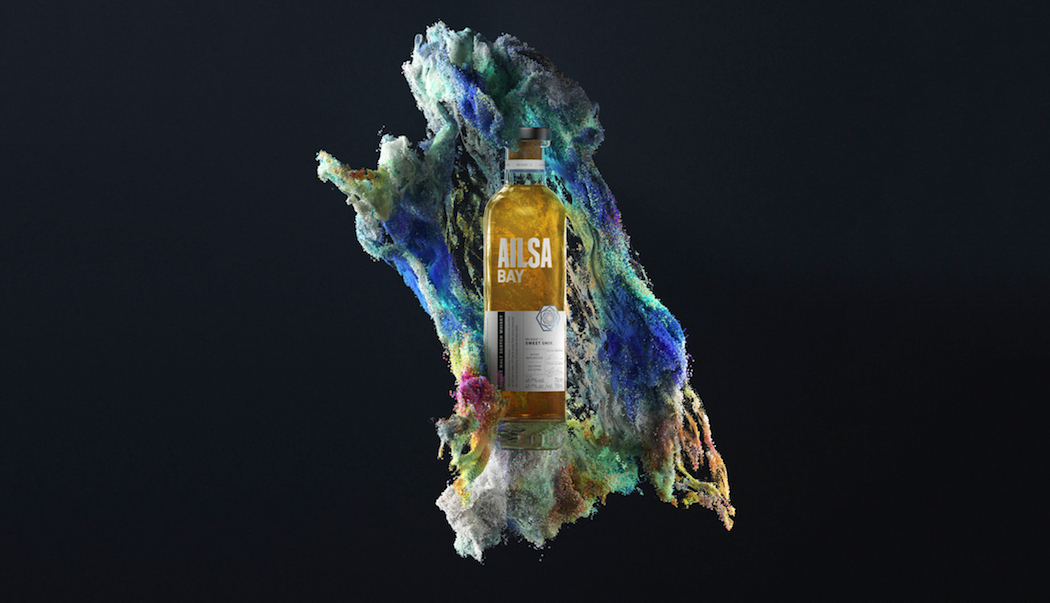 Ailsa Bay Sweet Smoke Release 1.2 is available in Australia through Vintage Cellars (and online), select First Choice stores (and online) and select Liquorland stores at a recommended retail price of $AUD99 per 700ml bottle.