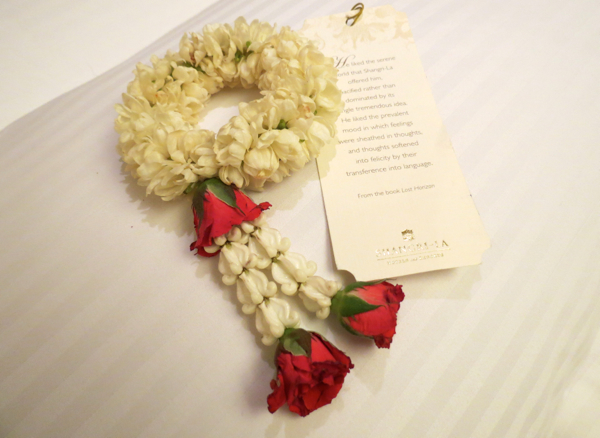 He liked the serene world that Shangri-La offered him, pacified rather than dominated by its single tremendous idea.
– From the book Lost Horizon.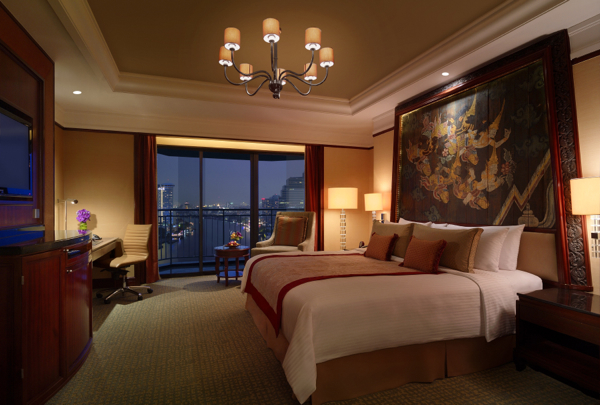 It is indeed a serene world at the Shangri-La Hotel in Bangkok, where the bed in my balcony suite is as big as the FIFA World Cup soccer field that has everyone glued to the TV. Perched on the 19th floor at the pointy end of the hotel, my room has views up and down the Chao Phraya River as far as the eye can see. It's a view you could never tire of.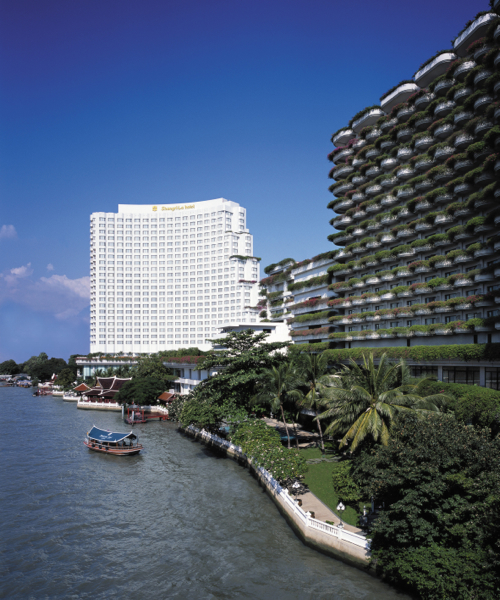 The welcome is sweet, from the doorman in Thai dress greeting me with a friendly sawadee, to the highly perfumed flower bracelet handed to me on arrival, to the beautiful fruit platter in my room. I adore tropical fruit such as mango, rambutan and mangosteen, and what a treat to be left a selection of these and more.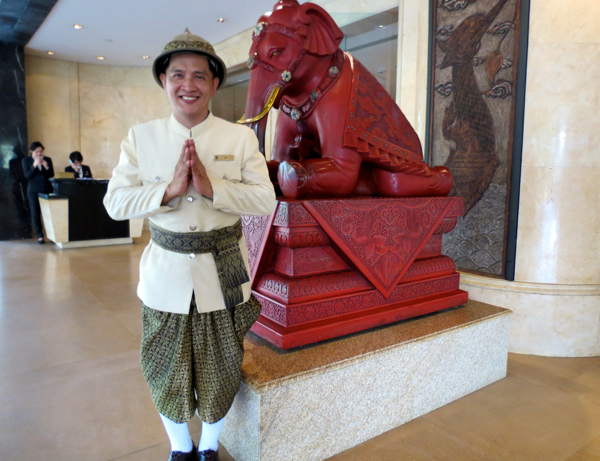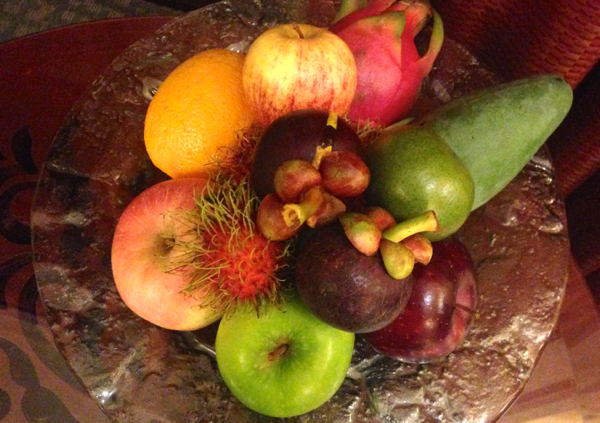 All of the hotel's 802 guest rooms and suites are decorated with classic Thai elements of rich silk. It might seem a small point but I love that the room has an overhead light, almost art deco style, with globes on eight arms. No eye strain here from having to rely on bedside lamps for lighting. All the rooms have free wi-fi.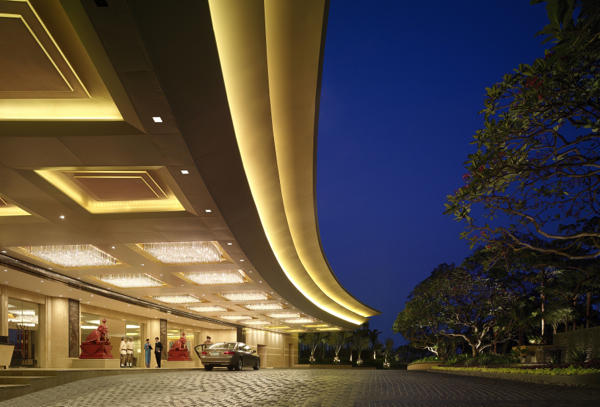 My suite is in the main Shangri-La wing; a second wing, Krungthep, is described as a "luxurious private enclave with private swimming pool and personal butler service". The Horizon Club, with sweeping views of the city and river, offers exclusive privileges including a club lounge and dedicated concierge services.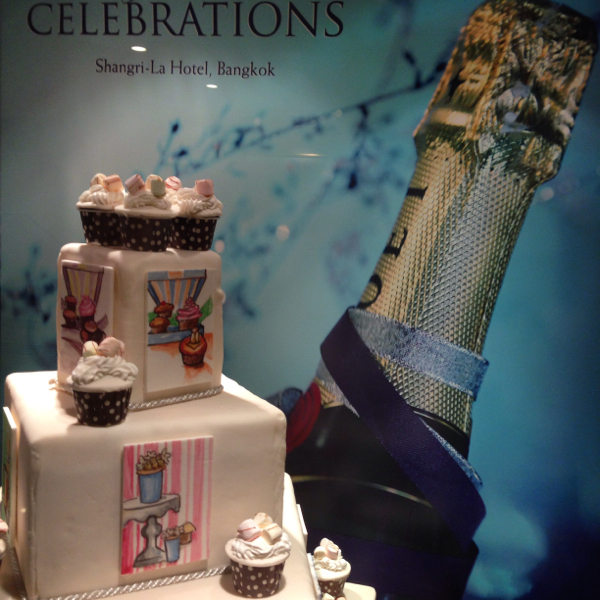 The Shangri-La is an oasis for both leisure and business travellers, and probably one of Bangkok's most conveniently sited hotels as it is right next to the Sky Train, allowing you to travel around the city with ease. Suvarnabhumi International Airport is about half an hour away by car.
Fact File:
Shangri-La Hotel, Bangkok
89 Soi Wat Suan Plu
New Road, Bangrak, Bangkok, Thailand
www.shangri-la.com
You might also like: Thailand Needs You; Bangkok Chinatown & Sam Pheng Market; Tom Yum Mojito.
(Three photos in this post supplied by Shangri-La Hotel Bangkok.)