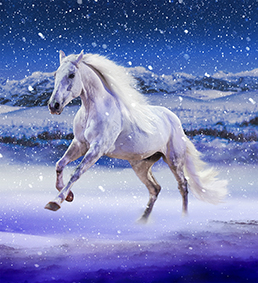 It's hard to think of snow-capped mountains during the scorching hot days that we've been experiencing, but the legends and chilly landscape of the High Country are brought to life in the latest show from Australian Outback Spectacular.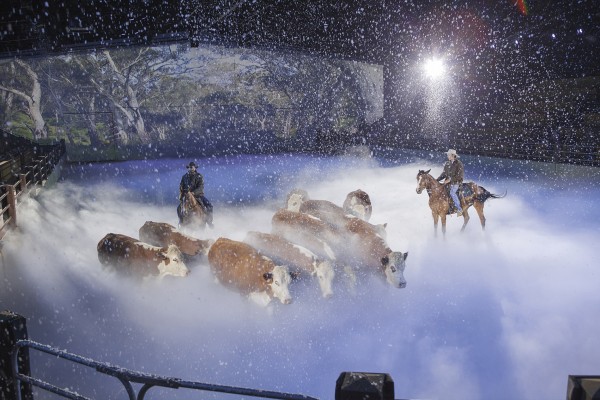 High Country Legends opened shortly before Christmas and we were privileged to be there on the opening night, when television presenter Catriona Rowntree welcomed guests, border collie Digger won everyone's heart, and a band performed some rollicking numbers before the show got underway.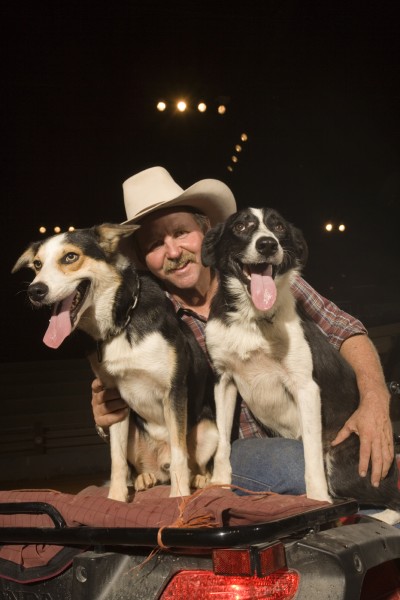 This spectacular dinner show is presented by R M Williams and captures the essence of rural Australia beautifully. It's located on the Pacific Motorway at Oxenford, between Brisbane and the Gold Coast, close to Warner Bros. Movie World and Wet'n'Wild Water World.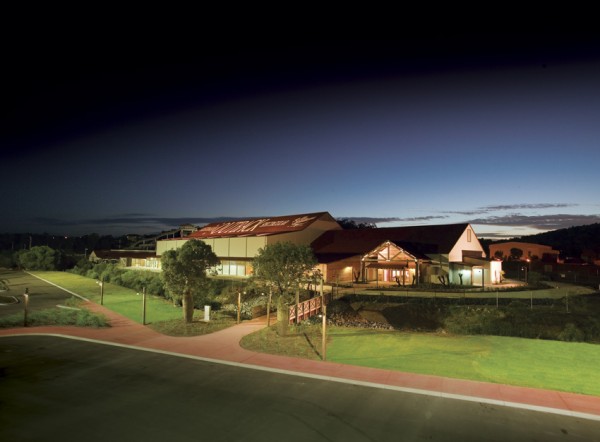 The original show opened in April 2006 and more than a million people have seen Australian Outback Spectacular to date. The latest show is said to have the biggest display of special effects yet, and there was certainly plenty to keep us on the edge of our seats, particularly the impressive display of horsemanship.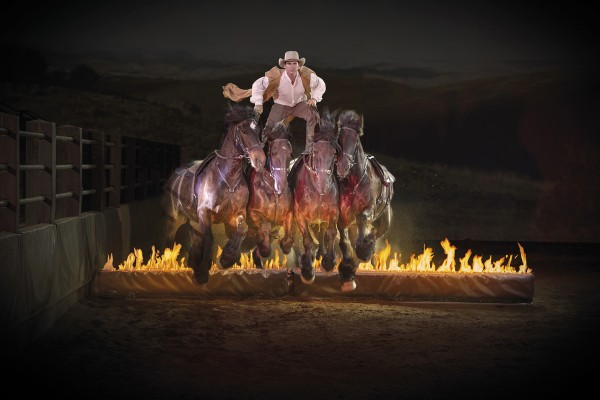 Also impressive was the unobtrusive way in which the three-course meal was served throughout the 90 minute show. The pumpkin soup entrée, steak for main, and baked apple pie almost became part of the show, as the cast sat down around a campfire to enjoy a meal at the same time. Very clever. To think the staff cater for around 1000 people is even more impressive.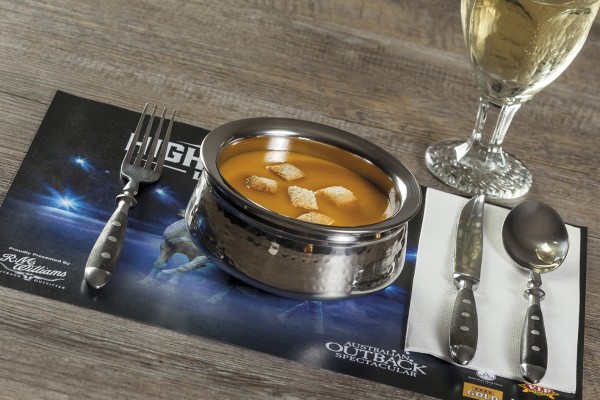 High Country Legends is set to a stirring musical score composed by John Foreman, and the show features recorded vocals by Christine Anu. The performers are skilled stockmen and women who work with 48 Australian stock horses, 7 Percheron horses, 5 Shetland ponies, 50 sheep, 4 dogs, 10 Longhorn and 10 Santa Gertrudis cattle. The animals work on a rotating roster.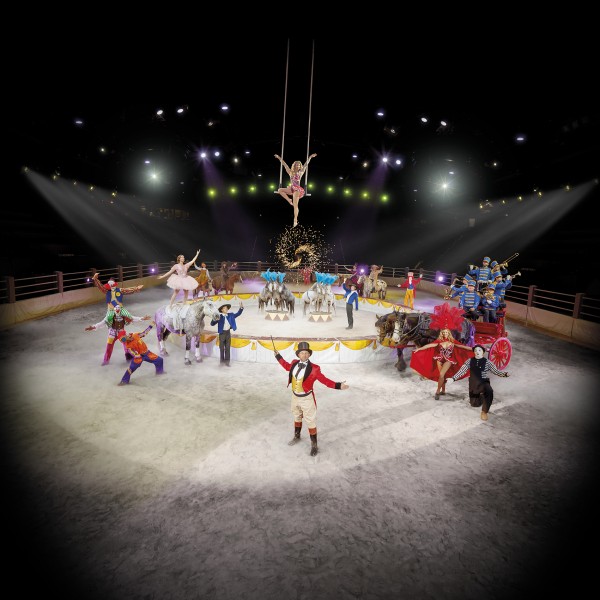 The 1000-seat arena thunders with the sound of the horses' hooves as the performance unfolds with larger than life characters, wild horses, stampeding cattle and even a circus act. The way the audience is split into two groups to cheer on teams in the "station muster" is also great fun.
Shows are held nightly from Tuesday to Saturday, with Sunday matinees once a month. Adult prices are from $99.99 (children and pensioner concessions available). Bookings are essential. Phone 13 33 86 or visit www.outbackspectacular.com.au