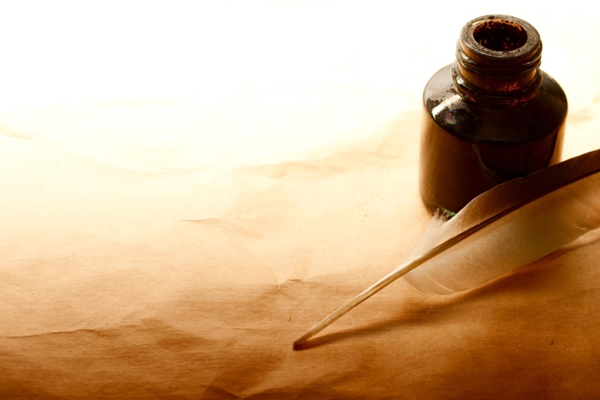 The Inchcolm in the heart of Brisbane has a rich and distinguished history. Many long-time Brisbane residents would know it as suites for medical specialists and legal chambers. These days the New Inchcolm Hotel & Suites is a tastefully renovated boutique hotel managed by Accor and one of nine MGallery Hotels in Australia. It made a perfect setting for their 'In Conversation' literary event with award-winning author Graeme Simsion.
As part of its Literary Collection concept, MGallery is hosting one of these events in each of its hotels throughout this year from April to November. The Inchcolm was the second of these events, the first being held at Mount Lofty House in the Adelaide Hills with author Favel Parrett. The 'In Conversation' events are held in association with the Wheeler Centre, which organises public events for the development and celebration of books, writing and ideas.
Writers in residence
This association is intended to bring a literary element to the hotels, all of which have a unique history and story of their own. The plan is for an Australian writer to take up residence in one of the hotels for three nights and to create a short story inspired by their stay. The collection of short stories will then be published in an edition exclusive to MGallery Hotels.
When I heard about this project, I was immediately inspired and excited. I wondered if it was picking up on the tradition of Finbars Hotel and maybe even Naked Came the Stranger. However, unlike Finbars Hotel, you will know which author wrote which story, and unlike Naked Came the Stranger, there will be no hoax element. What there was in fact was some of Inchcolm's superb canapés with fine wines and a fascinating account of how Graeme Simsion came to write The Rosie Project, his first novel.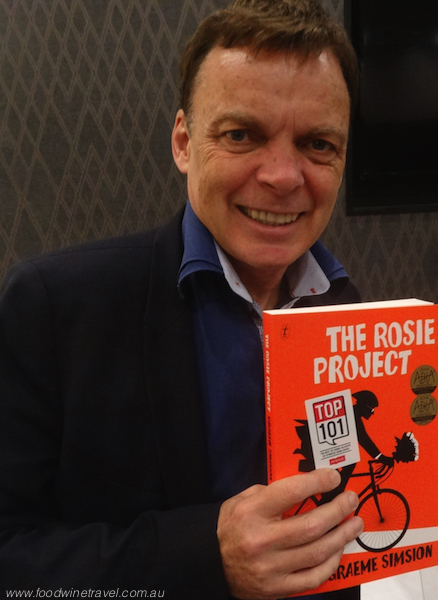 The main character in The Rosie Project, Professor Don Tillman, has Asperger's Syndrome although it is never explicitly stated. Don has an incredibly ordered and logical life, although lacking in social skills, he is unable to find a woman to be his life partner. Embarking on the 'Wife Project', he devises a questionnaire to select exactly the right type of person. For the reader the results are hilarious and for Don they are completely unexpected.
In conversation, Graeme talked about how he was at pains not to be patronising or ridiculing of people with Aspergers or Autism Spectrum Disorder. He consulted widely on the manuscript, and having received approval and acclaim generally and particularly from people with Aspergers and their support groups, he was initially taken aback when a man fronted him at a book launch declaring that he had Aspergers and taking issue with the book. It turned out that the issue he had was on page 30 where Simsion used the term 'mathematically illiterate', which the man claimed was incorrect terminology. Simsion convinced him it was correct and that he had got confirmation of the fact before publication. The man went away satisfied.
The Rosie Project to be made into a film
True to Simsion's background as a writer of short stories, plays, screenplays and non-fiction books, The Rosie Project started as a screenplay and became a novel – a process that probably makes the translation from book to film relatively easy. Simsion has been working with Hollywood producers on the movie version, which we can look forward to soon. The interesting thing is that even in writing novels, he still writes scenes on cards, setting up a description of the action without much prose.
Sunday with Simsion was a fascinating insight into how his novel and character were devised and developed and some of the aspects of Asperger's Syndrome from the writer's perspective. It was a very pleasant way to spend a Sunday afternoon and if this is any indication of how the MGallery and Wheeler Centre collaboration is shaping up, I'd definitely recommend catching one of the In Conversation events, not to mention a visit to the Inchcolm anyway for the ambience and charm of this little Brisbane gem.


Maurie was a guest at the Inchcolm's 'In Conversation' event.
For details about future In Conversation events, visit www.accorhotels.com.au
The New Inchcolm Hotel menu for 'In Conversation':
Cold Canapés
Pickled Harvey Bay scallop, preserved citrus and watermelon radish
Air-dried Brassola crisp, smoked eggplant and pickled enoki
Coffin Bay oyster, lime leaf and candied ginger foam
Green pea sphere Jamon snow and mustard leaf
Hot Canapés
Soy glazed pork belly, nashi and mustard cress
Petite beef wellingtons with Dijon emulsion
Memphis pulled pork, butternut and pumpkin seed
Organic duck with mint and cherry, green apple