It's somewhat ironic that Georgia Babatsikos sees herself as a nerd, not a hipster. For Georgia knows just how cool it is to be a hipster, knowledge which she cheerfully shares on her hipster walking tours of Cairns. The laidback tropical North Queensland city is, according to the Hipster Index, Australia's second hippest city. (The first, you might be surprised to know, is Queensland's Gold Coast.)
The Hipster Index, published by a web portal called Move Hub, looked at 446 cities across 20 countries, ranking them according to the number of vegan eateries, coffee shops, tattoo studios, vintage boutiques and record stores per 100,000 residents. Her interest piqued by a news report on these findings, Georgia started delving into the world of hipsterism and discovered that Cairns met all these criteria, and then some more.
Whoa, there were 13 tattoo shops alone, eight of them in just two city blocks. Nor were they the sort of businesses that once catered only to sailors and crims. There was some seriously cool stuff going on here.
Georgia had never thought of herself as a hipster. "I go to bed reading about history," she said as we met on the street corner outside Cairns City Tattoo, a third-generation business that was busy tattooing servicemen during World War 2. Georgia is fascinated by the city's World War 2 story, its Chinese history and its "beautiful Indigenous history".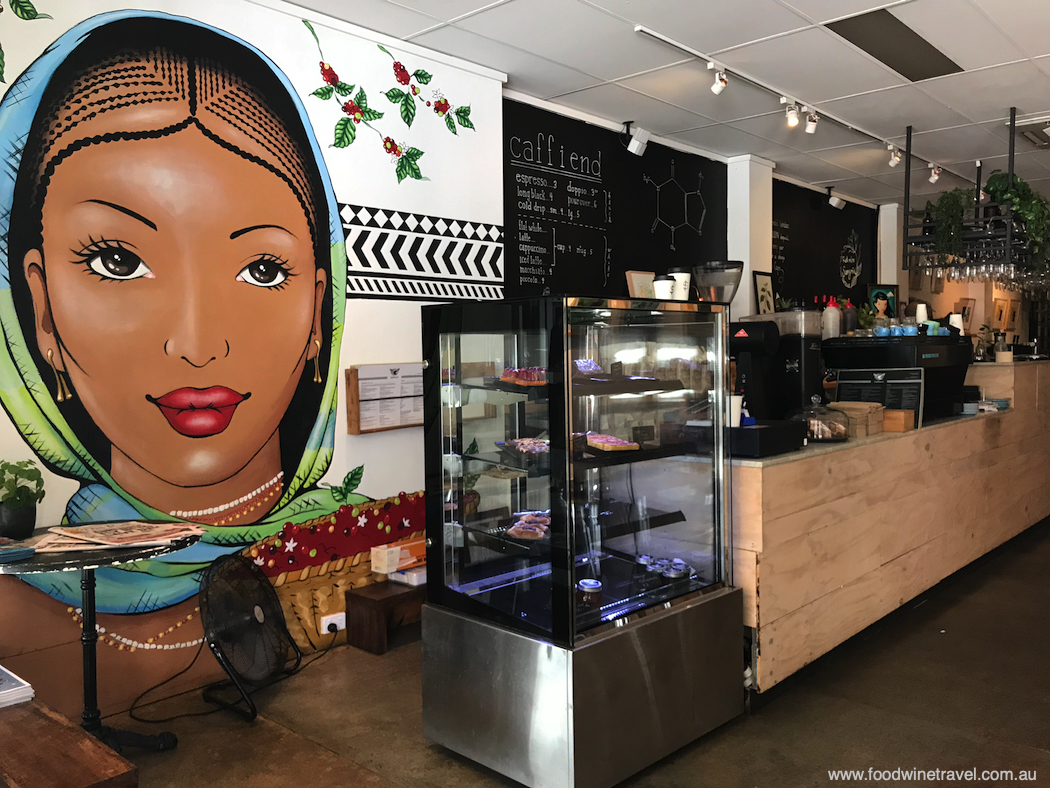 Her love of history was the impetus for her creating Cairns Urban Walking Tours in June 2019, and tours focusing on the city's history and food – her other great love – will always be an important part of her business. But when she heard that Cairns had ranked second in the Hipster Index, she was intrigued enough to broaden her research.
She was surprised to discover that she had been influenced by hipsters more than she knew, and she says many of the people who go on her tours are equally surprised. "Hipsters kind of get a bad rap – the beards, the pretentiousness and all that, but it's so much more than that. It's really influenced broader society much more than we realize."
She points to our passion for artisan coffee, the proliferation of street art, an enthusiasm for buying from creative, independent businesses, and even the way we eat. Do you put Sriracha sauce on your food, love pulled pork and pickles, or start the day with a healthy green juice? Yep, you've been influenced by hipsters. Do you love mac 'n cheese, crispy friend chicken, or anything in mason jars? Yep, you've been influenced (well, the mason jars might be passé now, but you get the drift …)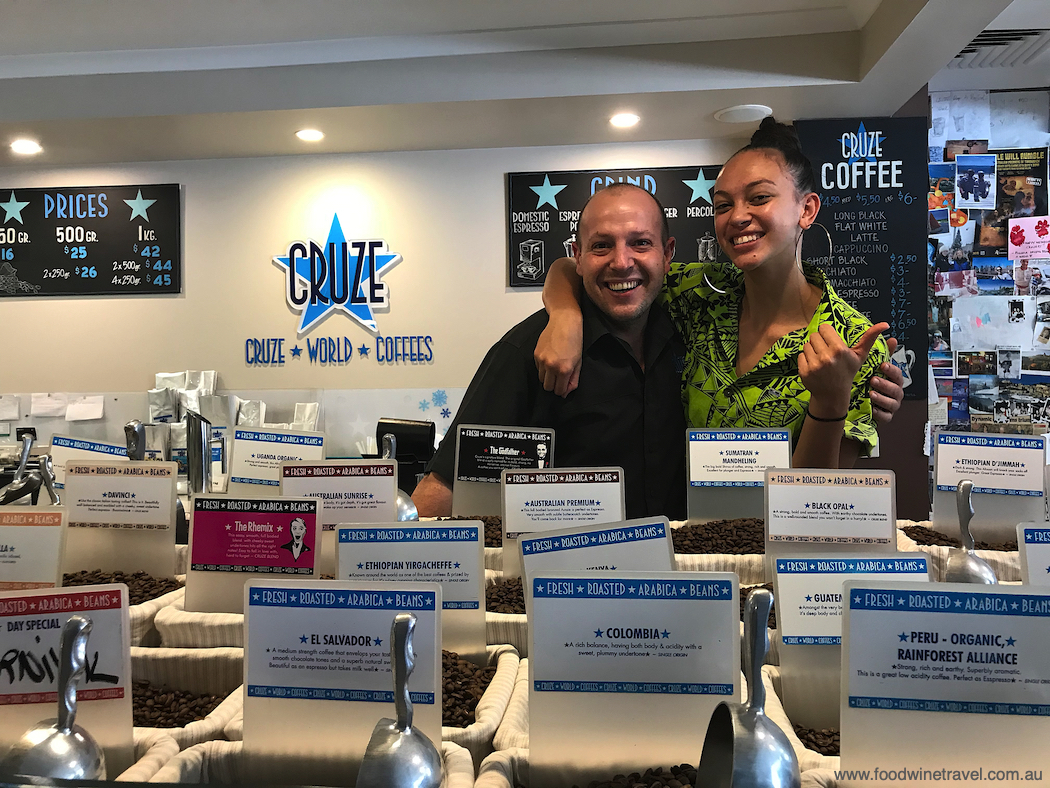 I'm old enough to remember when Cairns was full of hippies on their way to Kuranda or the Daintree, but Georgia is at pains to point out that hipsters are not hippies, "although there's a little bit of overlap". "The word 'hipsters' came about in the 1990s," she said. "Hipsters are influencers. They find things that are not mainstream but because they are so connected on social media, everyone gets to know about it. They sell globally. They're very environmentally focused."
Realizing that she/we had been influenced by hipsters in a positive way and keen to share her new-found knowledge with others, Georgia talked to store owners and came up with a 90-minute walking tour that does a loop around eight city blocks. "I tested it out on a couple of groups and they thought it was amazing. They were all locals. They said, 'You've just changed the way we see Cairns'."
Georgia says most people who do the tour have a "degree of hipsterism themselves … (The tour) really explains the whole hipster culture at a global level and the hipster philosophy, and so people walk away and go 'I do all these things'." But just in case I won't recognise a hipster when I see one, Georgia shows me the code – a gentle nose tap – so that I can ask her "Is that a hipster?" without making it obvious.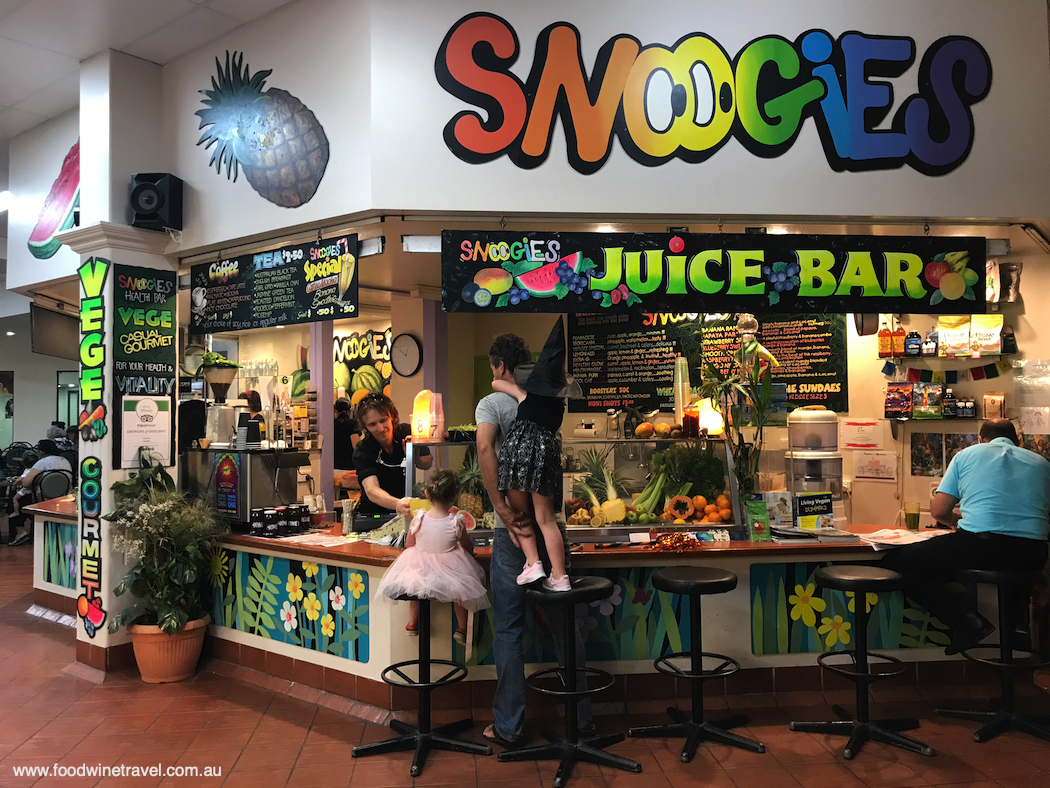 Almost immediately we spot one – no doubt about it – a man sitting with his two young daughters at a juice bar in Main Arcade. "This was the first juice bar in Cairns about 16 years ago and a lot of people were 'what the heck is juice?' A lot of people now offer juice but they (Snoogies) were the originals," says Georgia. "Trends come and go but they've always had wheat grass."
Main Arcade is "usually packed to the gills with lots of people including hipsters" and on this day it is no exception. Many are enjoying the plant-infused teas, the smoothie bowls and smashed avocado, but for most, coffee is the big drawcard. "Cairns has 175 cafés, which is insane, and the only chains that I'm aware of are in the shopping centres. The rest are all locally owned and run," says Georgia.
"Far North Queensland is the number one coffee growing region in Australia. It's a really big coffee culture. We've got 30 coffee growers on the Tablelands. We've got serious roasters and we've got all these artisan cafés. There's all these coffee shops popping up in remote areas, like in industrial areas and behind shopping centres, and everyone finds them because the coffee's good."
The smell of coffee emanating from Cruze, in Grafton Street, is very enticing and I earmark this one to return to later. Georgia is the epitome of patience but we can't linger in every café or store I fall in love with. Cruze has about 40 different beans to choose from, which it grinds and blends for customers on the spot, a service that would be remarkable even by big-city standards.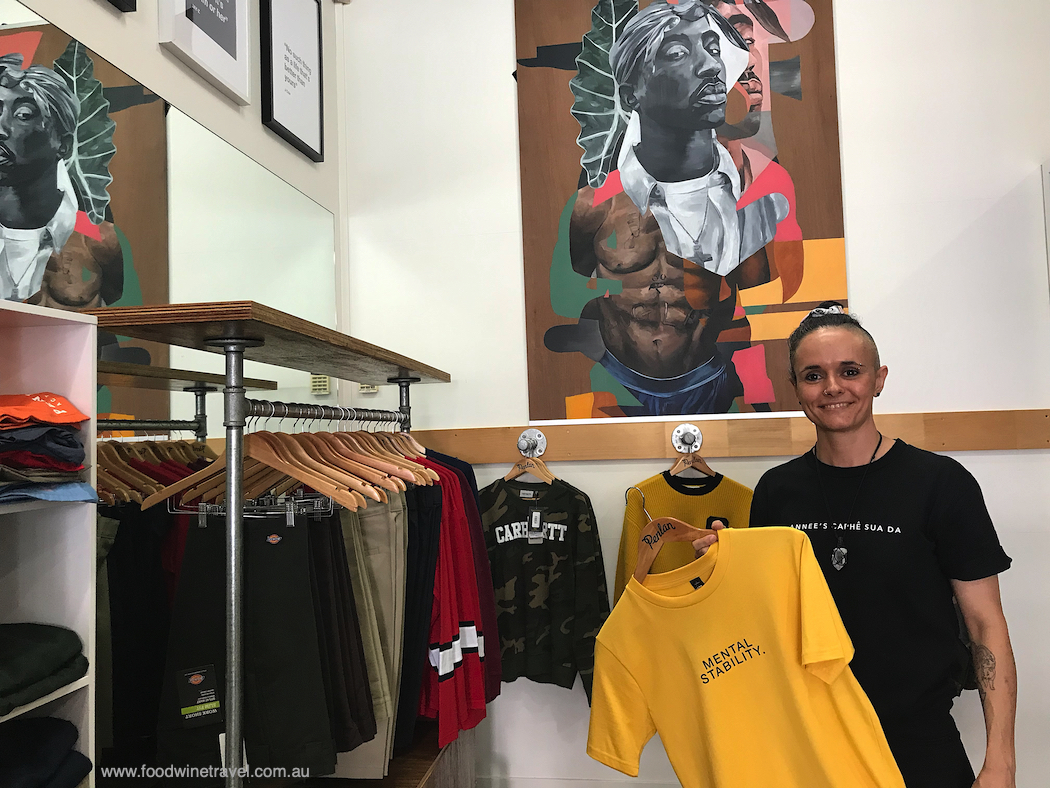 Georgia points out the best cafés for hipster watching, the popular Vietnamese coffee shop where she starts her food tour, and Rusty's Market which has "just gotten better and better … we've got world class chefs who've given up their day jobs to bring their food here."
While there are only two specifically vegetarian restaurants in town, vegetarian and vegan options figure prominently on local menus, with barbecued pulled jackfruit, vegan roti and cauliflower rice part of the everyday dining lexicon. "We don't have vegan restaurants, only restaurants. I think people realised along the way there's no point having vegan or vegetarian restaurants because it only alienates people."
Cairns is blessed with having almost no chain restaurants. "The hipsters are in to having their own businesses," she says as we duck into an organic shop for a tasting of lavender and mint kombucha. "Hipsters have taken those things from remote cultures. Someone said to me that's cultural appropriation but I don't think it's cultural appropriation as (much as) cultural appreciation. Even the Coffee Club has kombucha, and shopping centres are now selling coconut water and kombucha. It's not the same as the real handmade, but they're all jumping on the bandwagon. Hipsters really are influencing us in the broadest way."
Peering into the window of Evo Burger, originally the Beehive Café built in 1907, Georgia notes the stained glass and original wallpaper in what has been a popular local meeting place for more than 100 years. The blending of the old with the new is a sign of hipsterism too. That's especially apparent in Oceana Walk, an arcade that defines the hipster area according to Georgia. People come from all over the world seeking out vintage clothes, vinyl records and other treasures in Vintage Seeker, Pearls Books 'n Music and other shops in the arcade.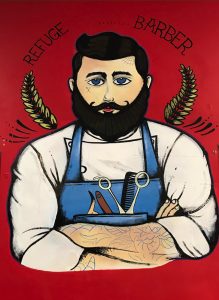 Hipsters are into any type of music that's not mainstream. Quelle horreur: when she took a group into a very hip barber shop the other day, country music was playing. "Back in the day they wouldn't have been caught dead listening to country. (Now) it could be classical or it could be country or it could be any type of music so long as it's off the beaten path."
It's not just vintage shops in the arcade that have hipsters in their sights. There's the toy shop too – "they're really into games that support growth and development, and social connection is a big part of it" – and even the jeweller, which sources exquisite pieces from a social enterprise in Papua New Guinea. "A lot of hipsters are very active in some cause somewhere in the world. They pick a cause and they get fully immersed in it."
One shop in the arcade sells gorgeous clothing for children, made at home by dozens of sewers. "Hipsters are more likely to buy something that's handcrafted and locally made because you're making sure that some kid is not suffering in some factory somewhere. It also makes for more quality and unique products."
The Makin' Whoopee Gift Shop, in Shields Street, is another example. Representing 100 artists from around Australia, it sells handcrafted, upcycled and ethically sourced products that you're not going to find in Kmart. After the tour, I hotfoot it back here to buy Christmas gifts.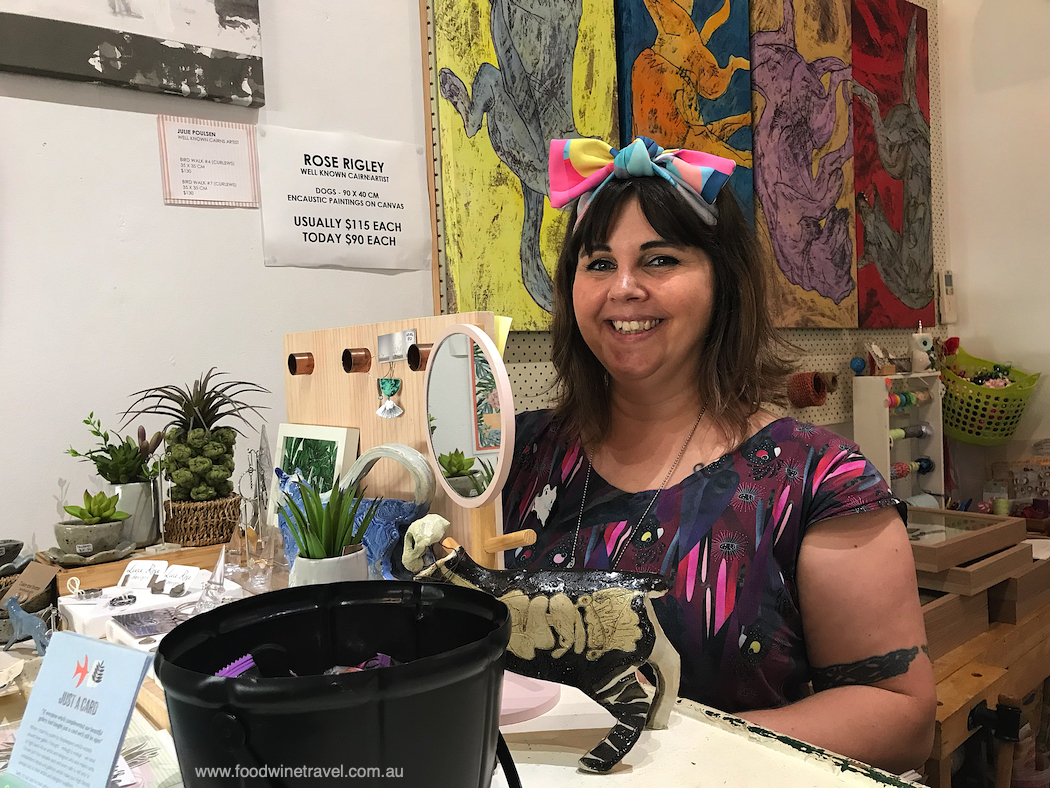 Georgia leads me into other interesting shops too – like Penlan Street Co, with its quirky, locally designed clothing, and KickArts Contemporary Arts, selling some really outstanding work created by artists in remote and regional communities of Cape York and the Torres Strait. This is the beauty of seeing Cairns through the eyes of a passionate local: it introduces you to enterprises that you might not otherwise discover.
"Cairns has a lot of art openings and you often see hipsters at them," says Georgia. "People here aren't looking for famous people; they're looking for undiscovered people … the more obscure you are the more you're celebrated as an artist."
Perhaps the most obvious expression of the hipster influence on art is in street art, and Georgia leads me into back alleys and laneways as she points out the city's not inconsiderable contribution to the world of street art.
And now let's talk about tattoos and beards. Georgia takes me into one tattoo shop that is resplendent with chandelier and other glamorous touches. The artists here are so talented they can sketch someone's picture on you. The business is so popular it's open from 10 in the morning till late at night, with a two-week waiting list to get in.
The barber shops are a complete revelation too. Those beards don't come easily; it can take an hour or more of intensive grooming to achieve the right look. Some barbers sell their own hair products, some sell their own t-shirts, one has a DJ booth and they all pump out cool music.
One even serves such good coffee that it ranks highly on Bean Hunter. "The quality of (men's) appearance has improved dramatically in the last five years because of all these elite barbers," says Georgia. "They're doing a roaring trade and people just love it. Even teenage boys are getting into it."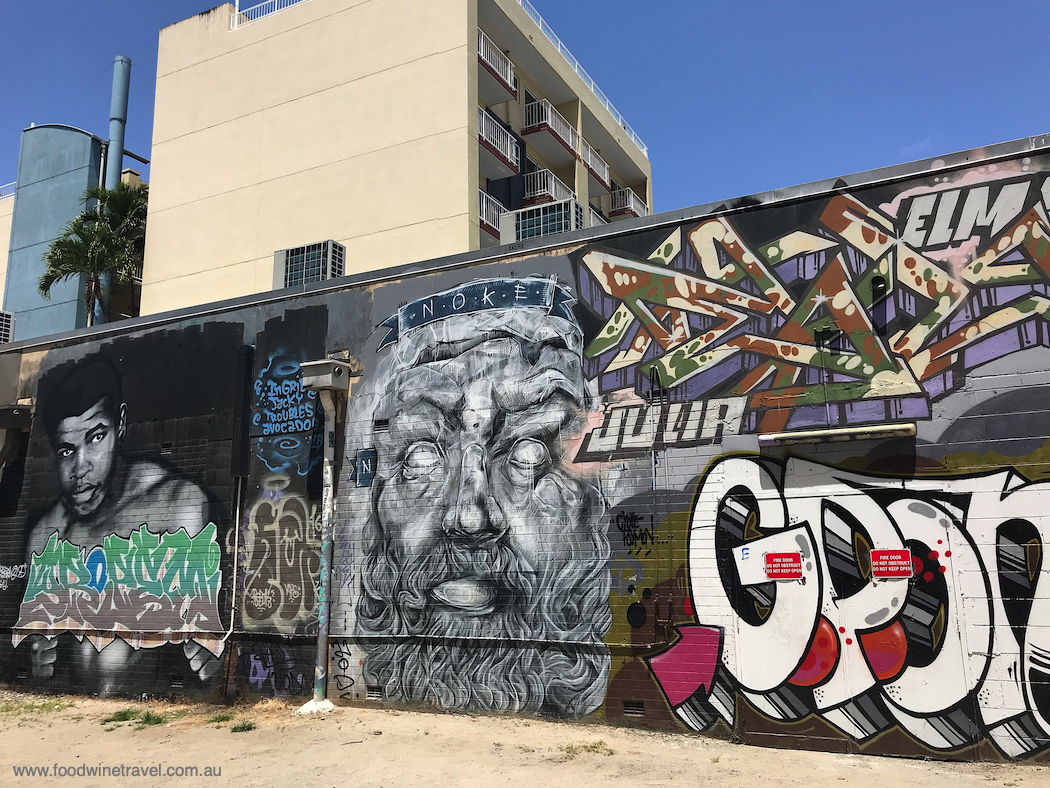 Georgia says the Hipster tour "changes people's experience of Cairns". "All the tour desks are really excited, because people are often looking for something in between the rainforest and the reef. There hasn't traditionally been a lot of emphasis on the culture or the heritage."
"When I started this, I didn't realise the impact it would have on connecting people to the city," she says. "It's wonderful to see locals meet visitors as we walk in between the stops. It's eco-friendly. There are 4,000 steps for a tour and people don't even know they're exercising. I notice at the end of it, people are more visibly upbeat, they connect with each other.
"It's really great for the businesses because people get connected with the businesses, the back story and the passion that goes into it. It's like Alice in Wonderland. People don't realise how much cool stuff there is in Cairns."
If you go:
Georgia Babatsikos, owner and tour guide
Cairns Urban Walking Tours
www.cairnsurbanwalkingtours.com.au
Tel: 0425 763 112
Disclaimer: I was Georgia's guest on the Hipster tour but travelled to Cairns at my own expense for the 2019 annual conference of the Australian Society of Travel Writers.
Covid update: Owing to the Covid-19 pandemic, walking tours are on hold until the beginning of 2021. Consult the Cairns Urban Walking Tours' website for up to date information.