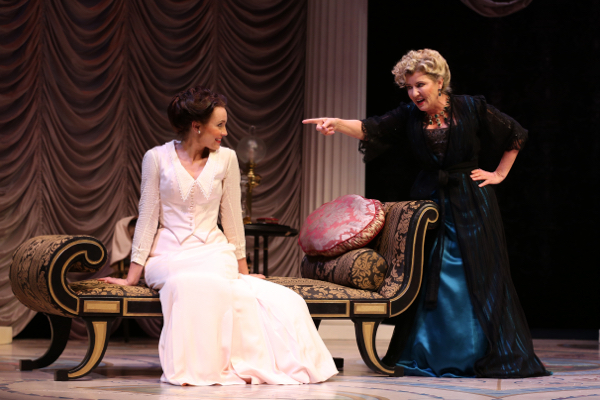 Pulitzer Prize winning writer David Mamet's 1999 play, Boston Marriage, was a reaction to the criticism that he only wrote plays and scripts featuring foul-mouthed macho males. With an all-female cast, it could not be any more different to most of his previous plays, such as Glengarry Glen Ross, written before he became a right-wing convert and advocate of the Tea Party.
Thankfully his politics are not on display here. What we do get is some very witty dialogue full of double entendres and innuendo, set in Edwardian-era Boston and a unique relationship between two women. A 'Boston Marriage' is a term given to the situation common at the time when two, usually wealthy, women lived together with an independence they would not otherwise have in a relationship with a husband. The term was first coined in the Henry James novel The Bostonians and in fact his sister was in one such relationship.
Boston Marriages were not necessarily sexual relationships but in this play the ageing Anna, whose declining wealth and youth has prompted her to become the mistress of a wealthy financier, is attempting to rekindle a relationship with Claire who is seeking Anna's help in the seduction of a beautiful young socialite. This play is not strong on plot but the rapid banter and repartee between Claire and Anna is bawdy, lively and full of literary allusions and the performances by Amanda Muggleton and Rachel Gordon are superb.
They are supported by Helen Cassidy in the role of Anna's Scottish maid, Catherine, who is constantly ridiculed by the two, confusing both her name and her nationality. Catherine, or Bridie as she is often called, provides some of the best comic lines with her 'Lowlands' philosophy and sly sexual awareness.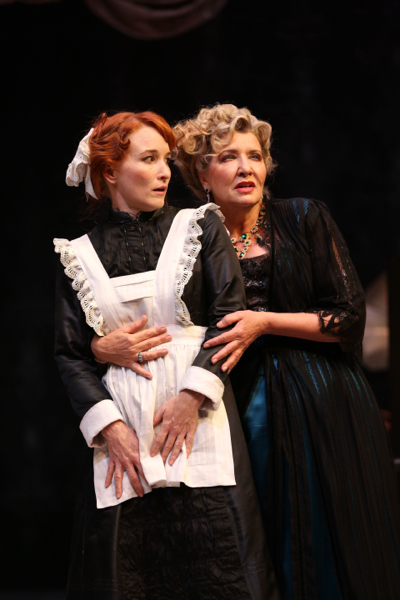 The Director, Andrea Moor, was one of the founders of Practical Aesthetics, Mamet's acting technique, in Australia. Mamet's influence on Moor is evident in this play because the dialogue is the action. She has compared this work of David Mamet's to Oscar Wilde in that the niceties conceal a "dark and lustful shadow". While Wilde usually has stronger plots, Mamet has a sharper edge as well as a few expletives and sympathy for the female characters that you would not have thought possible considering his prior works.
Boston Marriage kicks off what looks like a great season for the Queensland Theatre Company. It's on until February 15 at the Playhouse, Queensland Performing Arts Centre. Bookings: queenslandtheatre.com.au
We were guests at last night's opening performance and would like to thank Kath Rose & Associates for supplying the images. Photos by Rob Maccoll.