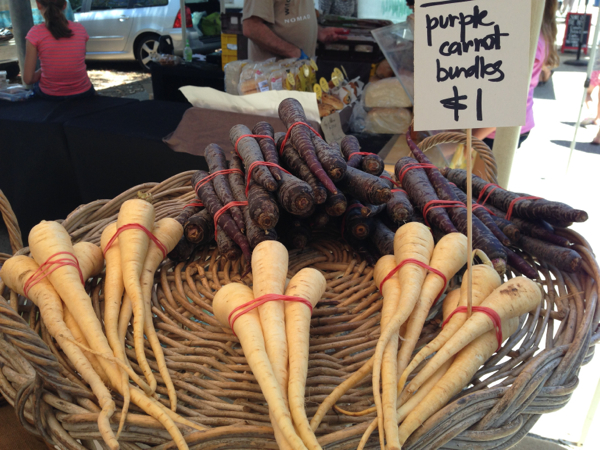 We've been living in Brisbane for most of this year but until now we've been so busy travelling the globe that we haven't had a chance to explore many of the markets on our home turf. We did try once to go to Jan Power's Farmers Market at the Powerhouse but we got our dates wrong – it opens on the second and fourth Saturday of the month and we were tricked by one of those months that just happens to have a fifth Saturday.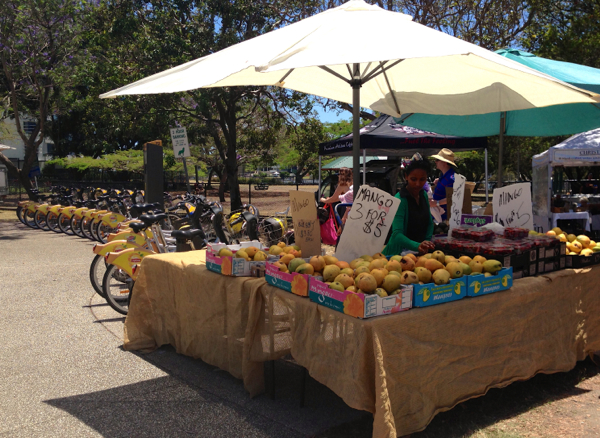 So, anyway, we finally got there at the weekend and we loved shopping at a market with such a broad range of products. We found everything we needed for the market basket, including meat, seafood, bread, fruit and vegetables, herbs in pots and a few little treats including some superb duck and caramelised onion pies.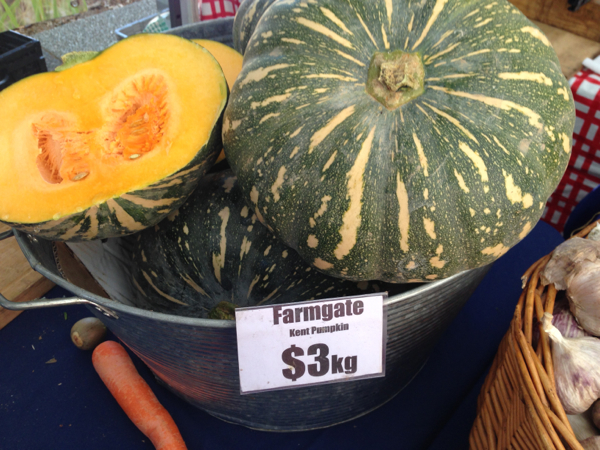 Not everything at the market is produced by the stallholder. As the market's website points out: "It is not a farmers market co-operative. We have a number of city folk selling too, and a lot of exotic products …" Nevertheless, it has a grass roots feel about it and there were plenty of happy producers up for a chat.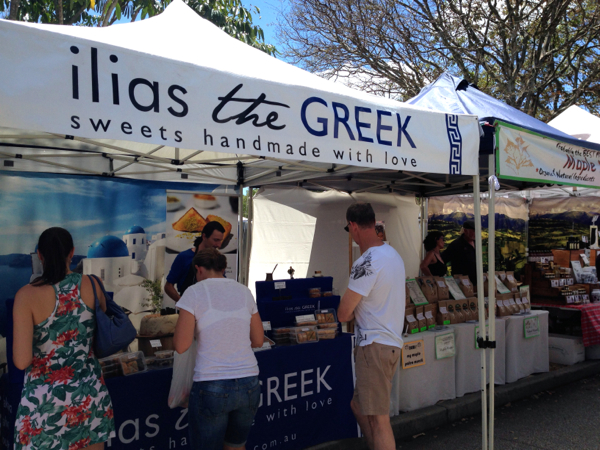 We smiled at one fruit and veg stall that was playing classical music and had a sign proclaiming that the produce was "grown to classical music and pollinated by native bees". We couldn't help but be won over by the enthusiasm of Tiff for her wild-caught barramundi, and we liked the fact that there was seating for anyone who wanted a snack or catch up.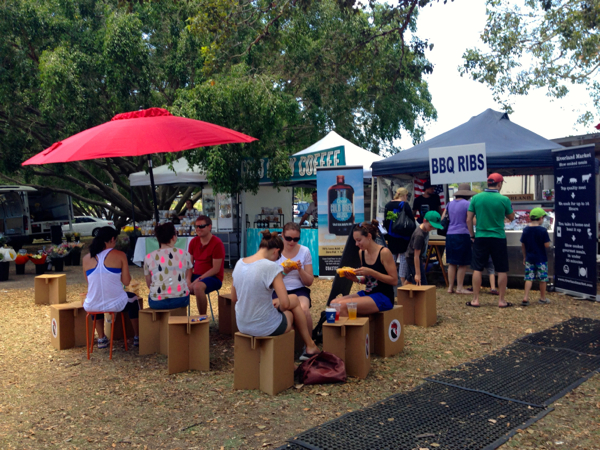 As well as Tiff's barramundi, we bought Stradbroke Island oysters from Rufus King Seafoods (polished off so fast we didn't have a chance to photograph them). How wonderful it was to enjoy them on our balcony from where we can almost see the island out of the corner of our eye.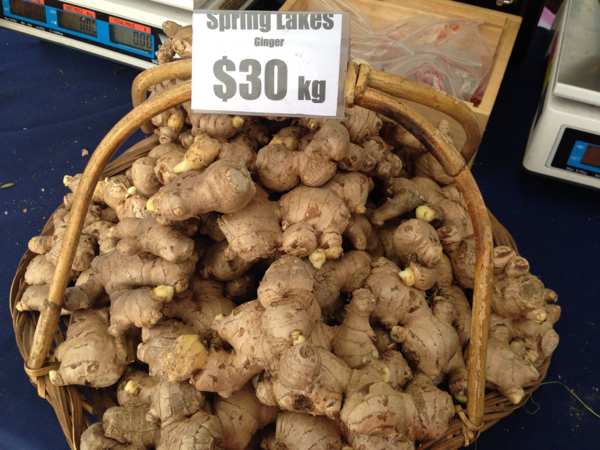 We bought mangoes and beautiful mushrooms, Bauer's Dutch cream potatoes, Suncoast lime cordial, exquisite little sun-ripened tomatoes, avocados direct from the farmer, and chicken, pistachio and Cognac terrine from French Sin.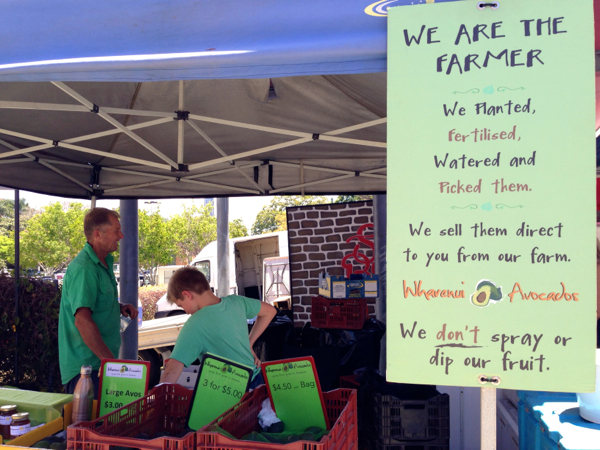 I first met Jan Power when I was editing the Food & Wine pages for The Canberra Times many moons ago. It's great to see how she has helped transform the Brisbane food scene and I'm sorry it's taken me so long to pop along to one of her markets. Jan also runs markets in Queen Street Mall, Manly and Mitchelton. We look forward to eating our way around them all.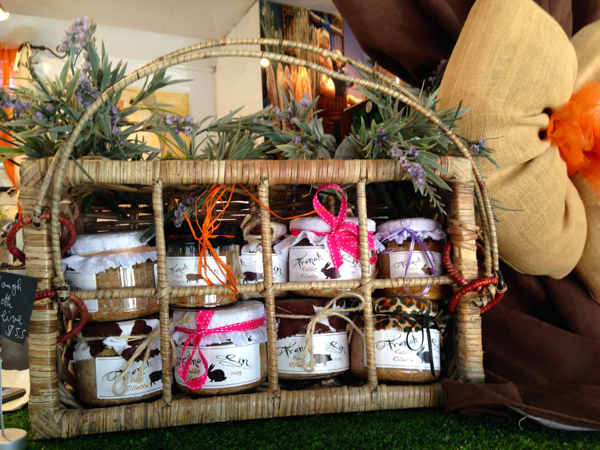 Fact File:
Jan Power's Farmers Markets
Powerhouse, Lamington Street, New Farm, 2nd & 4th Saturday of the month, 6am to 12 noon.
Queen Street Mall (bridge end), every Wednesday, 10am to 6pm.
Manly Esplanade (near pool), 3rd Saturday of the month, 6am to 12 noon.
Mitchelton, Blackwood Street, 1st Sunday of the month, 6am to 12 noon.
Visit: janpowersfarmersmarkets.com.au
Check out all these other fabulous markets we've visited around the world.