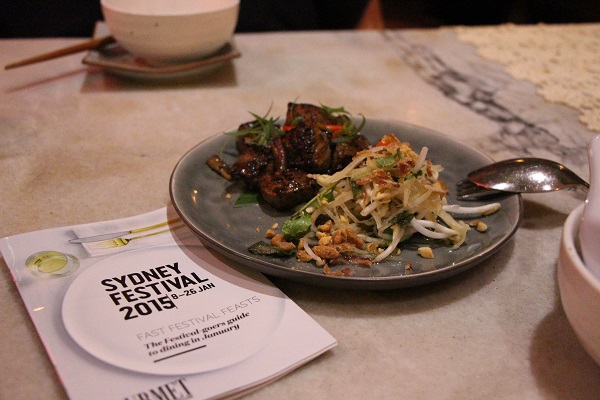 I've dined at Luke Nguyen's Fat Noodle restaurants in Sydney and Brisbane, devoured his cookbooks and television shows, and even been lucky enough to meet him in person. But until recently, I hadn't dined at Red Lantern, the restaurant that set him on the path to celebrity status.
Last month I was able to rectify that when Alise and I dined at Red Lantern on Riley (thanks to Alise for the photos in this post). If you haven't had a chance to dine at Red Lantern, Sydney Festival's Fast Festival Feasts program offers the perfect opportunity.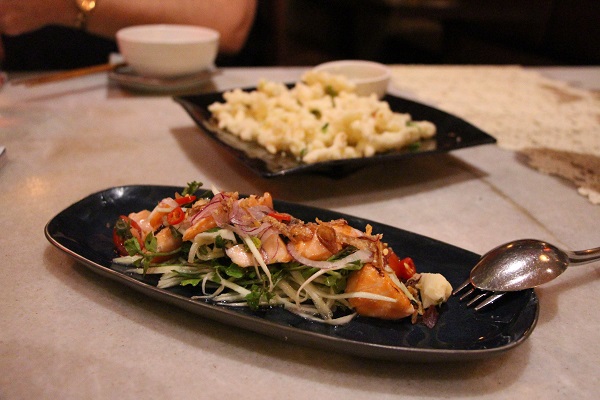 Nearly 50 restaurants are offering Fast Festival Feasts and it's a great opportunity to experience some of Sydney's leading restaurants for a very reasonable price. Red Lantern on Riley is offering a special $55 menu with a glass of wine and 5 shared dishes.
Now, let's first be clear about the location. Nguyen announced late last year that he will soon be closing his original Red Lantern restaurant in Crown Street. While he plans to open another restaurant shortly, he continues to operate Red Lantern on Riley and Red Lily Cocktail Bar.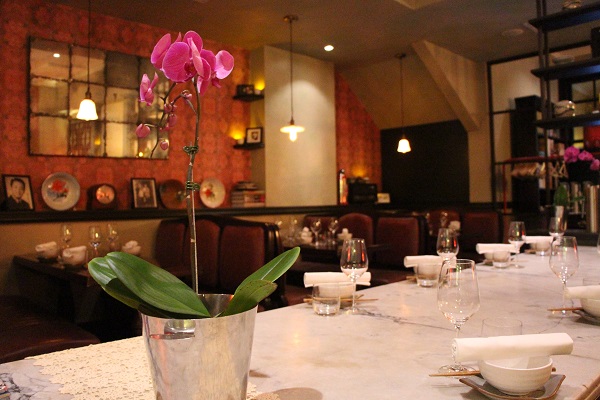 The design of Red Lantern on Riley echoes Vietnam's French colonial past. Dark and moody, it has booths with padded banquettes along one side, and dark wooden tables and bentwood chairs along the other. We sat on stools at a long marble communal table that runs down the centre of the room.
A subtle floral rose wallpaper, some family memorabilia, and a single orchid and lace cloth on the table provide a homely ambience. Right down the back of the restaurant and continuing the Indochine theme is the Red Lily Cocktail Bar.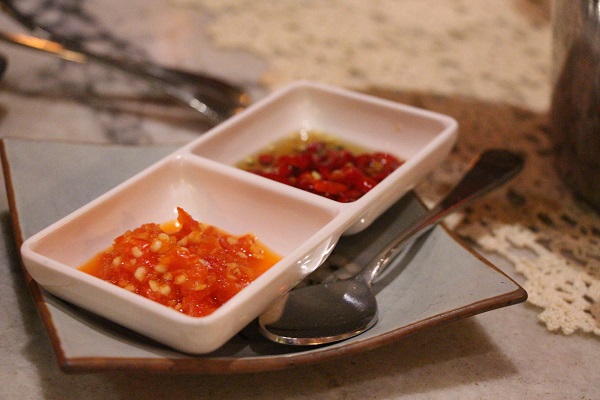 The restaurant offers all the favourites of the original Red Lantern but with a greater focus on shared dishes. The $55 Fast Festival Feasts menu includes the Chilli Salted Squid that is one of the restaurant's most popular dishes. Our favourite dish was the Black Angus strip loin wok tossed in oyster and sesame, perfect tender little cubes of beef with a lovely hint of garlic.
Other dishes included in the Festival menu are King prawns in a tomato and black pepper sauce, Chinese broccoli with black bean, and a dish created especially for the Festival, Char grilled King salmon with green mango, heart of palm, cherry tomato, watercress and Vietnamese herbs.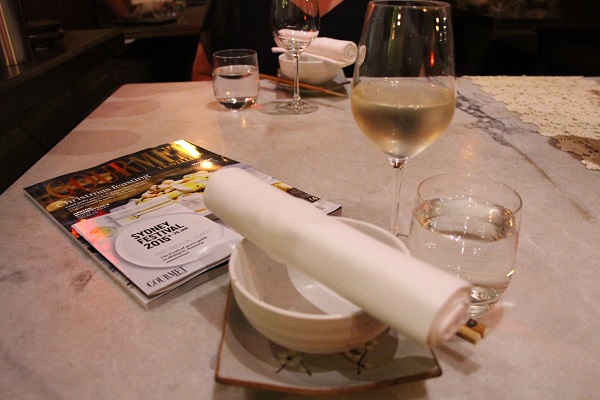 I love these clean fresh flavours that translate so beautifully from south-east Asia to our Australian table. Kick back with a glass of Red Lantern's house Sauvignon Blanc or Shiraz, included in the Festival menu, and enjoy all that Sydney has to offer on these long, summer days.
Red Lantern on Riley
60 Riley Street, Darlinghurst NSW 2010
+61 (0)2 9698 4355
Sydney Festival offer is $55, including glass of wine.
Closed Sunday and Monday.
Vegetarian option available.
www.redlantern.com.au
Christine and Alise dined as guests of the Sydney Festival.
Related Posts: Sydney Festival, Sokyo, Balla.