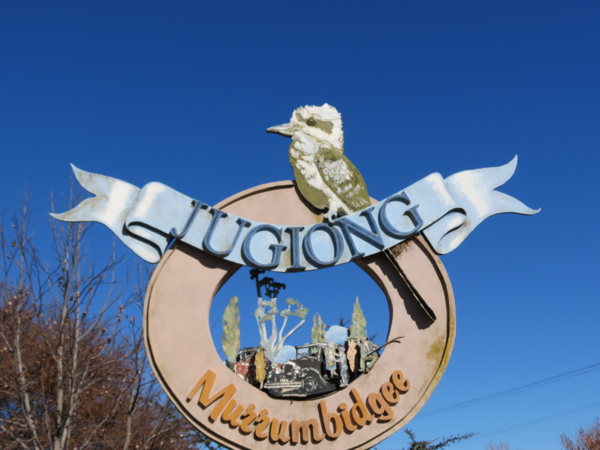 Jugiong (Aboriginal meaning "Valley of the crows") is a pretty little place with the Murrumbidgee River flowing through the town.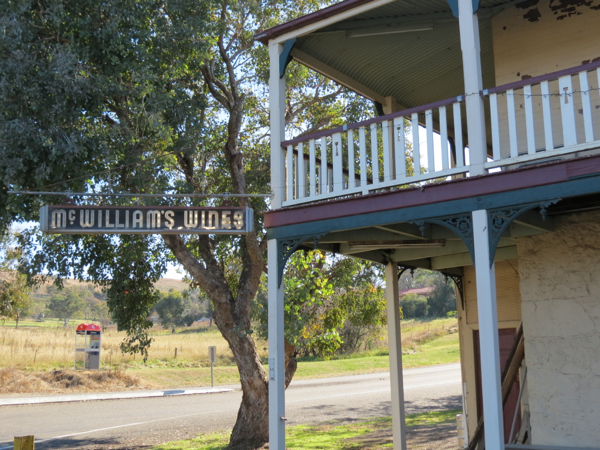 We pulled in for a bite to eat at the Long Track Pantry (see my earlier blog post) and were amused to see these sculptures beside the road.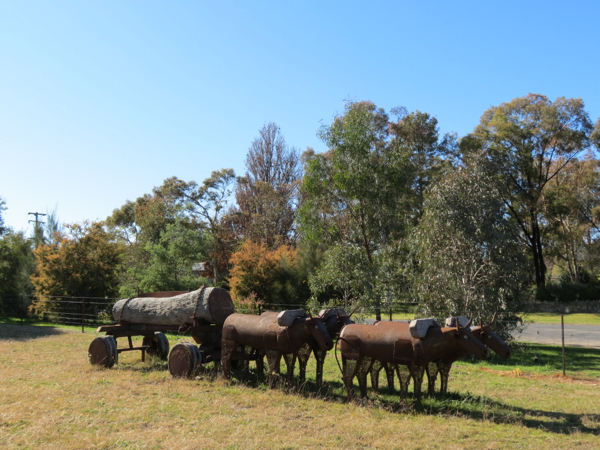 So many places now bypassed by major highways have decaying, disused service stations. I guess this is one way of putting an old service station (and a lot of 44 gallon drums) to use.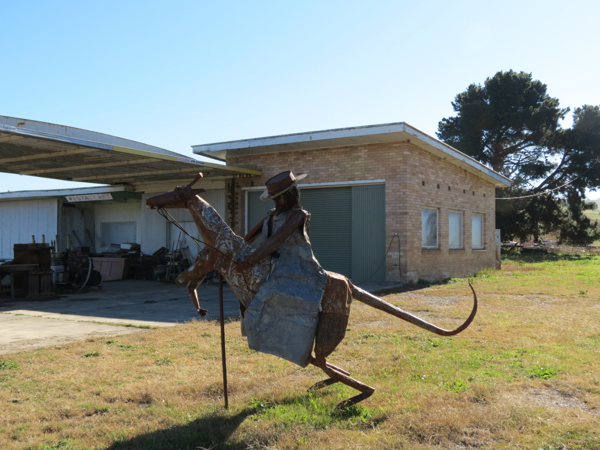 A sign tells us that these quirky pieces are the work of "award winning sculptor" Keith Simpson. It promises that if we turn at the next corner, we'll find "Moor at the Hut Gallery". Love it.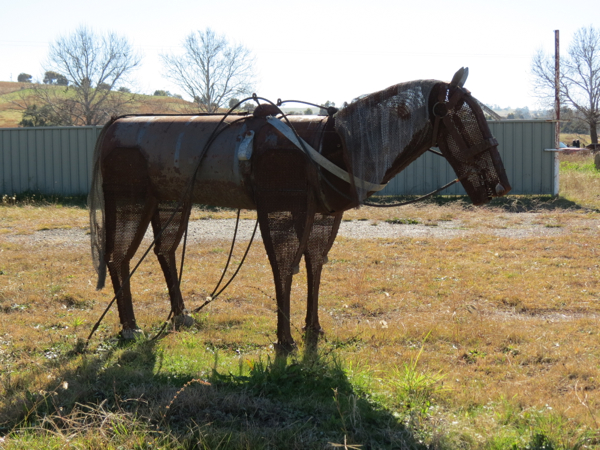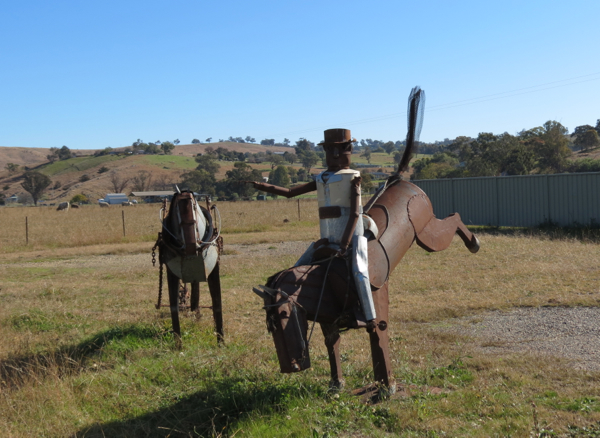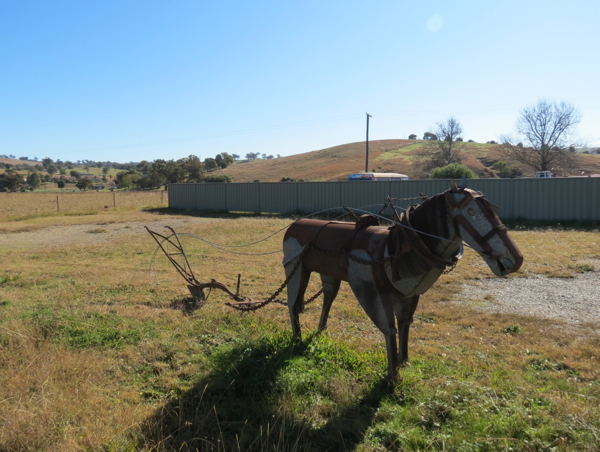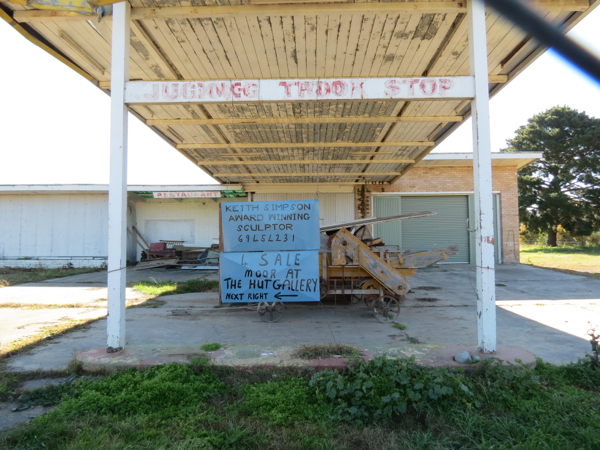 Related post: Long Track Pantry, Jugiong