Santa Fe, New Mexico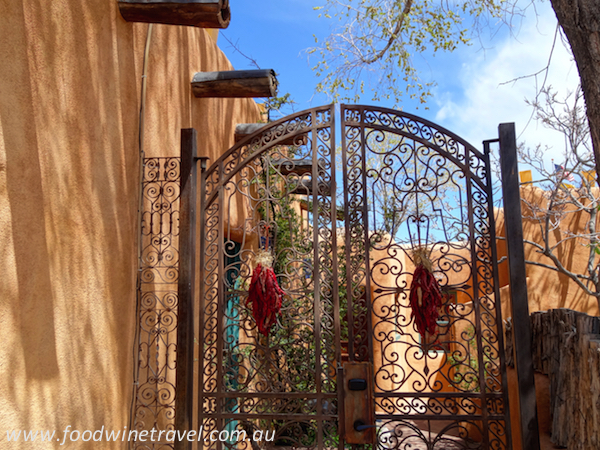 2014 was a great year for Food Wine Travel – one of the best yet. It was one of those years where we had a lot of pleasant surprises and ticked a lot of places off our wish list. One place that had long been on my wish list was Santa Fe, and I wasn't disappointed. It has lots of historical interest, some wonderful shops and art galleries, and most of all, a distinctive architectural style. How beautiful are all those low-slung earth-coloured buildings, many of them built from adobe, adorned with gorgeous flowers, dried chillies and brightly coloured artworks?
Montgomery, Alabama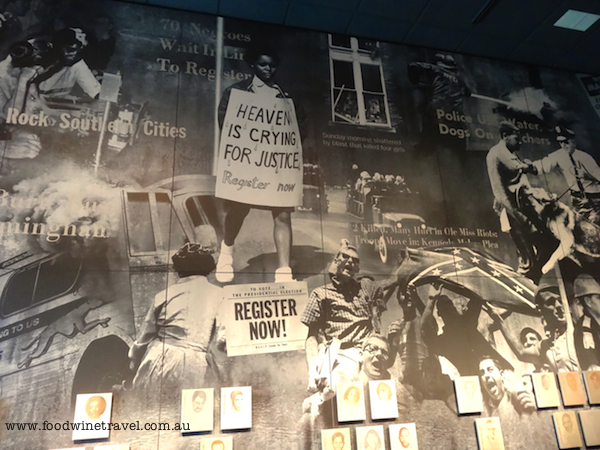 Let's face it, we probably wouldn't have visited Montgomery if the International Food, Wine & Travel Writers Association hadn't held its 2014 conference there. But what we discovered there makes me wonder why more Australians don't put it on their travel itineraries, for in many ways it is at the heart of the American story. It has a strong political, musical and literary heritage, great restaurants and a flourishing arts scene, including one of the world's largest Shakespeare festivals. But most importantly of all is its educational and very moving Civil Rights Trail. Our names are now on the wall at the Southern Poverty Law Centre, where we pledged to take a stand against hate, injustice and intolerance. And I still can't believe I stood at the kitchen table where Martin Luther King had his light-bulb moment.
Grand Canyon + Mohave Desert, USA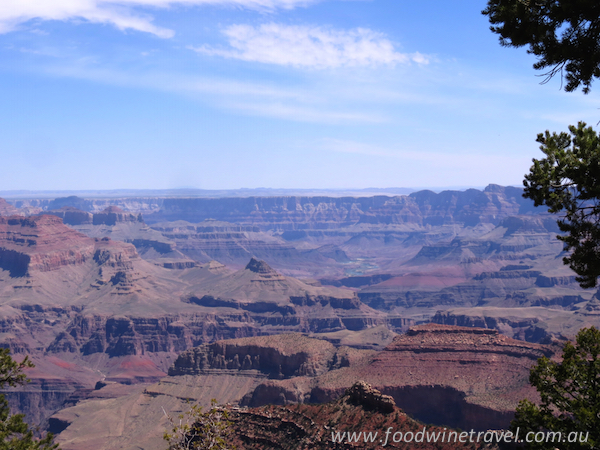 We picked up The Beast in Los Angeles and steered her across the desert as far as Albuquerque, New Mexico, stopping off at various points of interest along the way, including Sky City (a native American pueblo), a meteorite crater, Montezuma's Castle, beautiful Sedona and the Grand Canyon. I'd seen the Canyon once before and its patchwork of colours and sheer enormity was no less impressive the second time around.
Portland, Oregon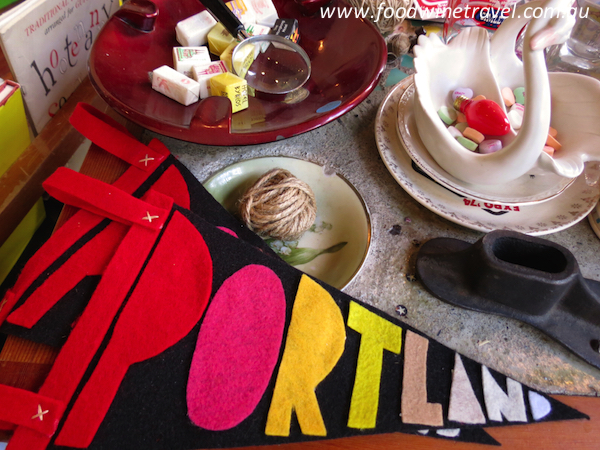 How much do I love thee, Portland? As much as all the backyard chickens (it's said in Portland that if your neighbour doesn't have chickens, he's suspected of being a Republican). As much as all the nude cyclists (the annual World Naked Bike Ride is a Portland tradition). And as much as all the beer that flows (Portland has a strong craft beer movement). Portland is quirky in the nicest possible way, has better public transport than most American cities, great restaurants, an excellent farmers market and one of the world's best bookshops. I love you Portland and I want to go back.
GranMonte Vineyard, Thailand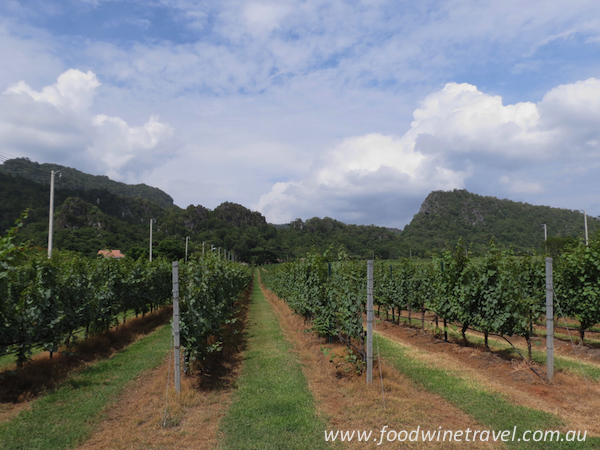 Who would have thought you could stay at a vineyard in Thailand? Who would have thought, what's more, that you could stay at a vineyard in Thailand that makes really good wine? The GranMonte vineyard is in the Asoke Valley, circled by mountains creating a cool pocket that allows the Lohitnavy family to make wines with remarkable finesse. Winemaker Nikki Lohitnavy studied winemaking in Australia and did a stint at Brown Brothers. The vineyard offers a complete tourism experience, with accommodation, meals on the deck or in the restaurant, a shop selling gourmet food and wine, and the opportunity to visit the nearby Khao Yai National Park.
Bordeaux & Burgundy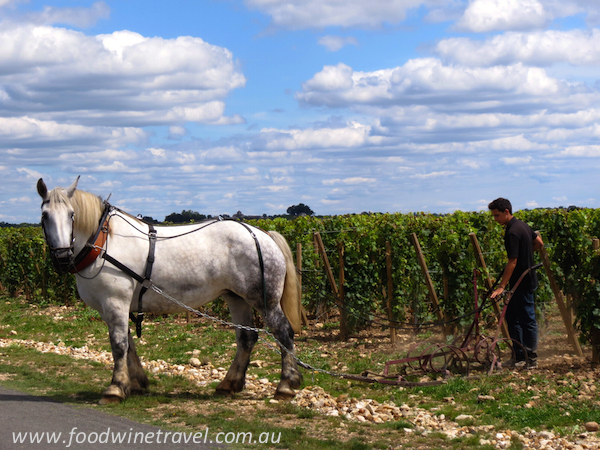 I'd been to France numerous times but, somewhat surprisingly, had never visited its greatest wine regions. We rectified that by renting a car and roaming around Bordeaux (above) and Burgundy, spotting vineyards that produce wines we can only dream about, and exploring beautiful towns and villages like Saint-Émilion, Dijon and Flavigny (where Chocolat was filmed). We spent a week at La Ferme de la Lochere, a lovely guesthouse and cooking school in Burgundy. And no, I didn't want to come home.
Istanbul & Gallipoli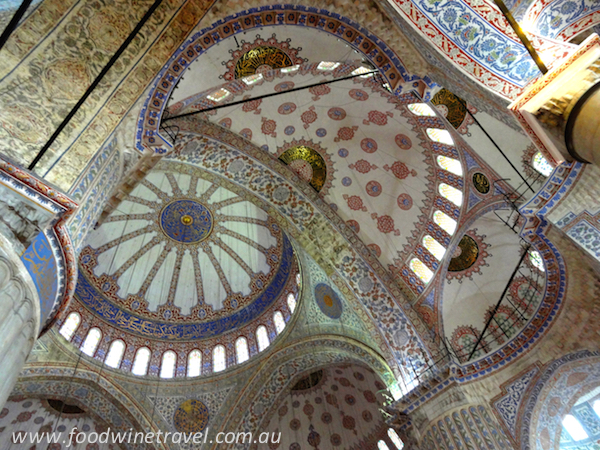 The column at left lists all the countries I've been to in my richly rewarding travelling life. In 2014 I added another country to the list … Turkey. I loved Istanbul – such a colourful and vibrant city with great food and so many historical points of interest. We spent an entire afternoon in Topkapi Palace alone, and that's not to mention the Blue Mosque or Hagia Sophia. The people were very friendly. Maurie wished he had a t-shirt that said "Yes I'm Australian and No I don't want to buy a carpet". Our trip to Turkey enabled us to fulfill a long-time dream in visiting Gallipoli, particularly poignant given the upcoming centenary of Australia's huge sacrifice there.
SeaDream II cruise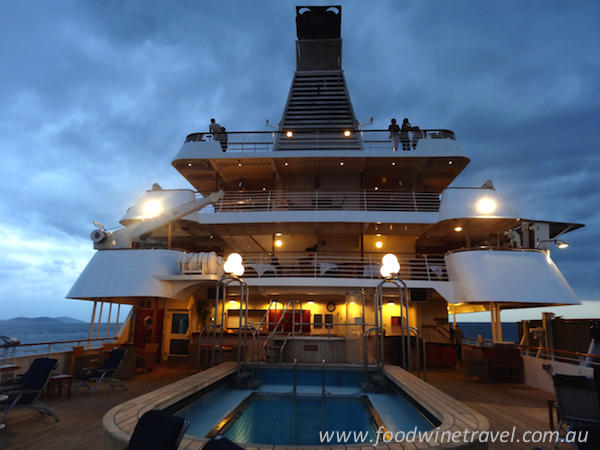 Somewhere in between Bordeaux and Burgundy (time-wise, not geographically speaking) we found ourselves cruising the Mediterranean on board SeaDream II, a luxury yacht that accommodates up to 112 guests and nearly as many crew. "Dream" is an understatement. The service is personalized and beyond reproach, and the food divine. We were guests of SeaDream as we sailed in azure Mediterranean waters, and traipsed around Greek islands with whitewashed houses and cobblestone streets.
One & Only The Palm Dubai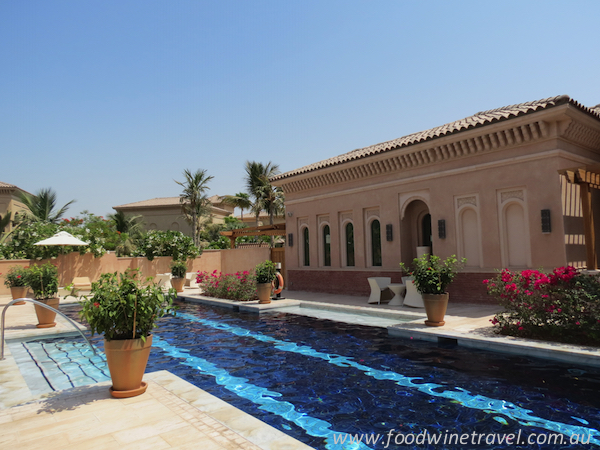 You know that picture of the man-made islands arranged into what looks like a palm tree from the air? On our way home from Europe in September, we spent five nights in the Arabian Disneyland that is Dubai, and we spent that time luxuriating at One & Only The Palm Dubai, a gorgeous resort at the tip of one of the palm fronds. The resort's vaulted spaces, arched windows and arabesque flourishes are inspired by Moorish and Andalusian architecture. It was like stepping into a setting from Arabian Nights.
World premiere of The Water Diviner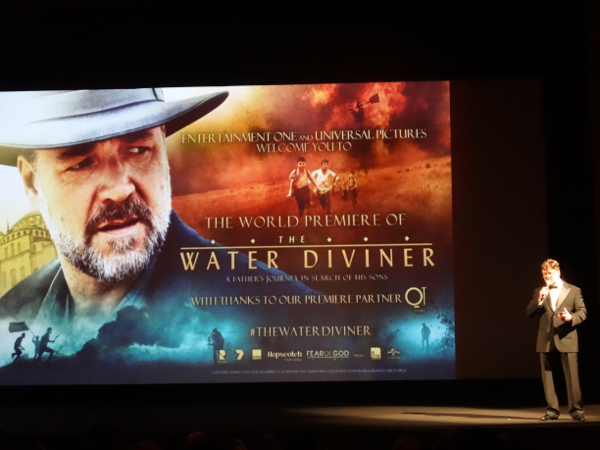 What a great way to round out the year. Through a sheer stroke of luck, we won a trip to Sydney for the world premiere of Russell Crowe's new film, The Water Diviner. It was a chance to hob nob with the stars and feel a little bit special as we were picked up from the airport in a chauffeur-driven car, walked the red carpet under the glittering lights of the State Theatre, and spent two nights at the very cool QT Hotel. I will be entering every competition I can from now on!
What was your travel highlight from 2014?