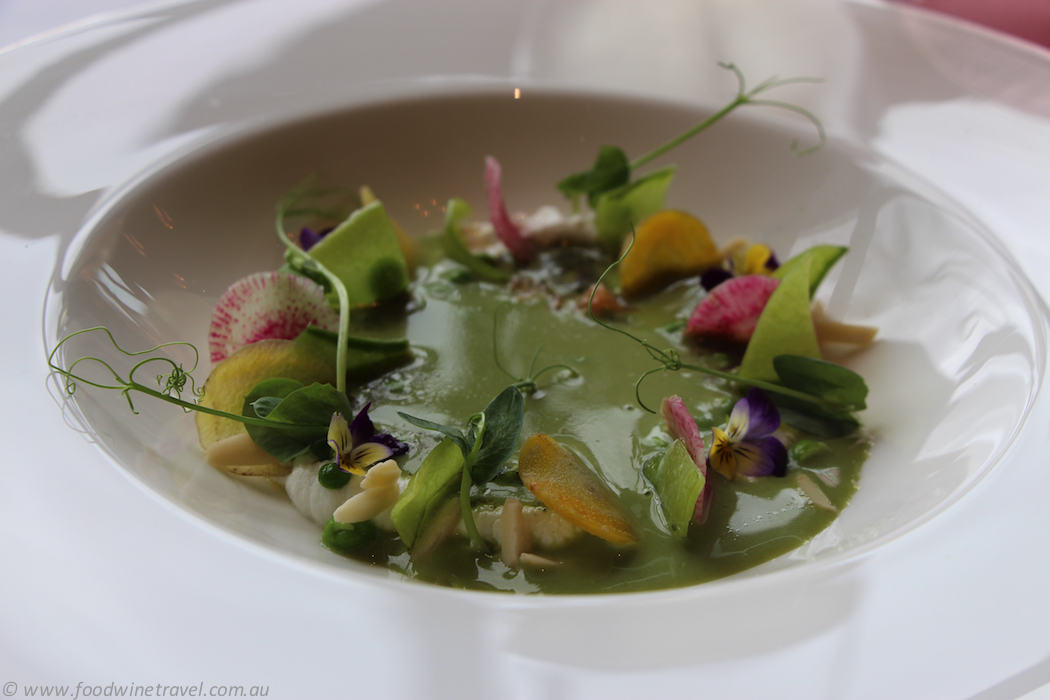 The Dining Room at the Park Hyatt in Sydney boasts the most exquisite location. Nestled beneath the Sydney Harbour Bridge, it faces one of the world's most iconic landmarks, the Sydney Opera House. Such idyllic surroundings command a beautiful setting within, and the restaurant doesn't disappoint. Despite gloomy weather outside, the restaurant glows. Bright white tablecloths adorn each table, with lilac glassware adding a touch of colour.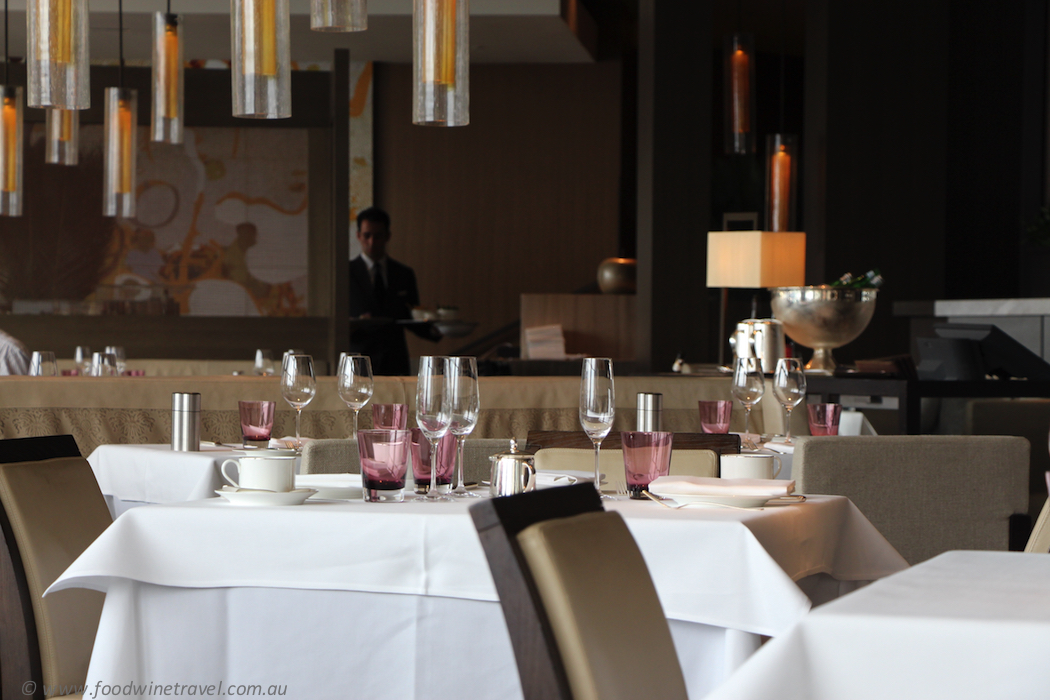 We're here to sample the Fast Festival Feasts offer ($55), as part of the Sydney Festival. We are warmly greeted and the service continues to shine throughout our visit. Looking out over the harbour as the ferries make their way into Circular Quay, I feel privileged to be sitting at one of the front tables with such a spectacular view.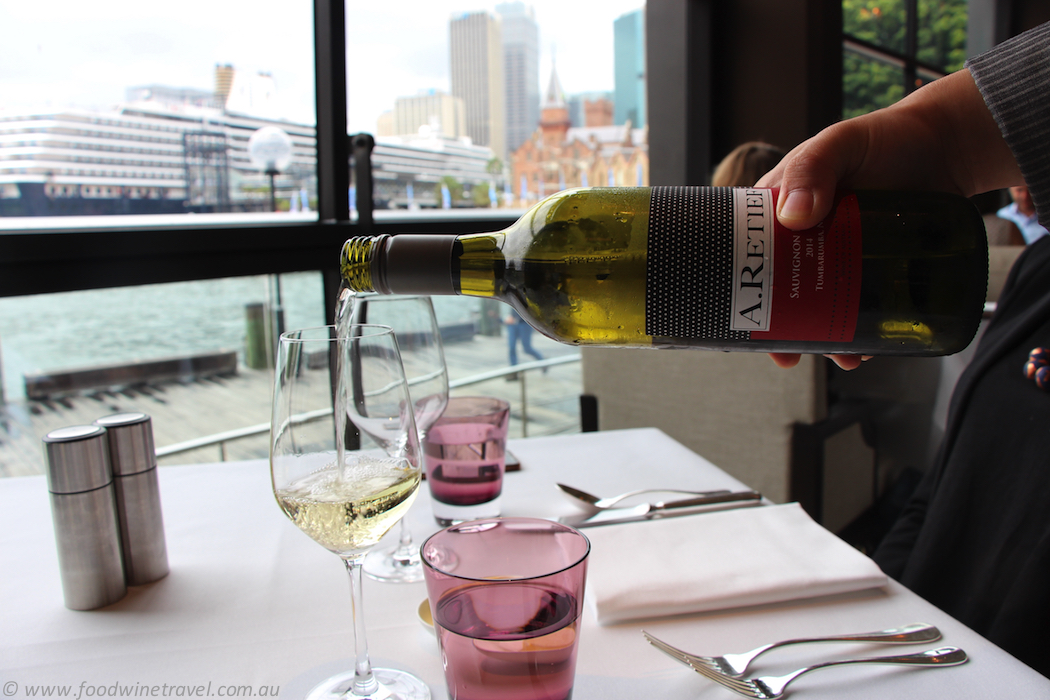 Executive Chef Franck Detrait's menu is mainly modern French cuisine. The Fast Festival Feasts menu features a set entrée and main plus a glass of wine. Vegetarian options are available upon request. Food doesn't have to be expensive to be beautiful, and this menu is the perfect example of that. The Festival offer is a great opportunity to dine at a beautiful restaurant without spending too much money.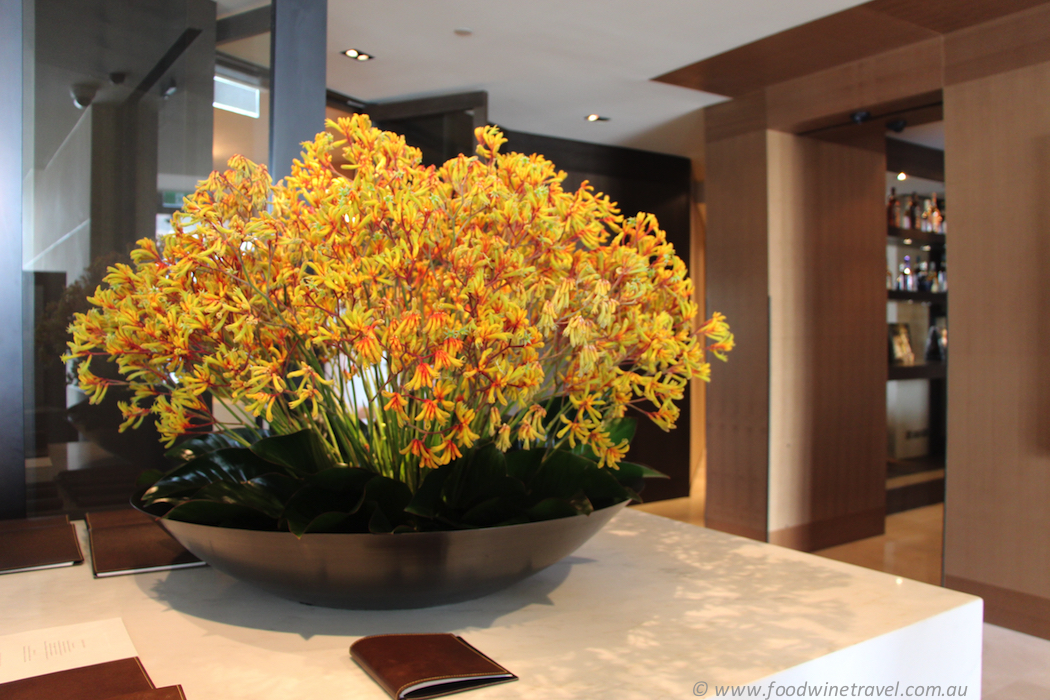 The Sweet pea and mint gazpacho entrée is as pretty as a picture. It doesn't resemble any gazpacho I've ever seen. From the kitchen comes a large white dish with a wreath of Jannei goat cheese studded with delicate slices of multi-coloured radish, snow pea and edible violets. These are quickly engulfed in the green liquid, expertly poured by our server and utterly delicious.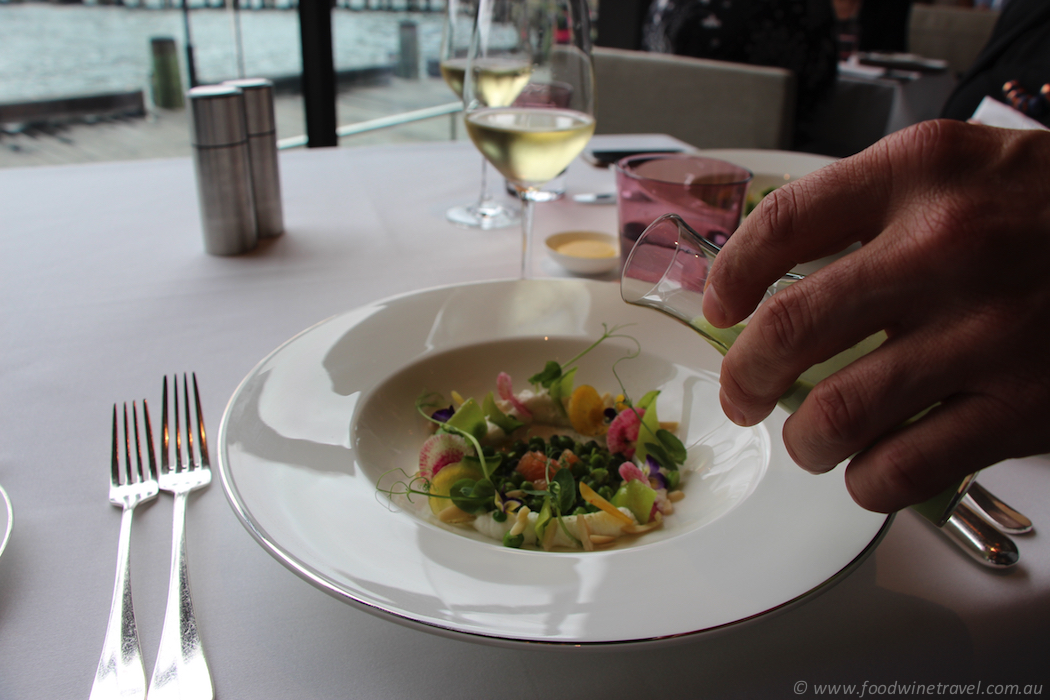 The main course is Tasmanian salmon, cooked to perfection, with sautéed pak choi, broccolini and assorted greens. It's an exercise in simplicity that just proves the mantra – less is more.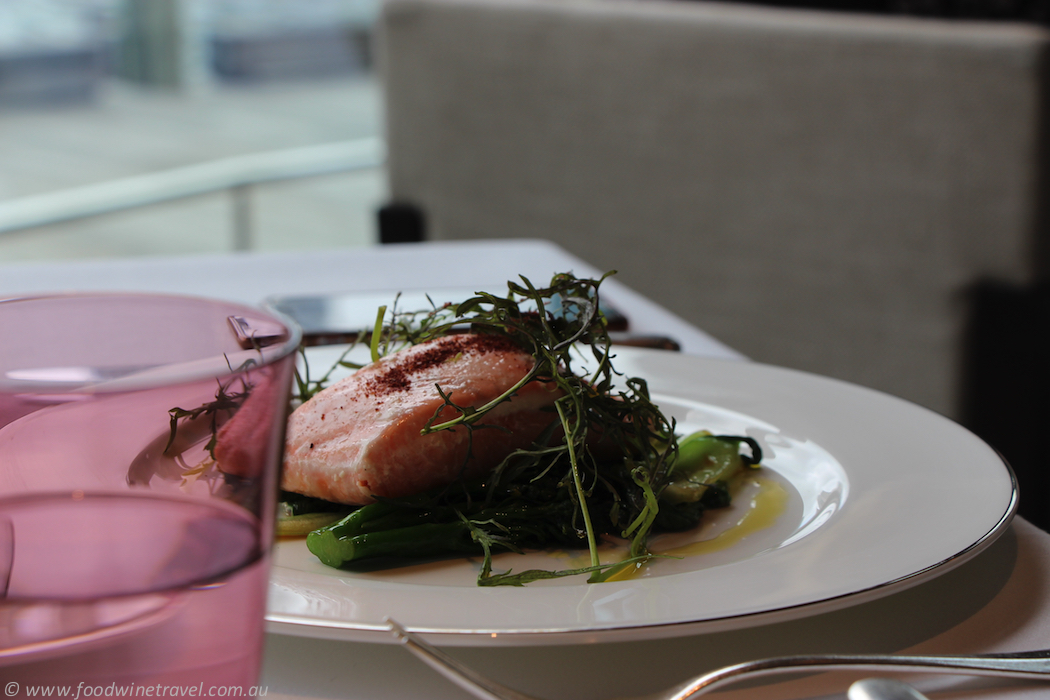 The sommelier has chosen a crisp and refreshing A. Retief 2014 Sauvignon Blanc from a boutique New South Wales producer, the perfect complement for the moist and succulent salmon. I could very easily while away the afternoon here, watching people pass by along the boardwalk, but alas I cannot. I will just have to come back – High Tea perhaps?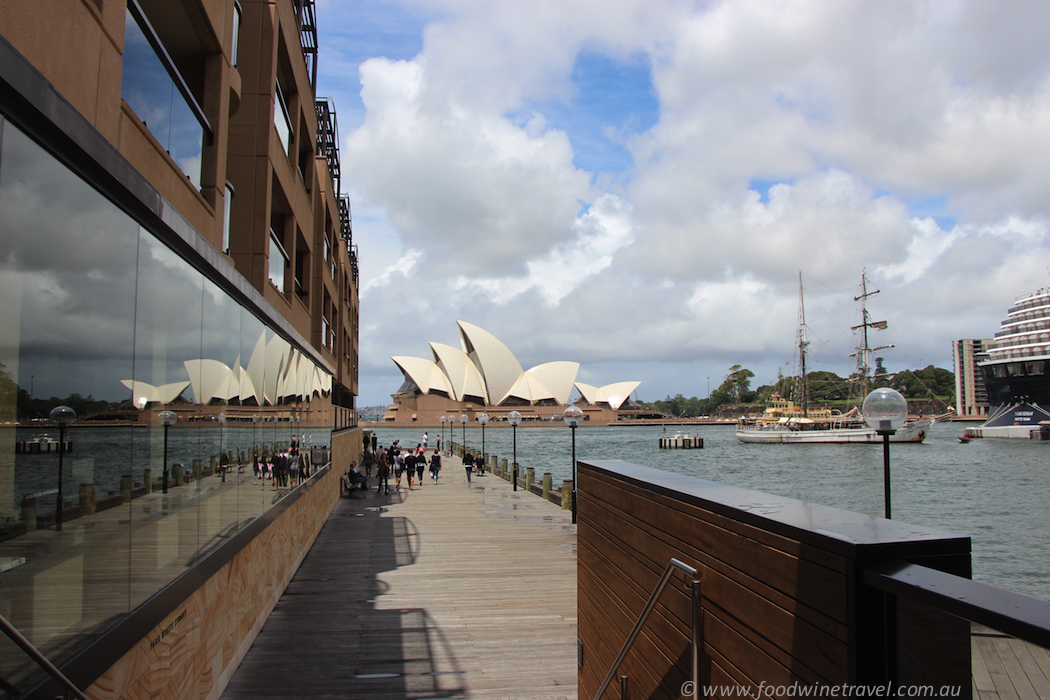 Fact File:
The Dining Room
Park Hyatt Sydney
7 Hickson Road, The Rocks
Sydney NSW
Australia
+61 (0)2 9256 1661
Sydney Festival menu: $55 per person for 2 courses and a glass of wine each.
What? Fast Festival Feasts.
Where? Various restaurants around Sydney.
When? Till January 26.
List of participating restaurants: www.sydneyfestival.org.au
Bookings direct to restaurants.
Food Wine Travel dined as guests of The Dining Room at the Park Hyatt.