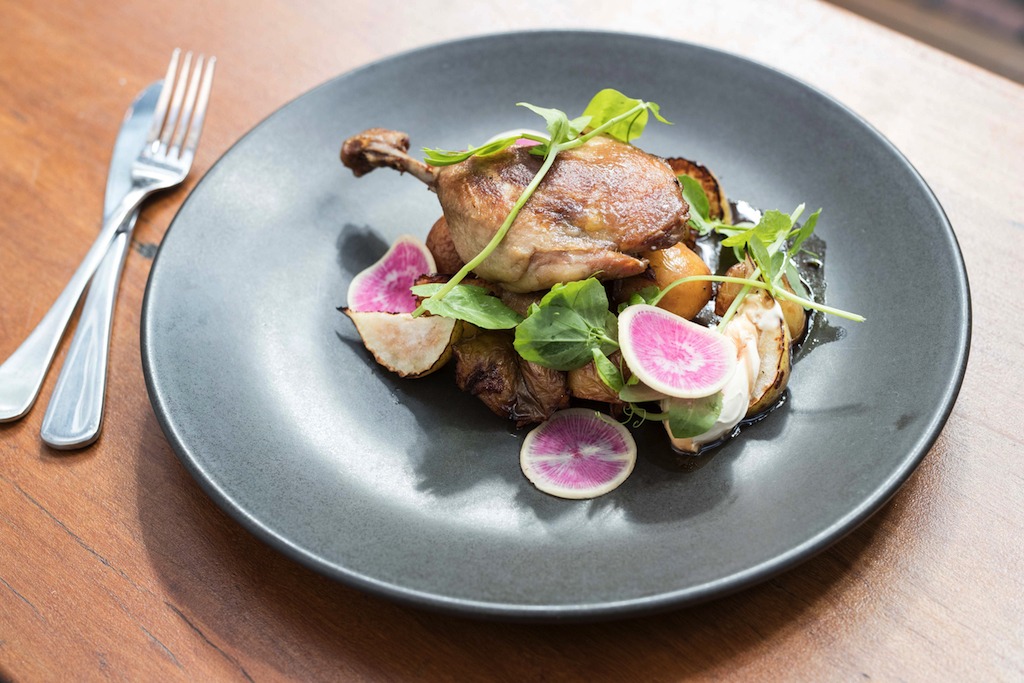 "It's the food that makes us happy," says Osbourne Hotel chef Ben King of the eclectic array of dishes on the hotel's new autumn menu. With flavours from Italy, Spain, Japan, Indonesia and other cuisines, and dishes ranging from pizzas, burgers and salads to chargrilled steaks and a la carte mains, there really is something for everyone on the menu of this sophisticated yet relaxed Fortitude Valley pub.
King previously worked with renowned Queensland chef Dominique Rizzo at Putia Pure Food Kitchen and he is passionate about using fresh, seasonal produce. His creativity and attention to detail was evident across all the dishes we sampled from the new menu.
They included starters such as Ham and cheese croquettes with jalapeño aioli; Sticky Asian pork belly bites; Szechuan calamari with hoisin and kewpie mayo; and Spicy chorizo meatballs with garlic roasted Turkish bread. ("Our Italian meatballs are a little bit spicy — we like them like that," he says.)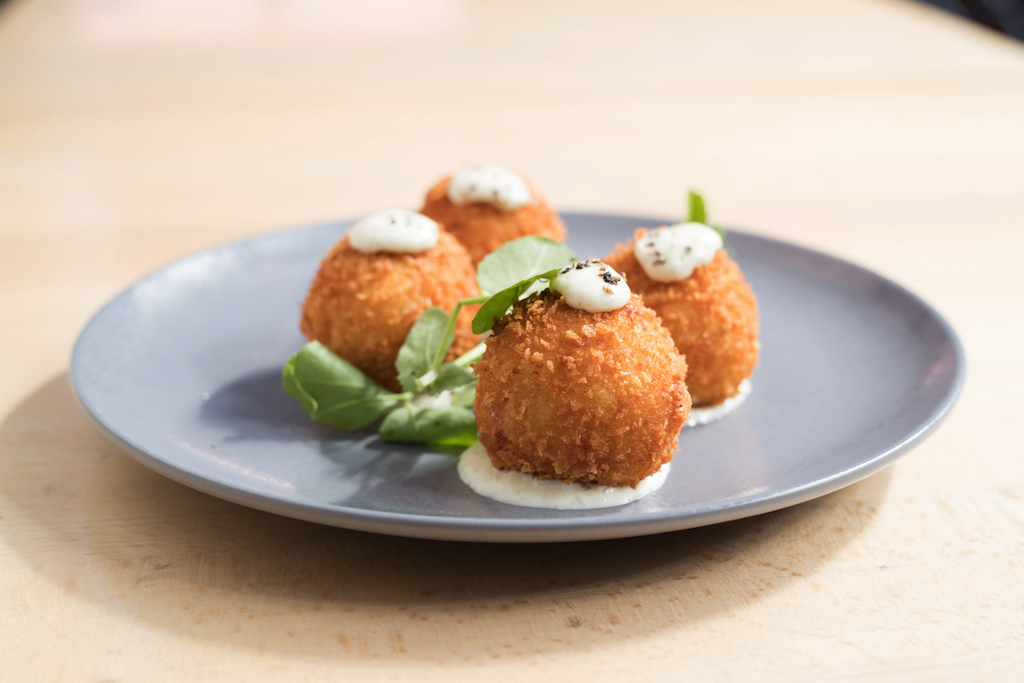 We were particularly impressed with the mains: Roast pumpkin and sage risotto with pecorino; Confit duck leg with pear, maple jus and chai-spiced crème fraiche; and melt-in-the-mouth Middle Eastern beef cheek with ras el hanout spiced cauliflower purée and pomegranate salad. The beef is cooked all night at a very low temperature and is so tender it literally falls off the fork.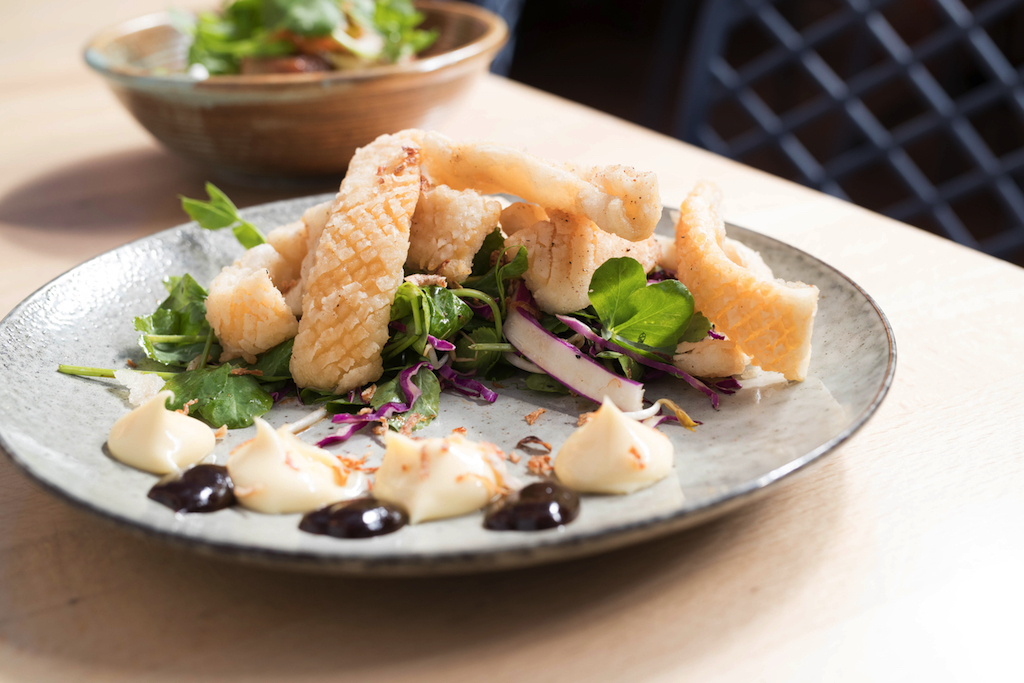 The dessert menu has two to choose from: Crème caramel banoffee and a tasting plate called "Shared textures of chocolate". The latter is a real treat for anyone who loves chocolate as it has chocolate fondant with chocolate ganache, little chunks of chocolate rocky road, chocolate "sand", raspberries and cream.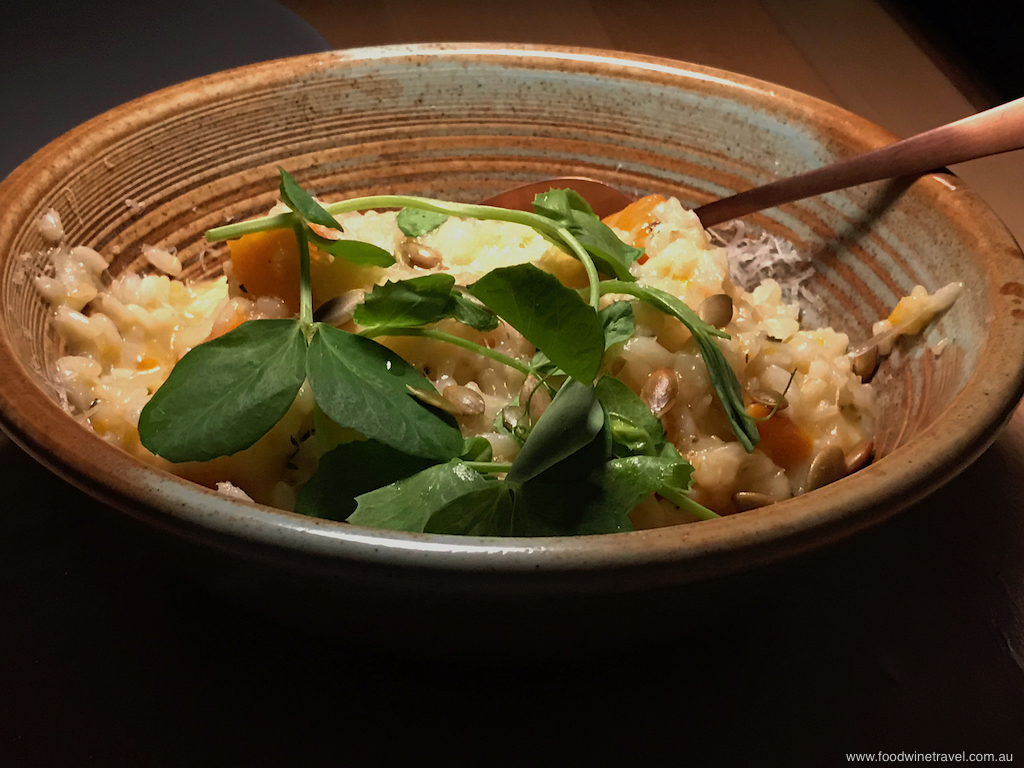 "We've sourced all our ingredients from local providers and all our food is made on site," says King. And by this he means everything, right down to grinding the spices for the Szechuan calamari and making all their own sauces, including the hoisin.
"I'm proud of this food," says King. "It's why I get out of bed in the morning."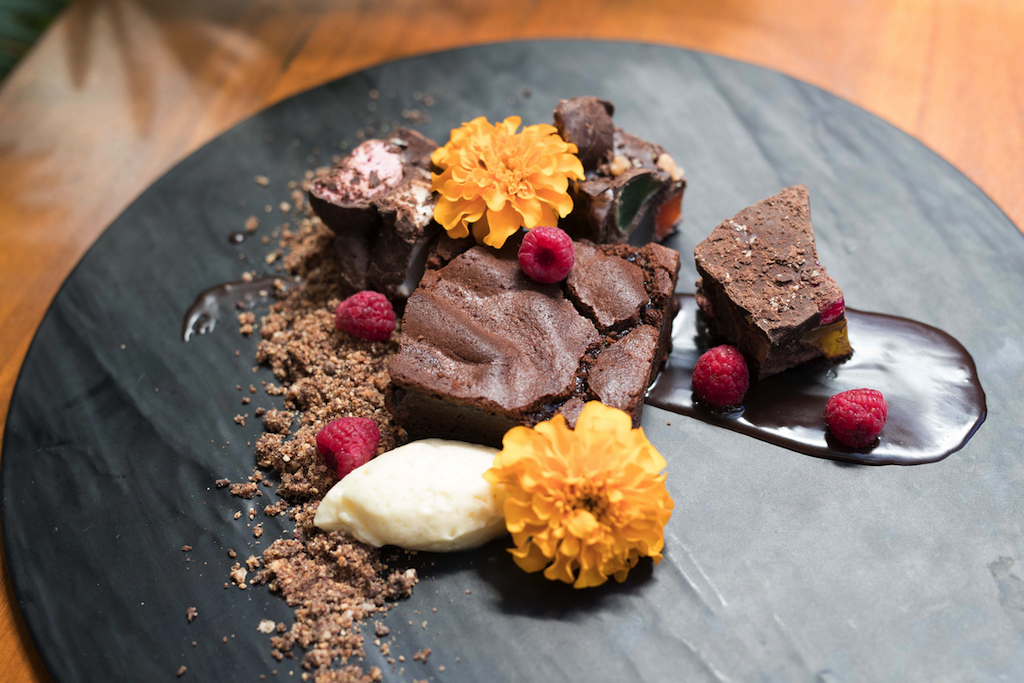 We drank Howard Park 2017 Mount Barker Riesling, which has a fine citrus acidity that complemented the starters nicely, and Torbreck 2017 Barossa Valley Woodcutter's Shiraz, an elegant, medium-bodied red that went beautifully with the duck and the beef.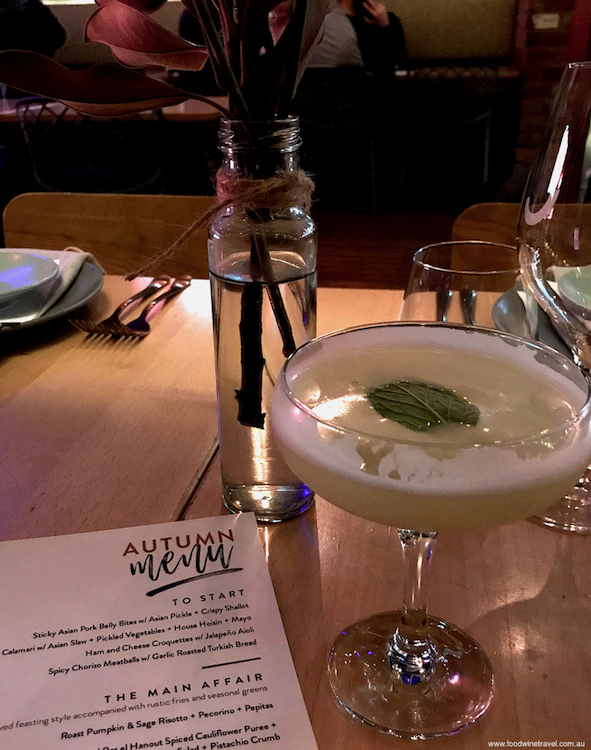 We were greeted with a refreshing Southside cocktail made from Tanqueray gin, lime juice, and mint. The cocktail was a nod to the hotel's upcoming "gin month" which has various gin-related events in June, including the launch of Four Pillars 2019 Bloody Shiraz Gin on June 1, World Gin Day on June 8 and a free gin masterclass on June 30.
If you go:
Osbourne Hotel
Corner Ann & Constance Street
Fortitude Valley QLD 4006
Australia
Tel: +61 (0)7 3252 9833
www.osbournehotel.com.au
Food Wine Travel was a guest at the Osbourne Hotel's Autumn menu tasting.
Photos are our own where indicated; lead photo and photos 3, 4 & 6 supplied by the Osbourne Hotel and used with the hotel's permission.