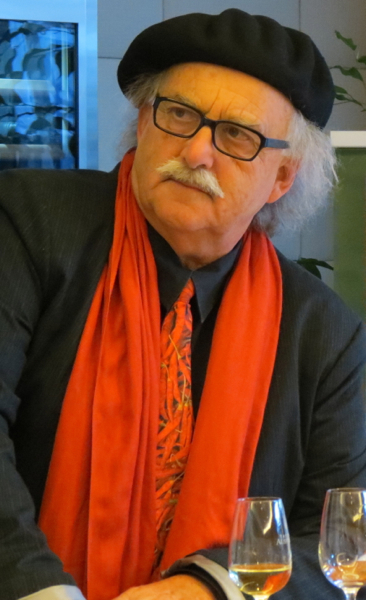 It's a decade since Ian Parmenter appeared on our TV screens as a presenter of the ABC's Consuming Passions segment – his fame preceding today's era of the celebrity TV chef – and yet his image is still unmistakeable.
With his trademark beret and a glass of wine in hand, he is the epitome of a bon vivant, sharing his passion for food and wine with anyone who will listen.
For the past 15 years he has directed the hugely successful Tasting Australia, an international food and wine festival held biennially in Adelaide.
This year was Parmenter's last Tasting Australia and he hasn't announced where he will take his event management skills to next, but you can be sure that whatever he turns his hand to, it will involve food and wine.
Parmenter was a keen amateur cook when he started doing Consuming Passions – his repertoire, not surprisingly, has widened considerably since then. These days, he also produces wine, from his own vineyard in Western Australia's Margaret River region.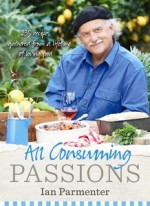 He has a string of books and recipe collections to his credit. The most recent, All Consuming Passions (ABC Books, $27.99) draws on more than 200 of the recipes that he has collected and invented over a lifetime.
The collection says much about his attitude to cooking, which is that cooking should be fun, and that dishes should be made with a minimum of fuss. The recipe here, in which a classic Italian risotto is given an Aussie twist, exemplifies both philosophies.
As Parmenter always said in his television sign-off, Bon appétit.
All Consuming Passions is available through Fishpond with free postage anywhere in Australia.
PUMPKIN AND BLUE CHEESE RISOTTO
Serves 4
600 – 700g pumpkin (or other), peeled and seeds removed, cut into 2.5-3cm chunks
Large pinch sea salt
2 tablespoon extra virgin olive oil
about 1 litre chicken stock
1 small onion, finely chopped
2 cups arborio rice
150g blue cheese, cubed
¼ teaspoon freshly ground black pepper
1 tablespoon butter
2 tablespoons finely chopped fresh parsley
Preheat oven to 200 deg C. Place pumpkin in a baking tray and sprinkle with sea salt. Pour over a little olive oil and roast on the centre shelf of oven, until the pumpkin is cooked and well browned, about 20 minutes. Keep the pumpkin warm until you are ready to mix it into the risotto.
In a medium saucepan, bring the chicken stock to the boil and simmer it on very low heat.
Fry the onion in remaining olive oil in a large sauté pan on low heat, until it starts to brown. Add the rice and continue frying for 1 to 2 minutes, taking care not to burn the onion. Add a ladle of the stock and cook, stirring the rice constantly with a metal spoon. Continue to add the stock as it is absorbed into the rice, until the rice is cooked. It should be firm to the bite, but not chalky. The risotto should be moist and creamy.
Quickly stir in the blue cheese, pepper and the butter, then carefully fold in the cubes of roasted pumpkin.
Serve risotto sprinkled with the parsley.
Recipe from All Consuming Passions by Ian Parmenter.