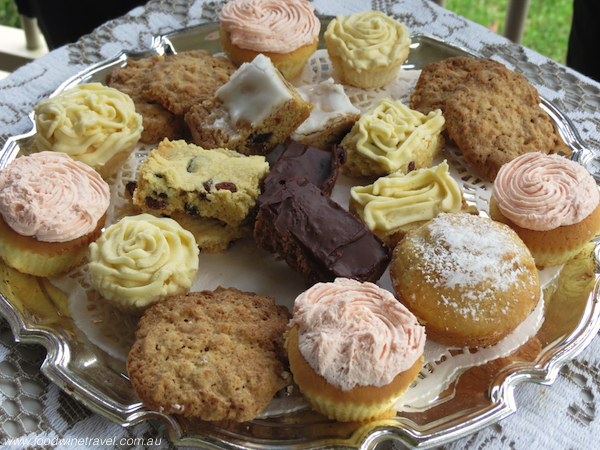 When we did the Dayboro Heritage Trail, a free event as part of the "Explore Moreton Bay by Walking in May" program, we were surprised that it included morning tea, and doubly surprised at how good it was.
It's not often that you get treated to a spread like the one that the ladies from the Dayboro District Historical Society put on. Literally everything was homemade, from the sandwiches to the cupcakes, the slices and even the fantastic baba ganoush (smoked eggplant dip).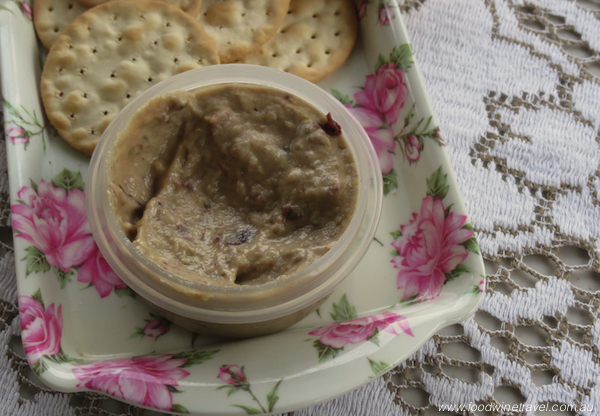 We loved the dainty sandwiches filled with egg and tomato relish, an utterly delicious combo. The cupcakes looked and tasted beautiful, and the slices were ones I recognised from the Day to Day Cookery Book used in our home economics classes at high school.
It was served on a lace-covered table on the veranda of the Tourist Information Centre, originally a 1900 worker's cottage. A small group of volunteers from the Dayboro District Historical Society keep the Information Centre running seven days a week, a remarkable achievement.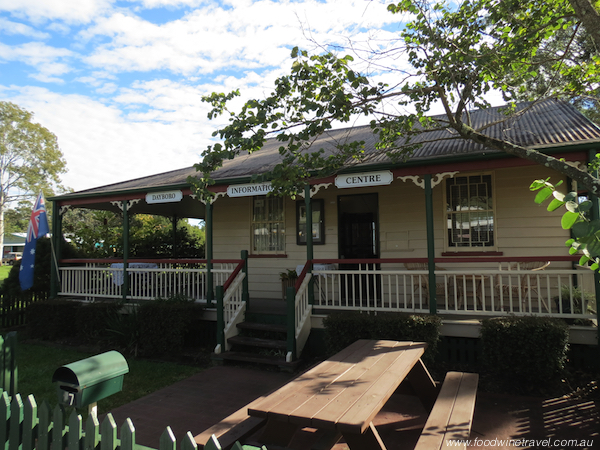 All this deliciousness deserved at least some small contribution (not that any was asked for or expected). I made sure I bought some of the Rosella Jam that the ladies were selling. Now that's also something you don't often see anymore, isn't it?
You might also like: Walking The Dayboro Heritage Trail, Dayboro Day Festival, Dayboro Tea House, Dayboro Butchery.