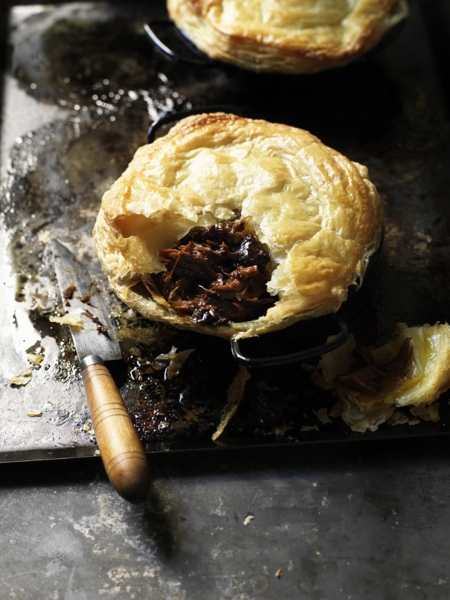 What is it about lamb shanks that everybody loves?
A recipe for slow-cooked lamb shanks that I ran in the winter of 2012 continues to be Food Wine Travel's most popular recipe. It gets an extraordinary number of hits and people just seem to love its rich, hearty flavour and meat that practically falls off the bone.
So, not surprisingly, I'm always on the lookout for lamb shank recipes and here I've found one that's a little bit unique. These Lamb Shank and Prune Pies are from a fabulous book called Colour of Maroc, whose authors, Rob and Sophia Palmer, describe it as a "true celebration of both Morocco and Australia all wrapped up in a flaky golden pastry".
In the recipe, the meat is pulled off the bone and combined with prunes and fragrant Moroccan spices in mouth-watering pies … perfect as the weather gets cooler.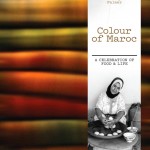 Morocco has long fascinated me, even though I haven't had an opportunity yet to explore its riches. So I'm enjoying doing some armchair travel with Colour of Maroc, published by Murdoch Books.
It's a beautiful book, with evocative photos of people, places, gorgeous buildings and delicious food, printed on quality matt paper that is lovely to touch.
Rob Palmer is a Sydney photographer responsible for most of the photos. His wife Sophia was born to a Moroccan mother and French father, and spent the first 13 years of her life in Casablanca.
Morocco has a rich and varied cuisine that reflects its many influences: from Berber tagines to Arabic-influenced b'stilla, couscous from the Ottoman Turks and contemporary dishes that blend French techniques and flavours with traditional Moroccan recipes.
The Palmers capture the essence of Morocco and its food beautifully, inspiring me to get cracking and put it higher on my 'must visit' list.
Related post: Slow Cooked Lamb Shanks.
Visit the Colour of Maroc website.
LAMB SHANK AND PRUNE PIES
Serves 4
2 tbsp plain (all-purpose) flour
Sea salt flakes and black pepper, to season
6 lamb shanks
2 tbsp olive oil
2 large brown onions, chopped
1 tbsp ras el hanout
2 cinnamon sticks
150g/5½ oz pitted prunes
¼ preserved lemon, pulp discarded, rind rinsed and finely chopped
1 tbsp honey
½ cup/125ml/4 fl oz red wine
1 tbsp harissa
Large pinch saffron threads, soaked in ¼ cup boiling water
1 cup/250ml/9 fl oz water
2 sheets frozen puff pastry, thawed
Preheat an oven to 150°C/300°F/Gas 2. Place the lamb shanks and flour in a large bowl. Season with salt and pepper. Toss together to coat shanks evenly with the seasoned flour.
Heat half of the oil in a large flameproof casserole dish over a medium heat. Brown the lamb on all sides. Transfer lamb to a heatproof plate then wipe the dish clean of any excess oil using paper towels.
Reduce heat to low and add the remaining oil to the same dish. Add the onion and cook, stirring occasionally, for 10 minutes or until softened but not browned. Stir in the spices and cook for 1–2 minutes or until fragrant. Return the browned lamb to the dish and add the prunes and preserved lemon rind.
Whisk together the honey, wine, harissa, saffron and its soaking liquid and water in a jug. Pour the mixture over the lamb. Place a piece of non-stick baking paper over the surface of the lamb mixture and cover with a lid. Cook in oven for 2½ hours or until the meat is falling off the bone.
Remove dish from the oven and transfer lamb shanks to a heatproof plate, cool slightly, then remove all meat from the bones and tear into large pieces. Skim any excess fat from the surface of the sauce in the dish. Combine the meat and sauce and then divide among 4 x 1½ cup/125ml/4 fl oz capacity ovenproof dishes. Place dishes on a baking tray and set aside to cool to room temperature.
Increase the oven temperature to 200°C/400°F/Gas 6. Cut 4 x 12cm/4½ in rounds of pastry from the pastry. Use rounds to top lamb filling in dishes. Gently press pastry edges to rim of dishes to seal. Bake pies in oven for 15–20 minutes or until the pastry is cooked, puffed and golden. Serve immediately.
Recipe and images from Colour of Maroc by Rob and Sophia Palmer, reprinted with permission of Murdoch Books.