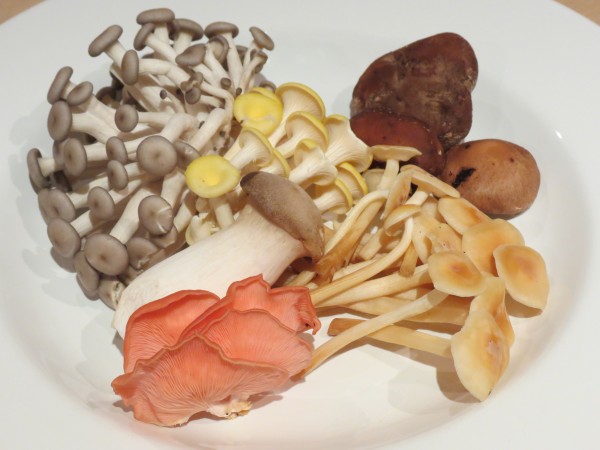 I wonder why anyone would buy "ordinary" mushrooms when you can buy mushrooms as beautiful as the exotic varieties sold by Li-Sun Exotic Mushrooms.
This Southern Highlands grower produces an impressive range of mushrooms in a disused railway tunnel between Mittagong and Bowral.
In the 1950s, the tunnel became one of the first cultivated mushroom farms in Australia. In 1987, it was taken over by Dr Noel Arrold, a microbiologist who proceeded to develop new mushroom varieties for the Australian market.
The first variety grown was the Swiss Brown mushroom, followed by Asian varieties such as Shiitake, Oyster, Shimejii and Wood Ear.
The mushrooms thrive in the cool, damp, dimly lit tunnel, as you can see from the beautiful photos on the Li-Sun website.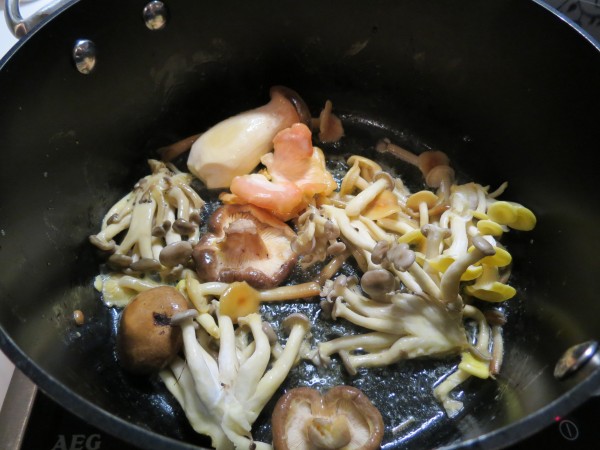 Li-Sun regularly has a stall at the Capital Region Farmers Market and I couldn't resist their mixed tray containing Enoki, Oyster and the very striking King Brown mushroom.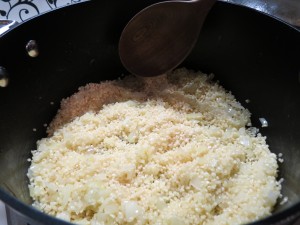 Along with the tray came a recipe for Mushroom and Pancetta Risotto, which I adapted slightly to create the recipe here.
The original recipe contained pancetta, chicken stock and white wine which I eliminated to accommodate the tastes of various family members (not mine, I might add!)
I used vegetable stock instead, adding the simmering liquid to the rice spoonful by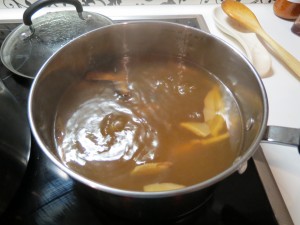 spoonful, stirring the mixture until each spoonful was absorbed before adding the next.
It took about 20 minutes for the whole dish to come together.
Because I had eliminated the pancetta and wine, I threw in a generous handful of dried porcini mushrooms to boost the flavour.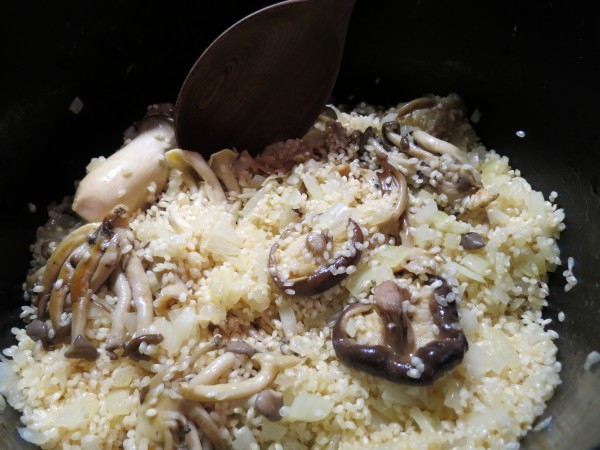 But the gorgeous Li-Sun mushrooms were the real stars.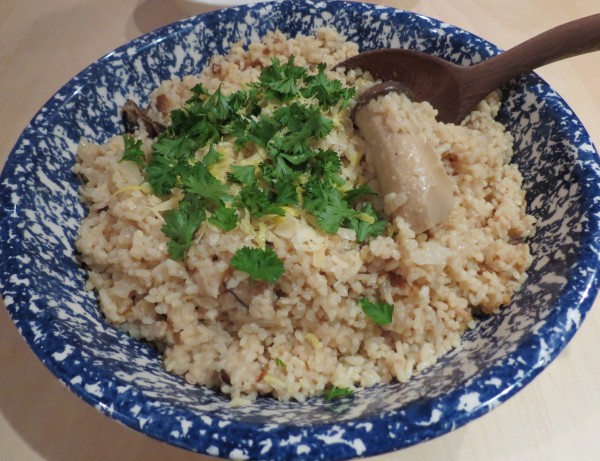 MUSHROOM RISOTTO
Serves 6
50g unsalted butter
250g mushrooms (a mix of exotics)
7 cups stock
1 small brown onion, chopped finely
2 garlic cloves
2 cups Arborio rice
Finely chopped parsley
60g Parmesan cheese
Heat half the butter, add mushrooms and cook until soft. Transfer to a bowl. Bring stock to the boil then turn back to a simmer. Melt remaining butter, add the onion and cook until soft. Add garlic and cook for another minute.
Add rice, cook for 1 minute or until the grains become slightly glossy. Stir in mushroom mixture.
Add a ladleful of the simmering liquid to the rice and cook, stirring until absorbed. Continue to add liquid a ladleful at a time for about 20 minutes until absorbed. The rice should be tender but still have some bite.
Remove pan from heat, stir in Parmesan, parsley and some lemon rind. Season to taste.  Serve sprinkled with extra Parmesan and pepper.