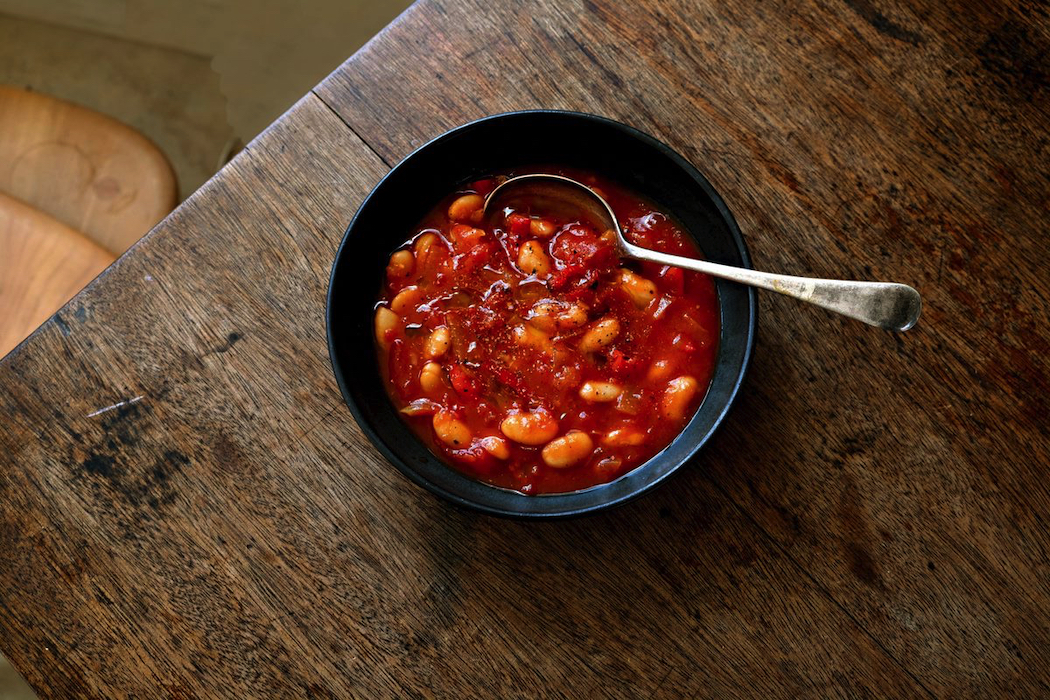 English chef, food writer and television personality, Hugh Fearnley-Whittingstall, is known for his uncompromising commitment to seasonal, ethically produced food. His River Cottage TV shows and books have earned him a huge following, and he has used his significant public profile to campaign extensively on food and environmental issues.
But his latest book, Eat Better Forever, published by Bloomsbury, is his most focused attempt so far to produce a book about healthy eating. Around 200 of the book's 400+ pages are devoted to dietary information. While his '7 Ways to Transform Your Diet' will help you lose weight, he stresses that it is not a weight-loss manual.
There is no counting of calories, no wacky or restrictive diet. He didn't want the book to have long lists of banned foods or dietary restrictions. "I believe that a helpful book about healthy eating must not be a negative thing … It needs to lead with a positive understanding of what the good foods are, and it needs to make it easier for us to choose, eat and enjoy much more of them."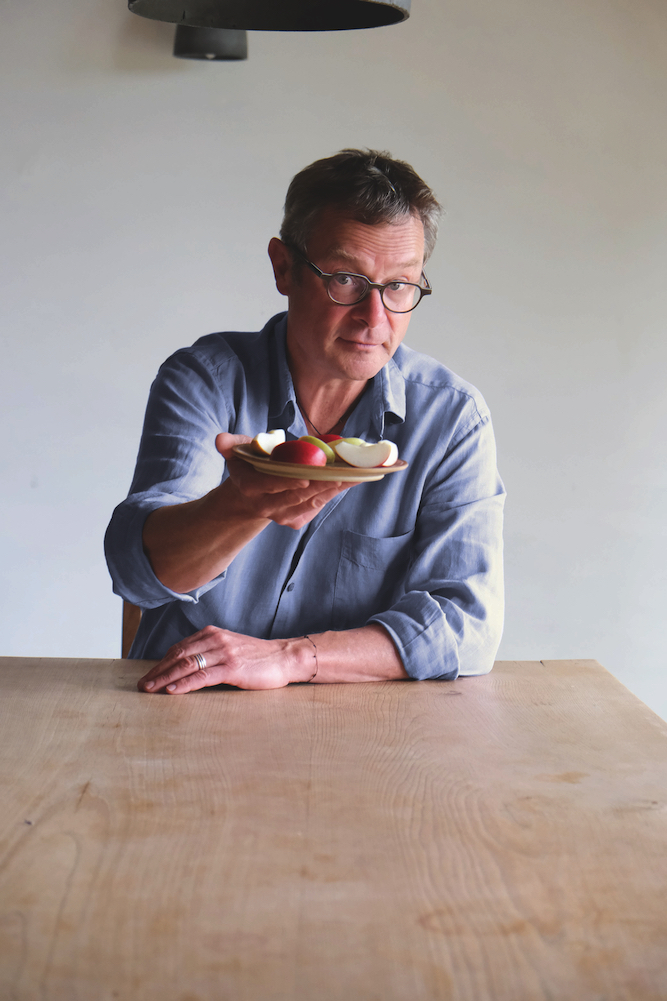 Fearnley-Whittingstall says that despite (or perhaps because of) a decades-long debate about diet, many people still feel confused, unhappy, guilty and anxious about what they eat. "I want to help change that. More than ever, in the light of the Covid-19 pandemic, it's vital that everybody knows how much making good food choices can do to help us stay well."
With significant advances in evidence-based science around healthy eating in recent years, Fearnley-Whittingstall believes it's a good time to be mining the "seemingly bottomless pit" of modern dietary advice for nuggets of wisdom. He talked to numerous experts in the field to quote in the text and to read his drafts.
His words of advice are followed by 100+ recipes. If you've read his previous books, you'll recognise some common themes: lots of fruit and veg, plenty of whole grains, nuts and seeds, as few processed foods as possible, a smattering of fish, and not much meat. Many of the recipes are quite simple; you won't have to hunt for obscure or expensive ingredients.
The Tomato & Bean Soup here requires only an onion and a couple of storecupboard staples such as tinned tomatoes and beans. You could add a touch of chilli and/or some fresh veg, depending on what you have on hand.
---
Buy your copy of Eat Better Forever from Book Depository (free delivery worldwide).
Buy your copy of Eat Better Forever from Australian-owned Booktopia.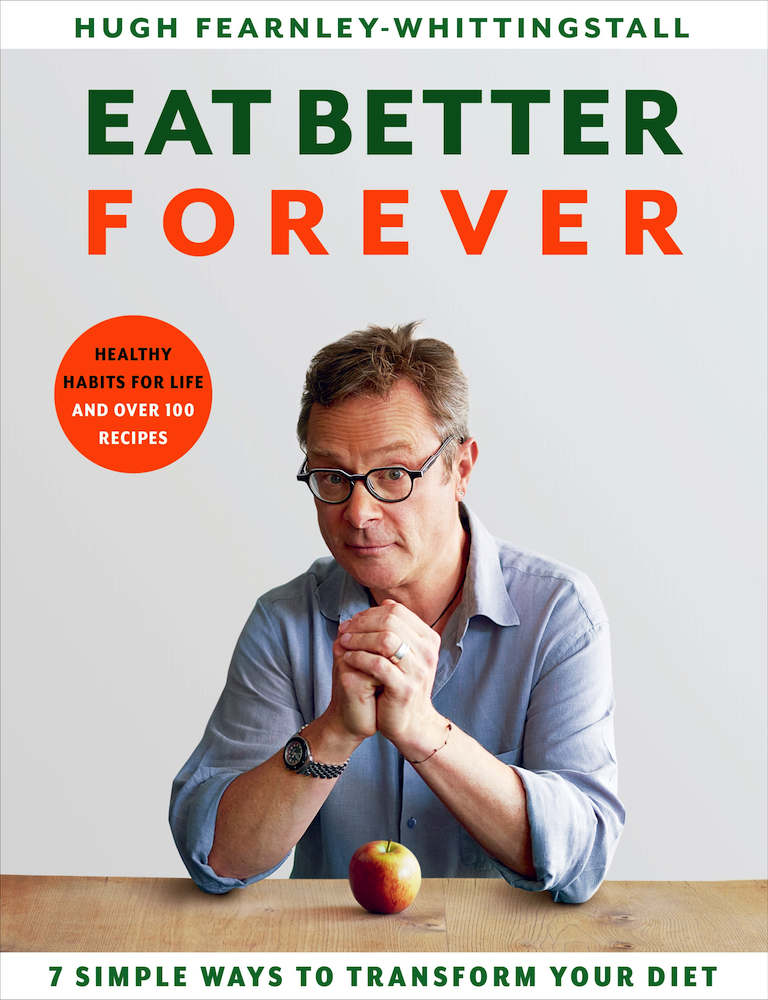 ---
STORECUPBOARD TOMATO & BEAN SOUP
Serves 4
1 tbsp olive or vegetable oil
1 large onion, chopped
2 x 400g tins whole tomatoes
250 to 300ml hot veg stock, optional
1 red chilli, deseeded and chopped, or 1 tsp smoked sweet paprika, or a good
dash of chilli sauce (optional)
2 x 400g tins white, black or kidney beans, or chickpeas, drained and rinsed
Sea salt and black pepper
Optional extra veg
1 carrot, chopped
1 celery stem, thinly sliced
1 red pepper, cored, deseeded and thinly sliced
1 fennel bulb, thinly sliced
To finish (optional)
Extra virgin olive oil
Place a large saucepan or a small stockpot over a medium heat. Add the oil and, when hot, add the onion with a pinch each of salt and pepper. This is also the time to add any or all of the optional extra veg – carrot, celery, pepper and/or fennel. Turn the heat down a little and sweat the veg for about 5 minutes to soften a little.
Add the tomatoes with their juice, crushing them with your hands as you drop them in, and picking out the little white stalky ends if they bother you. Add the stock, if you like, and the chilli, paprika or chilli sauce, if using. Stir well and bring to a gentle simmer. Cook, uncovered, for about 15 minutes to reduce, stirring a few times and mashing the tomato down a little with a fork or spoon as it cooks.
Before adding the beans, you can part-blitz the soup with a hand blender if you like – either roughly, or until smooth. Or just leave it chunky and unblitzed.
With the back of a spoon (or your fingers) break up the beans slightly, before stirring them into the soup. Simmer gently for another 5 minutes or so. Season with salt and pepper and ladle into warm bowls. Finish with a trickle of good olive oil and a grinding of pepper.
Note: If you want to make it more soupy, add some hot veg stock with the tomatoes; you won't need more than a mugful (250ml to 300ml).
Recipe and images from Eat Better Forever by Hugh Fearnley-Whittingstall, photos by © Simon Wheeler. Published by Bloomsbury. Reproduced with the publisher's permission.
This story originally appeared in PS News.