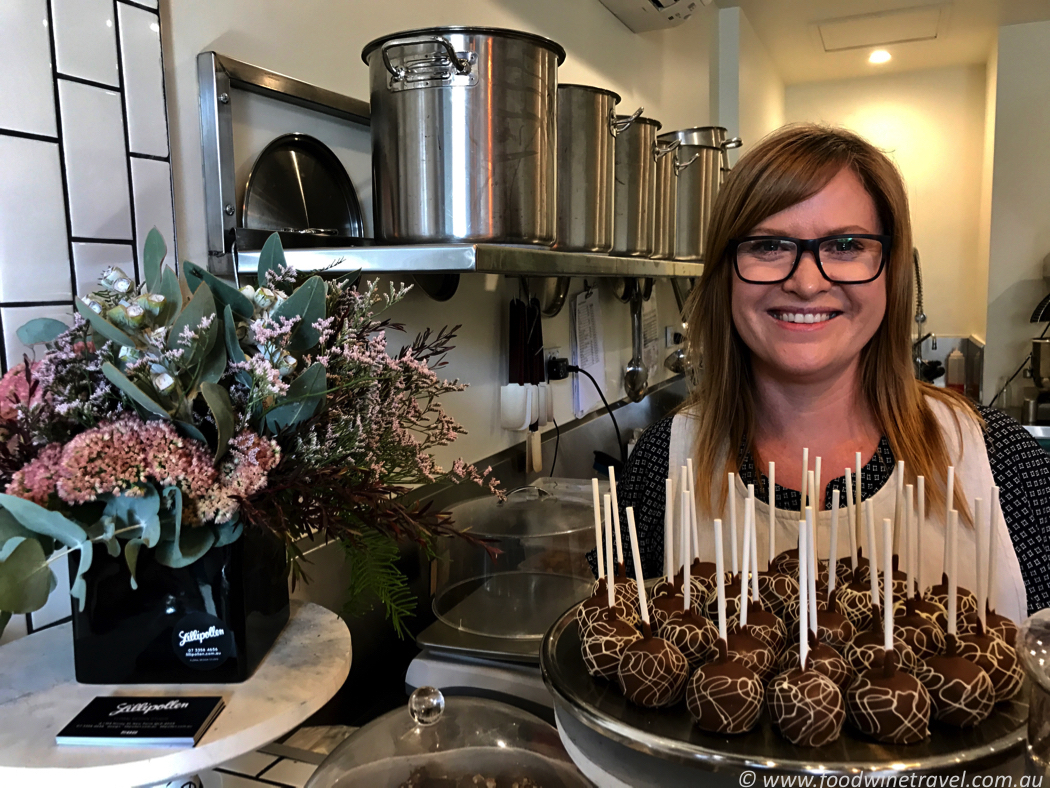 Jodie Neilson isn't about to let kids have all the fun. After visiting Paris and seeing lots of shops dedicated to beautiful sweets, she came home and started New Farm Confectionery. Everything in the shop is made with quality natural ingredients and packaged in a minimalist style. "It's all about the product and it's all about appealing to the adult eye," said Jodie.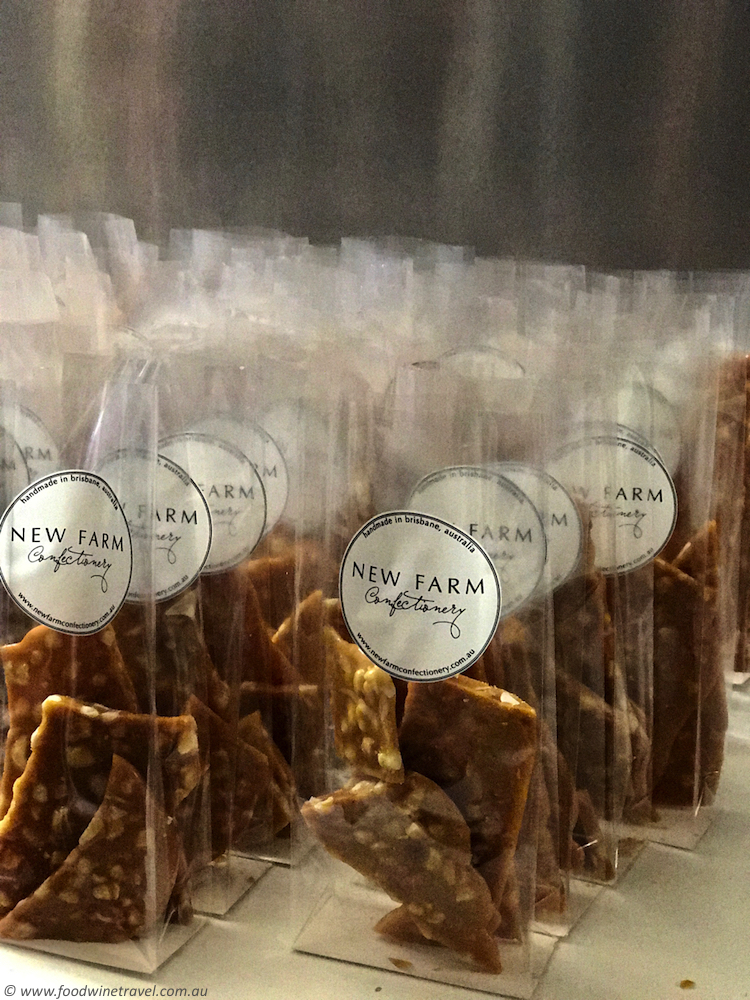 About 60 products are included in the range, from sherbets to nougat to their most popular product, honeycomb dipped in milk chocolate. "We started with one nougat; we now have seven," she said. "There've been a few things I didn't want to make that I ended up doing, like coconut marshmallows, but I realized that, made with coconut puree and toasted coconut, I could get the quality I wanted. They've become our most popular marshmallows.
"We don't do moulded chocolates, except at Easter. Licorice is one thing we'd like to make but we're struggling with making one without artificial flavours and preservatives."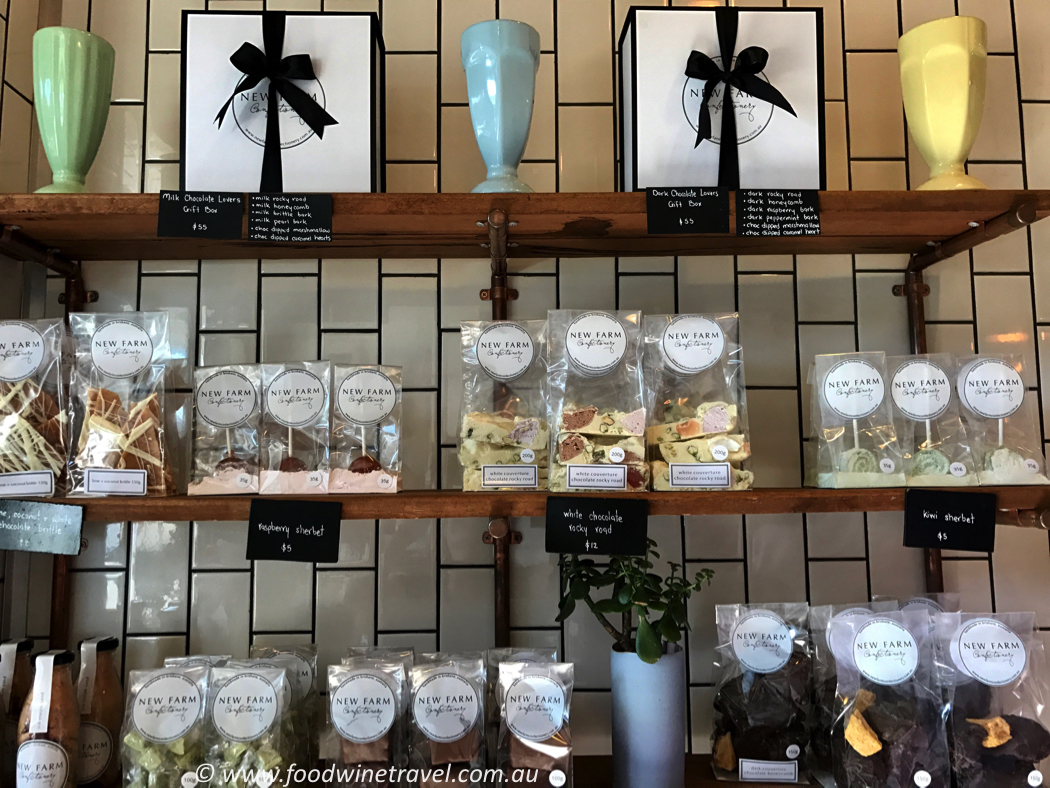 Although Jodie has worked as a chef, she is a self-trained confectioner. "I'm a chef, not a pastry chef, but whatever restaurants I worked in, I always ended up in the pastry section." After living in New York for a few years, she felt free on her return to pursue whatever career she wanted.
That was when she decided to capitalize on her belief that Australians were missing out on lots of yummy adult treats. She started New Farm Confectionery 3½ years ago in her kitchen at home, initially working the markets to get her product out. She has only just stopped going to Eat Street Markets, despite opening her shop and production facility in New Farm two years ago.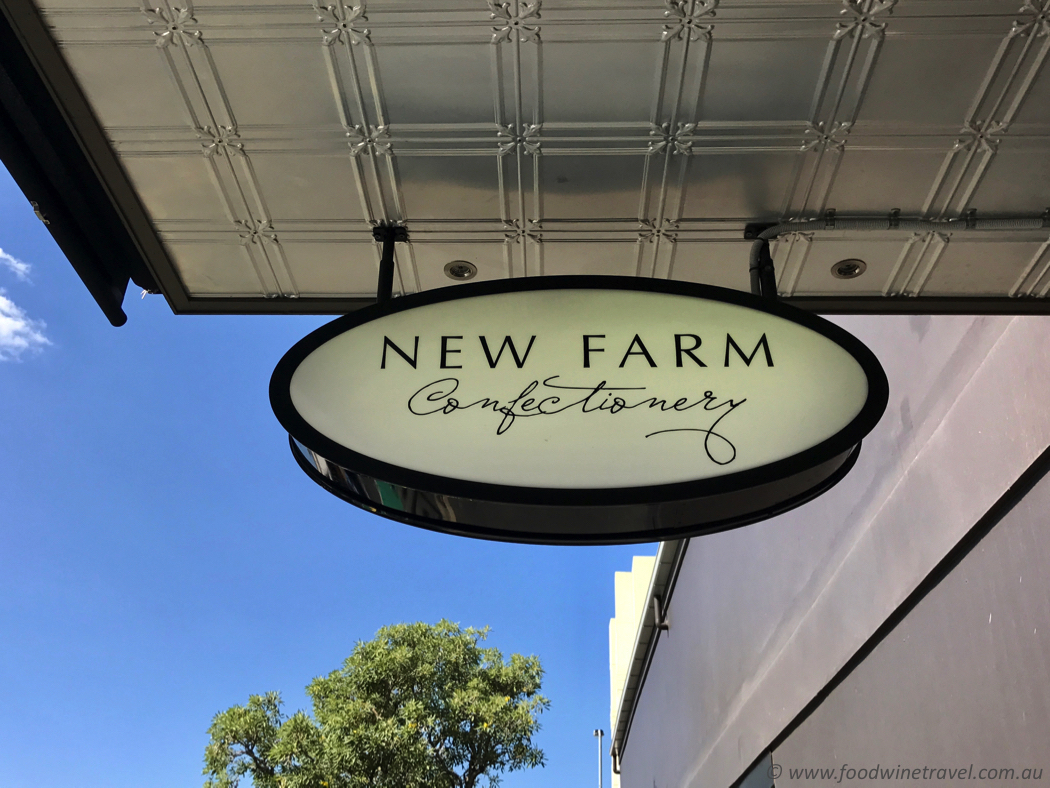 "It's been a nice progression of growth," she said. "This is the perfect place for us." She admits she chose the premises in Barker Street for the kitchen, which when we visited was busy with a flurry of activity in preparation for Easter. Her handcrafted Easter range this year includes salted caramel filled bunnies and eggs, rocky road filled eggs, honeycomb filled eggs, and Madagascan vanilla marshmallow filled eggs.
When she first started New Farm Confectionery, Jodie bought chocolate in 3 kg bags and would go through one a week. Now she goes through half a tonne a month, yet these remain artisan products, created with great attention to detail.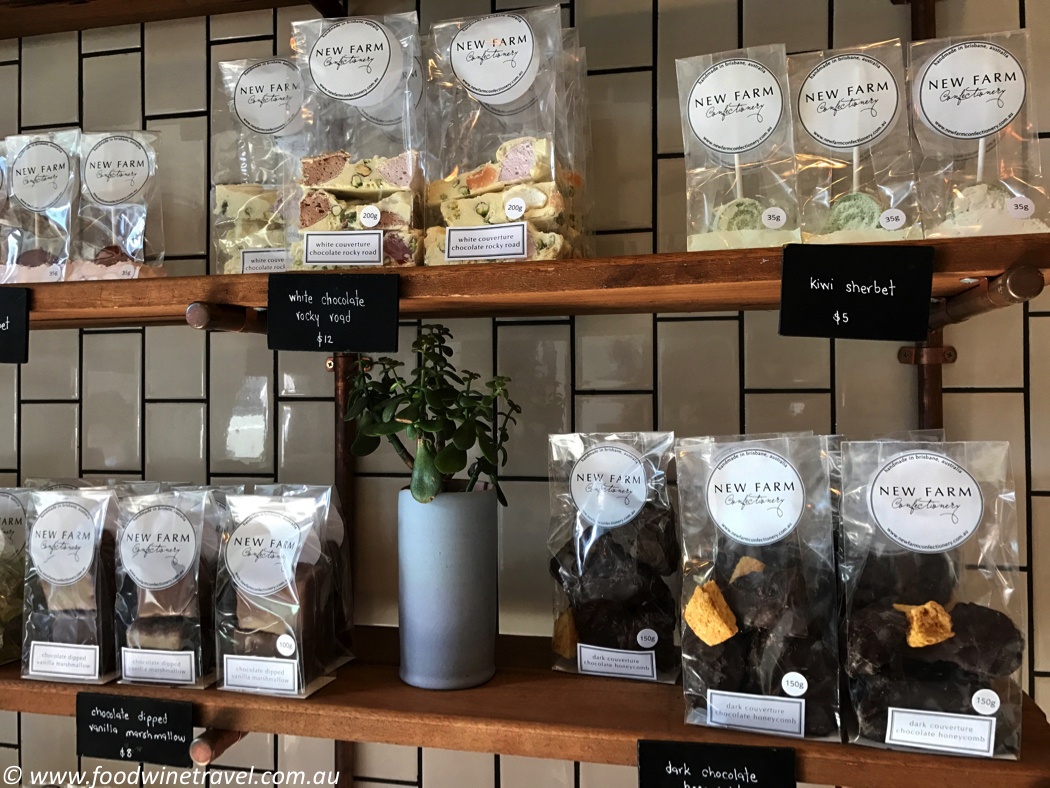 "Our sherbets have an amazing flavour. They're a twist on a Wizz Fizz. We use freeze-dried fruit so they're intensely fruit flavoured." Jodie doesn't know of anyone else making what she calls her "icecream sand", crushed honeycomb mixed with freeze-dried blackberry. It was originally created as a way of using up honeycomb crumbs but proved so popular she now has to make honeycomb especially for it.
Business is growing by the minute. "I recently had enquiries for exporting to Hong Kong," she said. "They are hungry for handmade confectionery there. We're deemed as high quality and safe."
New Farm Confectionery is one of a number of local products stocked in the minibar at Sage Hotel James Street, which is where we encountered them for the first time. Thanks to the promotions team for the hotel, we were given a peek into the shop kitchen and gifted a couple of these delicious treats to indulge in at home.
If you go:
New Farm Confectionery
14 Barker Street
New Farm, Brisbane, Qld
Australia
Tel: +61 7 3139 0964
www.newfarmconfectionery.com.au