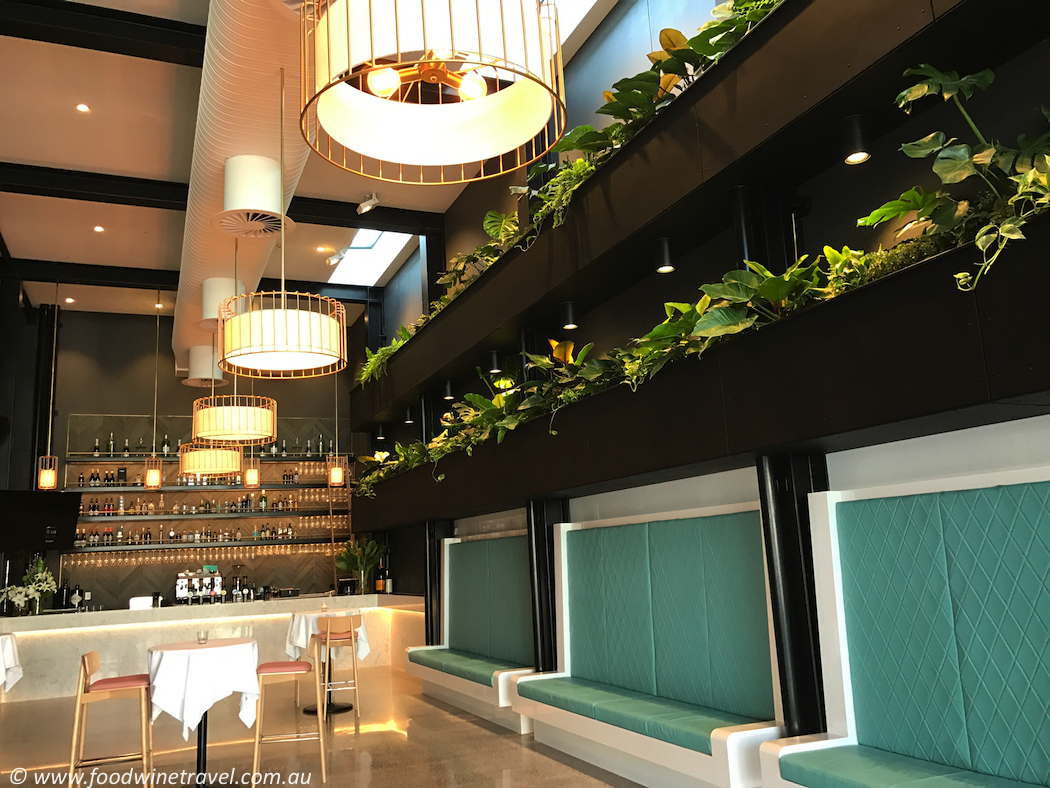 Brisbane's new boutique hotel, Sage Hotel James Street, speaks perfectly to the vibrant urban precinct it is located in. With fast, free wifi; trendy food and beverage outlets including an upmarket bottle shop; and a moody, modern design with splashes of vivid colour, it is right at home in Brisbane's hippest locale.
And just as James Street and the surrounding Fortitude Valley and New Farm are a quirky blend of old Queensland heritage and urban chic, so too does Sage Hotel seamlessly blend heritage with style. The new 93-room, 4-storey hotel is built around the old Queens Arms, a 130-year-old pub once owned by Queensland rugby league legend, Arthur 'Artie' Beetson.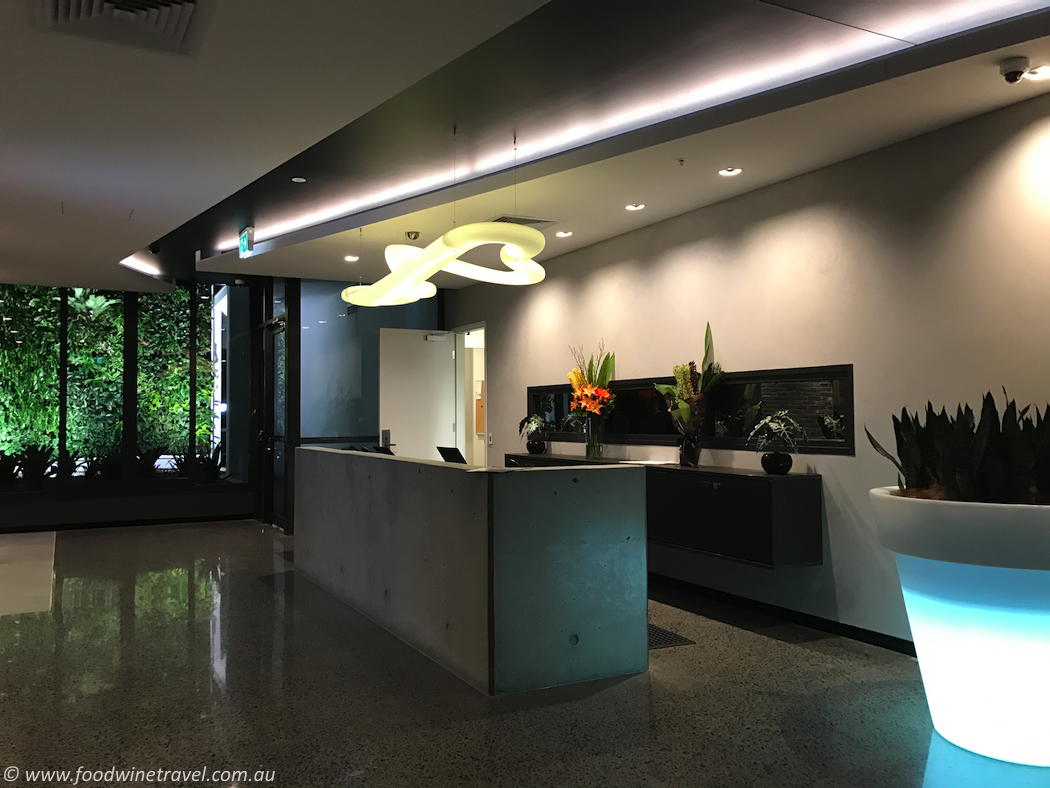 Some of the old flooring, brickwork and timber have been incorporated into the new design while the old stables have been converted into Farrier, one of the city's hottest bars (figuratively speaking, that is). Botanical, the new restaurant that separates the Queens Arms from Sage, has soaring 6-metre high ceilings and a "green wall" bridging the two.
Another "green wall" met our gaze as we entered Sage's 24-hour reception, our car quickly whisked away to be valet parked in the secure underground carpark. Our room overlooking James Street was not overly spacious but had everything we needed, not least being a super-comfy bed. Have you ever stayed in a hotel where you felt like taking the bed, the crisp white linen and the pillows home with you? This was one of those.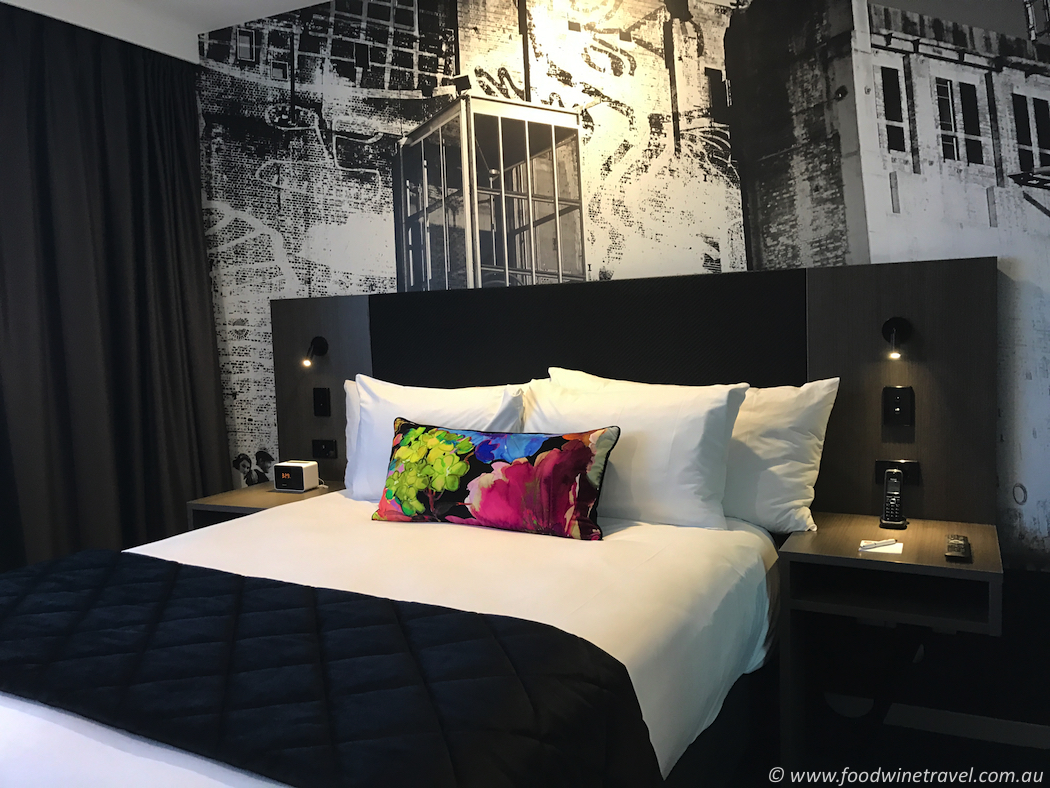 Focal point of the room was a striking black and white mural behind the bed, while a brightly coloured cushion by a local designer called for immediate Instagram snaps. Generally we disregard the hotel minibar but this is one you don't want to avoid. It's stocked with products from on-trend local businesses: Jocelyn's Provisions, New Farm Confectionery and Newstead Brewing.
While not cheap, the minibar prices are comparable to local convenience stores. We've long enjoyed Newstead beers, and this sweet tooth fell in love with New Farm Confectionery, which you can read more about in a separate post. I love that the hotel supports these fabulous local businesses.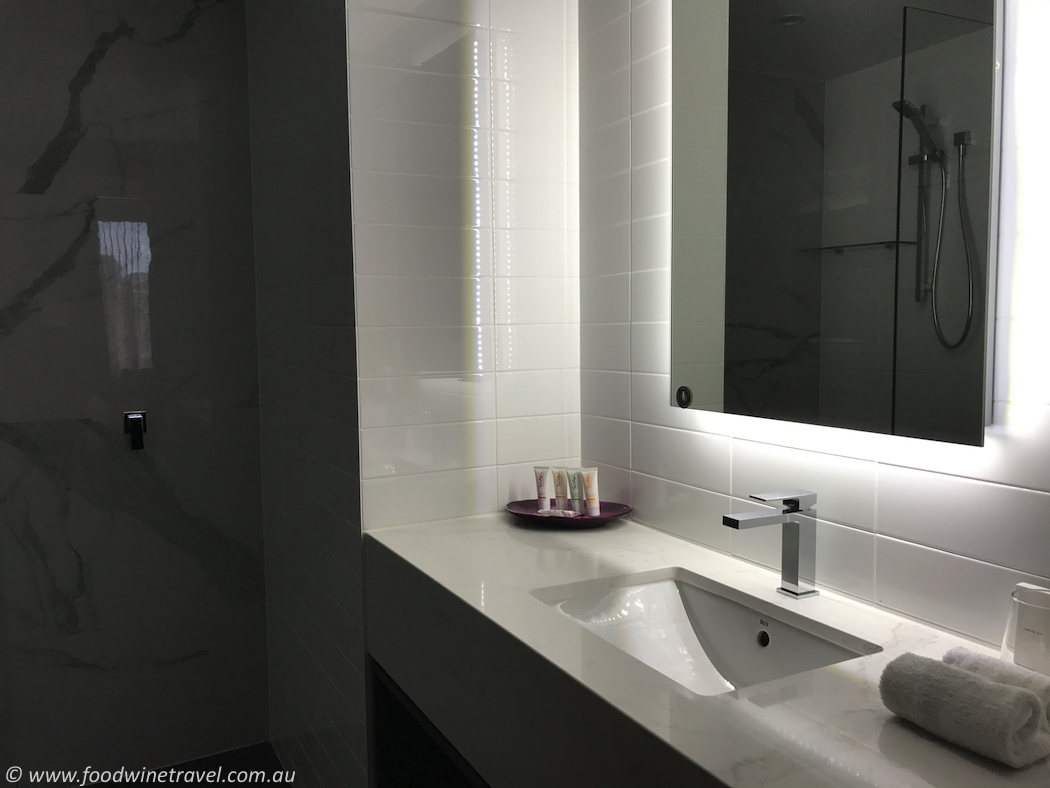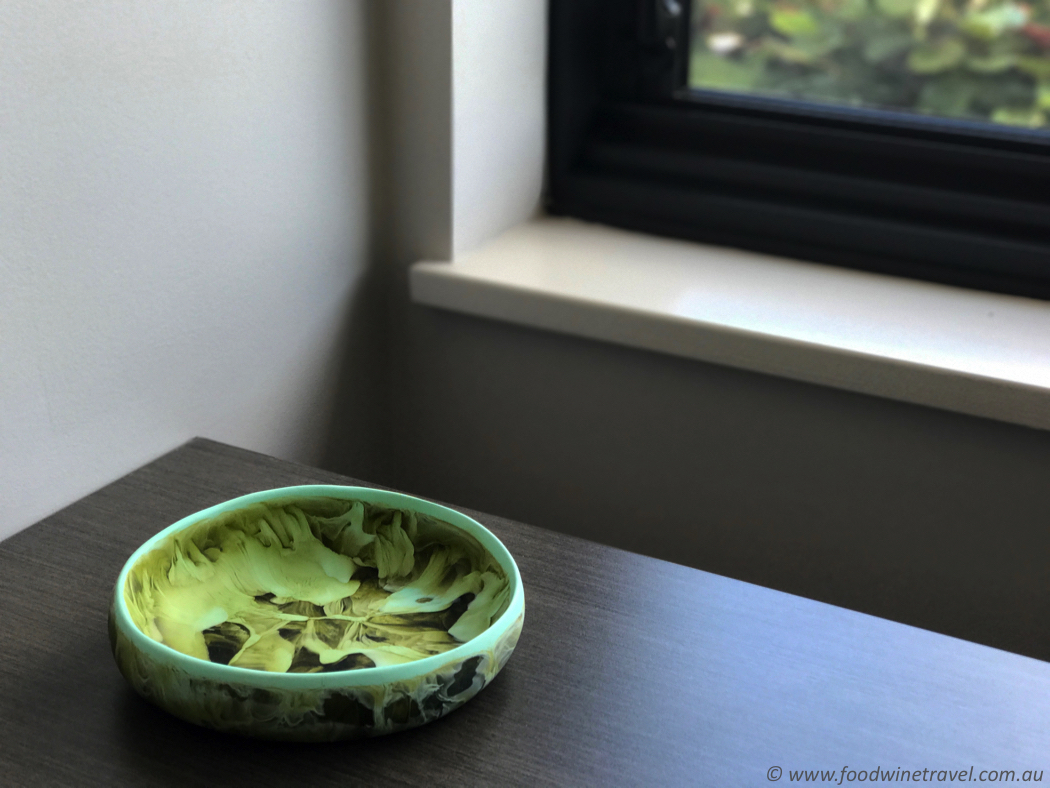 The flat-screen TV offers free on-demand movies but you probably wouldn't want to lie about as the hotel is ideally located for exploring. The boutique designer stores and restaurants of James Street are right on its doorstep, Palace Centro Cinema is just up the road, Chinatown is close by, and New Farm Park and the Brisbane Powerhouse are within walking distance.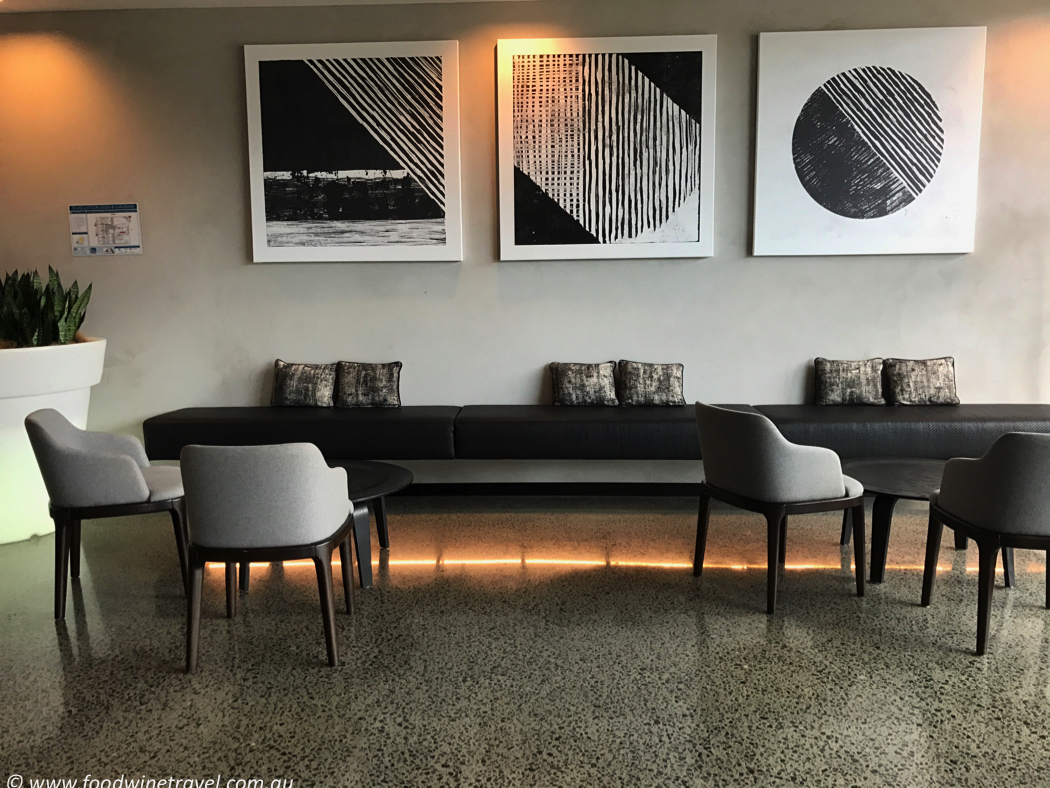 The hotel is perfect for leisure travellers as well as small conferences and business travellers, as it is 10 kilometres from the airport and a short drive from the city. Affable chauffeur, Lee, formerly a dancer with the Moulin Rouge in Paris – we figured we'd probably seen him on stage there in 2009 – whisked us around the neighbourhood in a shiny black Mercedes that still had the smell of new leather. Providing the car is available, he'll drive guests wherever they want to go in the city, for no charge – an enviable service.
Sometimes the best vacations are the ones you have at home, and we thoroughly enjoyed wandering around the James Street precinct. We took in a movie at Palace, indulged our childhood fantasies at New Farm Confectionery, and had pre-dinner drinks at Gerard's, one of my favourite wine bars.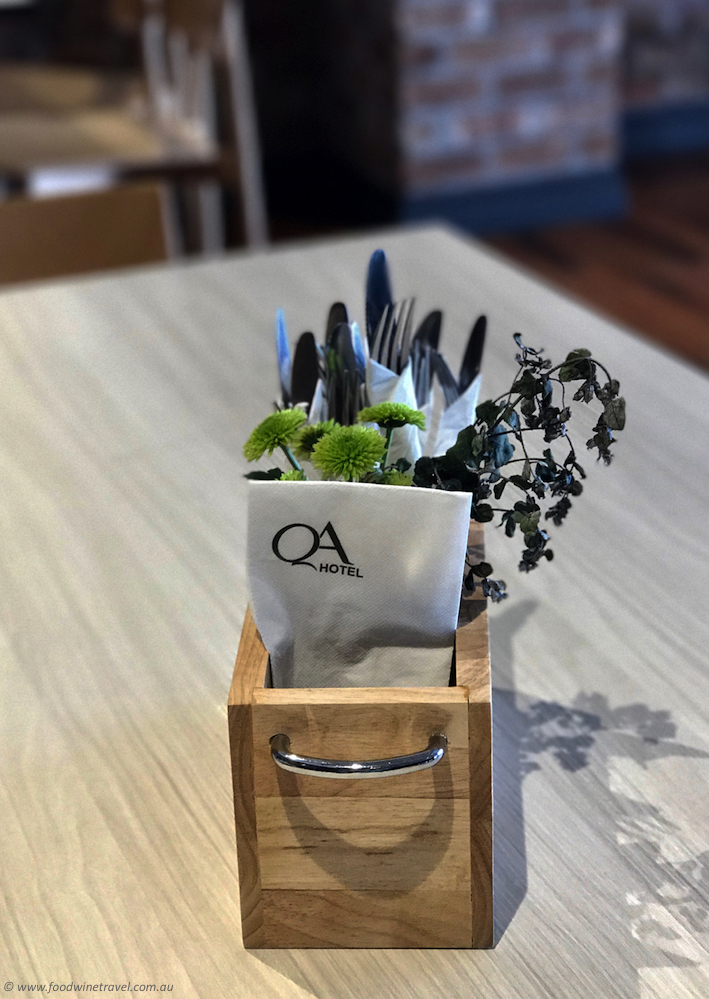 Over dinner at the QA (Queens Arms), we heard all about ex-Melbourne Stokehouse chef David Lindsay's plans for Botanical, which at the time of our visit was not yet up and running, but at the time of writing is now welcoming guests to experience the chef's locally inspired dishes.
"I'm not about being an Instagram chef," said David. "My ethos is about not manipulating food; it's about getting good primary producers on board and working with sustainable produce." The menu has a good selection of dishes for vegetarian and gluten-intolerant diners.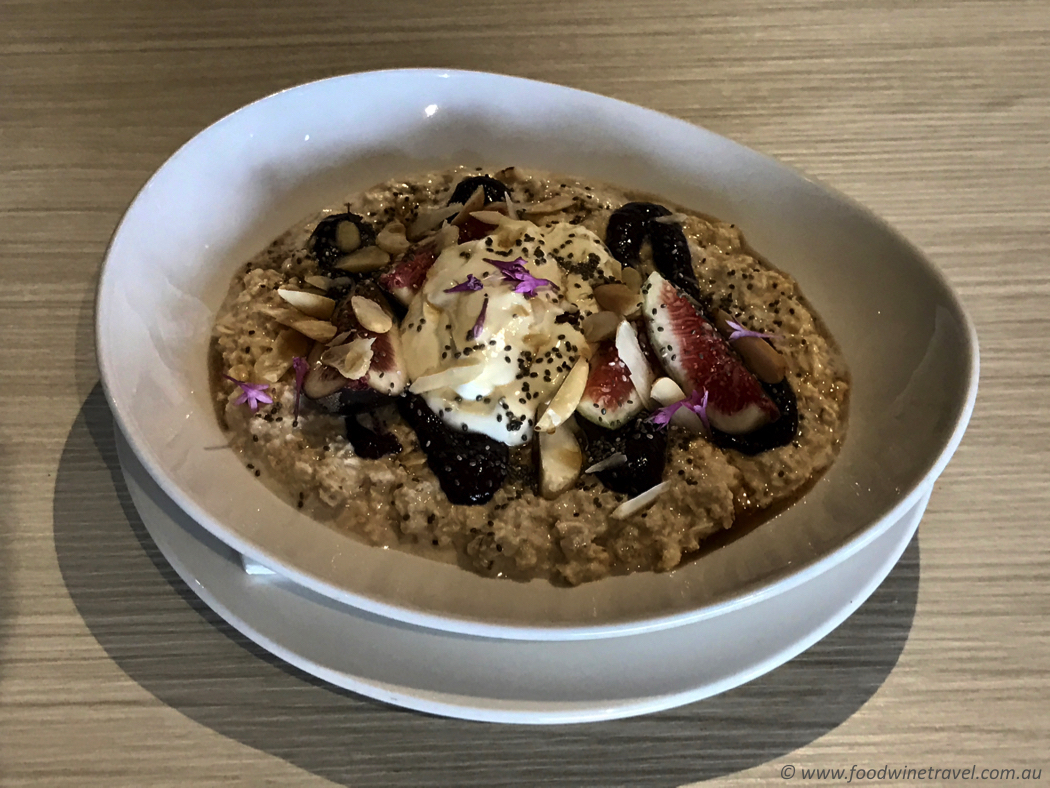 The Botanical cocktails were mighty good and we can vouch particularly for the Pomegranate Sour, and the Sloe Gin with Prosseco and Rosemary. Farrier's Bar and Supper Club was the perfect spot for a nightcap, with easy-listening live music and an ambience that once again nodded to its heritage (with hide-covered stools and displays of vintage farm implements).
After a healthy Botancial breakfast of "Proats" – protein-enriched organic oats with blueberries, chia seeds, toasted Brazil nuts and Barambah Greek yoghurt – we wandered once more, enjoying a Matcha tea ceremony at Scrumptious Reads and a private tour of the Marcus Boelen Dirty Attraction exhibition by TWFINEART gallery owner, Tove Langridge.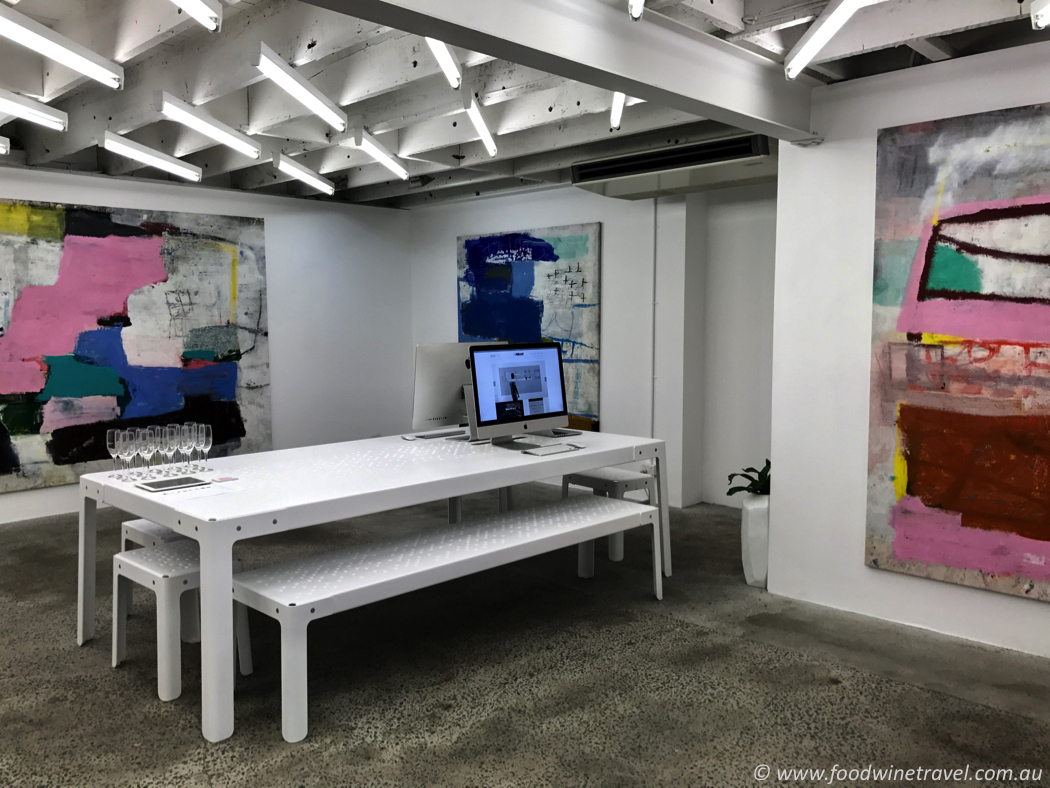 There's a lovely spa, Waterlily, next to the hotel, and their Triple Berry Spa Facial, an antioxidant and rejuvenating blend of raspberry, strawberry and blueberry, comes highly recommended. But Waterlily was fully booked during our #staycation and so we did the next best thing, which was to tuck into an Asian chicken salad at Harvey's. How amazing is that salad? It was a high note on which to take our leave.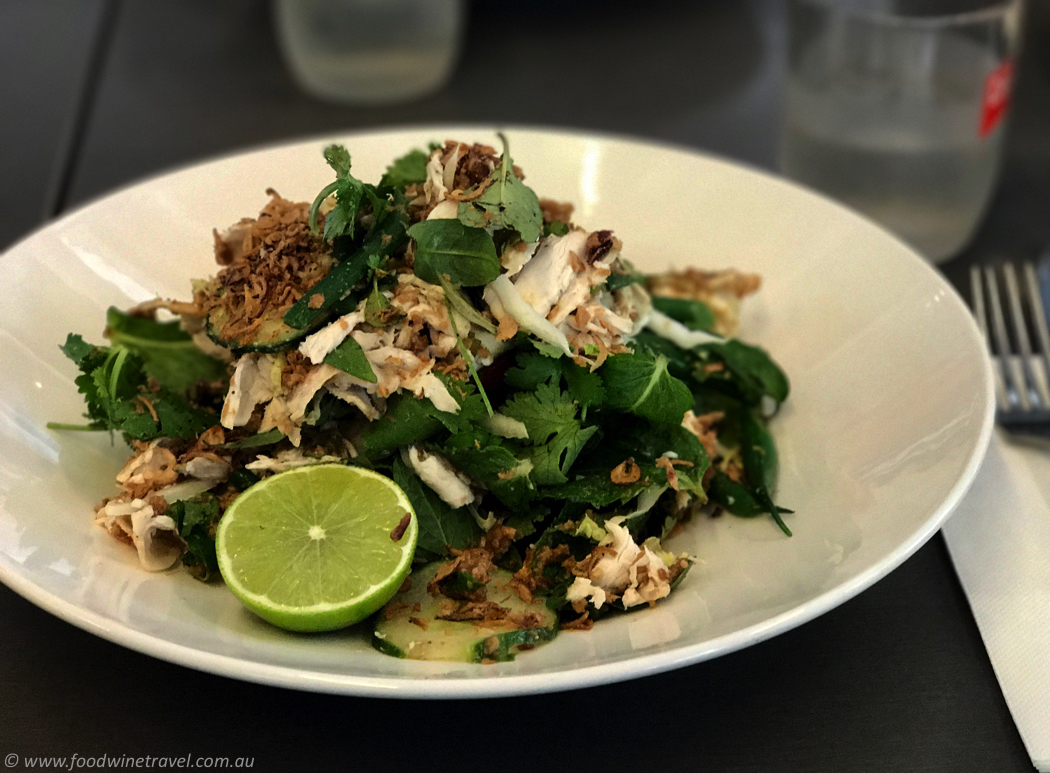 If you go:
Sage Hotel James Street
64 James Street
Fortitude Valley Qld 4006
Australia
Tel: + 61 7 3222 3111
**Book the Sage Hotel James Street through booking.com**
Food Wine Travel gets a small commission if you book through this link but it doesn't cost you any extra. We spent a night as guests of the hotel.