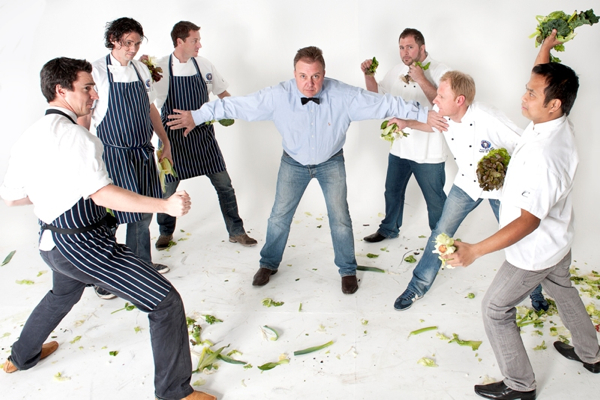 Leading Hunter and Sydney chefs are promising guests an incredible sensory experience when they go head-to-head in the ultimate Food Fight on Monday, September 10.
It's the third time the not-for-profit organization, Hunter Valley Chefs & Co, has hosted the Food Fight and by all accounts it's always a huge amount of fun.
The two teams of chefs will cook for 250 guests at a lunch at the Crowne Plaza Hunter Valley.
In the Sydney corner will be Matt Kemp formerly of Balzac, who will lead the "food fighters", along with team mates Justin North, Warren Turnbull from Assiette and Colin Fassnidge from Four in Hand.
In the Hunter corner will be Captain Jamie Ryan from Caves Beachside Hotel and his team Tim Montgomery from Bacchus, Emerson Rodriguez from Emerson's Pokolbin, and Troy Rhoades-Brown from Muse.
The event is aimed at showcasing Hunter Region produce and fostering and developing upcoming local talent.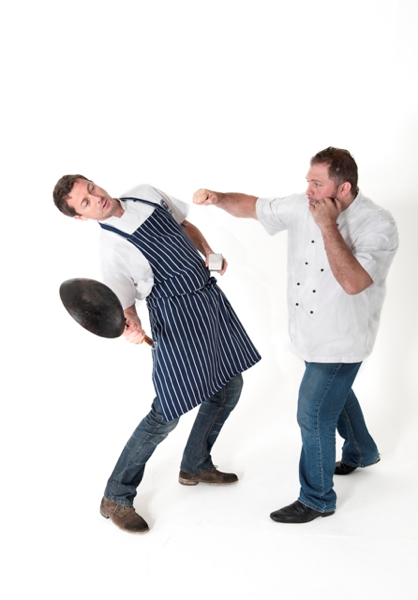 Hunter Valley Chefs & Co chairman, Ben Neil, is grateful for the support and strong ties they have with many Sydney chefs "who despite their hectic schedules, are always delighted to offer their time to give back and mentor some of the Hunter's up and coming talent."
Guests will view the kitchen battle via a live video feed as their food is being prepared. Peter Everett, of Ready Steady Cook, will MC the event.
With fresh Hunter Region ingredients such as lamb and pork shoulder, as well as spanner crab and line caught calamari, guests are in for a real treat. And the chefs will definitely be out to impress as the guests get to judge the winning team.
Apprentices will help both teams and will be directly responsible for the canapés.
Funds raised will go to the Brett Graham Scholarship, enabling one apprentice chef to be flown to London to work alongside former Newcastle boy, Brett Graham, at his renowned Notting Hill Restaurant, The Ledbury.
Tickets are $90 for Hunter Chefs & Co members and $130 for everyone else, and the price includes premium Hunter wine and locally brewed beer.
More information: www.hunterchefs.com.au
Click here for some great recipes from the Hunter chefs.
Related posts: Sumac Crusted Tuna, Beef Flank With Duck Liver Parfait.