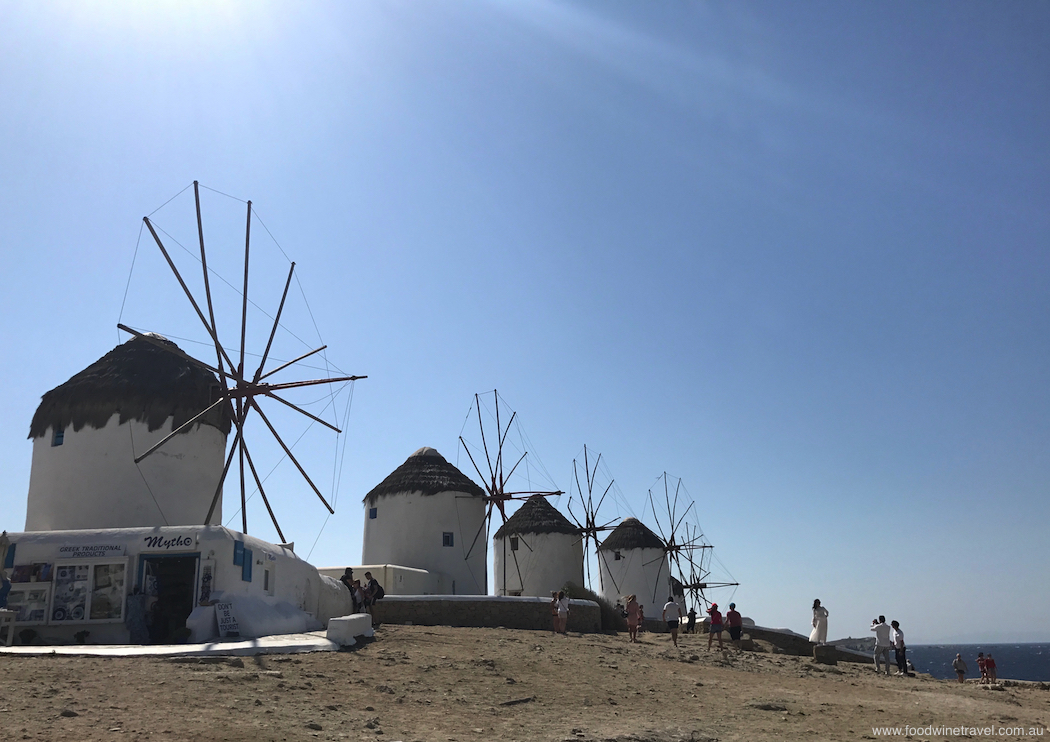 This year we experienced the beauty of Puglia, Sardinia and the Aeolian islands in Italy, and enjoyed motoring around Ireland while Maurie explored his roots. We made a quick trip across the Tasman, discovered all things quirky in Albania, checked out a couple of shows on Broadway, and had many other adventures. Ain't life grand?
Albania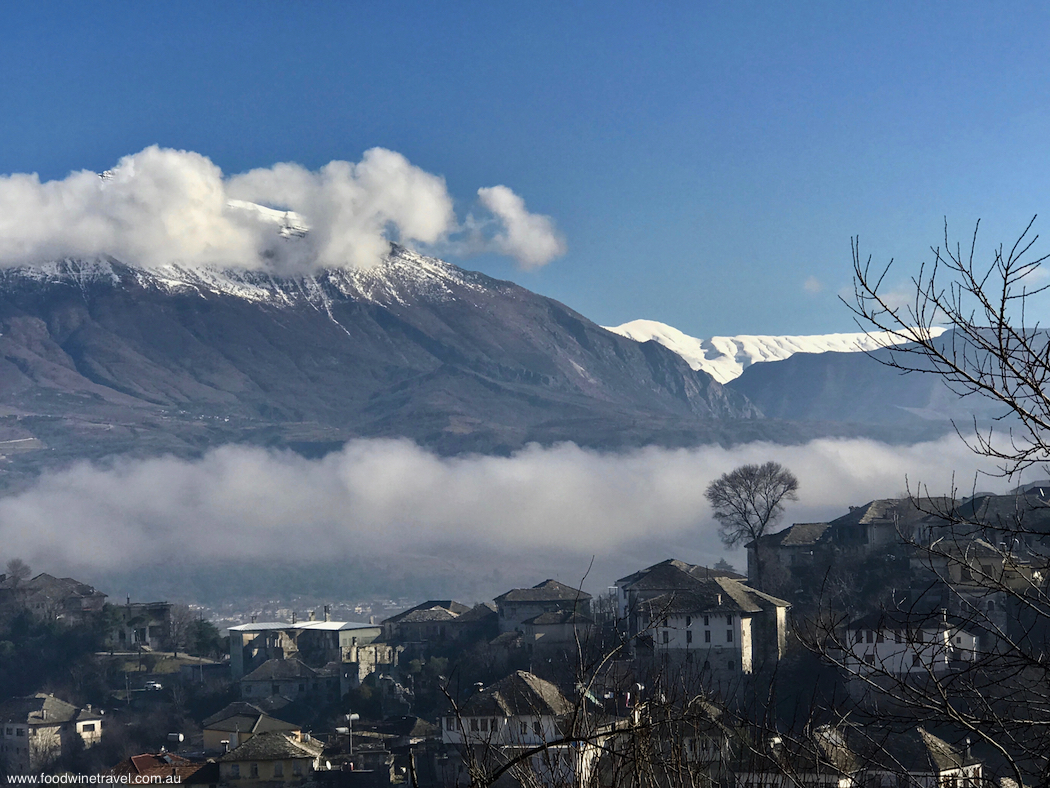 "Why Albania?" we were asked many times throughout the year. Well, why not? We had a week to fill in before heading to Puglia and we had a quick look on the map to find somewhere we hadn't been to before, somewhere that wasn't ridiculously cold (it was February) and somewhere that would be easy to get to Puglia from. Albania filled the bill – there's an overnight ferry from Durrës to Bari (where we had to be) – and we liked the fact that not many tourists go there. Crowded attractions can be such hard work. We discovered many other great attributes – friendly, helpful people; wonderful food; a fantastic coffee culture; interesting history, including a number of UNESCO World Heritage sites (I'm on a mission to visit as many as I can), and it's cheap. For once, we felt our Aussie dollars were like play money.
Matera, Italy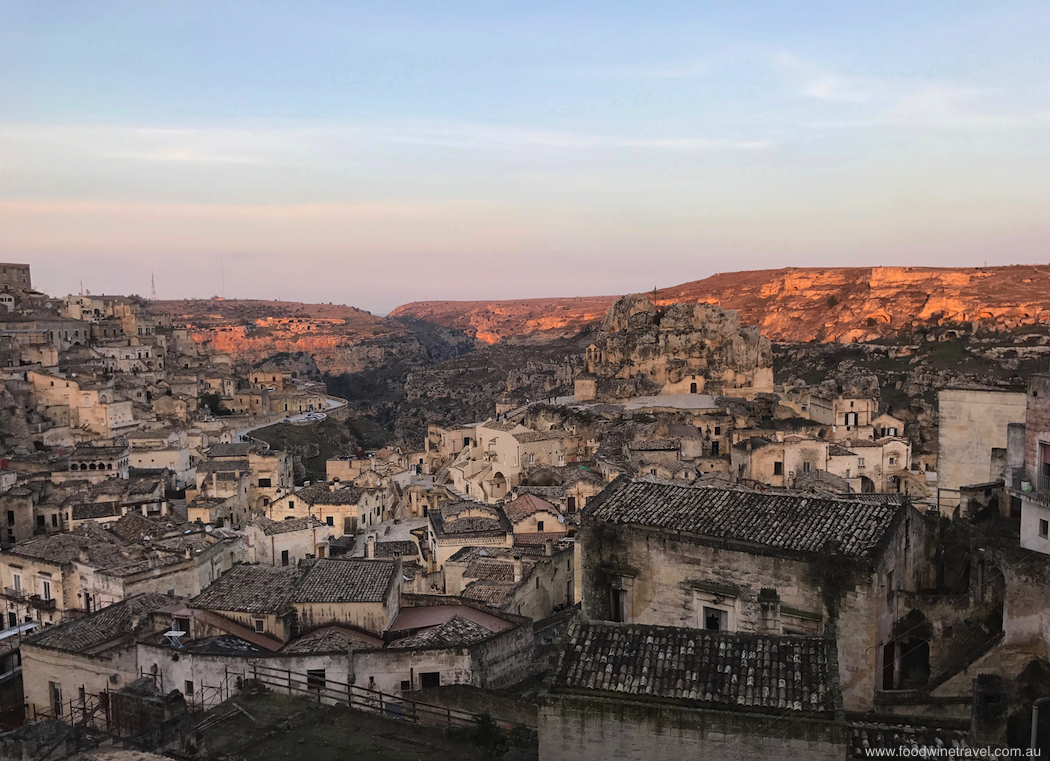 In December, Lonely Planet named Matera, Italy as number seven in its list of Top 10 Cities to visit in 2018. Invariably the Lonely Planet recommendations are controversial but I heartily endorse it as well qualified to be on the list. The whole town is a UNESCO site, with cave dwellings carved into the mountainside that have been inhabited for centuries. When it was awarded World Heritage status in 1993, UNESCO described Matera as "the most outstanding, intact example of a troglodyte settlement in the Mediterranean region". It became more widely known after Mel Gibson filmed The Passion of the Christ there in 2004 but it's only in the last few years that tourism has really taken off. Designated European capital of culture for 2019, it will get busier yet. So pleased we saw it without the hordes.
Lecce, Italy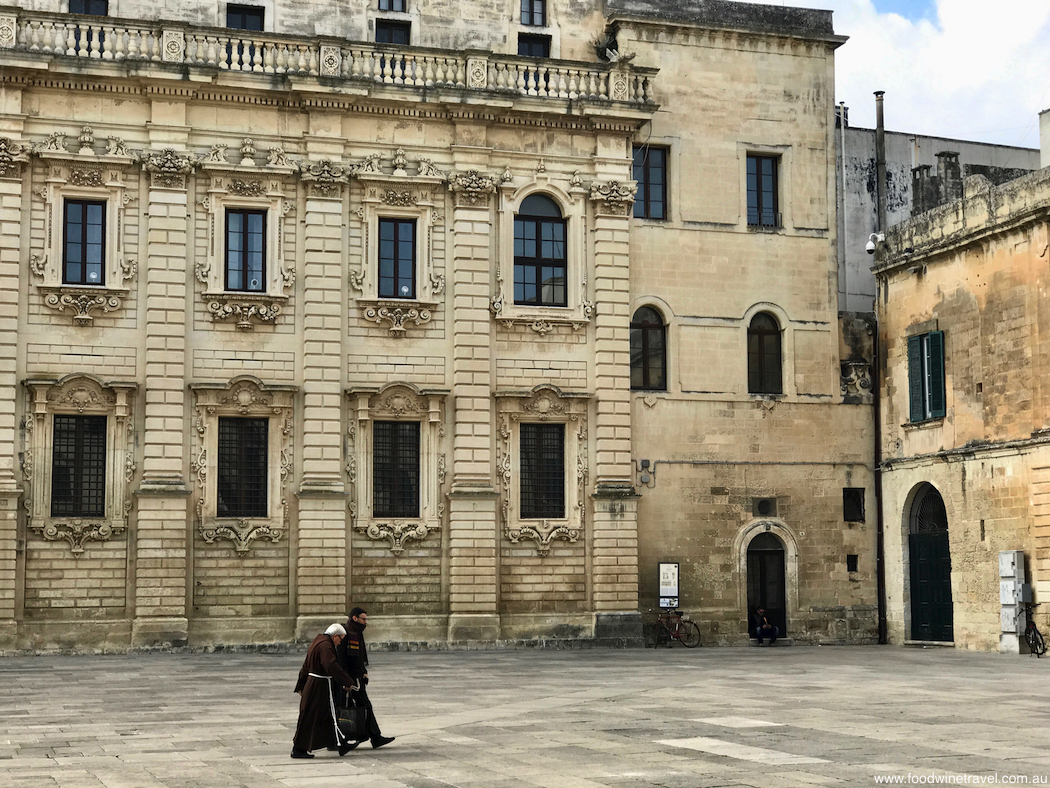 We loved Puglia. It seemed to be more laid-back than other places we've been to in Italy (although visiting in February probably helped). People appeared to be friendlier to tourists and even the drivers were more polite than elsewhere in Italy. This region in the heel of Italy's boot is awash with beautiful and interesting towns and villages, from the capital Bari, where the bones of St Nicholas lie (yes, the St Nicholas who inspired Santa Claus), to the pretty fishing village of Gallipoli (yes, Italy has a Gallipoli too), to historic Brindisi (end of the Appian Way from Roman times) and fascinating Alberobello with its whitewashed houses with conical roofs. But it was the Baroque masterpiece of Lecce that we found truly magical. With more churches, cherubs and ornate façades than we could have imagined, Lecce delighted with its cobblestoned alleyways, historical sites, and attractive town square where we loved sitting watching the world go by.
Bunya Mountains, Australia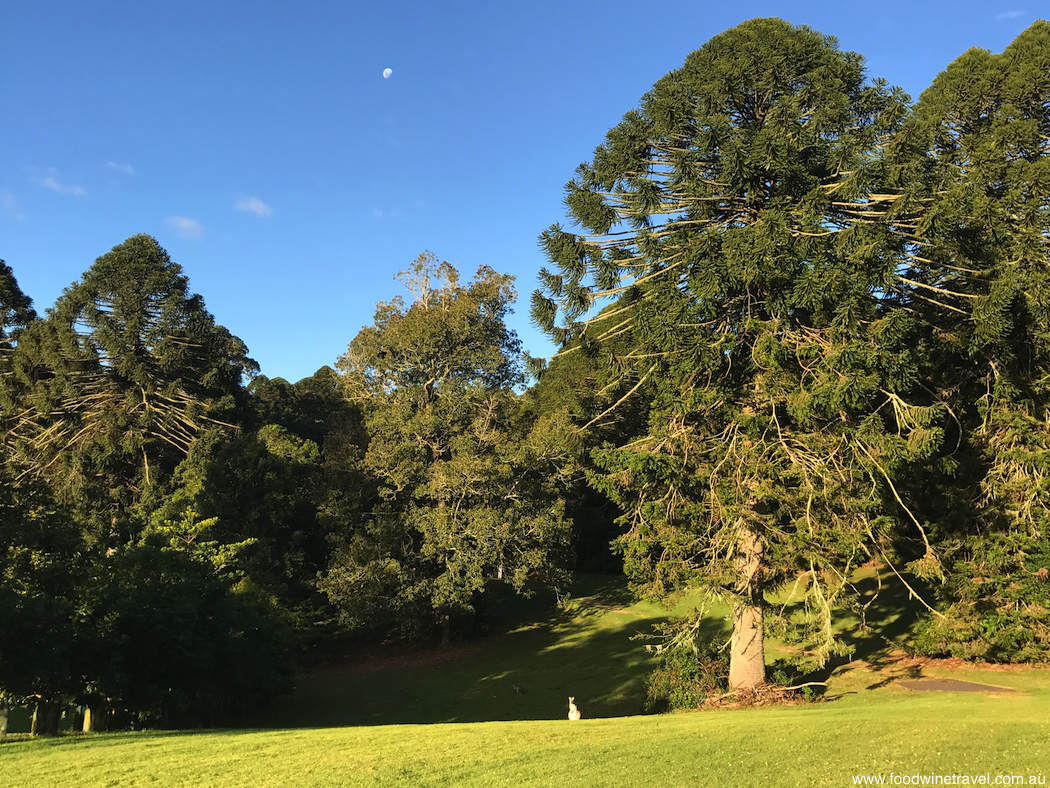 I'd wanted to visit the Bunya Mountains ever since I was a kid but it took me a long time to get there. No reason for the long wait; sometimes life just gets in the way. About three hours' drive from Brisbane, Bunya Mountains National Park is home to the world's largest forest of bunya pines. These are striking-looking trees that produce a huge edible nut; we tried the ground nut in a couple of dishes while we were there. We went for walks in the cool, green rainforest, enjoyed the peaceful bush setting with kangaroos grazing at dusk, and kicked back in a comfy cottage with a lovely birdsong theme. The Bunya Mountains are beautiful at any time of year – they are one of the few places in Queensland to have four distinct seasons – but they were particularly beautiful in the cool, crisp autumn when we visited.
Solvang, California
Solvang was founded by Danes in the early 20th century and 100 years later it still looks like a little piece of Denmark. Actually, it's probably even more Danish than Denmark. A couple of hours' drive north of Los Angeles, it is filled with quaint shops, wooden windmills and Danish bakeries, a replica of the Little Mermaid statue, an old Spanish mission, the terrific Solvang Festival Theater, Hans Christian Andersen Museum and the excellent Elverhøj Museum. The town is at the heart of the Santa Ynez Valley wine region and many of the scenes in the 2004 Oscar-winning movie Sideways were filmed in and around the town. We happily spent a few days' layover in Solvang on our way to Europe and we even got to try some of the famous aebleskiver (Danish pancake balls) at The Solvang Restaurant, sitting in the very same booth that Jack and Miles had breakfast in in Sideways. Cute.
Helsinki, Finland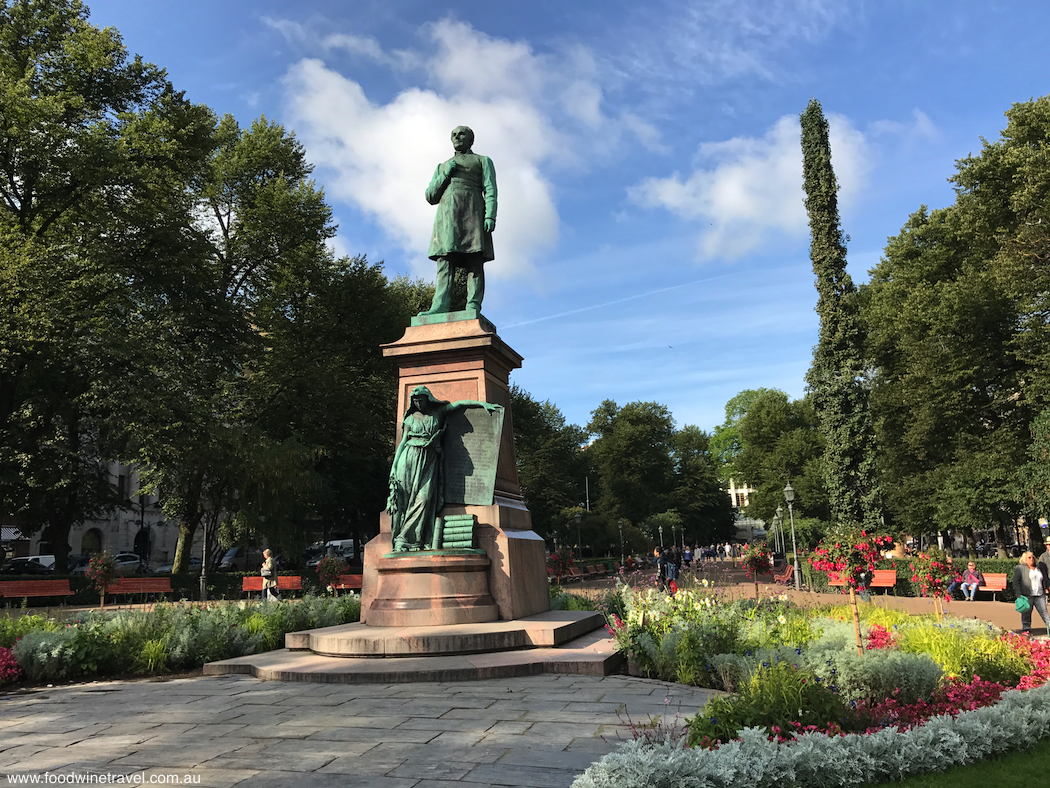 Crisp autumn weather and sunny skies greeted us in Helsinki where I can't say we got to know the place intimately but we spent enough time to know that we liked it. A lot. The capital of Finland is a compact city and therefore quite easy to explore on foot. We loved the Old Market Hall and enjoyed wandering through Esplanadi Park with its historic kiosks, sculptures and statues, art nouveau buildings, and beautiful flowers. The Christmas market here is said to be lovely. We spent a leisurely afternoon at Suomenlinna, an 18th-century fortress and nature park that extends across six linked islands. The fortress is a World Heritage site – another one ticked off the list 🙂
Lipari, Aeolian Islands, Italy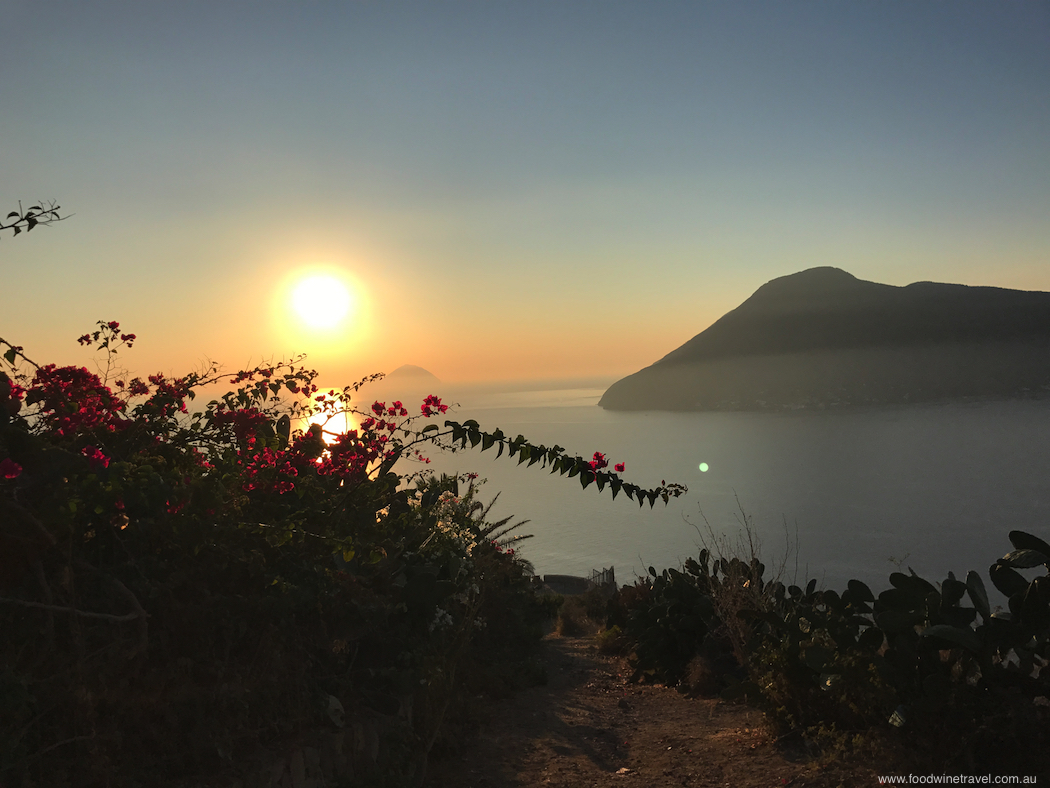 How special to experience the beautiful Aeolian islands in the company of good friends – even more so that one of them was born into a family who came from Lipari. With her help, her language skills and the introduction to her lovely family still living on the island, we had an experience that we could never have got as ordinary tourists. Lipari is the largest of the islands lying in sparkling blue waters a short ferry ride north of Sicily. Many gastronomic treats await – the islands are famous for their capers, and the seafood is plentiful and delicious. There's a gentle rhythm to the way of life here. Tranquilo / tranquila is an expression we heard time and time again.
Sardinia, Italy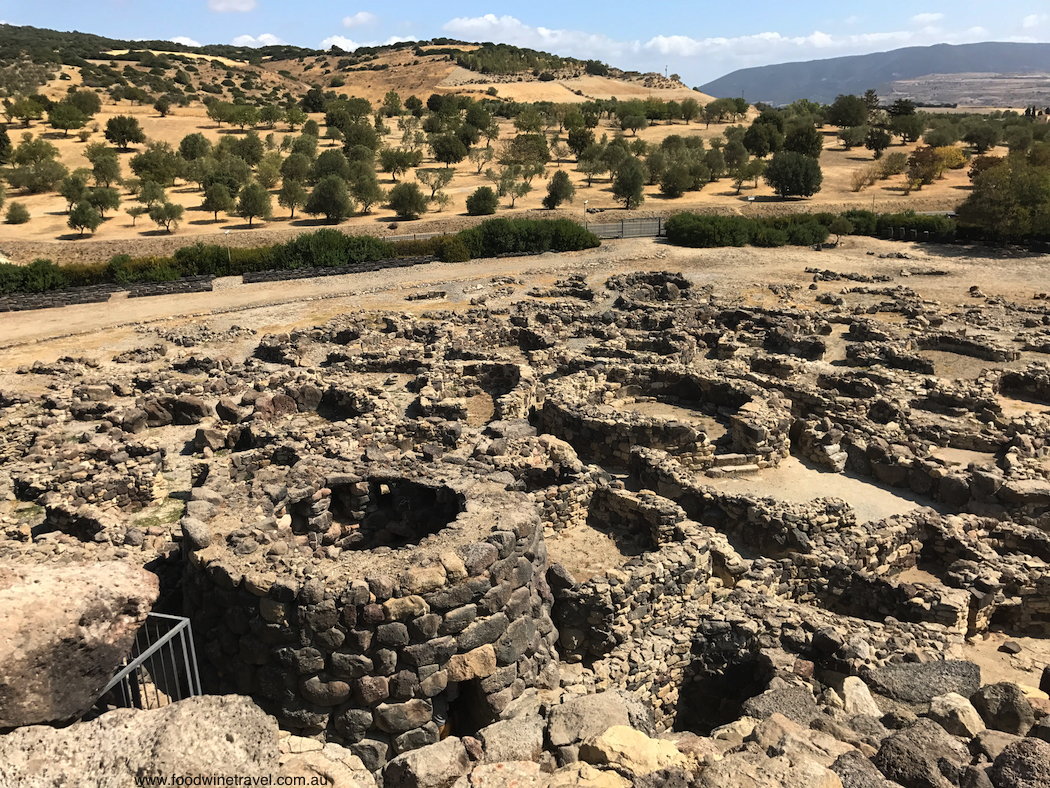 Two nights in the Sardinian capital, Cagliari, was not long enough. I wish it had been two weeks. As I mentioned in my round-up of Top Food & Wine Experiences In 2017, we stayed in the delightful B&B Archè, where the hosts, Valerio and Cristiana, were real foodies and very generous with their travel tips and dining recommendations. One highlight was attending a cultural evening of music and dance where the launeddas (Sardinian pipes) were played. Although this woodwind instrument can be traced back to at least 2700 BC, by the 1970s only seven people could play it. Since then a concerted effort has been made to revive the tradition and around 300 people are now skilled in playing it, thus preserving it for future generations. Such a heart-warming story.  Another highlight was an excursion to Barumini, the remains of a fortified settlement from long before Roman times (and a World Heritage site!)
Mediterranean cruise, Brilliance of the Seas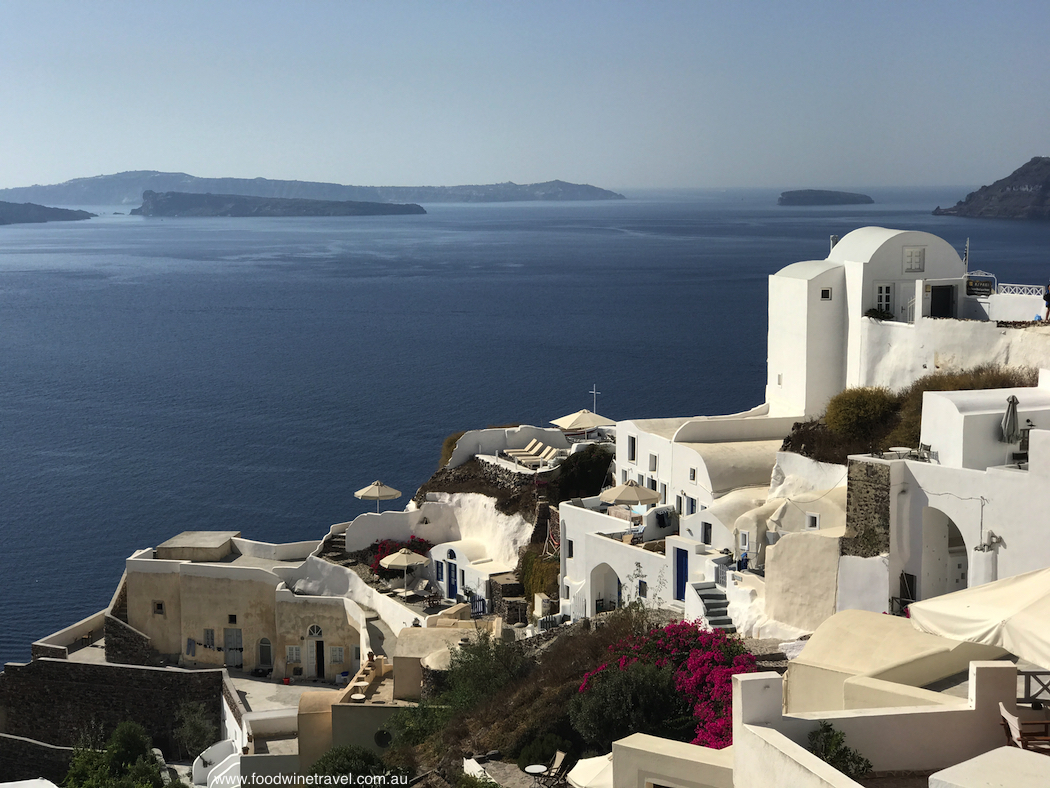 Our 12-night cruise on Royal Caribbean's Brilliance of the Seas, departing from and returning to Barcelona, was fun. We had visited most of the ports on previous trips but re-visiting them enabled us to see attractions that we hadn't seen previously, such as Ostia Antica (the seaport of ancient Rome) and the wonderful Acropolis Museum in Athens. Cannes was new to us, and who can ever have enough of Santorini, Mykonos and Malta? Lazy days on sun-kissed islands, a healthy dose of history and sightseeing, and days at sea with wining, dining and great entertainment. Bliss.
Autumn colours, New England, USA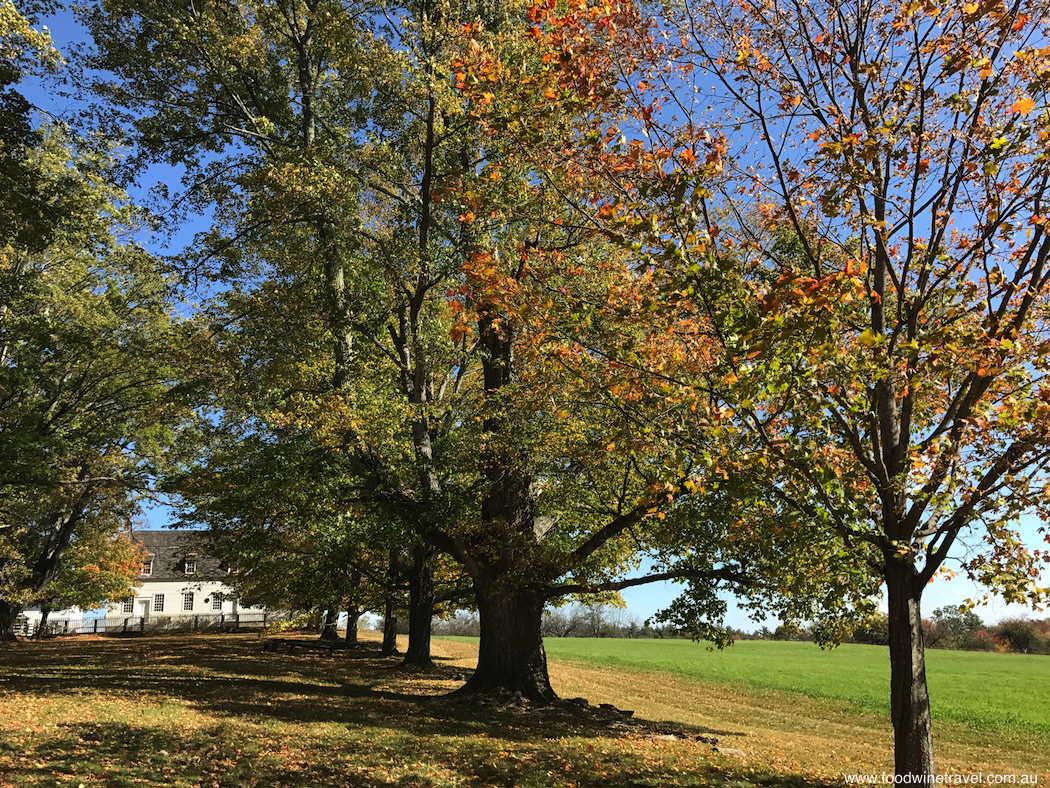 What started as a plan to spend a week roaming around New England in the autumn was condensed into a few days, not enough to experience it fully but enough to know that, yes, it is beautiful, and yes, we want to go back.
Broadway, New York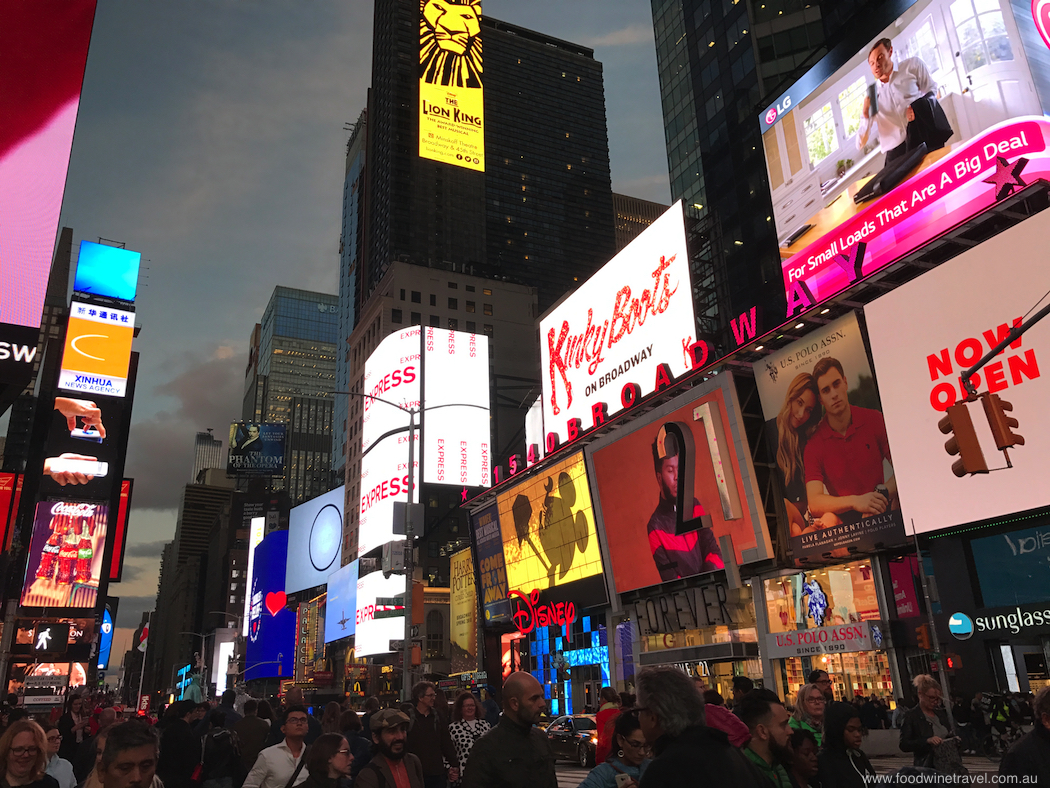 Again, spending just two nights in the Big Apple was ridiculous but there are only so many places you can get to in a year … We made the best of it though and managed to squeeze in two shows on Broadway, including the musical Chicago, now in its 20th year on Broadway. Such a polished performance with so much energy and razzle-dazzle.
Ireland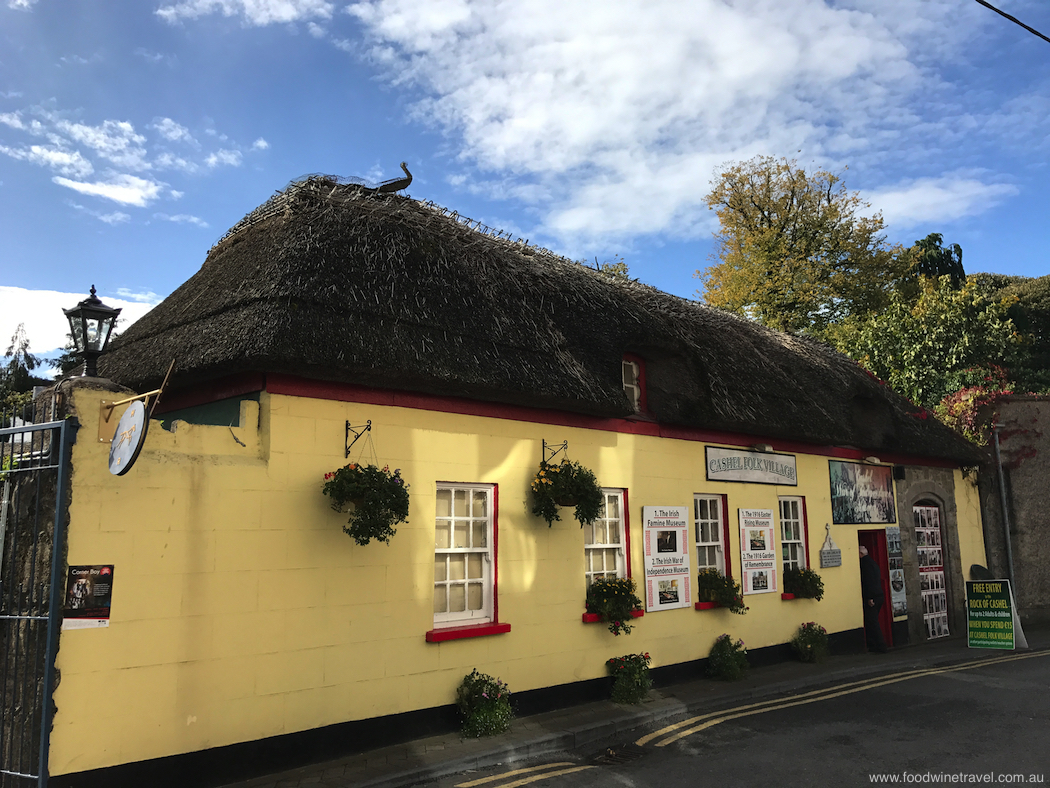 We picked up a car at Dublin Airport and just drove for three weeks, wherever the fancy took us. Mostly it was around the Tipperary region, where Maurie was doing some family history research. As per our previous visits to Ireland, there were some serendipity moments that we'll be talking about for years, mostly involving pubs and music. Travelling in Ireland is always a stark reminder of how gipped Maurie and I were in not being granted any musical talent. Is there anyone in Ireland who can't sing or play music? In Ireland, we also had our first experience of TBEX, a travel blogging conference that we returned from with loads of practical advice and inspiration to continue doing what we love – bringing you the best food, wine and travel experiences from around the globe. We hope you'll join us for the ride in 2018.
If you enjoyed this post, you might also like to check out our Top Food & Wine Experiences from 2017.