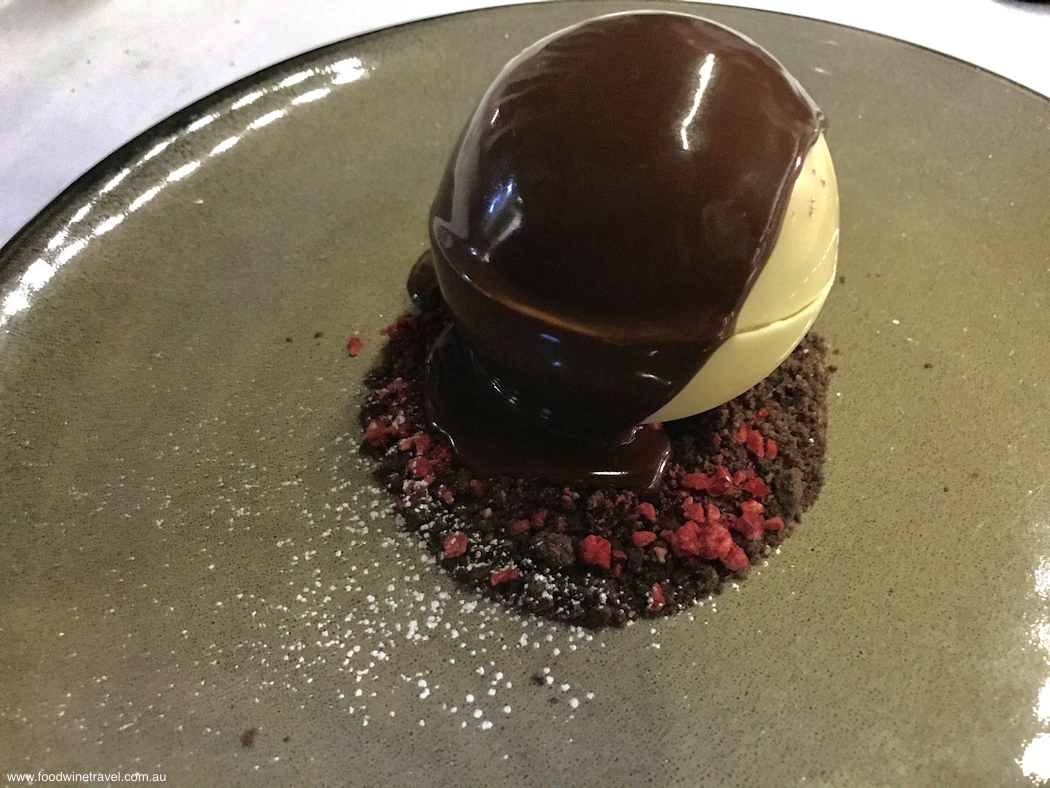 I have to confess that although we've been living in Queensland for a few years, I didn't know there was a restaurant downstairs at Brisbane Powerhouse. Happily, I do now, having experienced one of Watt's Dinners with a Difference. The theme was truffles – always a favourite at this time of year – with head chef Michael Harris devising a special menu to show off these precious 'black diamonds'.
Local supplier Madame Truffles sourced the truffles from Peter and Kate Marshall's Terra Preta Truffle Farm near Braidwood, NSW. Coincidentally, Maurie and I have actually done a truffle hunt at this particular farm, which we wrote about in a post some years ago. A lot of people still aren't aware that the Canberra region has a burgeoning truffle industry, its frosty mornings, sunny days and dry climate providing perfect conditions and a particularly long growing season for truffles.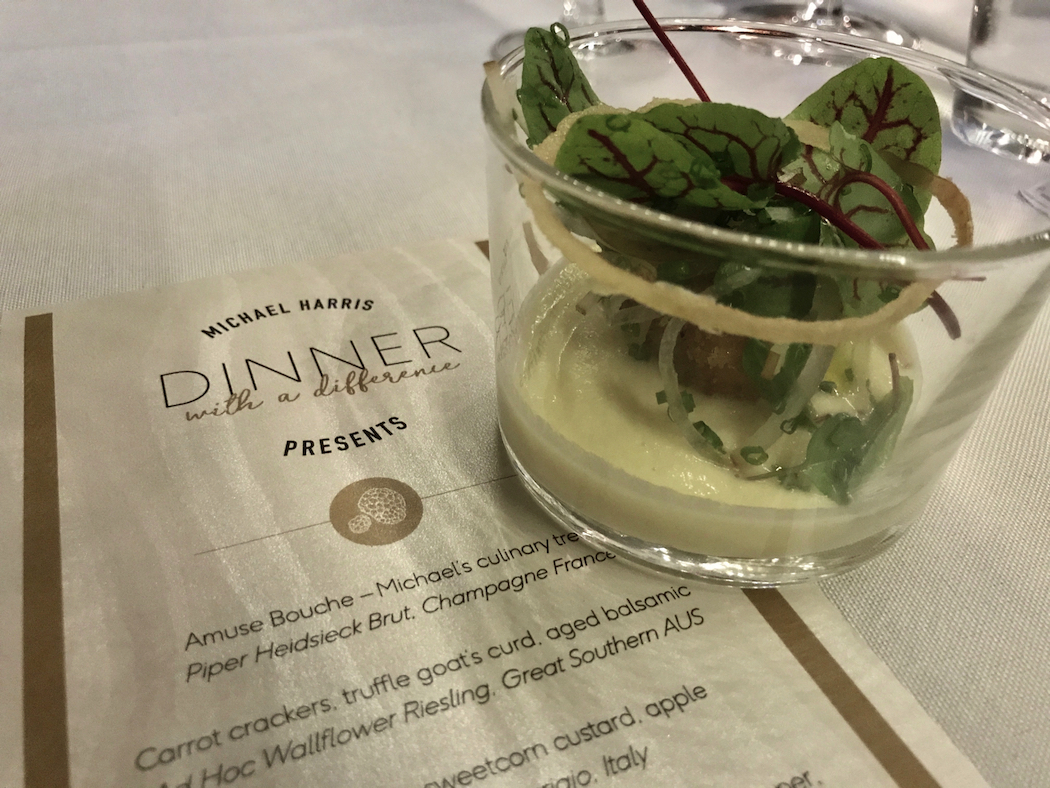 It was a thrill to learn that the truffles used in Watt's menu came from a farm we had actually visited. Having negotiated the nightmare parking situation (there was a show on at the Powerhouse at the same time) and located the entrance to Watt, we arrived to find beautifully set tables with side plates containing bread rolls and truffle butter.
From there, it was truffles with all six courses, all perfectly matched with a great selection of Australian and imported wines.
The menu:
Amuse Bouche (sweetbread with truffle crumble & cauliflower puree)
Piper Heidsieck Brut Champagne
Carrot crackers, truffle goat's curd, aged balsamic
Ad Hoc Wallflower Riesling, Great Southern WA
Poached trout, sweetcorn custard, apple, truffle milk skin
Aquilani Pinot Grigio, Italy
Octopus, saffron, piquillo pepper, fennel caramel, black truffle
Philip Shaw 'The Architect' Chardonnay, Orange NSW
Duck 'en presse', duck breast, chestnuts, swiss chard, bread sauce.
Radio Boka 2015 Tempranillo, Spain
Valrhona white chocolate sphere, vanilla mousse, truffle icecream, chocolate soil
Fiore Moscato, Mudgee NSW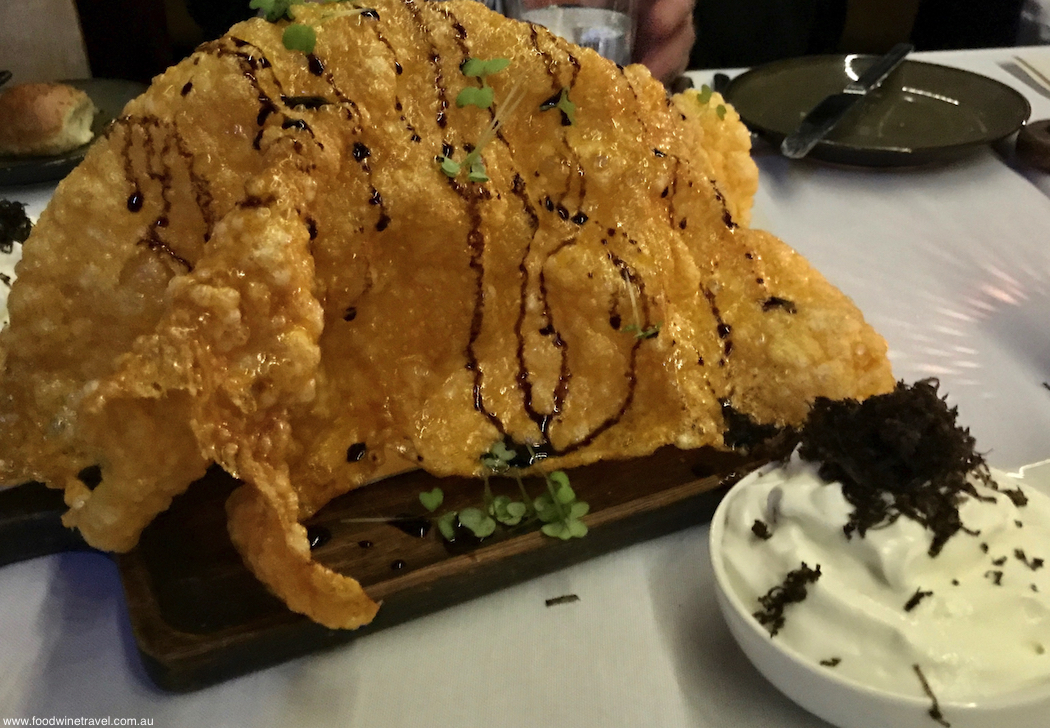 It would be difficult to choose a standout course as every dish was impressive, but we were certainly taken aback by the appearance of the carrot crackers, which were enormous (ours looked like a big fish). These were made from dehydrated carrot and were very light and complemented perfectly by the delicate goat's curd with truffle shavings.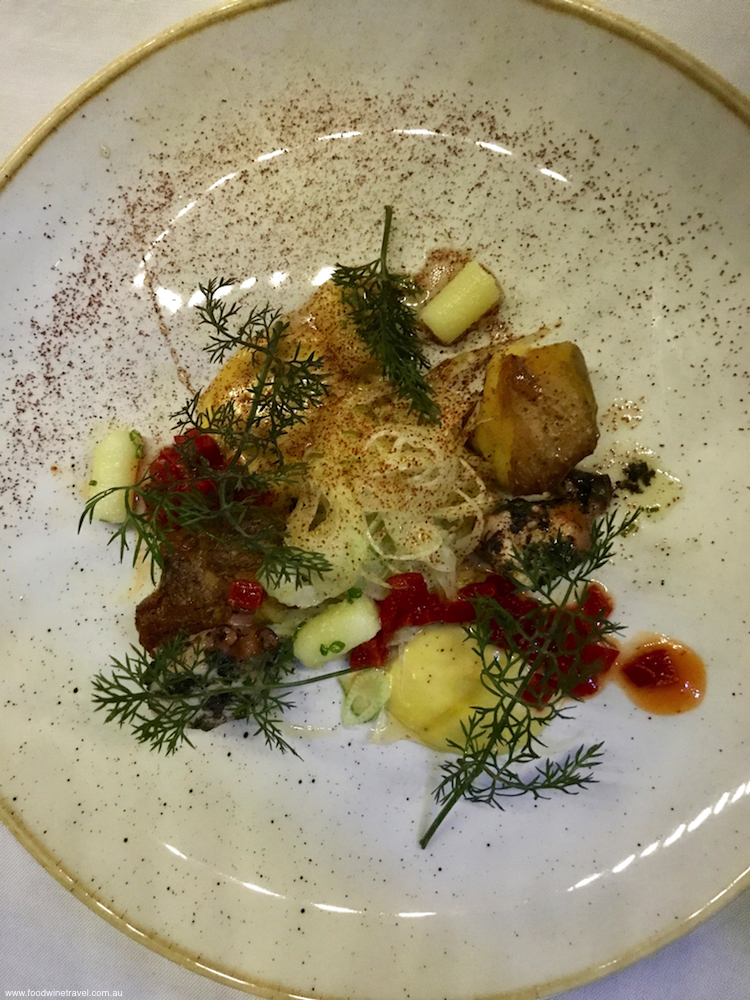 Although duck is always a personal favourite, we really loved the octopus dish which had a gorgeous combination of flavours with the caramelised fennel. The truffle was quite subtle in all the dishes, but it was great to see it used in different incarnations, such as the interesting truffle-infused milk skin with the trout, and the truffle icecream with the dessert.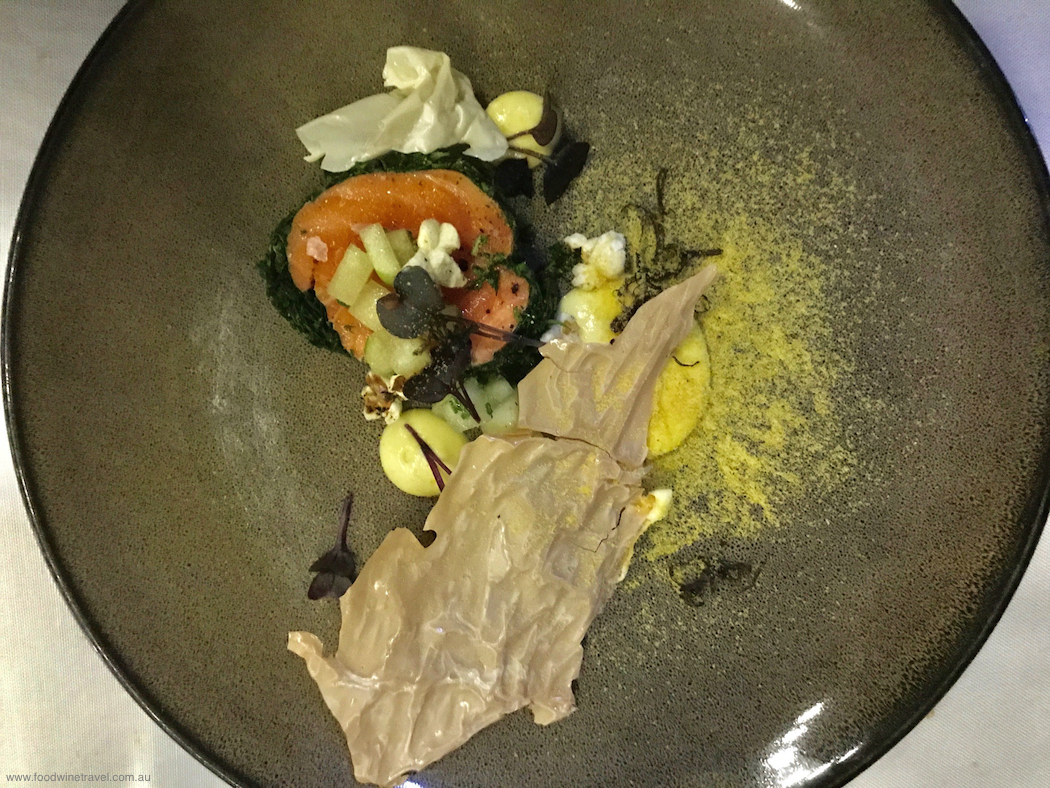 The Valrhona chocolate dessert was served with a flourish by Trippas White Group executive chef George Diamond who came from Sydney for the event. In answer to questions about whether he is related to Neil Diamond, he said: "If I had a dollar for every time I've been asked that." (Just for the record, he isn't.) He delivered the dessert as a ball of white chocolate filled with vanilla mousse, pouring chocolate sauce over it at the table.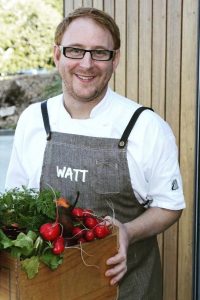 British-born chef Michael Harris draws inspiration for his menus from his travels in Britain, Europe, New Zealand and Australia. He trained with Andoni Luis Aduriz of Mugaritz and Philippe Legendre of Le Cinq, both two-Michelin-starred chefs.
The truffle dinner was the first in a series of Dinners with a Difference that Harris has developed to explore seasonal produce and to introduce some of his philanthropic ventures. In October, he will host a dinner supporting Breast Cancer Awareness. As this is a cause dear to my heart, it would be great to see support for it. Keep an eye on the restaurant's website for details.
More information: www.wattbrisbane.com.au
Christine and Maurie were guests of Watt Brisbane.