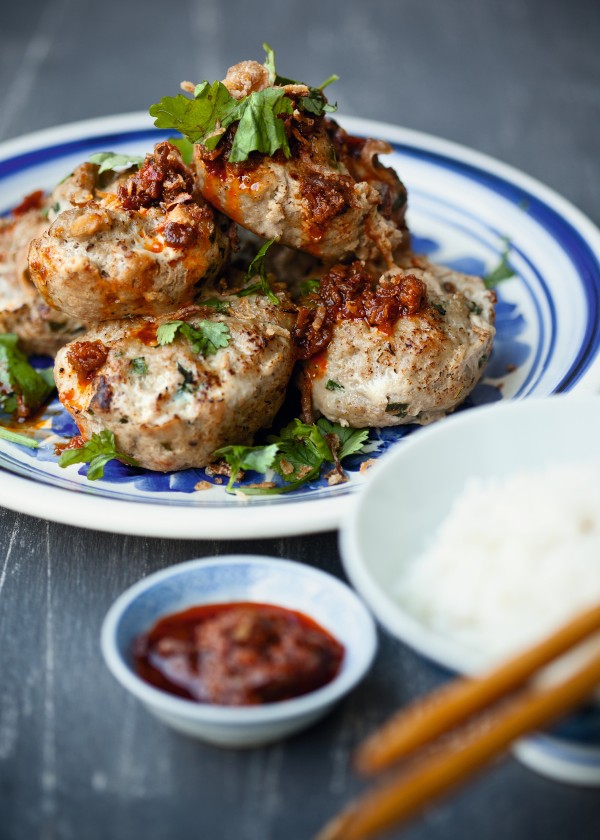 One of the lovely things about Billy Law's book (apart from the terrific recipes) is how much his personality shines through. The title Have you eaten? reflects his Malaysian heritage – it is common for Malaysians to greet each other in this way. Law, who lived in Malaysia till the age of 19, had it in mind as the title for his cookbook long before he came up with the recipes.
Law is an outstanding photographer, as evidenced by the photos on his blog, A Table For Two, which he started writing before he came to public attention on television's MasterChef. So it's not surprising that as well as writing the recipes for Have you eaten? (Hardie Grant, $45), he also styled the dishes and photographed them, making the production of this book a real labour of love.
He also tells a lot of nice stories about Malaysian culture and the love of food it instilled in him, and he puts forward some cheeky recipes that are personal favourites, such as Cola Chilli Chicken (yes, really!) and Vegemite Cheesecake (which he swears is delicious).
The book also has a recipe for his famous Rocky Road, made with rice bubbles, pistachio nuts, fresh raspberries and dark chocolate so that it is not too sweet.
The recipes are an eclectic mix of flavours and cuisines and there's much I am keen to try here, from traditional Malaysian dishes like Nasi Lemak, to Asian-inspired dishes such as Deep-fried soft chell crab with som tum, and contemporary Western-style dishes such as Braised beef cheeks in Pedro Ximinez.
The recipe below, for Baked garlic pork mince cakes, cooks quickly in individual muffin pans, a great idea for making rissoles and one that I would never have thought of.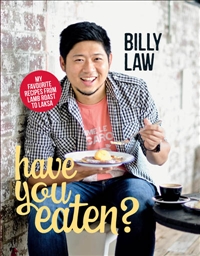 BAKED GARLIC PORK MINCE CAKES
500g minced pork
3 garlic cloves, finely chopped
10g salted radish, rinsed and finely chopped
1 egg, beaten
2 tablespoons light soy sauce
1 teaspoon five-spice powder
Pinch of white pepper
6 teaspoons vegetable oil
XO sauce, as dressing
Handful of coriander leaves, roughly chopped
Handful of fried shallots
Preheat the oven to 220°C. In a large mixing bowl, combine the pork, garlic, salted radish, egg, soy sauce, five-spice and white pepper.
Pick up all the mixture in one hand and then slap it against the side of the bowl for 5 minutes until the meat is sticky. This technique is to break down the meat fibres, so that it will have a nice elastic texture once cooked.
Divide the mixture into 6 equal portions. Have ready a 6-hole muffin tray. Place one portion into each hole, pressing down to fit tightly in the holes.
Drizzle a teaspoon of vegetable oil over each mince cake, then bake in the oven for 20 minutes.
Remove from the oven and transfer the mince cakes to serving plates. Drizzle with a generous amount of XO sauce and sprinkle liberally with coriander leaves and fried shallots. Serve with steamed rice as a meal.
From: Have You Eaten? By Billy Law. Photo reproduced from the book.