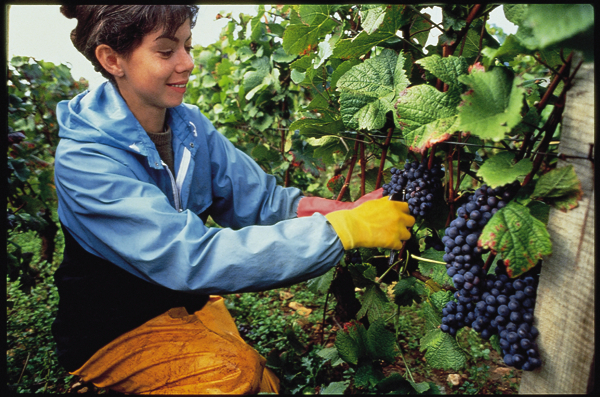 You've probably gathered from my blog posts that I'm a great fan of cruising, especially river cruises. It's such a leisurely way of seeing a variety of destinations, without the hassle of packing and unpacking each time.
This new itinerary from Viking River Cruises sounds perfect for food and wine buffs. Châteaux, Rivers & Wine is an 8-day cruise of the Bordeaux and Aquitaine regions in France. (Photo supplied.)
To be offered in 2014 on the Viking Forseti, it will take guests on an exploration of the Dordogne, Garonne and Gironde Rivers, through the region that has for centuries produced some of France's most remarkable wines including Margaux, Pomerol, St. Emilion and Sauternes.
The journey begins in Bordeaux and makes its first stop in Pauillac, where guests can sip the full-bodied blends of the renowned Médoc and Margaux wine regions, and travel along the Route des Châteaux.
Next is an opportunity to explore the Citadel in Blaye and the charming town of St. Emilion, both UNESCO World Heritage sites, before continuing on to Cadillac for tastings of sweet Premier Cru wines from Sauternes.
Finally, there is an in-depth tour of the beautiful churches, grand Louis XV architecture and charming cafes of Bordeaux. To enhance appreciation and understanding of the Aquitaine Valley, the ship will offer a cultural program designed with the assistance of local experts.
Guests might learn to make canelés (a caramelized custard pastry), observe the winemaking traditions that have made the area so famous, begin or expand their appreciation of fine Bordeaux wines with the guidance of a master sommelier, and brush up on their conversational French.
Viking Forseti is the first Viking Longship to sail in France and the newest ship to sail the rivers of the Aquitaine Valley. Its design is state-of-the-art with an indoor-outdoor Aquavit Terrace, diesel-electric hybrid engines, solar panels and on board organic herb gardens.
More information: www.vikingrivercruises.com.au
Related posts: Rhine River Dreaming; Danube's Markets Cast Their Spell; Accolade For River Cruise Dining.