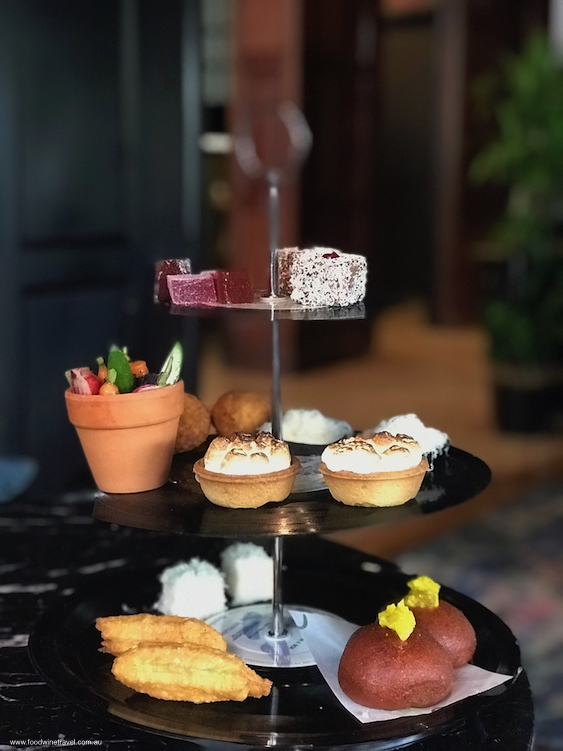 If the afternoon tea you're seeking consists of cucumber sandwiches, macarons and scones with jam and cream, then don't go to the Ovolo Inchcolm. Everything about the hotel in Brisbane's Wickham Terrace is quirky and playful, and its Saturday High Tea is no exception. From Tomato Marshmallow to Banana Rum Consommé "Coke", we can guarantee you'll be surprised and delighted by tidbits you won't see anywhere else in the city.
And that's apparently what the Ovolo team were aiming for, according to the waiter who delivered a 3-tier stand of goodies to our table in the hotel's cosy front lounge. They didn't want it to be just any afternoon tea, she said. They wanted a point of difference.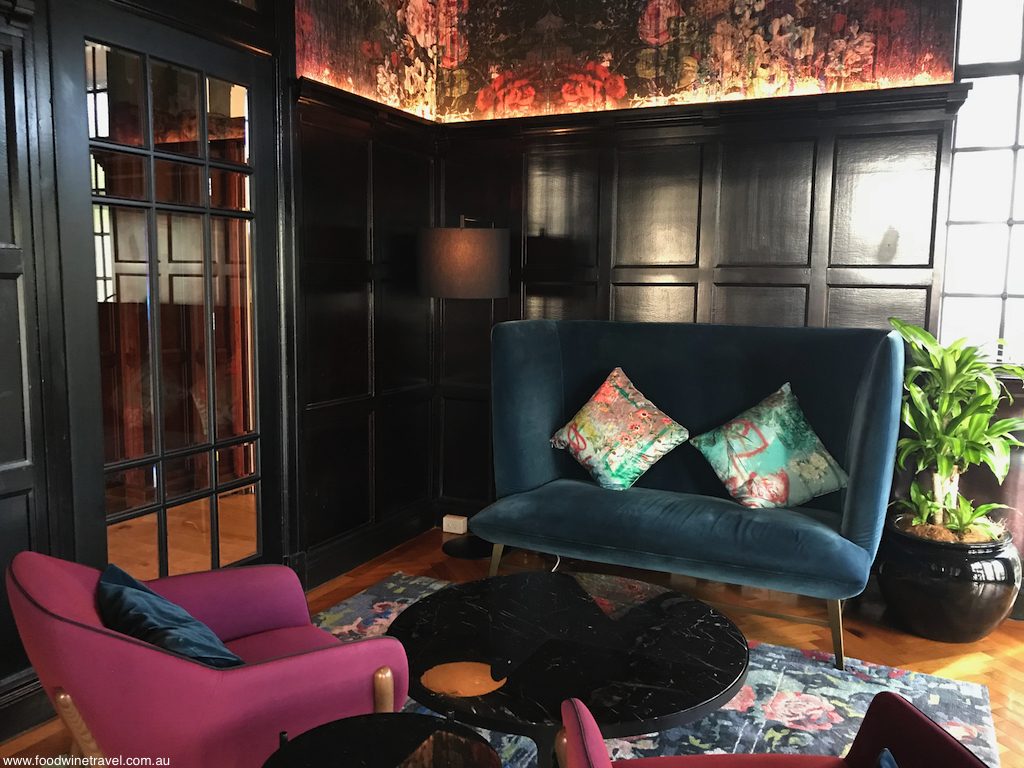 The presentation is a nod to the hotel owner's passion for rock music, as the stand consists of 3 old records in varying sizes. Other Ovolo hotels have rockstar suites named for some of the artists favoured by their Hong Kong owner; the Ovolo Inchcolm doesn't but it does have pop-art pictures of rock stars and other nods to the owner's musical passion.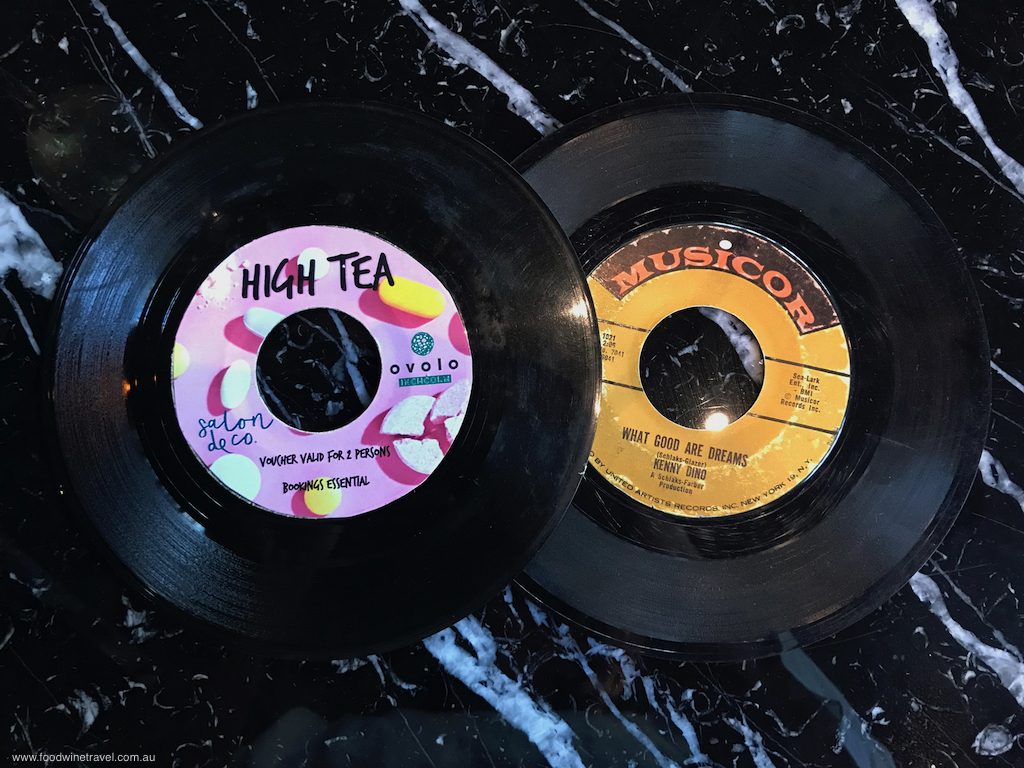 Our invitations to experience the Rock 'n Roll High Tea were printed on old records (45's), a cute touch that sparked our interest from the start. After we phoned to book, we were emailed a menu of 8 sweet and 8 savoury morsels and asked to choose 4 of each. Given the amount of work that clearly goes into preparing this eclectic selection, the advance notice isn't perhaps surprising.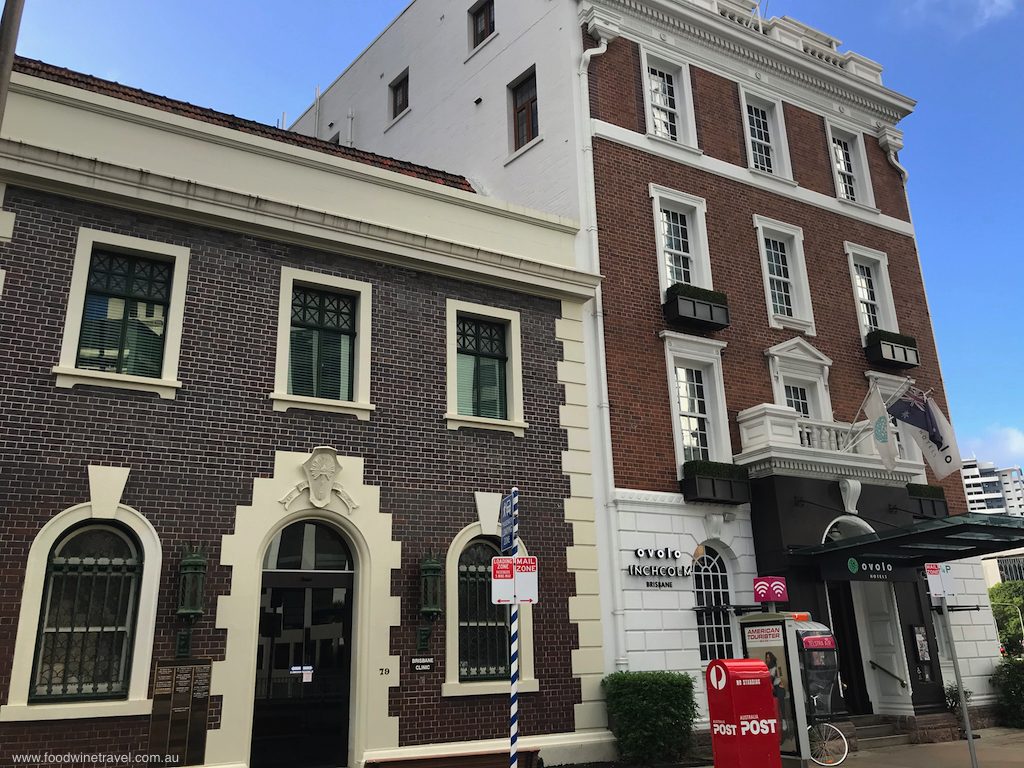 This was our second visit to the Inchcolm in a matter of months. We were super-impressed when we visited for the launch of the autumn menu in the hotel's Salon de Co restaurant, as we wrote about in another post. There's a great sense of arrival at the hotel as it's a beautiful old building that played an important role in Brisbane's early history. The reception area is also the bar and it features a long "Cabinet of Curiosity" filled with trinkets and objects like Rubik cubes, old telephones and music memorabilia.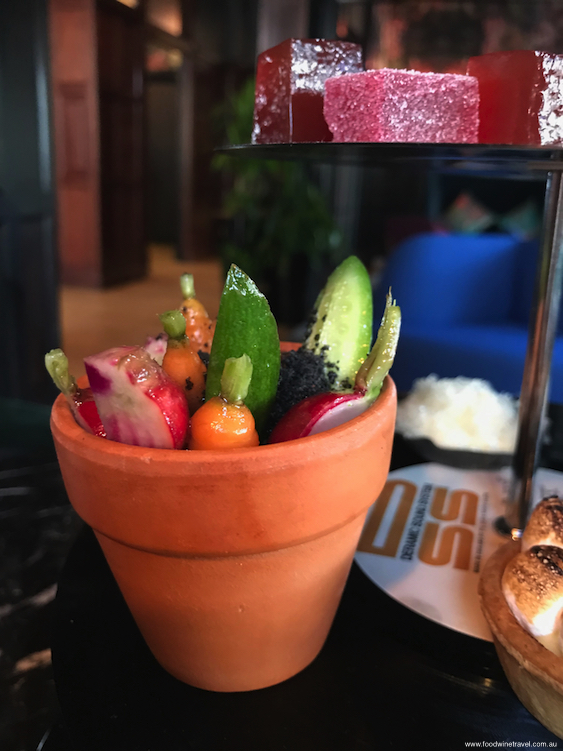 At this stage, the Rock 'n Roll High Tea is only available on Saturdays at either 1pm or 3pm. We were served a glass of bubbles on arrival; this comes with the Start Me Up package that costs $65 a head. Without bubbles, it costs $58 ('Like A Virgin' package). There's also 'Welcome To The Jungle' for $75 which includes a cocktail, and 'The Final Countdown' for $95 which includes free-flowing bubbles. All packages include bottomless cups of Rabbit Hole organic tea and Will & Co coffee. These were the selections we chose:
Savoury:
Salt & vinegar churros
Edible garden
Smoked brisket buns
Tomato marshmallow
Sweet:
Key lime curd tart
Banana rum consommé coke bottles
Negroni pate de fruit
Daintree chocolate lamingtons
We had the Salt & Vinegar Churros at the autumn menu launch and knew they were delicious. I also loved the Edible Garden in a terracotta pot with dainty little carrots, radishes and cucumber pushed into a bed of dip sprinkled with "soil". The tomato marshmallow was a surprise, looking just like sweet marshmallow coated with coconut, but the marshmallow having an ever so subtle tomato flavour.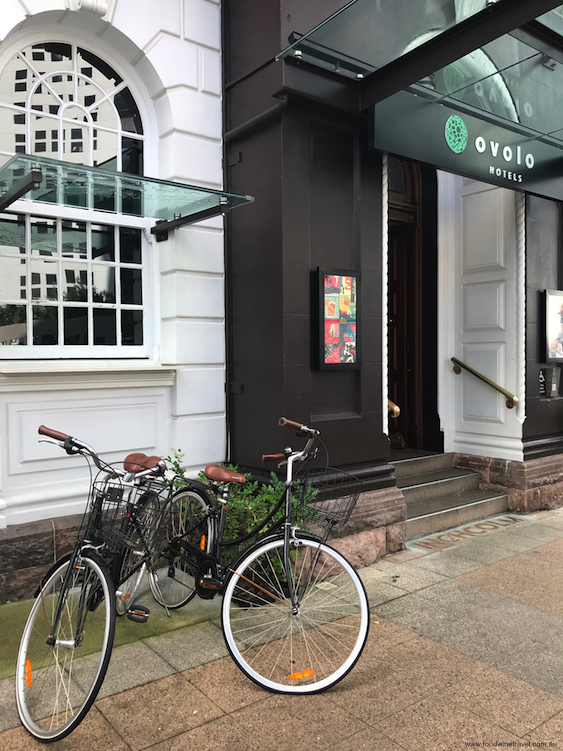 We had the Daintree chocolate "lamingtons" at the menu launch too, but we enjoyed them more this time because they had a mousse consistency rather than being frozen solid like they were when we last had them. The pate de fruit wasn't Negroni-flavoured as we expected but rather flavoured like a Whisky Sour. The Banana Rum Consommé "Coke" arrived in a bottle accompanied by glasses with ice so we could pour it ourselves. It slipped down a treat.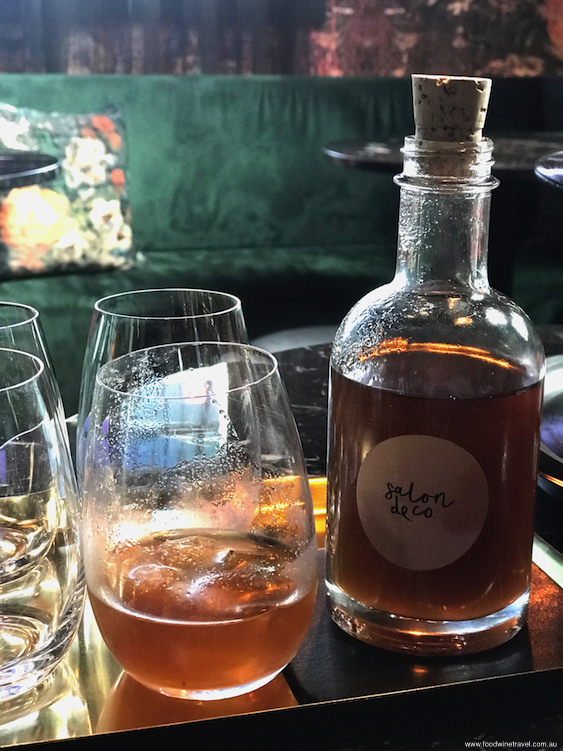 The food that head chef, Andy Ashby, is doing for Salon de Co is rooted in tradition but it has a playful, modern edge, and that's certainly so for the Rock 'n Roll High Tea as well. If you're looking for a really unique afternoon tea experience, or for a celebration with a difference, put on your glad rags and make a beeline for the Ovolo Inchcolm.
If you go:
Rock 'n Roll High Tea
Ovolo Inchcolm Hotel
73 Wickham Terrace
Spring Hill Qld 4000
Australia
Tel: +61 (0)7 3226 8888
www.salondeco.com.au