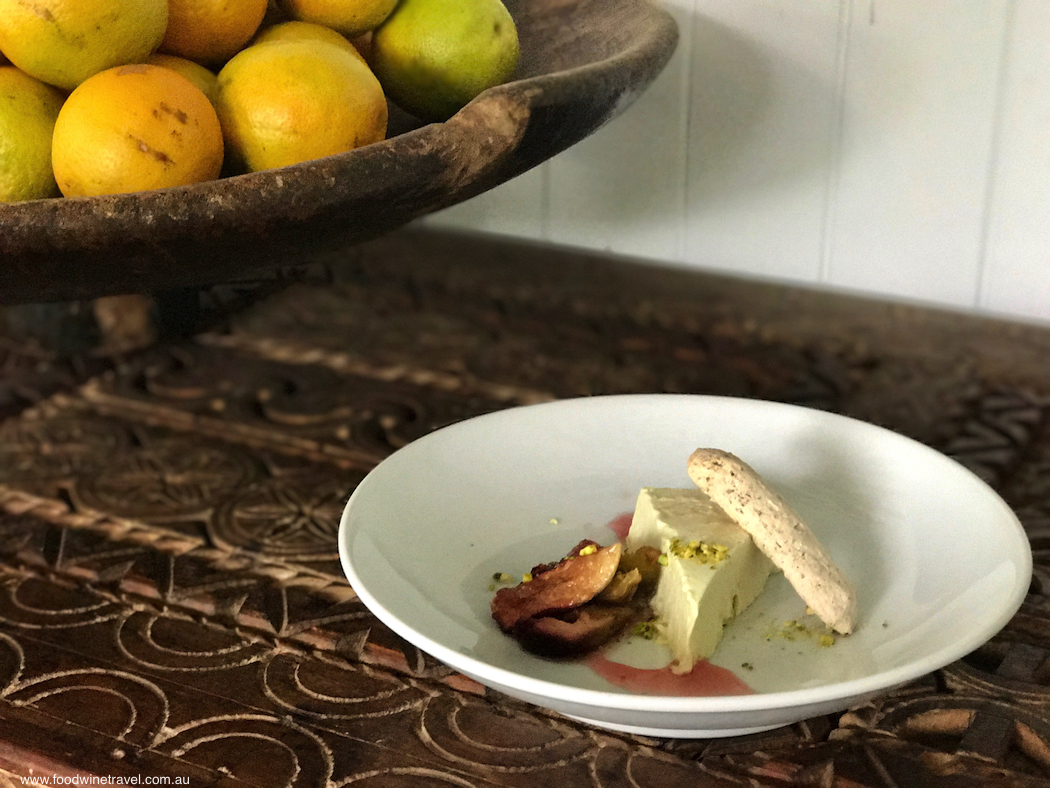 Update: Sadly we've just learnt that Cafe Grenadine has closed permanently (December 2017).
Café Grenadine is exactly the sort of place you'd like to have as your neighbourhood café. What a pity it's right across the other side of town from where I live!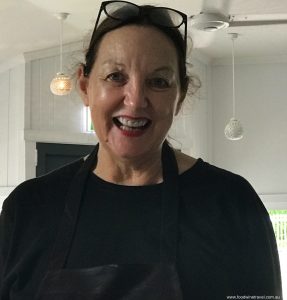 Marilyn Lukies opened the café in early 2016, taking over an old store on Martha Street in the Brisbane suburb of Camp Hill.
She has transformed it into a bright and welcoming space with a relaxed, tropical feel.
There are hints of Spain and Morocco in both the menu and the décor, reflecting the six+ years Marilyn spent in Marrakesh and a further long stint in Spain.
A self-trained cook, Marilyn ran a restaurant in Sitges, a popular seaside resort near Barcelona.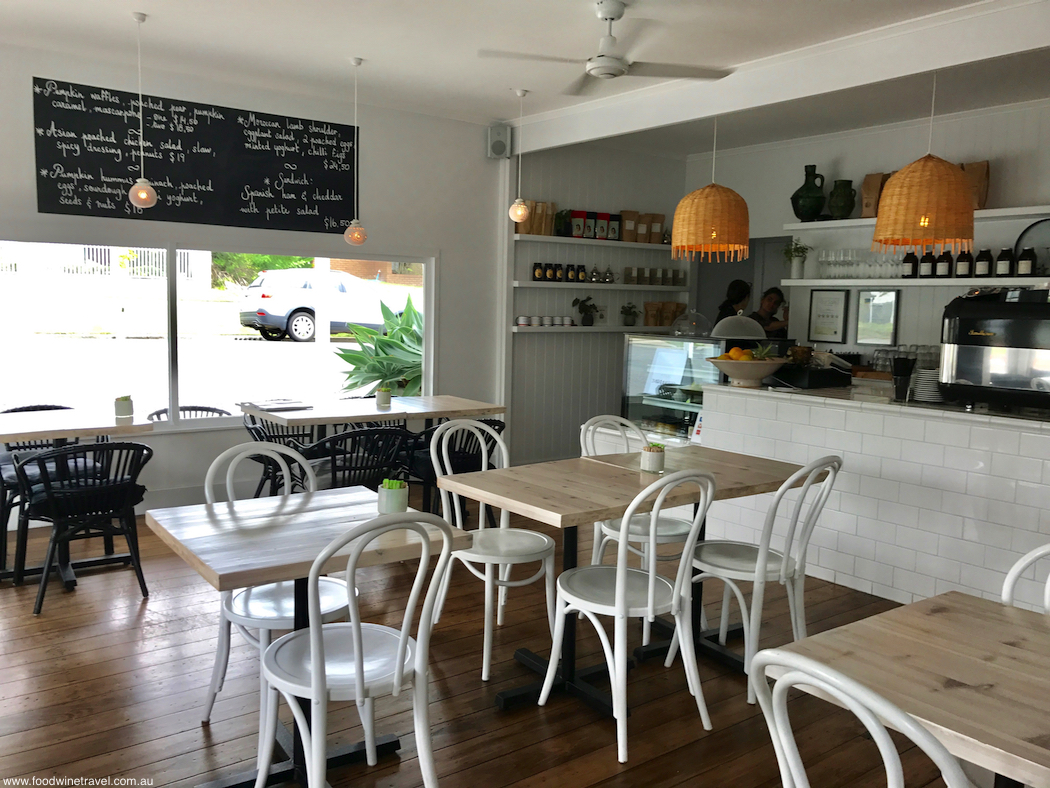 Café Grenadine is a daytime café so the menu consists mostly of breakfast and brunch dishes such as eggs, waffles and open sandwiches. A blackboard menu offers more substantial brunch and lunch dishes, which on the day of my visit included Asian poached chicken salad with slaw and spicy dressing, pumpkin waffles with poached pear, and an awesome dish of slow-roasted lamb shoulder, eggplant salad, minted yoghurt, chilli figs, and flatbread.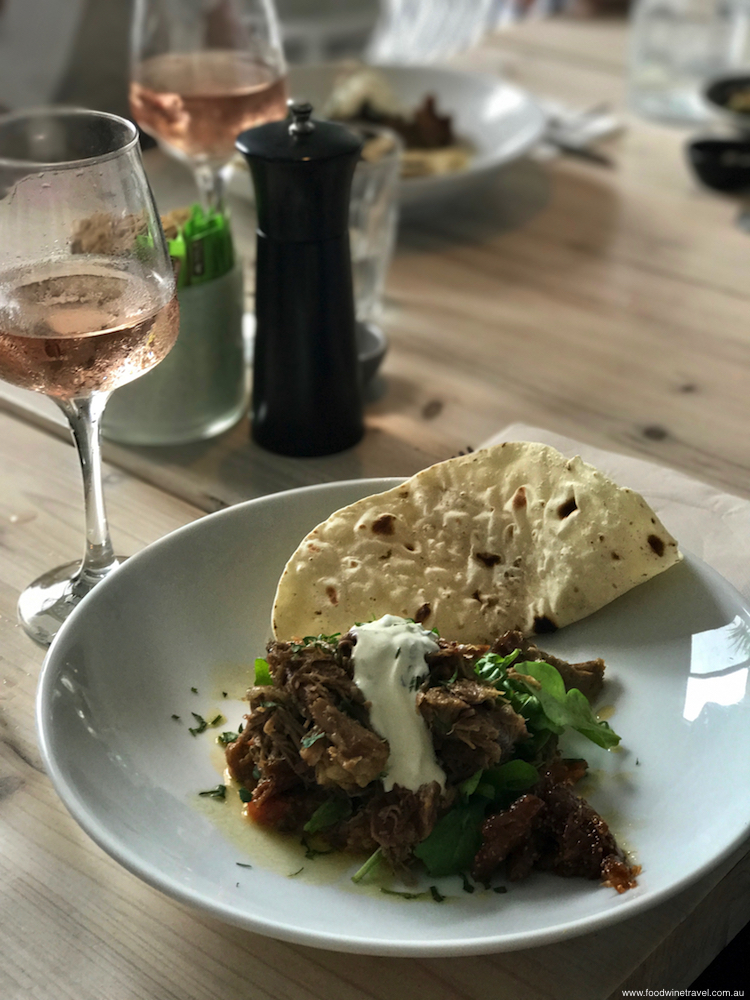 This last dish, Méchoui, was melt-in-the-mouth tender and flavoursome – certainly a dish I'd cross town for! I experienced this as part of a special lunch organized by Carol Prior, whose bespoke tour company, By Prior Arrangement, does customized tours of Morocco, South Africa, Scotland and France.
Carol's historical and cultural itineraries encompass food, gardens, interiors, architecture and adventure. There are some really exciting itineraries coming up as you can see if you hop on over to the By Prior Arrangement website. Carol has known Marilyn for many years and I'm so grateful to her for introducing me to Marilyn's lovely café.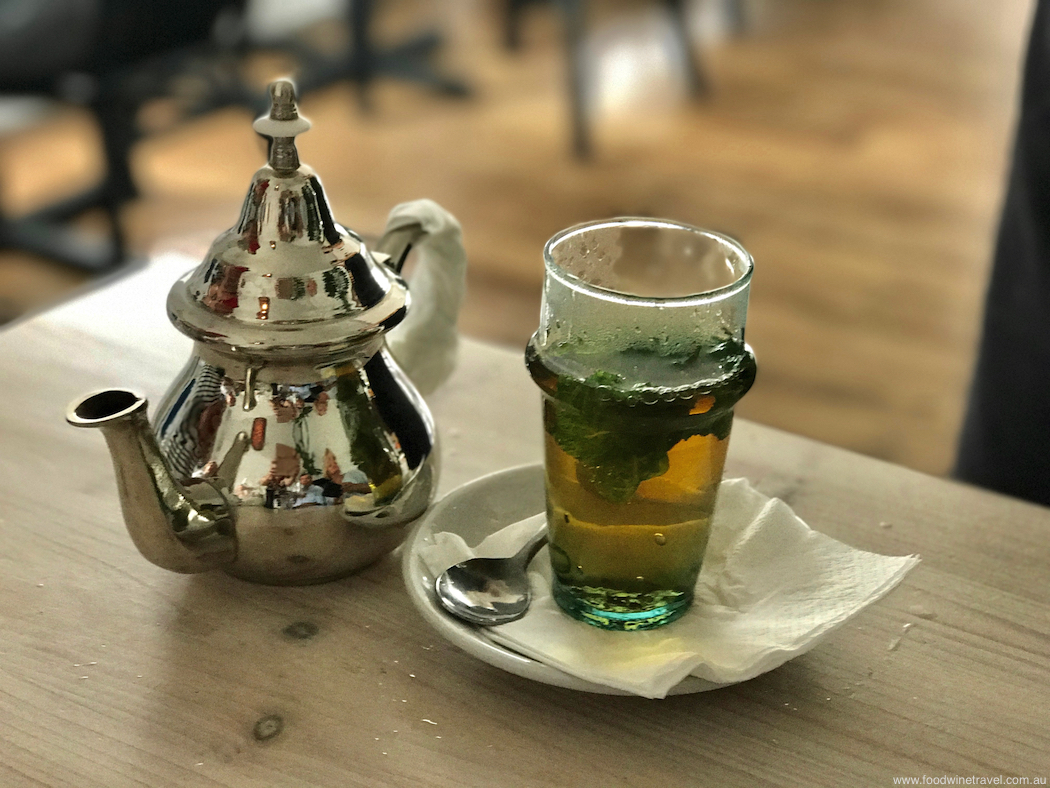 As well as the slow-roasted lamb dish, other guests at our lunch had the choice of a chicken tagine dish that also smelt divine. Dessert was impressive too: figs quartered and poached in sugar syrup with a dash of grenadine and cardamom, served with pistachio biscuit and mint tea semifreddo. And, of course, we had to have green mint tea to finish.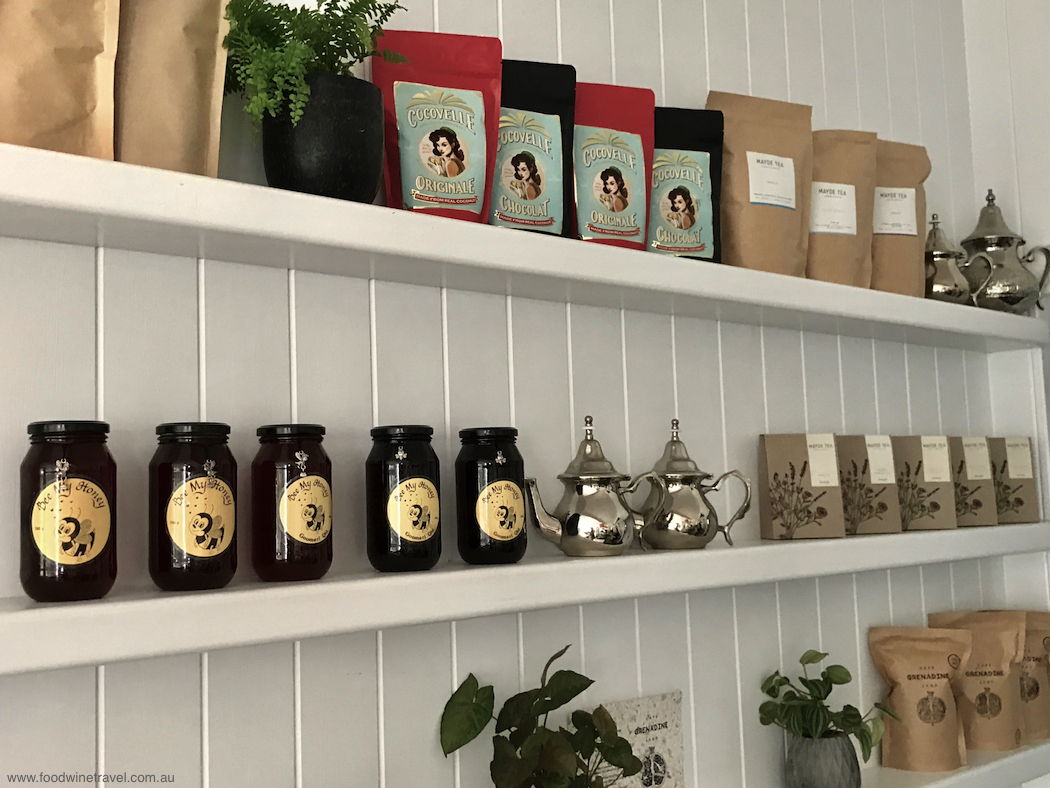 In a nod to the building's roots as a corner store, Café Grenadine also has the makings of a small general store, stocking products such as Mayde Tea, the house blend of coffee, Bee My Honey and locally made bread to buy and take home. If the ambience of Café Grenadine is not enough to entice you in, then the food most certainly will.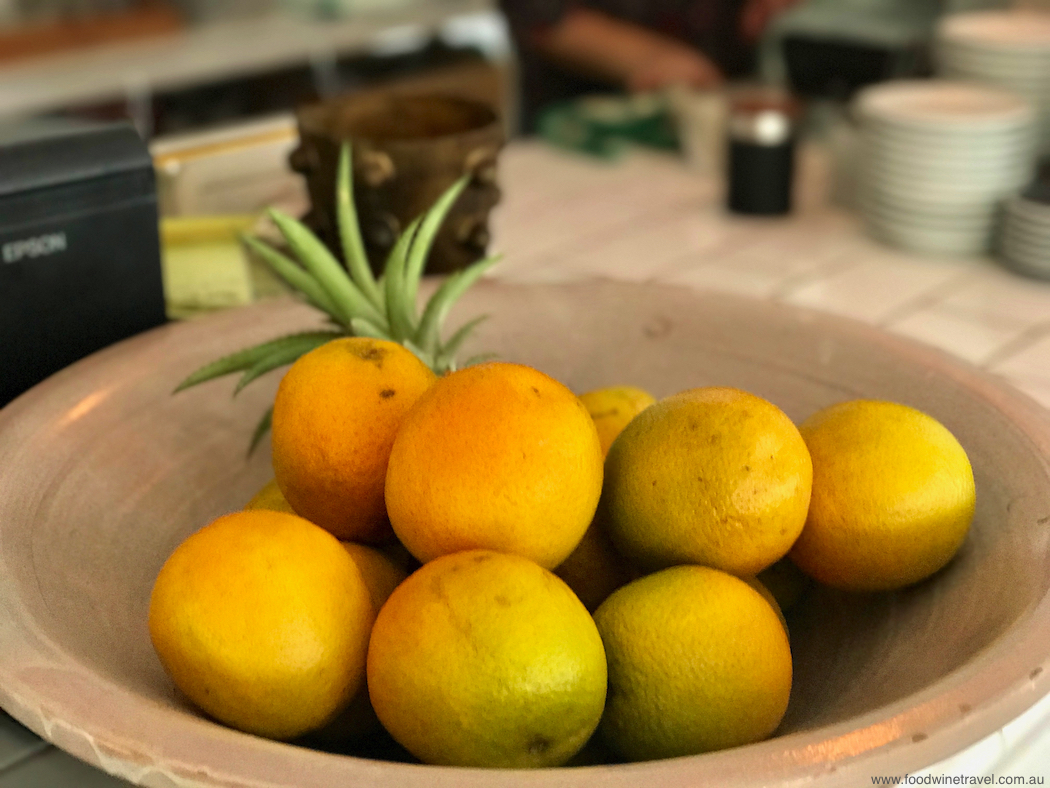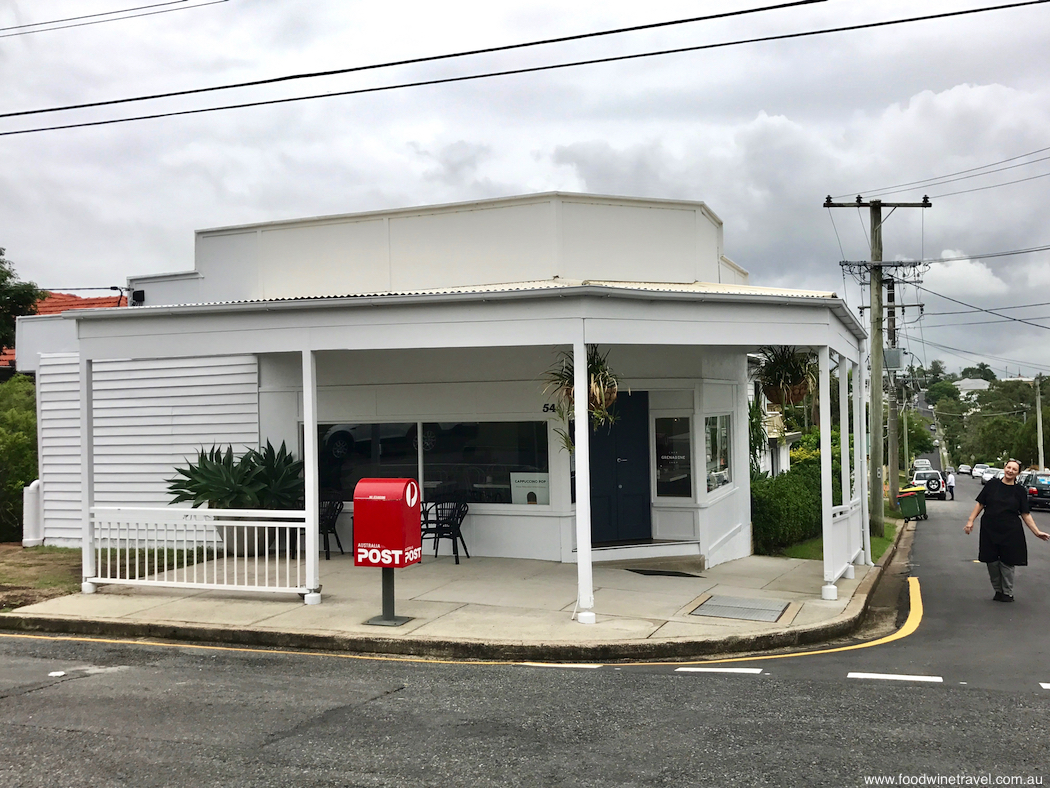 If you go:
Café Grenadine
54 Martha Street
Camp Hill QLD 4152
Australia
Tel: +61 (0)7 3189 3374
Open Wednesday to Sunday 7am to 2pm