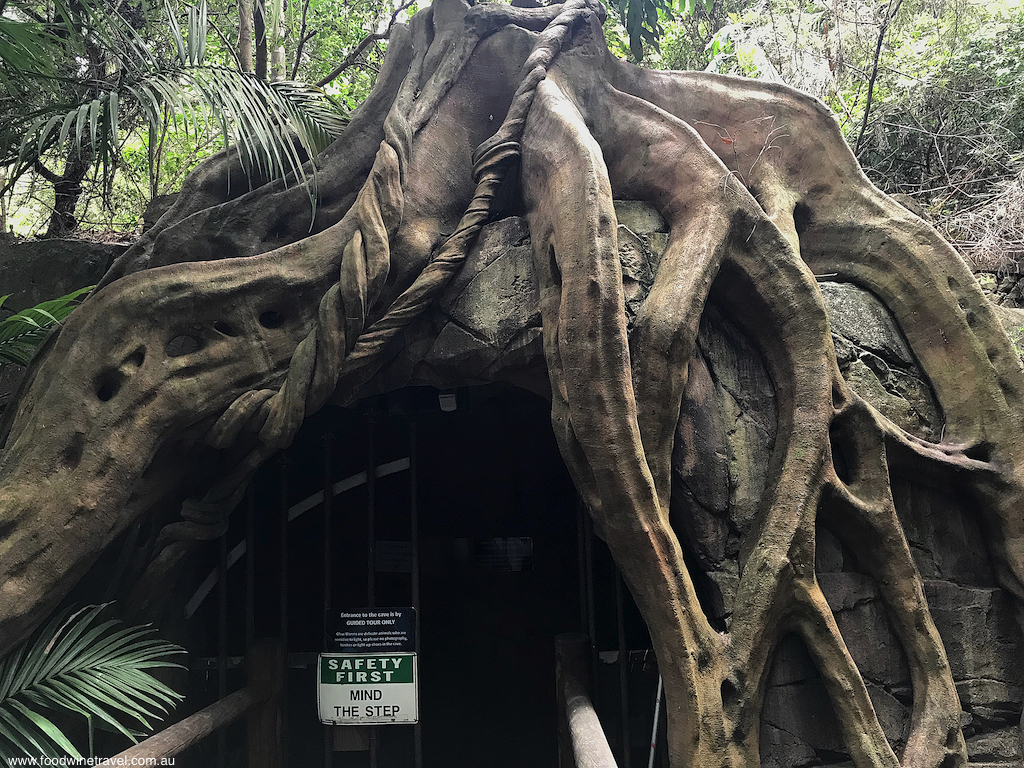 Having done an evening tour from O'Reilly's Rainforest Retreat that gave us a really awesome view of glow worms in a natural gully, I wasn't sure how the man-made Glow Worm Caves at Cedar Creek Estate would compare.
The answer is that while nothing can compare with the spectacle of nature in the wild, Cedar Creek does a great job of making the experience accessible to visitors. For one thing, it can be visited during the daytime and it enables you to see an enormous number of glow worms in one small area.
The cave is open rain or shine, and it's accessible for disabled people, which is another plus. The tour of the cave is accompanied by a short film and commentary from a guide who explains what you are seeing. You can learn about the behaviour and biology of the glow worms and even meet a glow worm up close.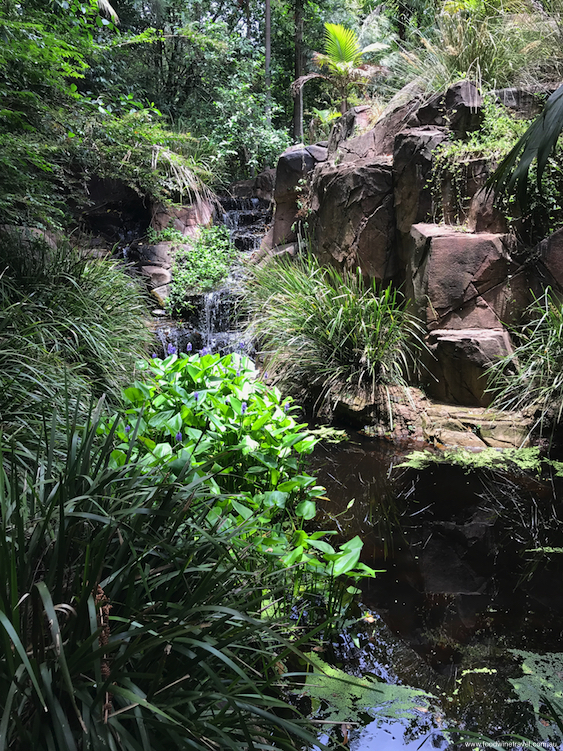 The colony of glow worms at Cedar Creek has grown from about 300 when it started to around 8,000. It is the only glow worm breeding program in the world. Visitors get the chance to meet glow worms up close during daily tours, without risking damage to their wild counterparts.
Despite their name, these luminous creatures are not actually worms but the larvae (or immature stage) of a small fly. The larval stage is the only time in its life cycle in which it glows in order to attract small insects to feed. Around 2,000 insects a day are needed to feed the glow worms at Cedar Creek.
Without insects, the glow worms become cannibalistic and turn on each other. It's a real balancing act, as feeding the glow worms will cause them to turn off their glow but too little will cause them to eat each other.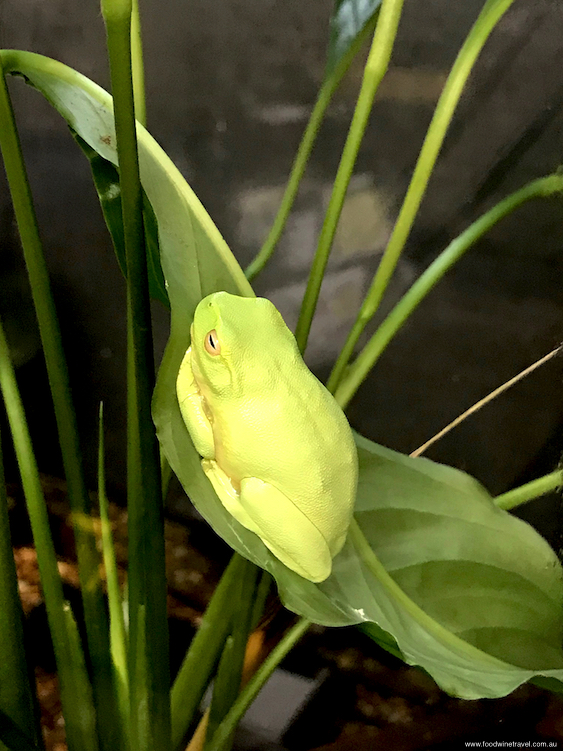 Glow worms require a permanently moist habitat and they depend on rainforests and wet caves for their survival. As habitats are disappearing, the protected colony within the man-made cave at Cedar Creek is a long-term conservation program.
The whole experience takes about 30 minutes, and after you're finished, you can explore the neighbouring Frog Hollow, an exhibit with more than 23 species of frogs and many species of rainforest insects.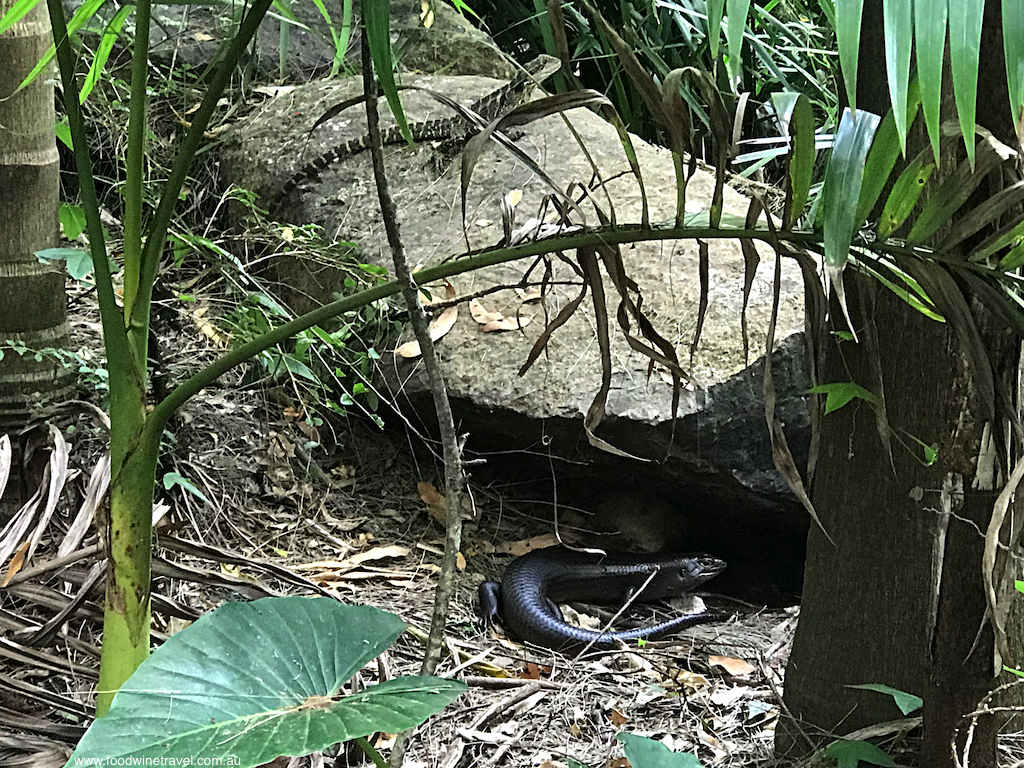 Cedar Creek also has a vineyard, cellar door and café with a lovely view over the estate. It's a very different experience from seeing glow worms in the wild, but as an all-round experience, it's a fun thing to do if you're visiting south-east Queensland.
No photography is allowed in the cave so you'll just have to imagine what it's like to see thousands of teeny-weeny twinkling lights in one small spot.
If you go:
Glow Worm Cave @ Cedar Creek Estate
Corner Long and Hartley Road
104 – 144 Hartley Road
North Tamborine QLD 4272
Tel: +61 (0)7 5545 1666
www.glowwormcavetamborinemountain.com.au