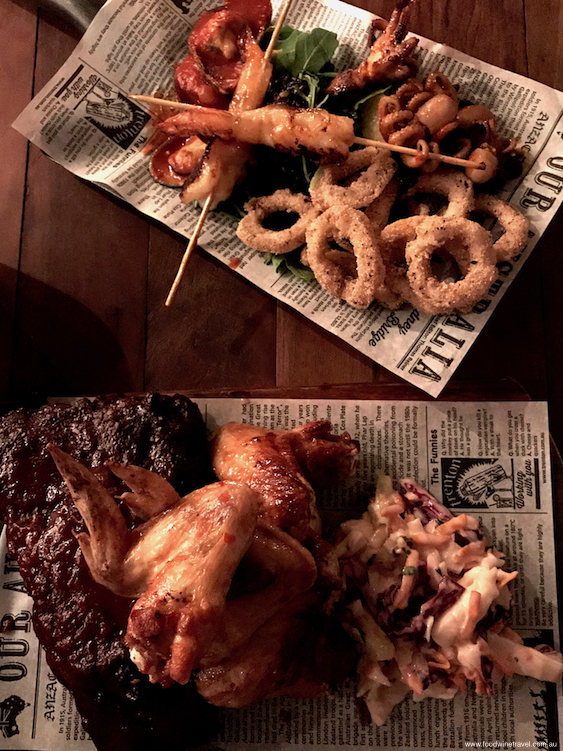 How lucky are Tamborine Mountain residents who have so many terrific restaurants to dine at? Hickory is a fun restaurant although the food is seriously good. It's tucked away in a small shopping centre and you could easily bypass it if you didn't know it was there.
It's a casual restaurant where you can relax and unwind and knock back a cocktail or two. It offers some great cocktails, some of them made with the restaurant's house-aged rum. We sampled The Ginger Pirate and the Mountain Wallflower.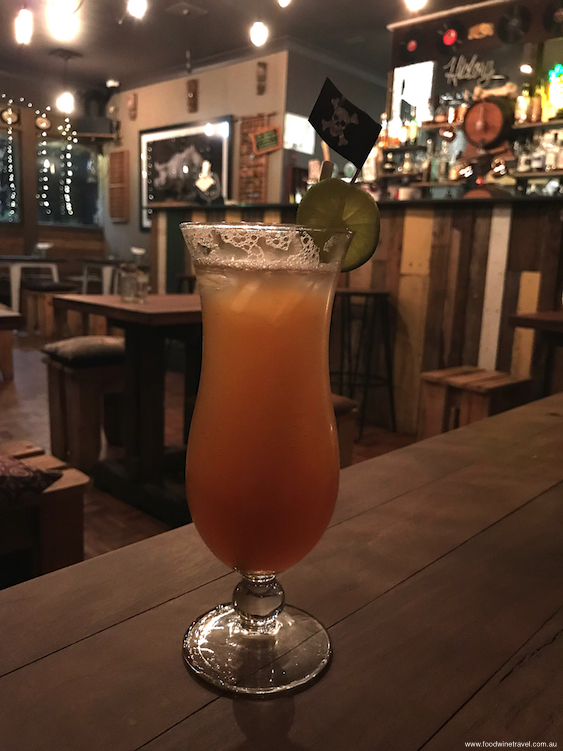 The Ginger Pirate was a mix of Hickory Barrel Rum, Sailor Jerry, fresh limes, a splash of cloudy apple and loads of ice and boozy ginger beer. Mine was a mix of Limoncello from the Tamborine Distillery, Small Batch Husk Gin shaken on ice and served with wheels of lime and fresh mint, topped with a splash of traditional lemonade.
There's a small wine list and a range of beers, bottled and on tap, some of them local. The restaurant is intimate, with lots of recycled timber and quirky bits and pieces on the walls. Bookings are encouraged as, being small, it fills fast.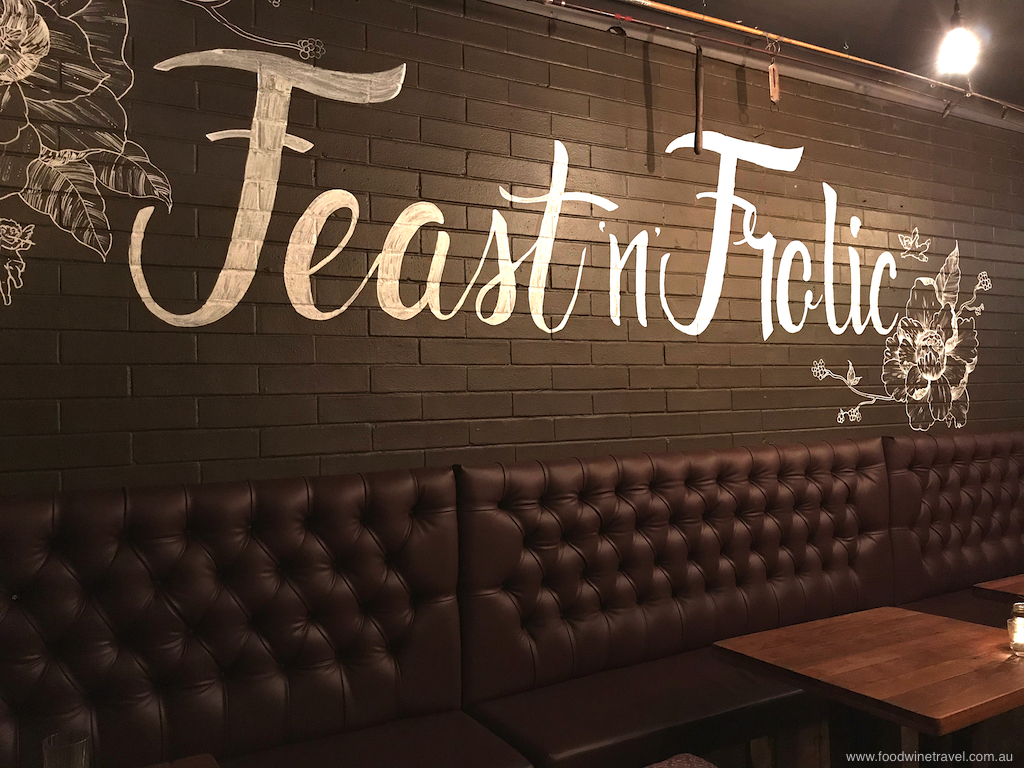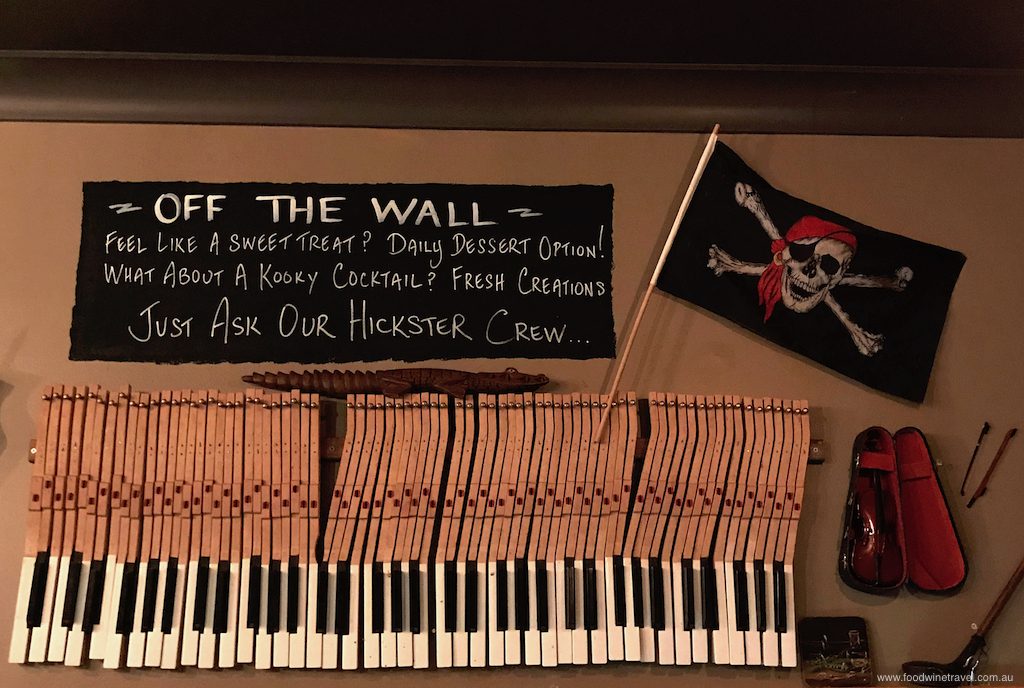 Meals are designed to share and guests are encouraged to use their fingers. There are various small plates and sides, but when it comes to mains, it's an easy choice as there are only three: carnivorous, seafood shovel, and vege'saurus.
Carnivorous, as might be expected, is a mixed grill of meat: pork ribs with a touch of spice, sticky chicken wings (made with either maple chilli or lime chilli), rosemary roasted potatoes and coleslaw.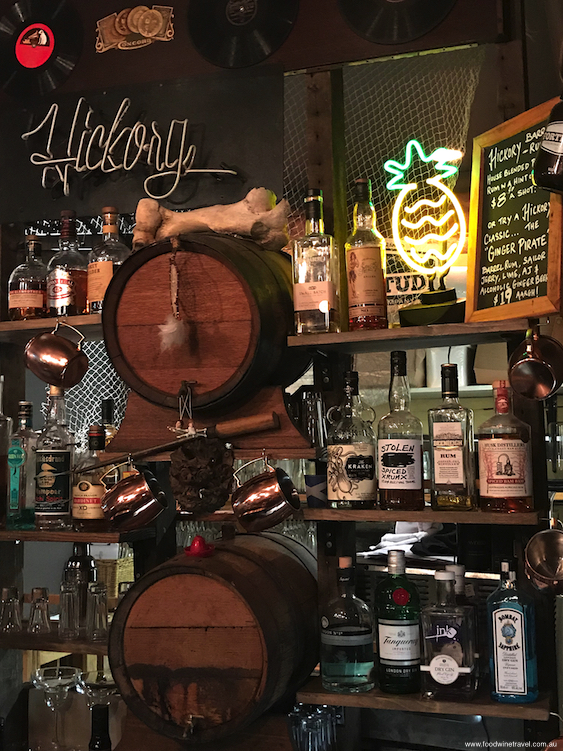 The seafood shovel is, literally, a shovel holding an array of seafood including skewered prawns ("Cointreau licked"), squid dusted with sumac and paprika, chilli garlic grilled octopus, tomato and white wine mussels, and a scoop of black rice.
We had the carnivorous and seafood offerings and enjoyed them immensely. They were messy to eat and finger-licking good. We didn't try the vege'saurus but it has falafel, hummus, roast pumpkin, quinoa, truss tomatoes, rosemary potatoes, warmed flatbreads, and more.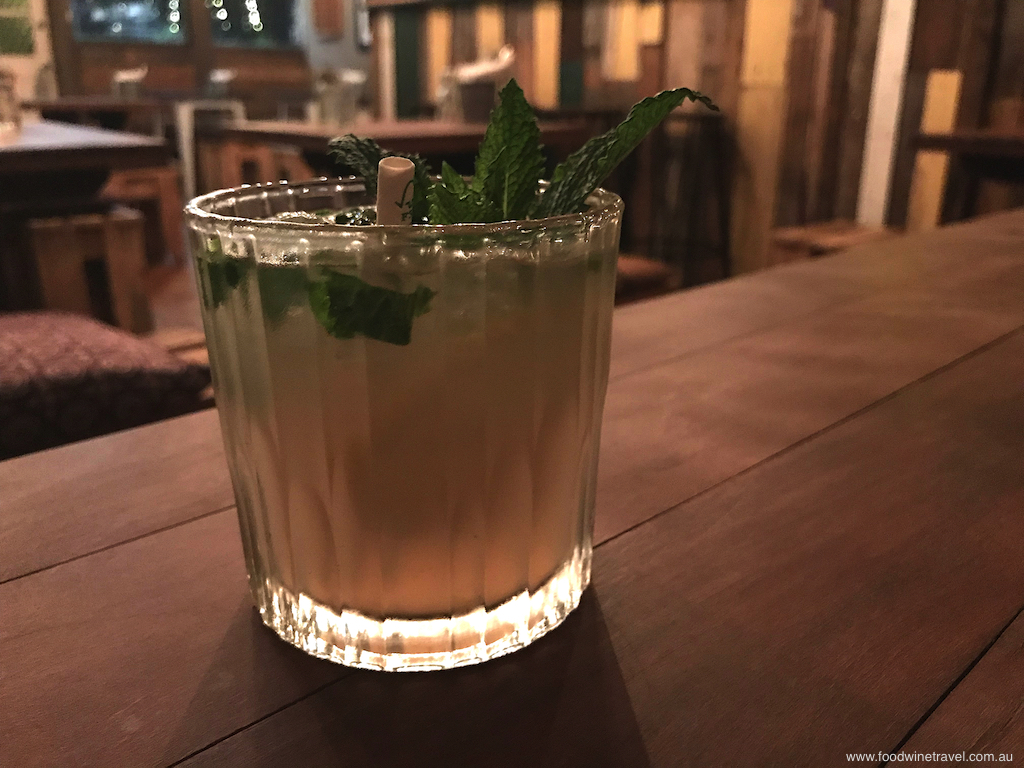 There are a few desserts on offer, both solid and liquid, many of them incorporating liqueurs from the nearby Tamborine Mountain Distillery. The restaurant has a really friendly vibe and it's obvious that a lot of loves goes into everything they do here.
If you go:
Hickory Tamborine Mountain Restaurant
Corner Main Street and Main Western Road
Tamborine Mountain
(Entry to carpark via Griffith Street)
Tel: +61 (0)7 5545 4428
www.hickoryslow.com.au
With thanks to Ruby Communications and Witches Falls Cottages for organizing our visit.