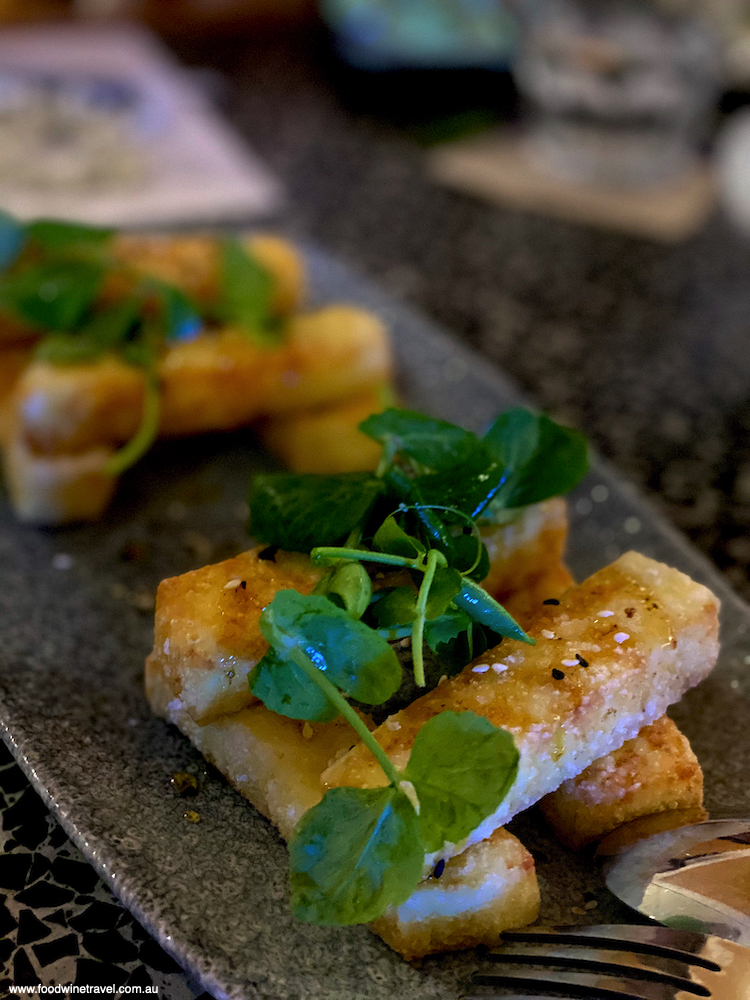 Nostimo is a Greek word for delicious. It's a fitting name for the revamped restaurant and bar at the Greek Club, the spiritual home of Brisbane's Greek community. Not only has the dining space acquired a fresh new look, but the new menu is contemporary, imaginative and certainly delicious.
The Greek Club is a long-time institution in South Brisbane, next to the magnificent Greek Orthodox Church of St George in Edmondstone Street. The Club underwent a $3 million renovation over the last couple of years, and its signature restaurant, Nostimo, is one of the most exciting products of that refurbishment.
It has white rendered walls that transport you immediately to the sun-soaked Greek islands, classic white arches, terrazzo finishes, and many thousands of Greek worry beads (komboloi) cascading from the ceilings in a show-stopping display. The restaurant flows out onto a breezy outdoor terrace where you can dine al fresco overlooking Musgrave Park and the Brisbane city skyline.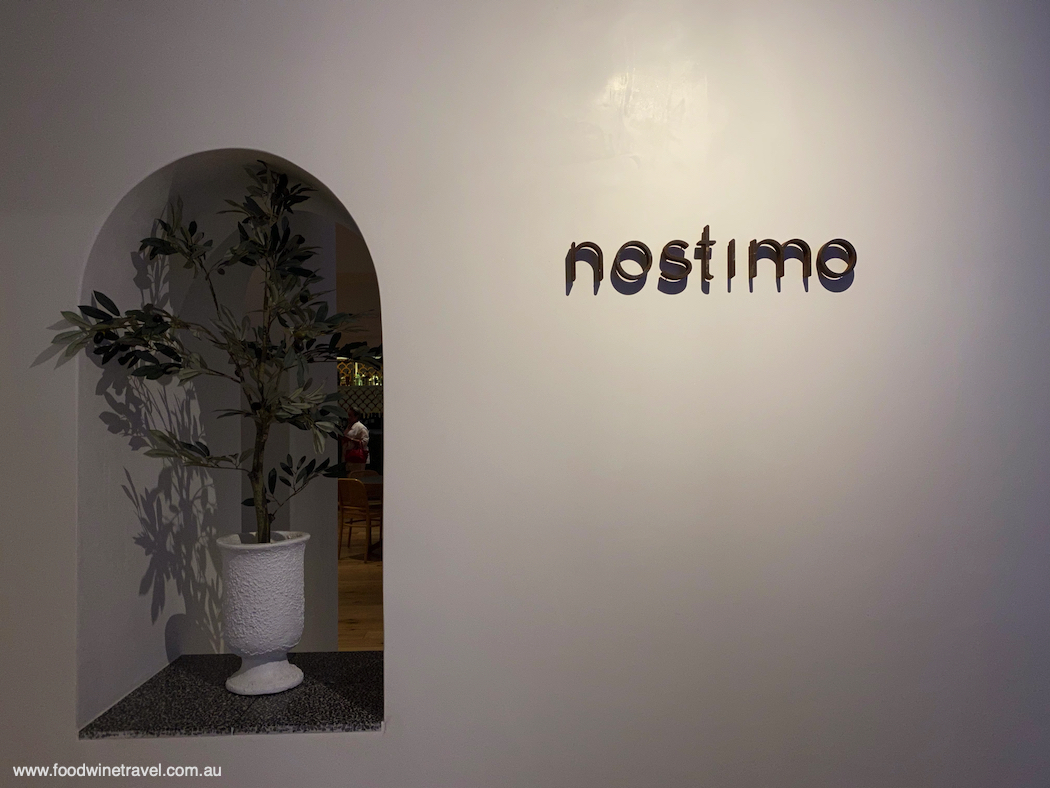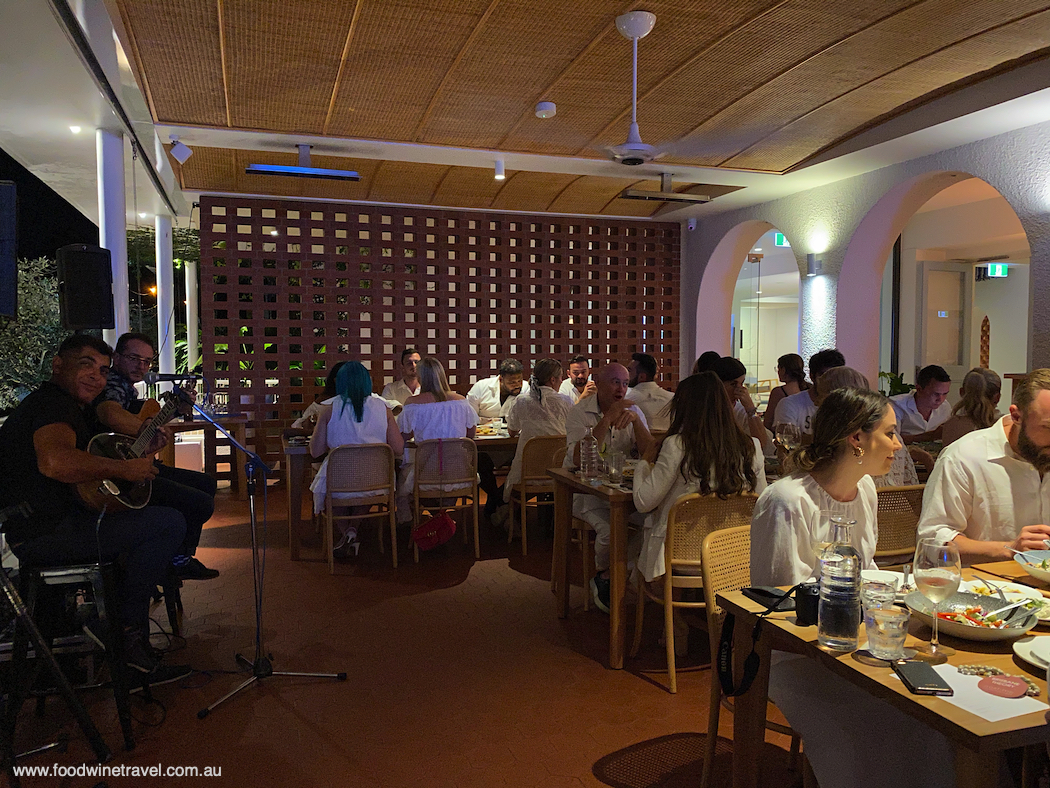 This stunning setting was perfect for a long-table dinner celebrating Nostimo's summer menu. With everyone encouraged to dress in white, it was a feast fit for the gods and there was no need to pull out the worry beads that had been left at every place setting. No-one was going to go hungry here.
As the band played Never On Sunday and other toe-tapping music, we chatted to chef in residence, David Tsirekas, about how his journey into Greek cuisine began with reading The Iliad and The Odyssey in 1997.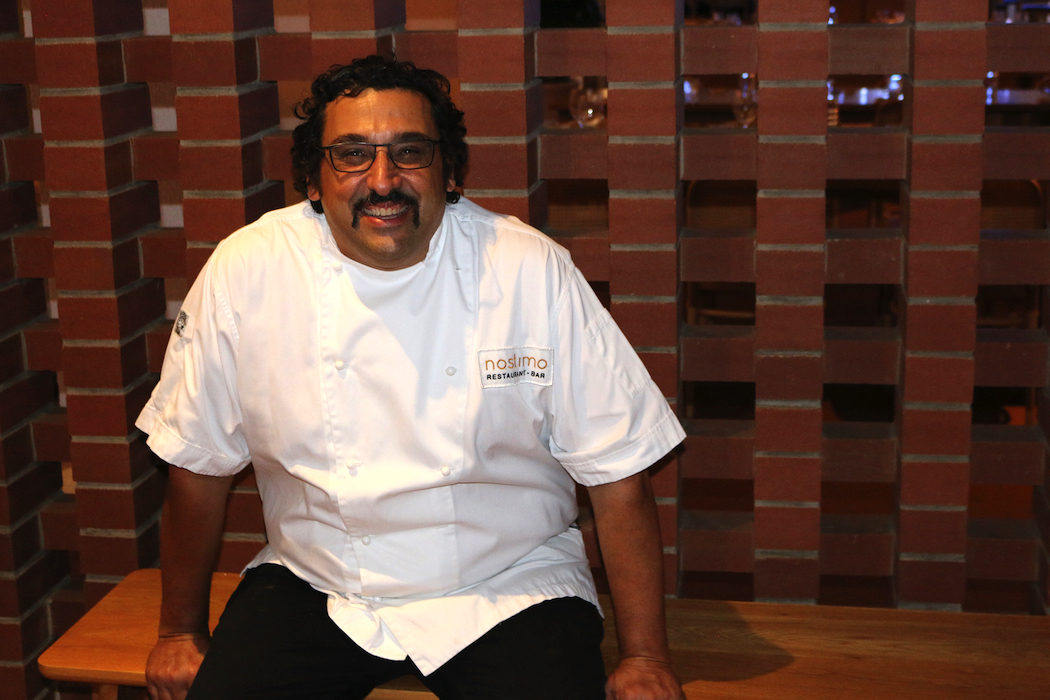 "I wanted to understand where Greek food was coming from. I understood there was a broader voyage from ancient times," he said. "Where I saw Greek cuisine in the 1990s, Italian food had regional diversity and had history to it, but Greek food was kept in a bubble. (Greeks) had migrated (to Australia) in the 1950s and we bought that period with us and we didn't evolve. I wanted to find out its origins; we had so much history."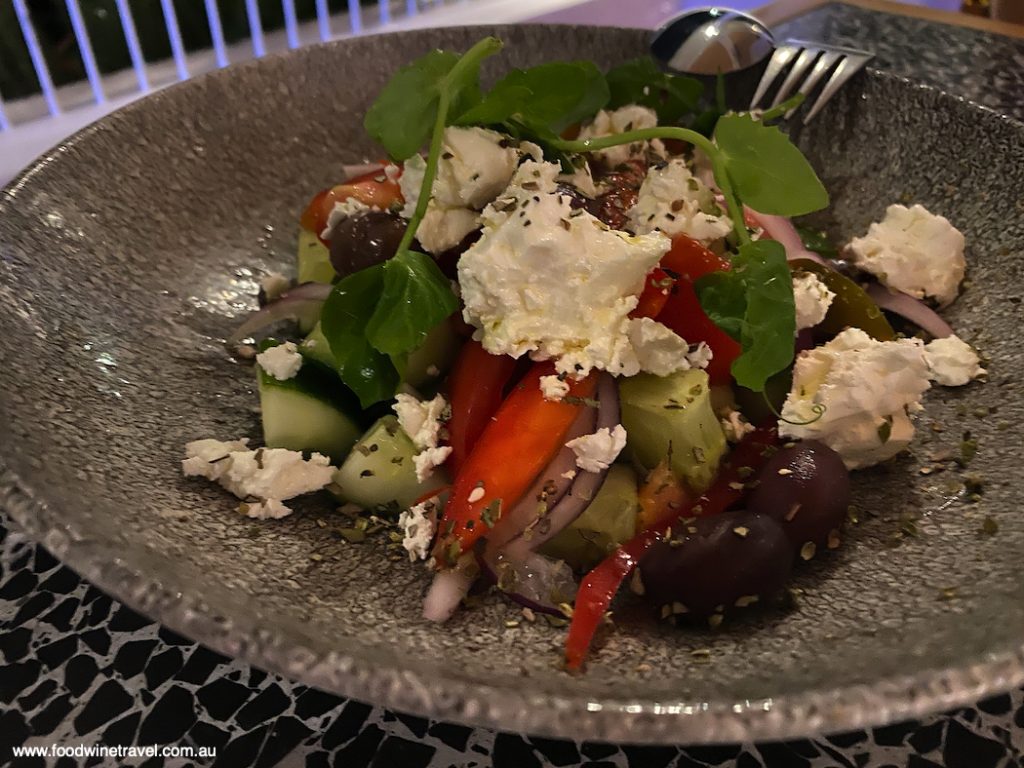 There were influences from the Venetians, the Genoans, the Ottomans, the Knights Templars, and even Alexander the Great who brought back pepper, apricots and citrus. David also mentioned something interesting which was new to me, even though I had been to the Greek island of Samos where Pythagorus was born and is widely revered.
Pythagorus was one of the world's first vegetarians and according to David, wrote "a whole bunch of papers on the virtue of eating a plant-based diet". (David said he was the first, but who would know?) Whatever, a meatless diet was referred to as a "Pythagorean diet" for a couple of thousand years until relatively recently.
David joined Nostimo as chef in residence nearly two years ago, having introduced a modern style of Greek dining at 1821 in Sydney. Still dividing his time between Sydney and Brisbane, David relies heavily on the team at the Greek Club led by head chef Adam Carpenter who has been with the Club for 10 years.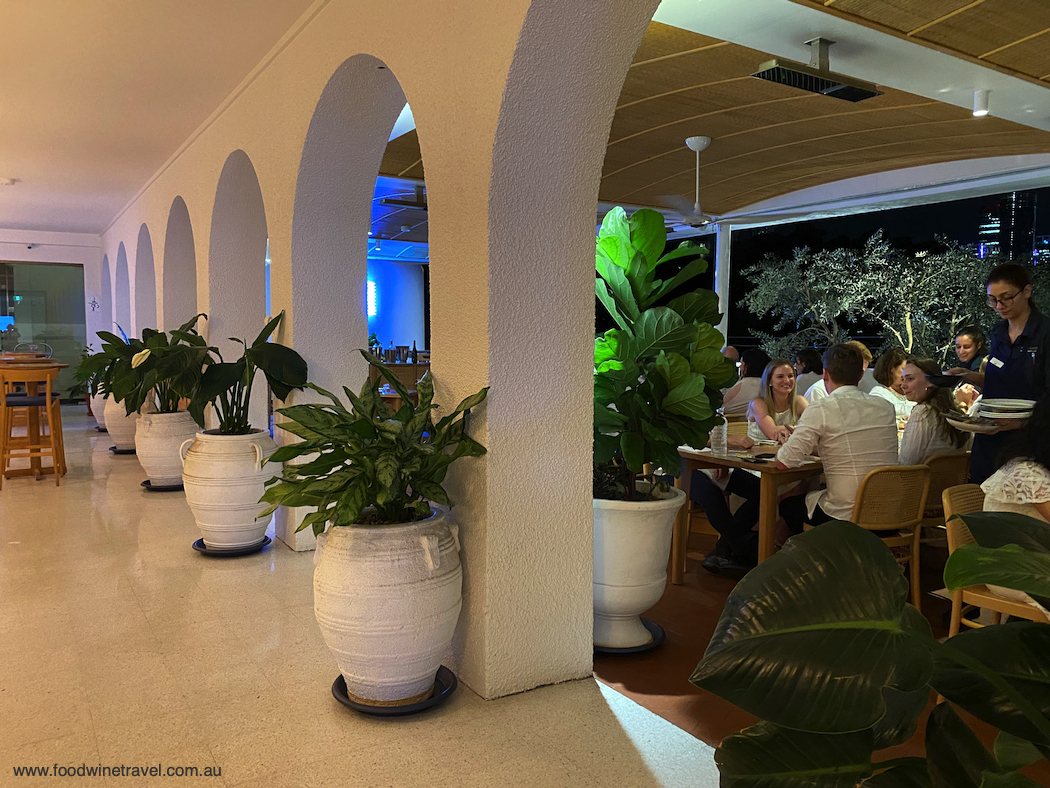 Born to parents from the Macedonian region of northern Greece – where "they're renowned for their saffron" – David drew on his studies of history and cuisine to come up with new menus that imbue traditional Greek flavours with a modern twist and a big helping of Greek hospitality.
"Greek food is all about sharing," he says. "Sharing their table and homes, their food, their stories and their love of togetherness."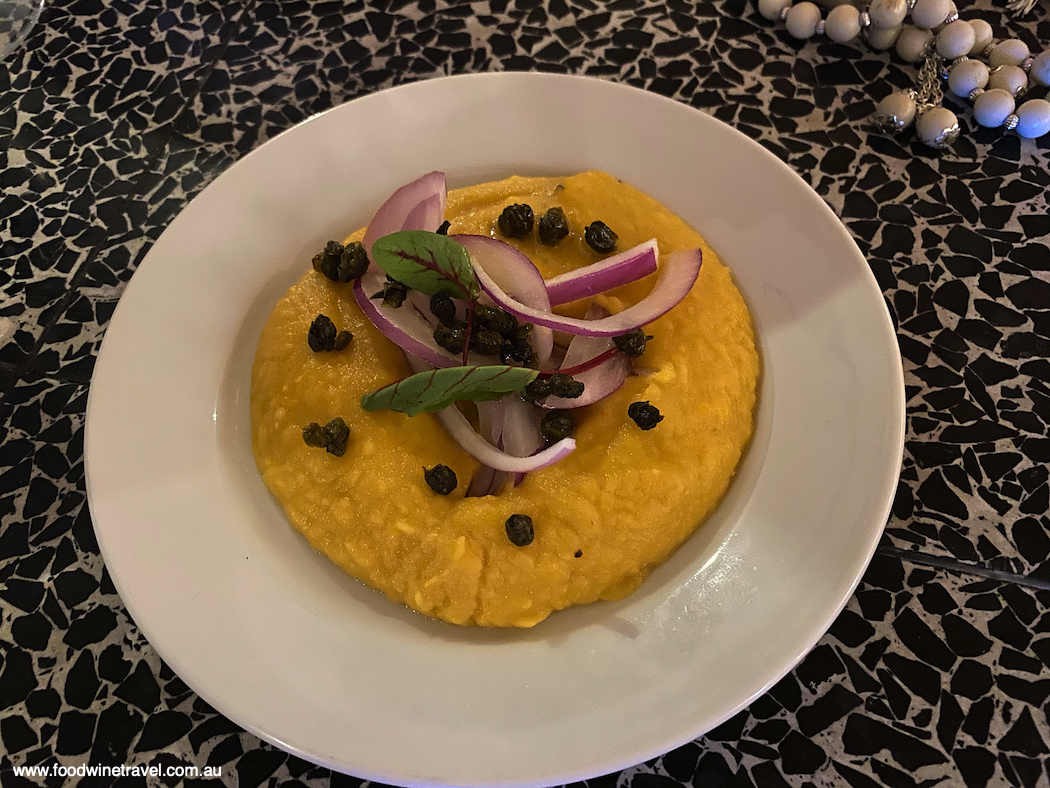 The long-table feast we enjoyed consisted of shared plates celebrating fresh local produce from land and sea. There were dips to start: Split Pea Dip with Pita Bread, and Tzatziki (yoghurt, garlic and cucumber) to which David adds a little carrot to balance the sourness of the yoghurt.
Next came salads: Horiatiki, a traditional Greek salad of tomato, cucumber, capsicum, Spanish onion, radish, kalamata olives, extra virgin olive oil, oregano and feta; and the particularly delicious Politiki Salata made from shredded cabbage, carrot, currants, mint, apple, toasted almonds, toasted spiced corn, kasseri, and mustard mayonnaise.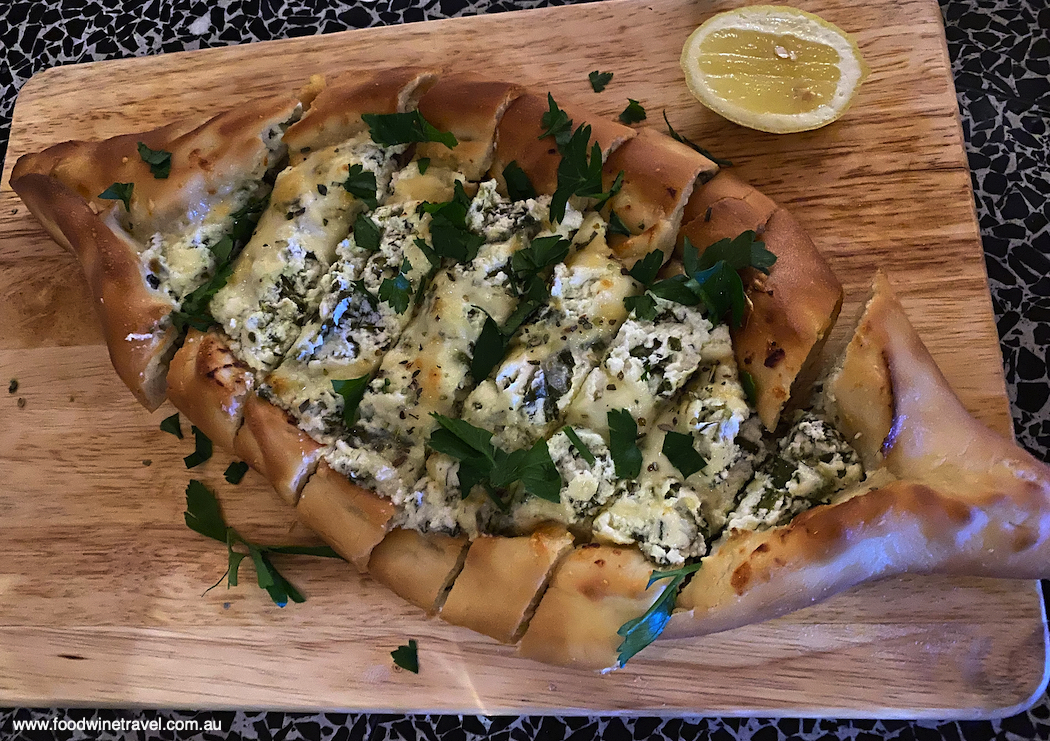 Then, Spanakopita Peinirli, a boat-shaped 'pizza' that came originally from Constantinople, filled with spinach, feta and ricotta; Zucchini Crisps; Barbecued Octopus with a red pepper sauce; and the most awesome Fried Haloumi Chips dressed with truffle honey and sesame seeds.
We loved the Chef's signature Pork Belly Baklava (layers of roasted pork belly, filo pastry, date and pistachio, pork crackling) and the melt-in-the-mouth Lamb Skaras (lamb braised for 8 hours and finished on the grill for a smoky finish, served with herbed yoghurt, wilted leek and spinach).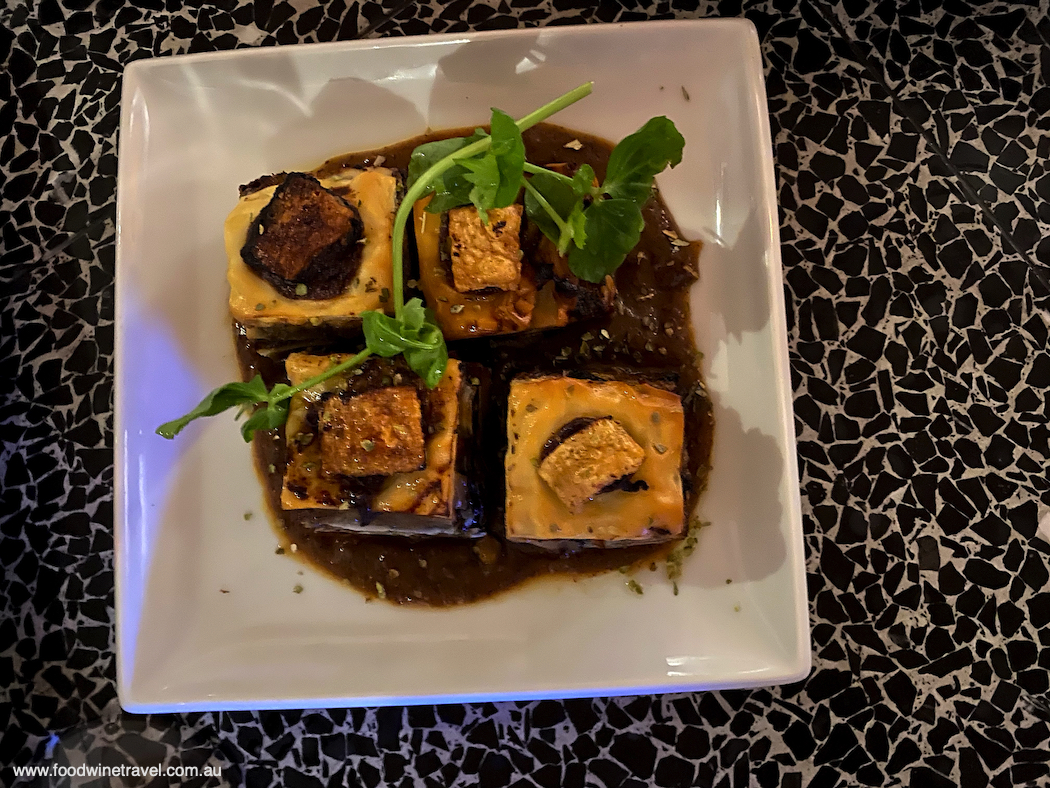 Little wonder there was barely room for the mushroom filo pie, wilted Chinese broccoli, and Yiayia's chips sprinkled with oregano and sea salt, not to mention the delicious desserts: Caramel Baklava Icecream (layers of vanilla ice cream, caramel and baklava nuts) and Mango Bougatsa (semolina custard with fresh mango, wrapped in filo).
This extraordinary feast was matched with drinks by restaurant manager and sommelier Kostas Manekas, who has curated a wine list for the Club that includes 30 wines from all the regions and varieties of Greece, along with Australian labels.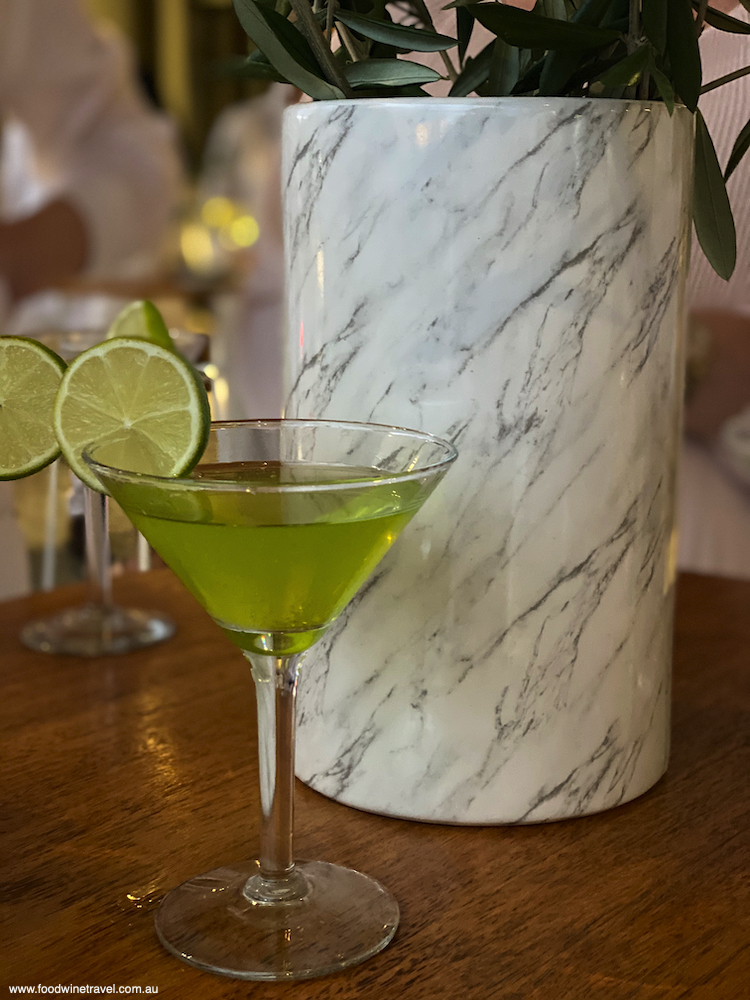 We were welcomed with glasses of Paranga, a vibrant sparkling white from leading Greek winery, Kir Yianni; followed by Skouras Cuvée Prestige, a crisp, aromatic white like Pinot Grigio, and Lafazanis Geometria, made from Agiorgitiko, one of Greece's flagship red varieties, similar to Merlot, often dubbed the 'blood of Hercules'.
As well as being a talented singer who serenaded us at the end of the meal, Kostas makes a knockout cocktail. His Ouzo on the Green creation, a mix of Ouzo, green apple, fresh lime juice and Midori, is a tribute not only to Greek heritage but also to the Club's location opposite Musgrave Park.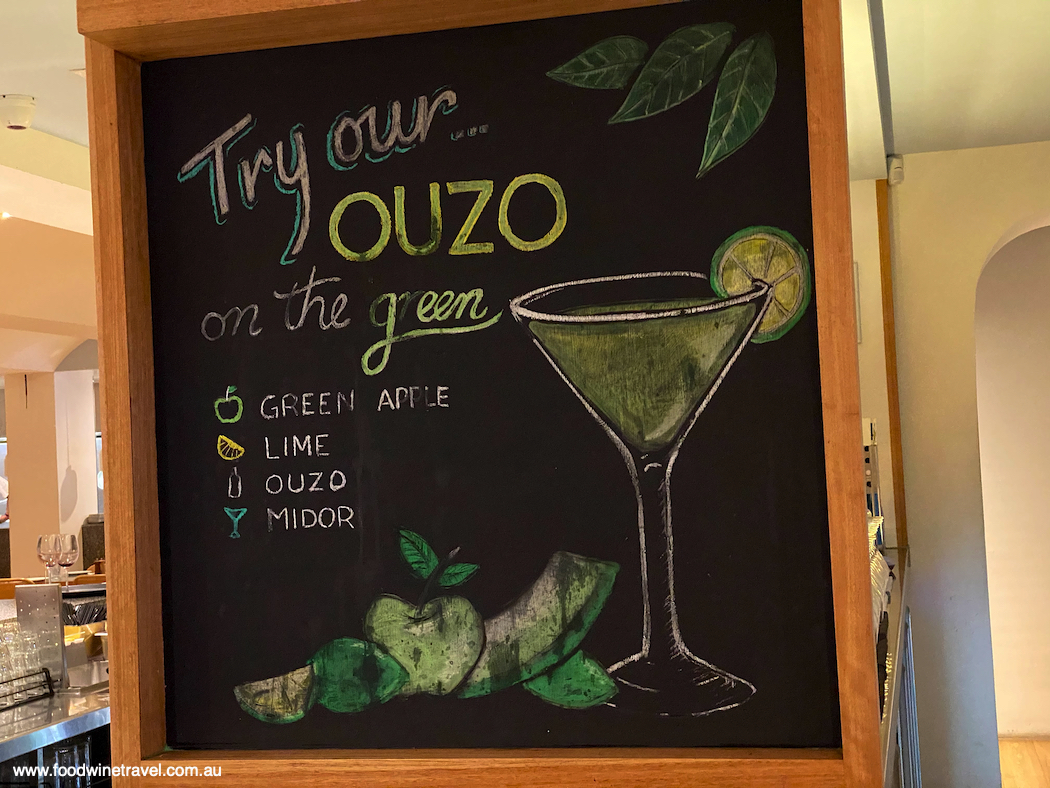 It's just one of the cocktails that have become a speciality at Nostimo. Others draw on Greek spirits such as Ouzo and Metaxa, mixed with florals and fruits for a different spin on the classics. Think Pomegranate Mojito, Metaxa brandy espresso martini and other heady concoctions. The bar has Pimm's on tap and a large selection of beers on tap and in bottle, including several Greek beers.
Nostimo is open every day for lunch and Monday to Saturday for dinner. There is live music on Friday and Saturday night and Sunday lunch, and judging by the trio who entertained us at this long-table feast, it'd be a lot of fun to be there for that. "It's all about having good food, good wine and wonderful times," says Kostas.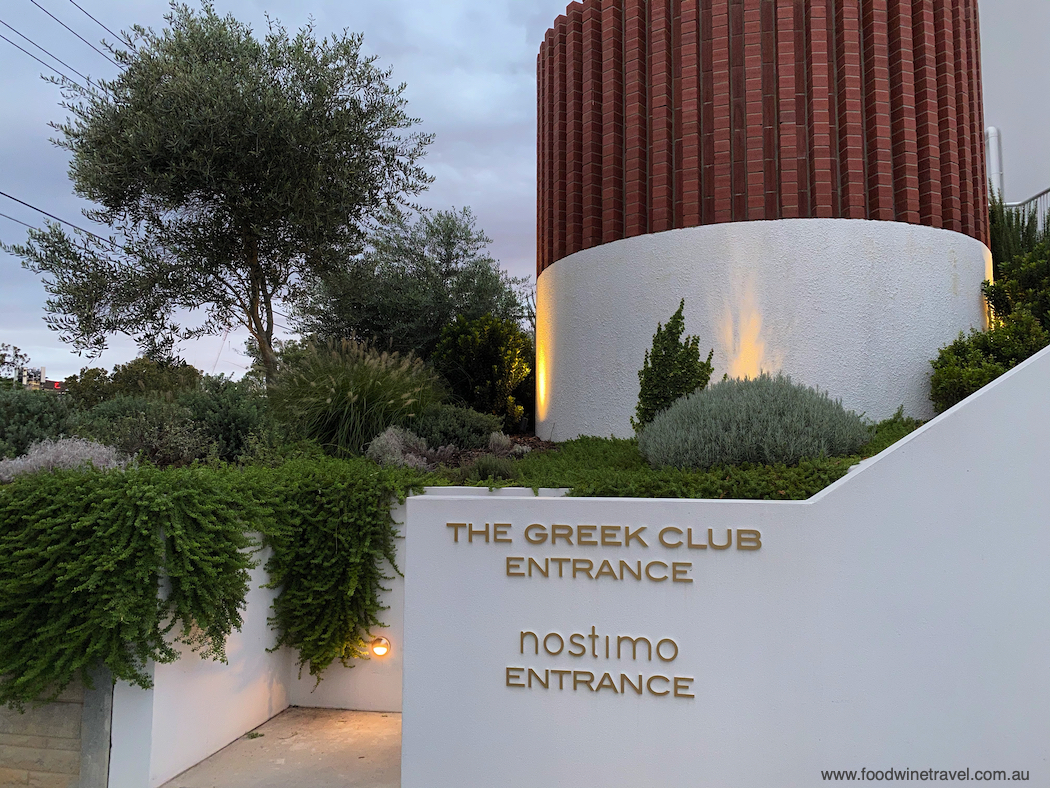 If you go:
Nostimo Restaurant & Bar
Greek Club
29 Edmondstone Street,
South Brisbane Qld 4101
Australia
www.nostimorestaurant.com.au
Tel: +61 7 3844 1166
Christine and Maurie dined as guests of the Greek Club and Nostimo Restaurant.