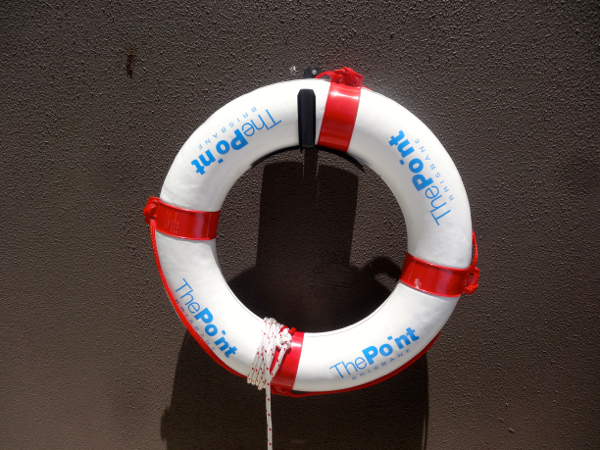 At the end of the day, a good hotel is one that has a good bed and a nice shower. Our Junior Suite in The Point has both. The king-size bed is super comfy and I love that the doona is separate from the sheet so you can choose how many layers you want to sleep with. It seems such a simple thing and yet so many hotels provide a doona without a separate sheet, leaving you with no option but to freeze or boil.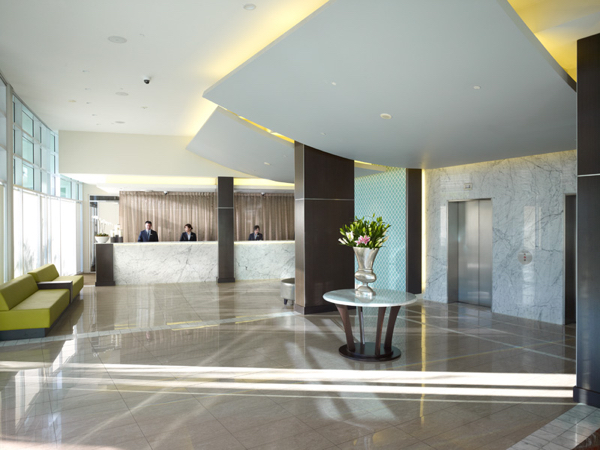 Catering primarily to the business traveller mid-week and the leisure market on weekends, The Point is a full-service hotel … and I mean full service. We returned from dinner to find the bed turned down and a couple of Lindt chocolate treats waiting for us. There is also a pillow service for those who want to choose their own pillow style.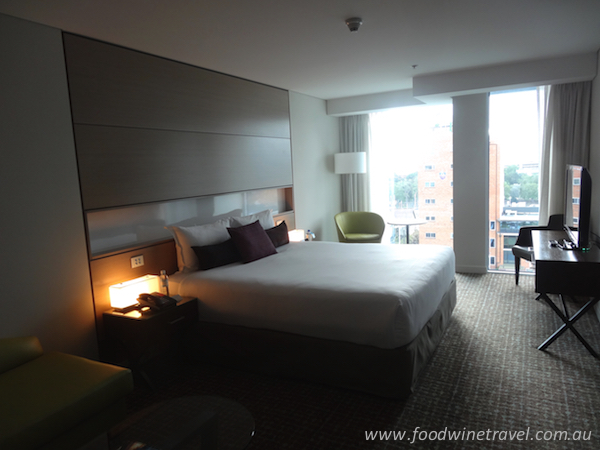 The spacious room is typical big-city 5-star hotel: neutral décor with a flatscreen TV and few colour bursts to offend anyone's tastes. Among the few splashes of colour are an olive-coloured chaise lounge and a chair near the window affording a view of the Brisbane River and the twinkling lights of the city high-rises. I could look at that view for hours. Sometimes it can be so nice holidaying in your own city, can't it?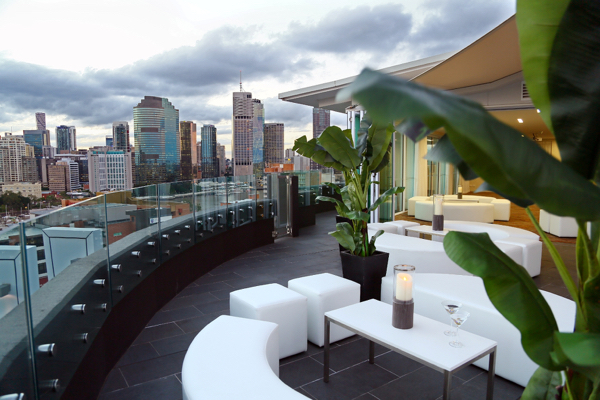 The bathroom is large and stylishly chic, with an egg-shaped tub and an enormous shower recess.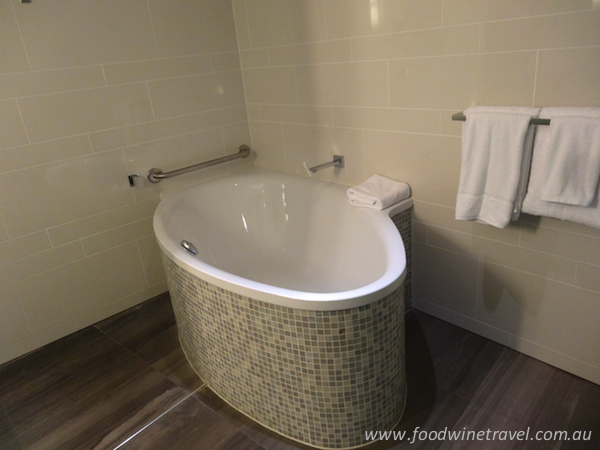 The Point has 201 deluxe rooms and suites, and has the works as far as facilities go: a lovely outdoor swimming pool, gymnasium, complimentary secure parking, valet parking, meeting and event spaces, fully licensed bar, lounge and restaurant. Lamberts serves a contemporary, creative menu that I've featured in a separate post.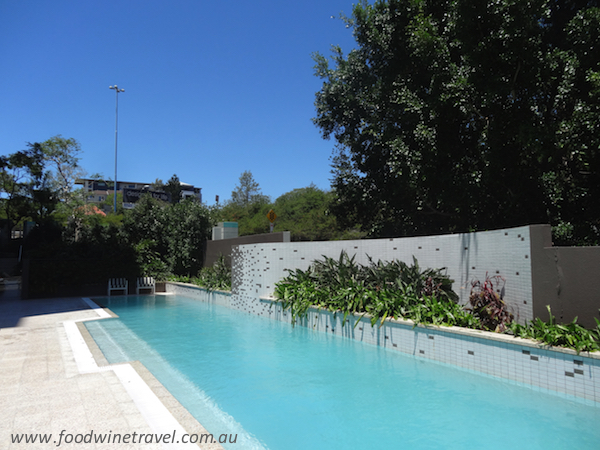 The hotel uses the Press Reader online newspaper and magazine service, a blessing for guests like me who never want to see another copy of Property Investor or Men's Health. Kudos, too, that there is complimentary Wi-Fi throughout the hotel. Free WiFi unfortunately isn't the norm in Australia but a number of the hotels I've stayed at recently have offered it, which is great to see. I'm looking forward to a time when all Aussie hotels catch up with the rest of the world on this.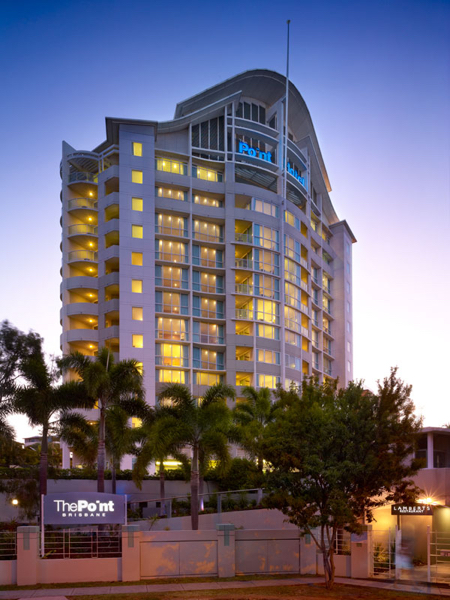 The Point is conveniently located for both business and leisure travellers. There are pubs, restaurants and the awesome Brisbane Jazz Club within walking distance, and you can easily hop on a city ferry if you need to go into the CBD. Us? We just enjoyed the food and wine in Lamberts, eavesdropped on a couple of musicians who were practising for a jazz manouche festival, and generally just enjoyed holidaying in our own city.

Fact File:
The Point Brisbane Hotel
Lambert Street
Brisbane Qld 4169
Australia
Toll Free 1800 088 388
Tel: +61 7 3240 0888
www.thepointbrisbane.com.au
You might also like: Lamberts restaurant.
Food Wine Travel was a guest of The Point Brisbane Hotel.