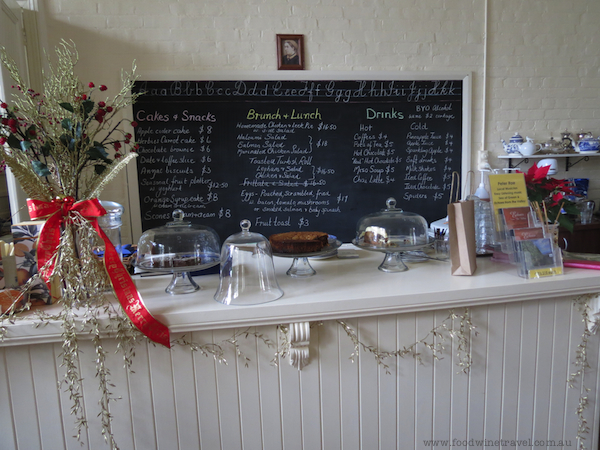 Call me a cynic if you like but I don't have high expectations when I come across a country café that isn't on my radar.
So I certainly wasn't expecting a lot when we decided to take a quick coffee break at the Old Schoolhouse Café behind the Lambing Flat Folk Museum in Young.
But the handwritten stories on old school slates looked quaint on the tables lining the veranda of the 1883 building that was formerly Young Public School.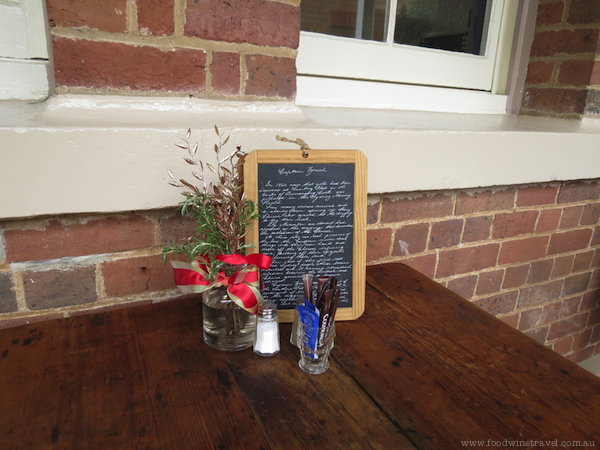 The blackboard menu listed apple cider cake, carrot cake with passionfruit icing, scones, orange syrup cake and other goodies, and so we were hooked.
We enjoyed the homely feel of this café with its big wooden tables, high ceilings, antique furnishings (including a gorgeous sideboard for sale) and cheerful Christmas decorations.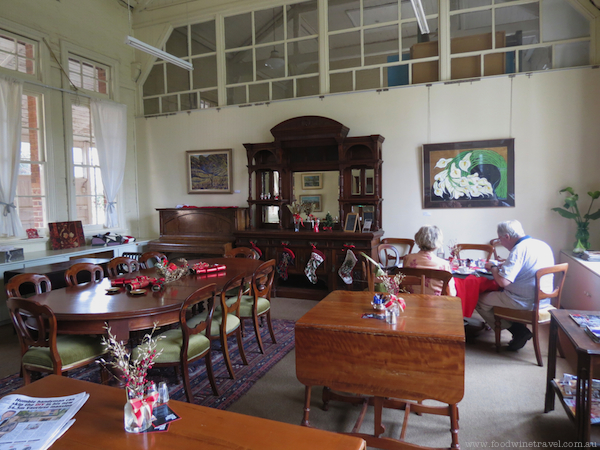 When the cakes came to the table, we knew we were definitely onto a good thing. The apple cider cake was a hefty $8 a slice but it was fresh from the oven, utterly delicious and big enough for two people.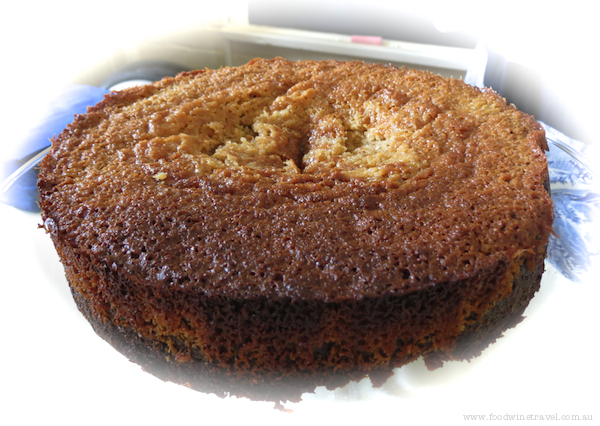 We didn't know that when we ordered (that's my excuse) and so we also had a slice of carrot cake, which was beautifully moist and plump with carrot and walnuts.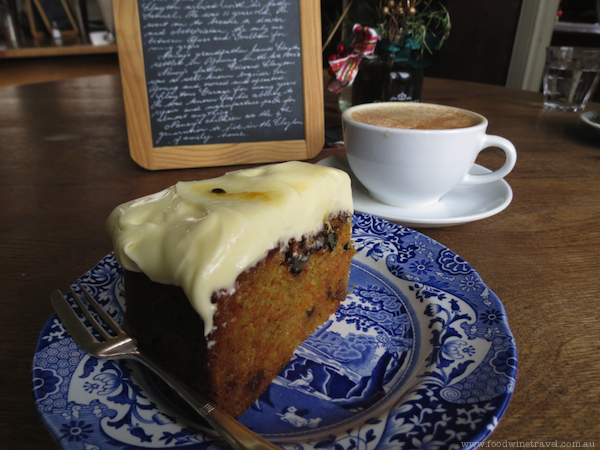 As well as the cakes, slices, scones and pies, the café serves espresso coffee, Wedgwood teas, herbal teas and milkshakes.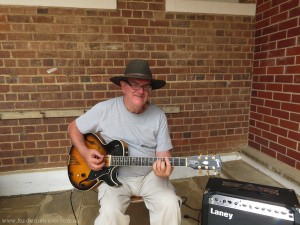 One of the things that enticed us into the café was hearing a singer/guitarist playing in the courtyard. As we were leaving, we bought a few of his CDs, prompting thanks from someone behind us.
We turned to see that it was the guitarist, Peter Rae, enjoying a tea break. We got talking, he autographed our CDs and we were on our way, happy with our find.
Now if only I'd looked at TripAdvisor first, I might not have been so surprised with our good fortune, for as Colin S pointed out earlier in the year, the Lambing Flat Folk Museum not only has a "fascinating display showcasing the area's history but there's a top little cafe out the back".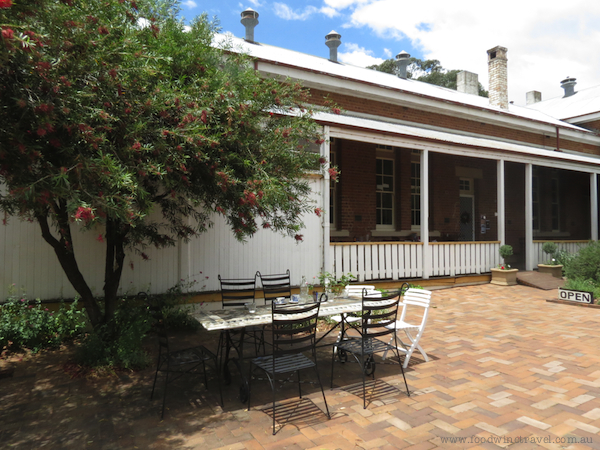 Where? 2 Campbell Street, Young, NSW, Australia (behind the Lambing Flat Folk Museum)
When? Open Thursday to Sunday.
Contact? 0437 822 184
Related posts: Young, NSW; National Cherry Festival; Street Parade; Chinese Tribute Gardens; Ballinaclash Orchard; Adriana's Apple Slice; Poppa's Fudge and Jam Factory; Hilltops Wine;
Check out some great cherry recipes at A Table Full Of Cherries.