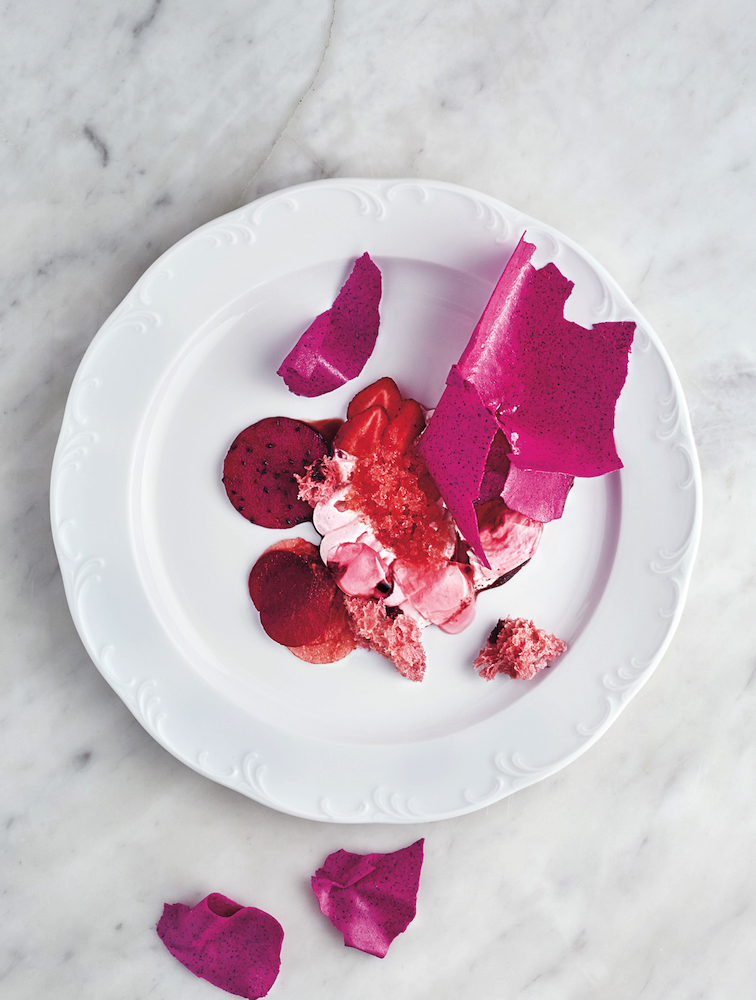 It's surprising how many restaurants pay a huge amount of attention to the entrees and mains and then offer something pretty ordinary for dessert. Surprising because the last impression is the one you'll go away with, so it's in a restaurant's interests to make the finale a spectacular one.
Will Goldfarb has made a career out of producing not just beautiful desserts but desserts that are the star attraction. In 2006, he opened a dessert bar in SoHo, New York, earning a James Beard Foundation award nomination for Best Pastry Chef in America. Room 4 Dessert was a short-lived venture in its New York incarnation but it was enough to cement his reputation as a creator of avant-garde desserts.
Dessert laboratory
When he traded the frenetic pace of Manhattan for the laid-back Indonesian island of Bali, the accolades went with him. In 2014, Room 4 Dessert re-opened in Ubud and Goldfarb's creations took on new inspiration, using tropical fruits and medicinal herbs, and reflecting their beautiful tropical surrounds. In establishing his "dessert laboratory" and training centre, the New York native is shaping a new generation of Indonesian chefs and adding a whole new dimension to Bali's restaurant scene.
I haven't had the opportunity of dining at Room 4 Dessert but after dipping into Goldfarb's stunning book, Room For Dessert, published by Phaidon, I'm inclined to hop onto the next plane to Bali to see and taste his exquisite creations. What a treat it would be to experience his elaborate flights of fancy with their wonderful harmonies of texture and flavour.
I'm not sure how many people would cook from his book, although the recipes are set out such that a home cook with even minimal ability could create a masterpiece if they had the determination and perseverance. But in terms of gaining an insight into his creative process, Room For Dessert is gold – as gold as its shimmering cloth cover. It also presents as a gallery showcasing his most impressive work.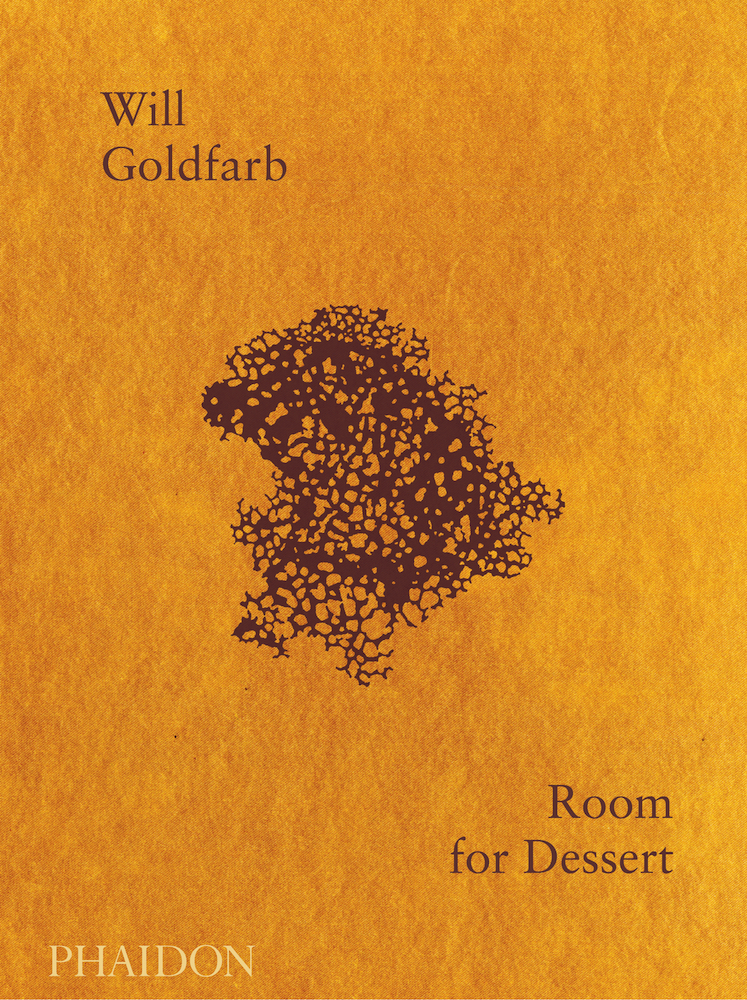 The book is organized into three sections, the first of which tells the story of how he got to where he is today. Goldfarb trained at Le Cordon Bleu in Paris before working with Ferran Adria at El Bulli in Spain. He also did a stint at Tetsuya's in Sydney. In his own words, he has been "fortunate enough to learn technique from a French master or two; creativity in Spain; flavour, depth and meaning in Italy; lessons in minimalism and refinement from both Japanese and Chinese chefs; and now the healing power of traditional wisdom in Bali".
The second section of the book is a collection of 40 recipes from Room 4 Dessert in Bali, reflecting the refinement of plating and technique that Goldfarb has achieved there. You'll find dishes with quirky names such as Bitter Grandpa, Scarborough Pear, and Pom Pom Yeah: The Horse Thief. Some you really do need to have a vivid imagination for! Whatever, the art on a plate is breathtaking. Other dishes speak of Bali with their local flavours: a simple creme brûlée, for example, takes on flavours of mangosteen and Balinese sea salt, while Baliwould is an olive oil cake with passionfruit meringue and mango and raspberry marshmallows.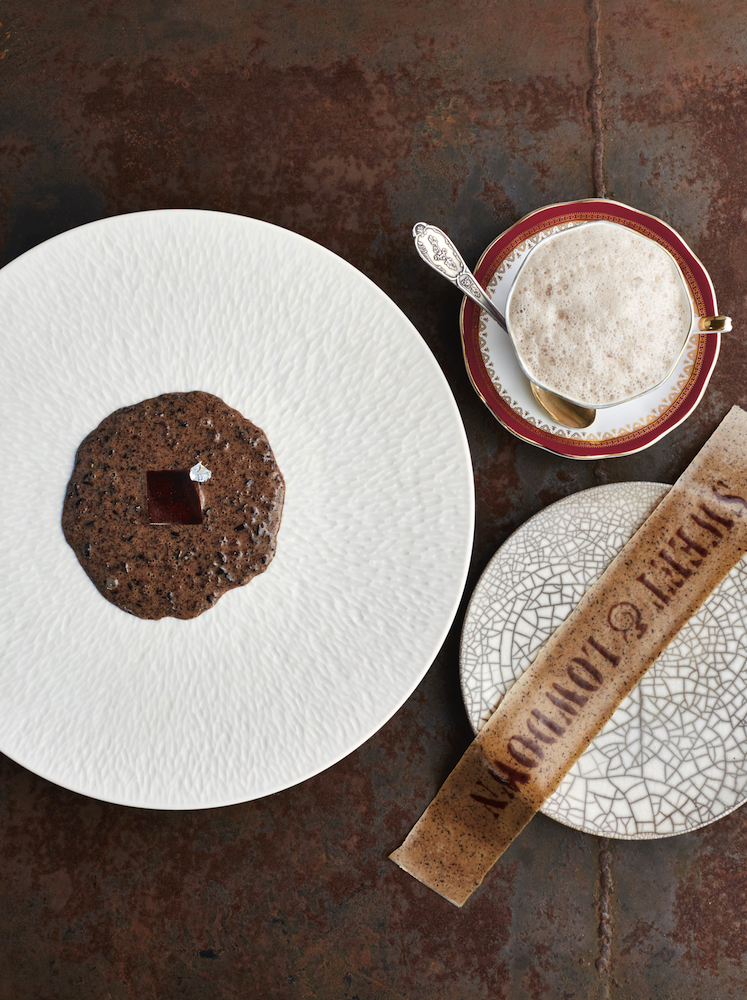 Taste, texture, and flavour is everything, and in the third section, "The Lab of Ideas", Goldfarb explores how these various elements work together. He discusses the importance of creating a balance, from salty to sour, sweet to bitter, and so on. Aided by step-by-step photography, he walks readers through definitive recipes for mousses, custards, tuiles, meringues, dough, cakes and biscuits. Then he shows how these basic recipes can be turned into stunning masterpieces, dishes that are much more than the sum of their parts.
Goldfarb looks on dessert as a kind of therapy. "Whether making or eating, there is a certain joy in preparing sweet little nothings and of course, devouring them," he says.
Images from Room For Dessert, by Will Goldfarb, published by Phaidon. Images used with the publisher's permission.
Buy your copy of Room For Dessert from Book Depository now, with free delivery worldwide